How to Take Bamboo Trains In Cambodia
Last Updated: February 24,2020
A bamboo train, otherwise known as 'Nori' is a means of transportation that is made up of a flatbed-wheeled bamboo operated using a small tractor or motorcycle engine. Its rain lines stretch throughout the land to Phnom Penh's capital. But because the rail tracks have been completely abandoned for a long period and in such a terrible state, the 'Nori' can't travel beyond a village that is 7-kilometer distance way from and back to its starting point.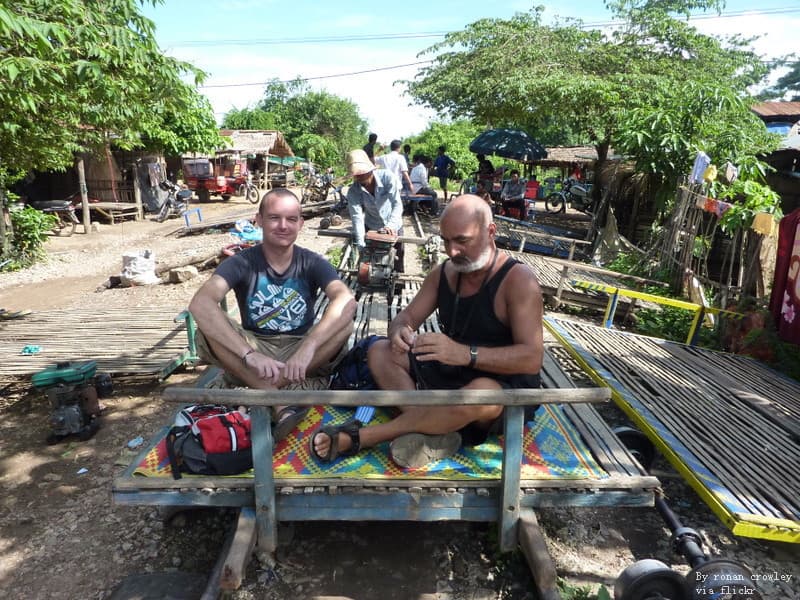 The History behind the Bamboo Train
As mentioned earlier, this means of transportation called 'norry' or 'nori' is a makeshift Cambodia rail vehicle with a speed of up to 50 km/h (31 mph) moves on meter gauge tracks between Poipeta and Battambang. There is also another scheduled government operated service with a slower speed of 30 km/h (approx. 18 mph.)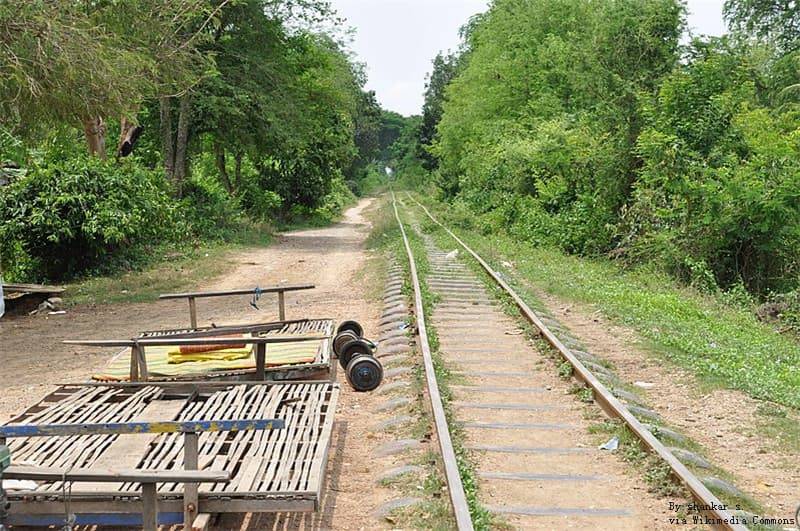 The bamboo train comprises a single track which is difficult for the trains to move fast and when they do; their movement is distorted and gapped. Most of the time, missing tracks put the ride at a speed that as high as 20 mph which can be times two of any other means of transportation. In the year 2009, the services of the bamboo train were suspended and recently replaced with the upcoming Trans-Asian Railway. The fever of this new development has gripped the entire country as they look forward to new, improved and consistent national railways services by 2013.
With this new innovation in the national rail line, comes another model of the indigenous train line invention called the Bamboo Trains or the Noory which has been the source of transportation, commerce, and communication for people living in the Cambodian areas which do not have access to excellent road that buses and another automobile can plough without any hitch.
How do Bamboo Train works?
Different from the bulky carriages and engines used by the national line, the bamboo trains have slimmer bodies and less complicated operation that happens to a necessary engineering masterpiece. Norry's body comprises of a lone queen-size platform sometime made from bamboo, placed on a metal undercarriage. Place beneath it is a pair axle with steel wheels. A belt connects the rear axle to a lawnmower or boat engine attached to the back of the platform. To start the engine, the driver pulls a cord after which the engine release its 'mosquito-on-steroids' moan, and it continues like that as it moved on the tracks. The bamboo train can sometimes carry like a dozen passengers or livestock or farm produce or their combination. The 'norry' link several small villages together, providing them with transportation medium or moving both passengers and goods.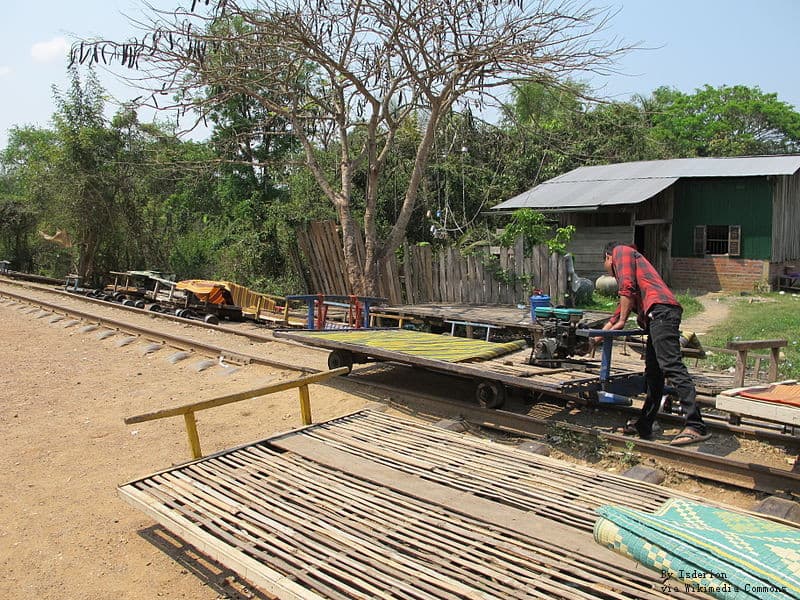 Since the tracks are parallel to each other and travelers moving in both directions, there is need to apply some etiquette. The standard rule is that whenever two noories traveling in opposite directions meet, the one with more weight should disassemble and help the driver of the train with lesser weight in a two-minute process depending on the amount of cargo on it.
Due to the rickety construction nature, no two trains can have the same, and the same thing goes for the driver. Some years back, the bamboo train has been frequent in many provincial towns which makes it easy to travel in a bamboo train from Battambang to Phnom Penh.
By January 2018, there have been constructions of new tracks for bamboo trains while plans are in top gear to restore and reinstate existing tracks for the use of passenger trains and freight services by later on in 2018. The norries outside Battambang are the last of the older models.
A bamboo train ride with probably other Cambodian passengers, chicken, and some dogs can be a great way to see some innermost part of the country while at the same time getting a feeling how the tracks were in the beginning. All on-board!
Cultural and Economic Importance
The bamboo train has been on the cultural heritage of Cambodia that all tourists must see and will continue to be! If you ask any of the drivers while they are during a bamboo train their response has always been, "it is only for tourists." This response is due to the impressive bulk of profits coming from tourist dollars. Meanwhile, the train has tremendous cultural significance beyond tourism and majorly employed by the natives for work, travel, and religious purposes.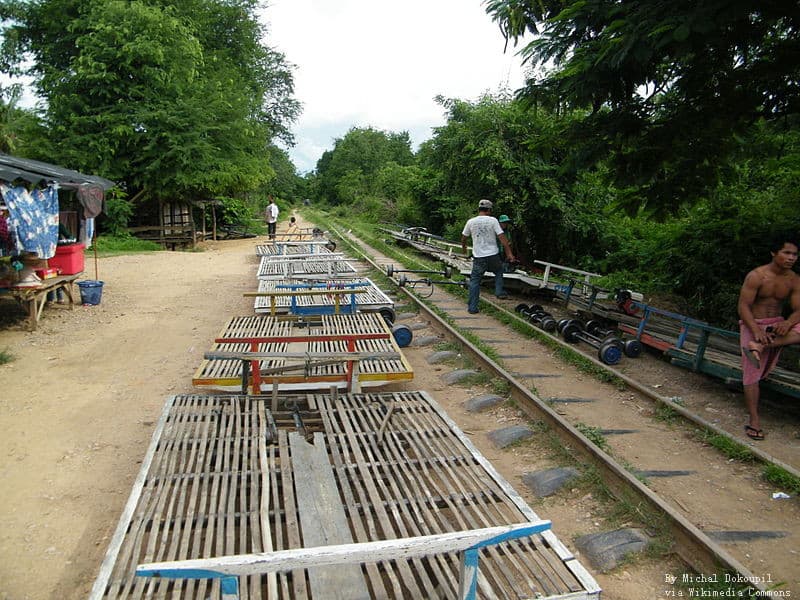 How much does a trip cost?
Prices are subjected to change any time. So you will need to bargain a price with the driver which is between $5 and $6 for thirty minutes.
When should I go, and how long do I need?
Since you can't predict when their operation will start, but most guides or drivers should be able to give a good idea. Although the report has it that plans are already in top gear for the renovation of the Cambodian rail network; this can only mean that meaning the bamboo train era will soon come to an end. But so far this has all being speculations with nothing to prove that. So in the meantime, all you get for now is a half-an-hour day trip around the country.