6

Super Experiences!

Our genuine experts explored the destinations time and again and finally worked out the itinerary taking you to experience the highlights in various ways that others might miss.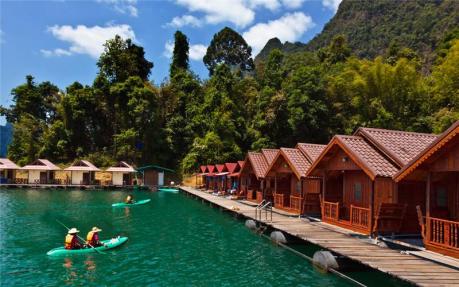 Take your time to marvel at the majestic mountains rising sheer out of the water and experience nature at its best!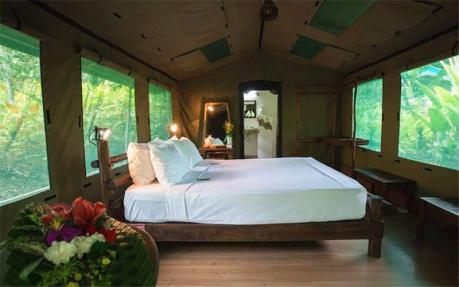 Living in a rainforest camp and enjoy varieties of wildlife animals and birds that sing along within the fresh surroundings.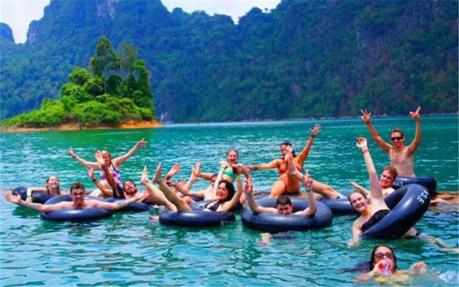 Far removed from the hustle and bustle, this evergreen reserve hosts an array of elements that create an untouched wonderland waiting to be explored.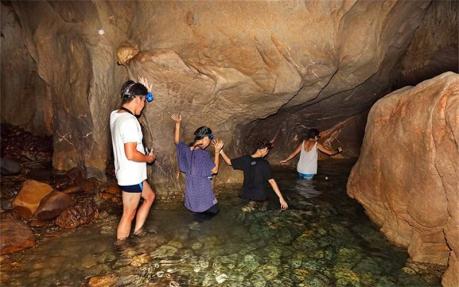 Explore caves loaded with stalactites and stalagmites, exceptional wild and plant life --- the possibilities for adventure are endlessly rewarding!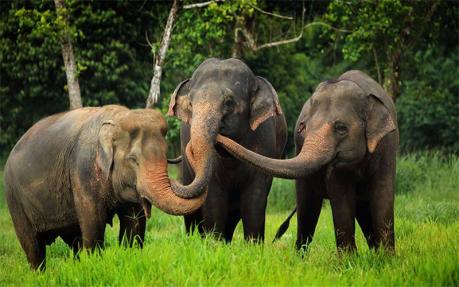 Visit Thailand's first Luxury Tented Jungle Camps, combining the camp idea of African national parks with the Thai tropical forest environment.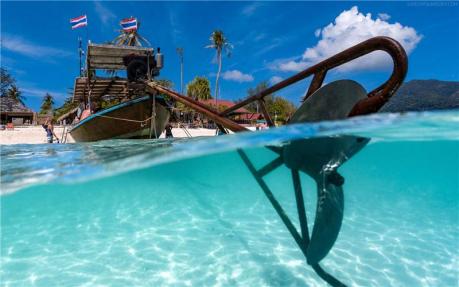 Unwind at Koh Lanta, enjoy its white sandy beaches and turquoise-blue waters.
Itinerary Details
The following itinerary is for your inspiration. Our experts will customize your own tour according to your interests, schedules, hotel tastes and budget. All can be tailor-made!
You Can
Extend/cut down length
Adjust activities to your interests
Change a hotel
Everything you want
Accommodation
3 Nights in Phuket
1 Night in Khao Sok
1 Night in Khao Sok
2 Nights in Krabi
3 Nights in Koh Lanta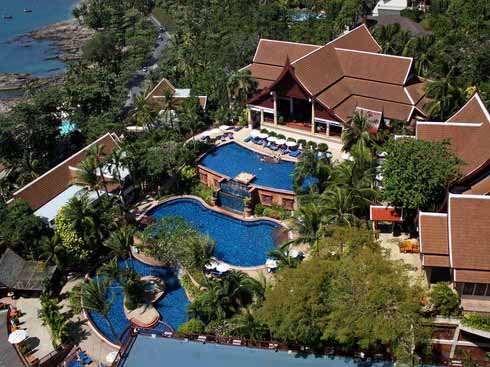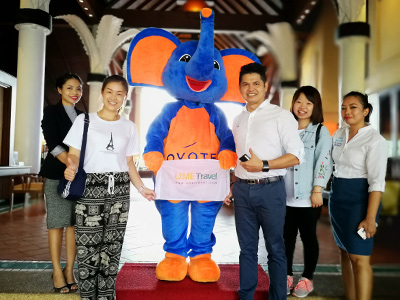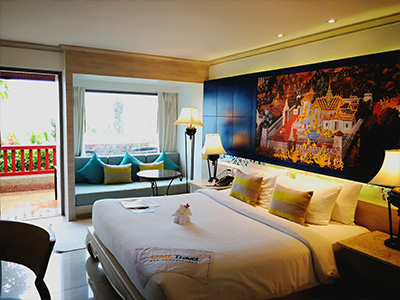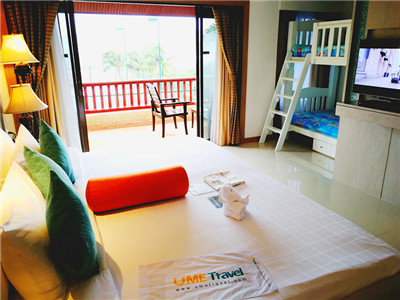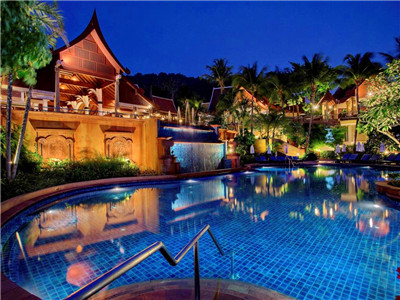 Novotel Phuket Resort - SHA Plus Certified
Room Type:Deluxe Family (1 bunk bed+1 large double bed)
Why this Hotel:
Within walking distance to Patong Beach and the entertainment and shopping areas
Every room has its private balconies and spectacular views of the Andaman Sea and Patong
Offers three tier swimming pools with connecting waterfalls
Ideal venue to serve both family and business purposes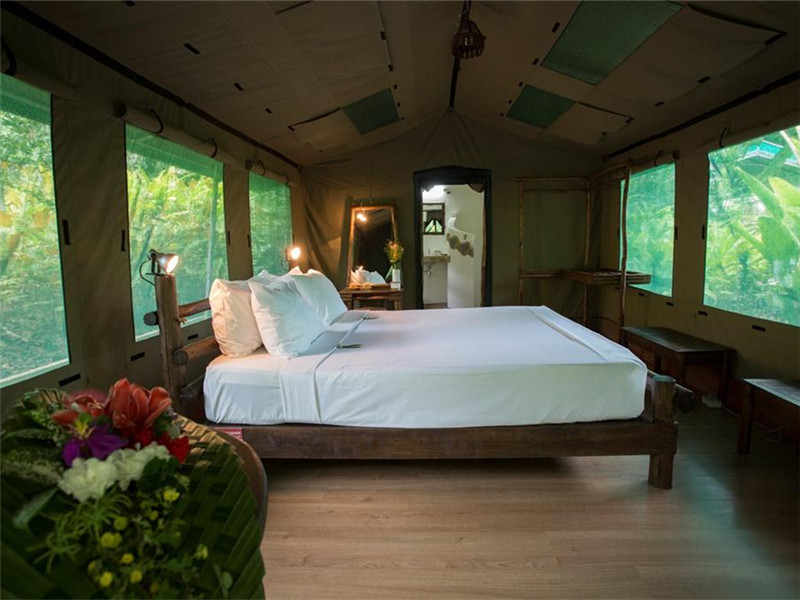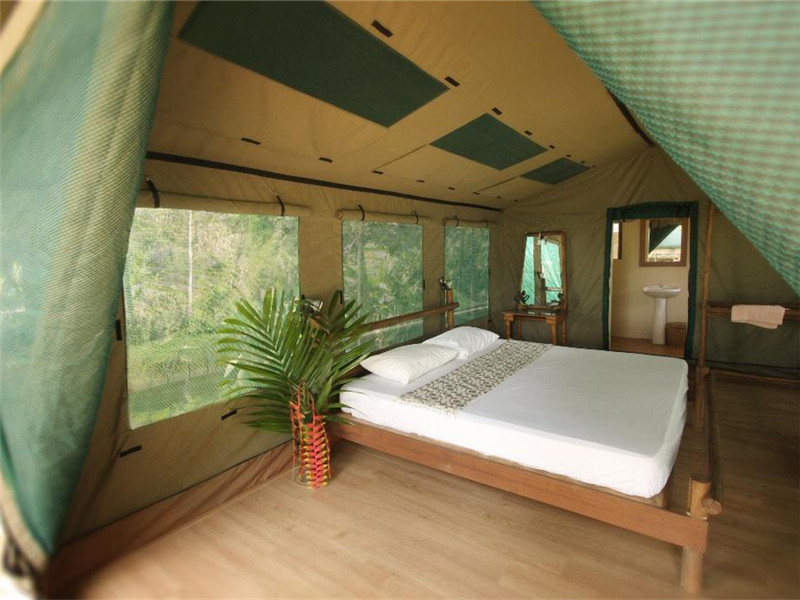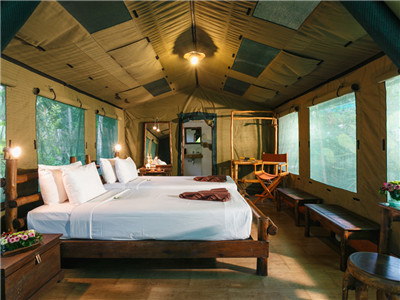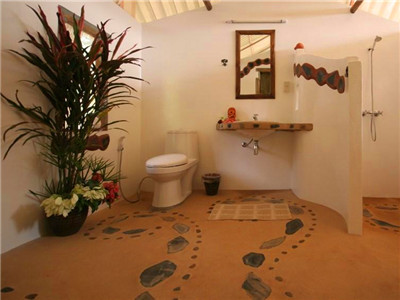 Khao Sok National Park (Boutique Camp)

Why this Hotel:
luxury safari tent are well ventilated with a comfortable bed, reading lights, hot water and a western-style toilet
Relax and enjoy the panoramic views of the surrounding jungle-this is 100% real nature! 
Mosquito netting as well as canvas flaps help to keep insects away
Close to the heart of the rainforest!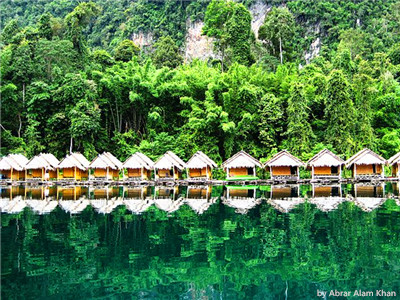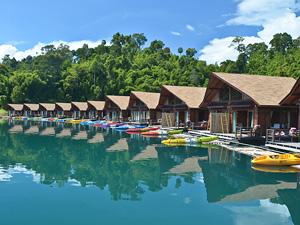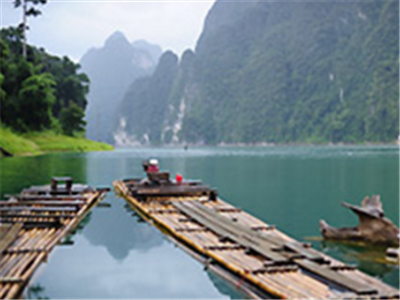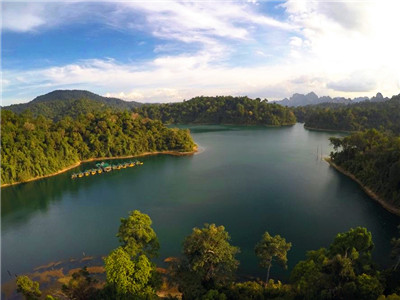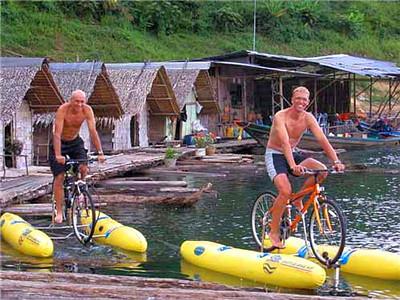 Khao Sok Village (Floating Bangalow)

Why this Hotel:
Watch the sun set behind the towering limestone mountains from the deckchair in front of the floating hut 
Enjoy the intriguing sounds of nature under a starlit sky
Marvel at the majestic mountains rising sheer out of the water and experience nature at its best!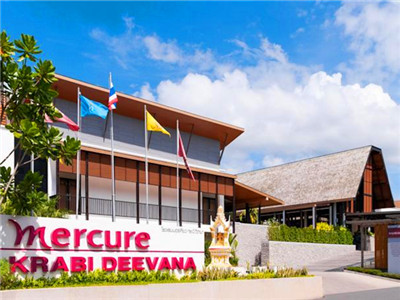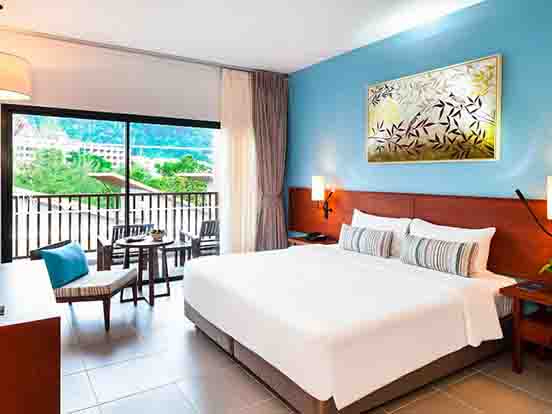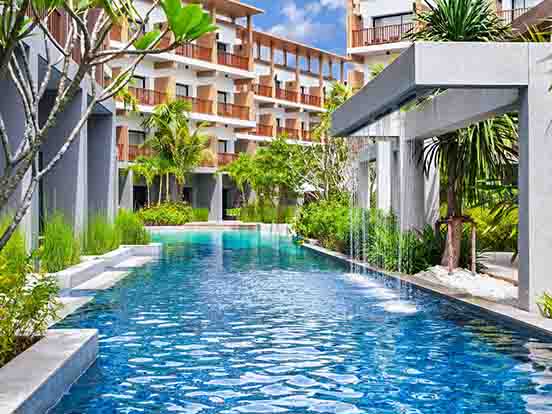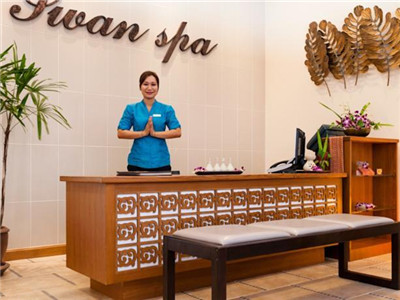 Deevana Plaza Krabi Aonang - SHA Plus Certified
Why this Hotel:
Not too far from the city center
Just steps away from the city's numerous attractions 
A haven of rest and relaxation
Excellent service and superior facilities make for an unforgettable stay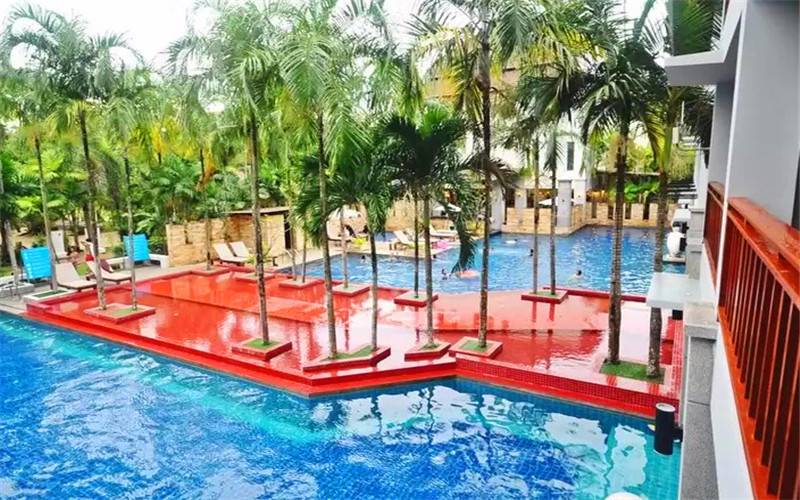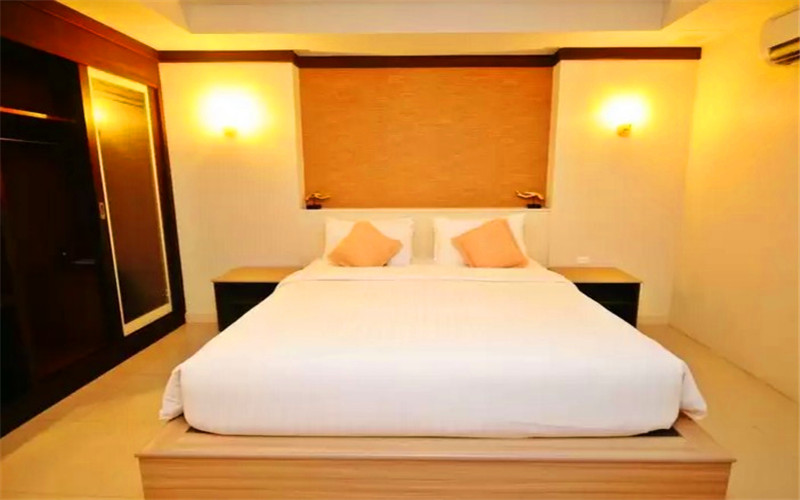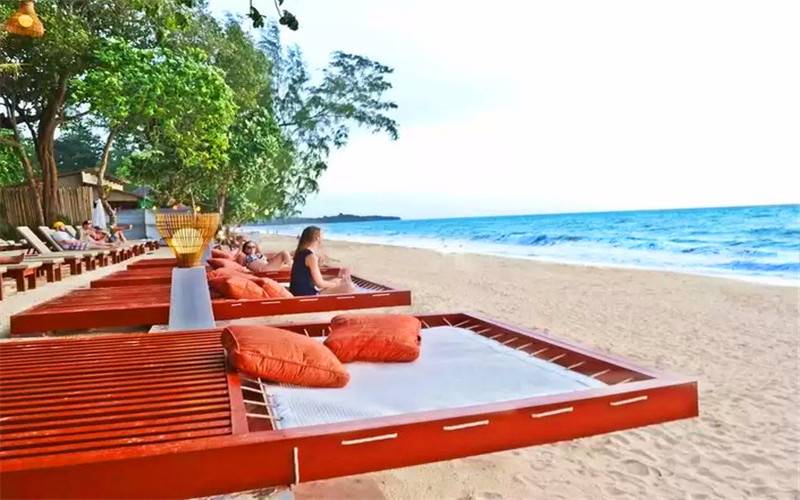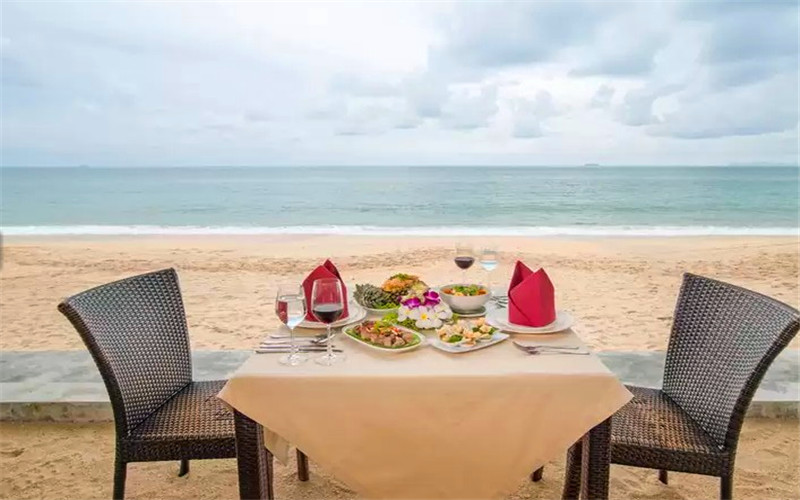 What's included
Day1-3
Novotel Phuket Resort - SHA Plus Certified
Day4
Khao Sok National Park (Boutique Camp)
Day5
Khao Sok Village (Floating Bangalow)
Day6-7
Deevana Plaza Krabi Aonang - SHA Plus Certified
Day8-10
Lanta Sand Resort & Spa
Carefully selected accommodation with breakfast
Accommodation based on two people sharing (for each person not sharing a room, the single supplement will be added)
Well screened Hotels

Handpicked hotels with good service and spacious room.

Super nice location

Downtown location with convenient transportation and many good restaurants nearby.
All mentioned internal flights, trains, and cruises
Private & air-conditioned vehicle with ample space
Best-time flight

No early get up. No late arrival.

Better seats

Select seats for you as spacious as possible, such as exit row or bulkhead with more legroom.
All meals specified in the itinerary
Satisfying food

Your special request on food can always be satisfied, no matter it relates to religion or medical purpose!

Local specialities

Traditional local food is delicious and its specialities are worth searching out with our local guide!

Little snack

Wanna try authentic local snack? Please follow us!
Bottles of drinking water and cold towels per guest per day
City map & SIM card (unlimited internet)
24/7 helpline while you are travelling
All excursions specified in the itinerary
All entrance fees specified in the itinerary
I read reviews before I order this itinerary and the trip did not disappointed me. The customer service and the guide were all excellent and professional. The local cuisine was very tasty. In short the trip was a satisfying tour.
Fantastic trip! I was nervous before setting out this trip. However, I felt extremely safe and pleasure during the whole trip. Thailand is called the land of smiles and this is true. People there are so lovely and kind. Love sun and the beaches in Thailand! A credit to the company and I'm so glad you were my guide, couldn't have wished for better.
Just back from the 12 Day Thailand Island Tour and it was honestly the best time weeks of my life! I did nothing but laugh the entire time. I met some amazing people along the way, we couldn't have asked for a better guide, he went out of his way to make sure everyone in my family had an amazing time, even my 2-year old son!
This is my first time to travel alone. It was great! Did not have to think about anything and just could make him get me everything. Great new friend and a good guide. Would travel again with UME Travels.
Thailand Island is a must for every beach lover. Had a great tour guide who was very helpful. All the accommodation was incredibly nice. Very high standards with great breakfast. Plenty of time to enjoy the beach every day, a nice, but little bumpy boat ride.
My free and easy trip was hands down one of the best experiences of my life. I was worried going into the trip because I typically do not see myself as a "tour" traveler. I like to do my own thing and explore at my own pace. But good news, free and easy feels the exact same way. They plan all of the difficult travel related things, give you some options for fun things to do, and then leave you to explore until your heart is content. My guides, Ben and James, were fabulous. They were extremely helpful every step of the way, but more importantly, were so fun loving and encouraged us to get out there and expand our horizons. I left feeling lucky - with not only 2 great tour guides, but 2 great friends! Amazing trip. Amazing people. Amazing places. Getting nostalgic just thinking about this trip - if you're considering it, do it.
Best experience of my life! Very professional company with great leaders who were very knowledgeable and helpful! Would recommend to my friends, it's a once of a lifetime experience with people who share the same interests as you!
My 12 days in Thailand was better than I expected! I had no expectations, except that I'd meet some new people and have some fun. I ended up meeting 16 best friends, pushing myself out of my comfort zone, overcoming fears, laughing until I lost my voice and so much more. I had no idea that Thailand would be so beautiful, it would move me to tears at some points (Koh Lipe anyone?!) and that I'd learn so much about myself (so cliche ...) and make lifelong connections and friendships. So unforgettable and so amazing, there aren't enough words to describe!
I have been Thailand for 3 times and this time is free and easy. It is my best travel experience. The 12 day Thailand trip hit all of the popular, most beautiful places. The leaders (Toni, josh, and carter) go above and beyond to make the trip what you want it. It's a great mix of relaxing, partying, and adventure. Whether you're traveling with friends or traveling solo, your Free and Easy group will become family by the end of the trip. I would not trade my experience for anything and I can't wait to book my next trip!
I really enjoyed the experience of Thailand and found Jack really helpful with advice on All the good places to go and not to go. My favourite part of the trip was the koa Sok national park and the Krabi as I found the islands beautiful with picturesque views, felt like total paradise. Tom
This trip was amazing! Seen so many wonderful places and met so many wonderful local people. Our tour guides, Maya and Jonjo, were knowledable, outgoing and friendly. They made my trip extra special by going out of their way to make my birthday an amazing and unforgettable day. I would highly recommend going on this tour to learn a little about Thai culture and see some lovely places.
So I was super nervous about coming to Thailand by myself but the guys from Ume travel made it a great experience to start me off on my journey!
Great time on the Thailand Experience tour. There were plenty of activities and our tour guide, Ben, made sure us were happy and maintained high energy throughout.
I did the 12 day Thailand experience with Drew and Adam and it was without a doubt one of the most amazing experiences of my life. Though I wish I had stayed longer those 12 days were full of new experiences and amazing people. Would 100% recommend
This boutique operation, very reasonably priced, gave us everything we'd hoped for on our excursion. The trip exceeded our expectations. They brought us around stunning islands with beautiful beaches and clear water. It was an amazing experience being able to jump off the long-tail boat into the clear water. The best part is that we set our own timing and how long we want to spend at each stop, so it never felt rushed in any way. It wasn't crowded on board, the weather started miserable, but when we headed to the first island, it has cleared up, and become pretty sunny. The guide were friendly and paying attention to everyone and easy going.
To anyone visiting Krabi, I would highly recommend going on a trip with umetravel for the experience. We had the most amazing time doing this tour. We would have never seen these sights if not for this. The staff on the boat were friendly and very much crowd pleasers. Very cheeky too so come with a good sense of humour! After the tour, my private advisor also sent me an email to invite me posting my tour on TA.
Amazing place, even better service, will definitely be back again.. Highly recommended to anyone visiting. The boatman was kind and generous with his time and we had a wonderful tour on the boat. The tour was worth it, even though we saw no monkeys as wrote in the itinerary, but we did not run into 100's of Kayaking boats at Thalane Bay either. We don't recommend you take the cheap tours as you be sharing the tour with others at one time which will make it impossible to take any photos to the scenes of the bay.
Eva from umetravel is the best! We asked many agencies on the Internet, but they didn't seem very interested in selling us tours. Eva instantly gave us amazing and quality service and sat down and explained each tour and options to us. The booking process and hotel land transfers all ran smoothly. It was the best and they provide every as promised so I had no complaint. Will come again next time to Phuket just for this!
We had an incredible day, best organised tour I have ever done. The tour only took a small number (8 on ours) and the boat is large and very comfortable. Khao Sok has brilliant variety of flowers, the view is just magnificent! Covered over a large area! It is just too local so I'm just thankful that I've left it to UME travel! All goes very smoothly. My friend and I recently visited Phuket for the first time and as part of our stay we wanted to visit Phi Phi Islands. After being harassed by many online travel agencies, we read online a good review of this company and decided to use them. We loved our tour of the krabi. The guide was funny and informative. She gave us plenty of time to enjoy each attractions. Lunch was tasty rice, greens and chicken.
Great sevice! Inital quote and booking arrangements were promptly communicated with Ms Phoebe via email that included an airport transfer. As per she's email, I was greeted by one of her staff where I finalised the bill, given the voucher of the tour and the driver took us to the hotel. As to the tour, Andaman is surely a different Experience to you if you are in the 1st time.. I am totally get Excited.. The climate is too good and all of them will like.. i am sure.. Its a best place to go with our partner.. but i gone with my friends.. But i will surely go there after my marriage.. I didn't know much about that place and its features. Will book with umetravel again.
I emailed Tang to arrange for our group of 6 for transfer to our hotel and he responded within a day with all itinerary well-arranged and a good price. The price can be paid separately into two times, one is deposit and the balance. The best thing is if you pay at a time, you will have some discount. Koh Lipe was a last minute decision for me and a great one! If you don't want the kind of crowds in some of the most popular islands in Thailand then look no further (although more and more people start to know this place).
We only had a short time on the island and wished we had booked a longer visit. We saw all the top spots of Khao Sok and Phuket and also have enough time on the beaches. We're guided by an amazing woman who's English was perfect and knowledge was really broad.
I and my family were traveling to Bangkok in October 2017. Everythink so good. Guide,Driver, A car perfect. I will come back again. Thank you umetravel. As to the tour, snorkeling spots in in Phi Phi island were really nice. Water was clear like an aquarium...we saw different species of fishes, even a 1,5 m long see snake and a huge jellyfish.
Very prompt response on line. Tour guide is fluent in English. Brilliant tour! We tried a 12-day tour and it was excellent. The water in Krabi is some of the most clear ones I have seen in Thailand. It's crystal clear even when I came during the raining weather. Dinner was not so delicious as expected. I wanna go there one more time.
Maya Island is very beautiful with the sea landscape but too crowded because of the peak season. The lunch at phi phi don was not that good the have very less options and time is also very short at phi phi don.
I bought 12-day tour here due excellent reviews. UME is very professional and respected very much the schedule. The tour is well organized and was really nice. The sunset at the beach was very relaxing and romantic. The boat ride after sunset was awesome, with an orange sky on the right side of the boat and the full moon reflecting on the water on the left side. Really beautiful. Quite beautiful and entertaining. We will go again. Don't expect the Patpong or Pattaya experiance. This place is still quite nice.
My husband and I went to Thailand for our honeymoon. We visited 3 cities. I was so excited to go on that trip since I have never been to Thailand. Over all it was a great experience and I highly recommend.
This tour was a wonderful way to see an overview of everything Thailand has to offer. Ann was so informative and helpful, assisting us with everything we wanted to do— both included in the tour and on our own. We had such a great time!
Excellent experience overall; Liked the variety on the itinerary and info before arrival such as Uber SIM card, etc. We loved the beautiful experience and seeing the famous sites!
Our tour guide Sern was fantastic. We visited so many places, it felt like a lot longer than 10 days. Temple stay was definitely a highlight! Would highly recommend this tour, and Sern as a tour guide!
Hi Our trip advisor Phoebe did the best she could considering the virus situation and dealing with many different personalities. Shes a lovely person and sure is in the right job A++ Thank you.
Great tour that balances fast paced days with lots of sights with slower ones to have a more local experience.
service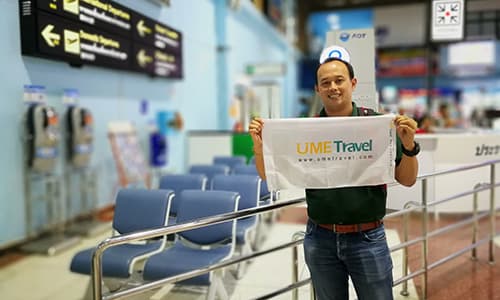 Professional Guides & Drivers
We offer professional private tour guides with over 10-year experience, well-performed vehicles less than 5-year service life and licensed drivers with 5-year practice. Each of our employees undergoes rigorous screening before they can join our network.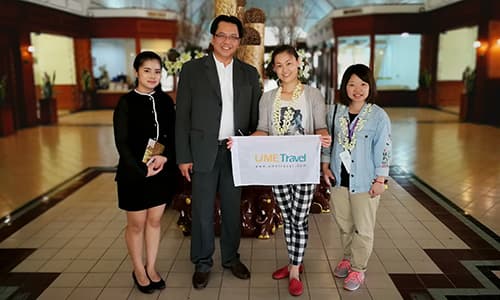 Well-selected Scenic spots and Hotel
All the hotels we advised have been inspected by our team and we spend time each year to top up our knowledge on the spot. Continuing Positive feedbacks on them from former customers because of their outstanding and unique characters.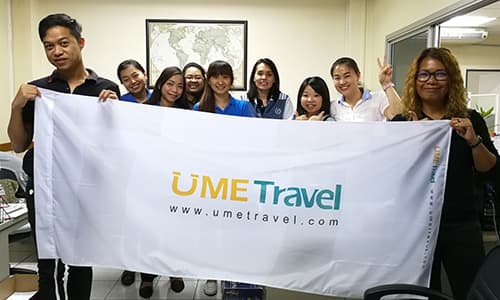 Local Available 7/24
You will have our local team's urgency contact number and we are available whenever and wherever. If you meet any problem or need any help, just make a phone call and everything will be settled down at a time.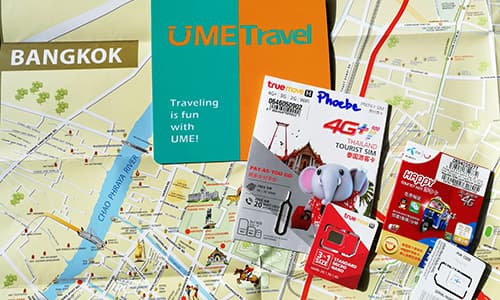 Warm Welcome Kits
We provide the welcome kits for each customer, you will receive the SIM card, city map, a bottle of drinking water and a cool towel per guest per day for FREE. Get all first-step information and useful tips in one profile and make your first tour simple and easy.