4

Super Experiences!

Our genuine experts explored the destinations time and again and finally worked out the itinerary taking you to experience the highlights in various ways that others might miss.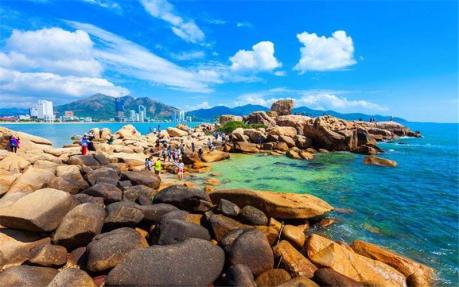 While it's fairly easy to explore Nha Trang on foot, bicycle, and motorcycle. You will find the way you like!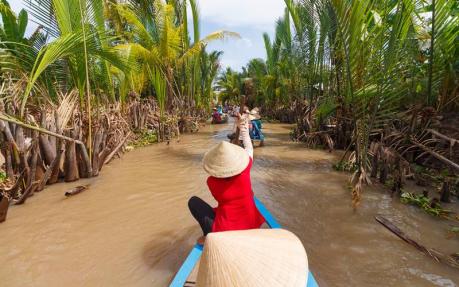 You have the chance to see the real floating life on Mekong River - the most famous one in Indochina.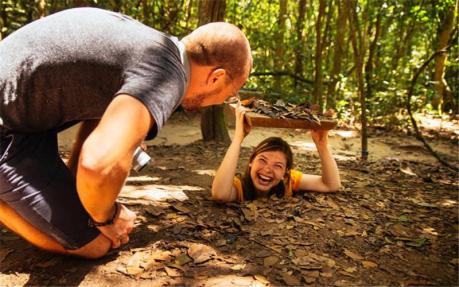 You will have a chance to delve into an underground world of guerrilla warfare in the incredible Cu Chi tunnels.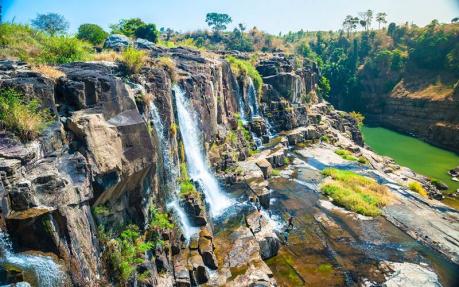 Situated above sea level, Dalat offers a good change of atmosphere with a refreshingly cool climate while other cities in Vietnam can be very hot and humid especially during summer.
Itinerary Details
The following itinerary is for your inspiration. Our experts will customize your own tour according to your interests, schedules, hotel tastes and budget. All can be tailor-made!
You Can
Extend/cut down length
Adjust activities to your interests
Change a hotel
Everything you want
Accommodation
3 Nights in Ho Chi Minh City
1 Night in Un-known
2 Nights in Dalat
3 Nights in Nha Trang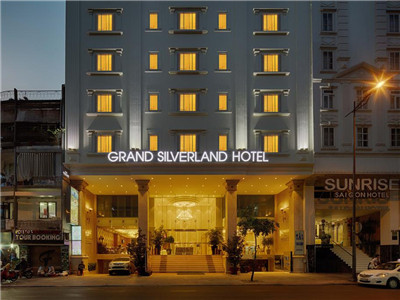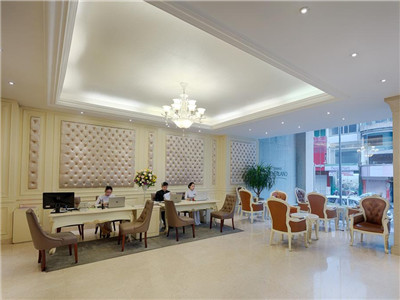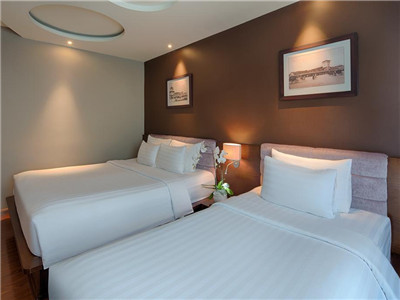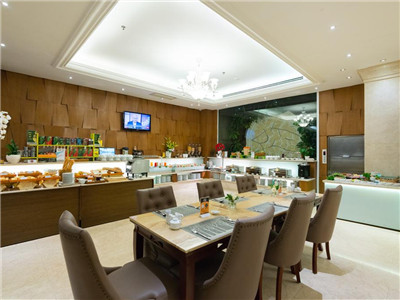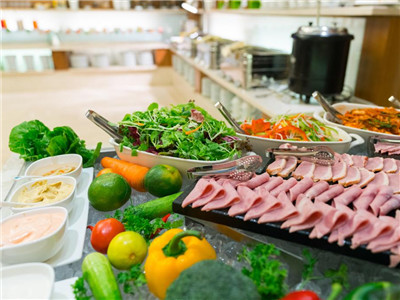 Why this Hotel:
Rooftop swimming pool
1-minute walk from Ben Thanh Market
Within a 10-minute walk from Sunwah Tower, Opera Building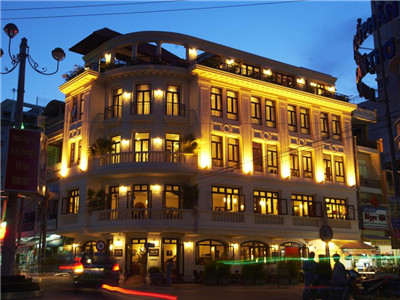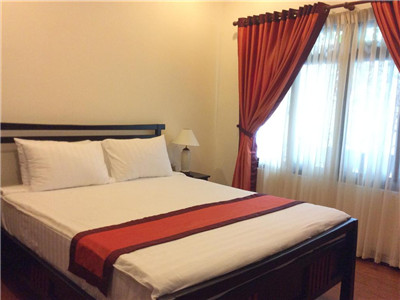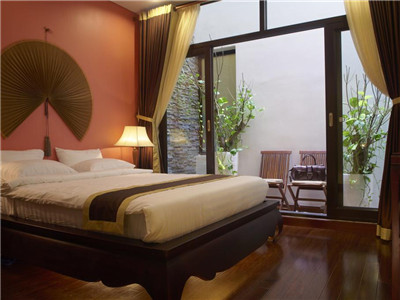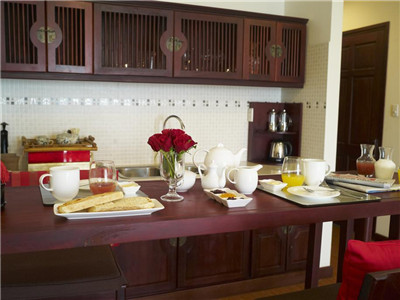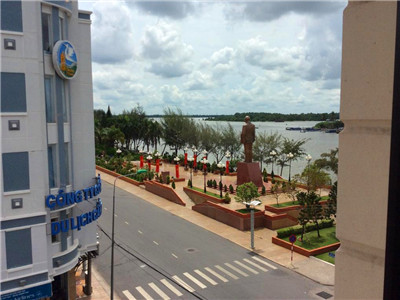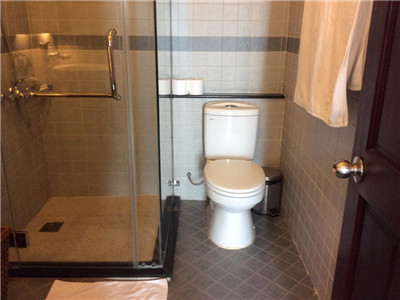 Why this Hotel:
Within 60 m of Ninh Kieu Pier
Short distance from attractions
45 sqm spacious Junior Suite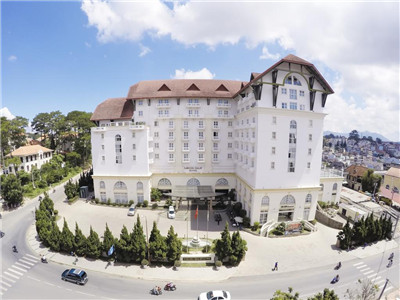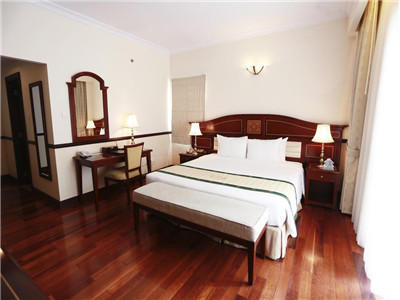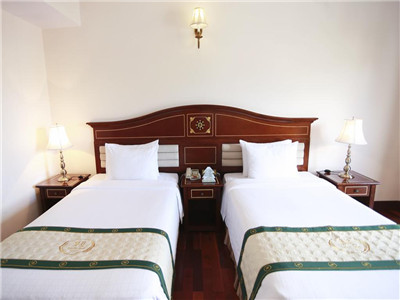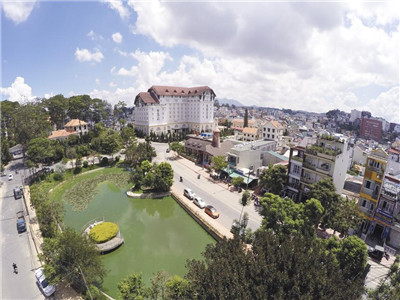 Why this Hotel:
Within a 10-minute walk to Da Lat Market and Da Lat Flower Gardens
Bao Dai's Summer Palace is a 15-minute walk away
Valley of Love is accessible with a 20-minute drive
32 sqm spacious Superior Room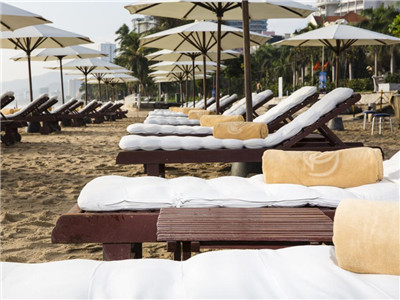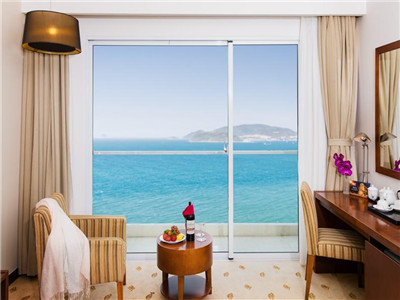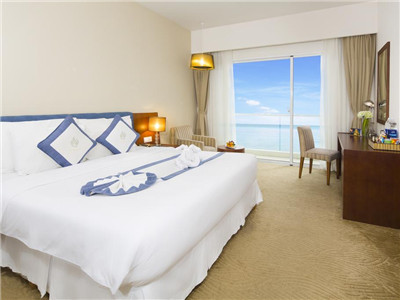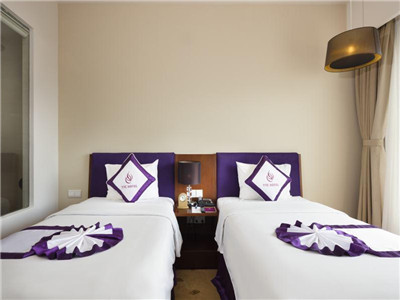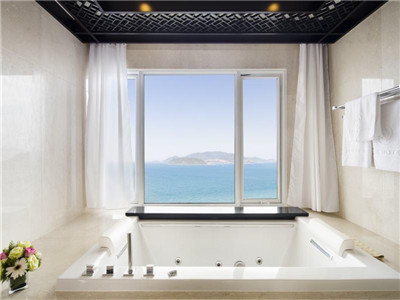 TTC Hotel Premium - Michelia
Why this Hotel:
2 minutes walk from the beach
Only 320 m from Alexandre Yersin Museum
650 m from Dam Market
32 sqm spacious superior room
What's included
Day1,2,9
Grand Silverland hotel
Day3
Nam Bo Boutique Hotel
Day4-5
Saigon Dalat Hotel
Day6-8
TTC Hotel Premium - Michelia
Carefully selected accommodation with breakfast
Accommodation based on two people sharing (for each person not sharing a room, the single supplement will be added)
Well screened Hotels

Handpicked hotels with good service and spacious room.

Super nice location

Downtown location with convenient transportation and many good restaurants nearby.
All mentioned internal flights, trains, and cruises
Private & air-conditioned vehicle with ample space
Best-time flight

No early get up. No late arrival.

Better seats

Select seats for you as spacious as possible, such as exit row or bulkhead with more legroom.
All meals specified in the itinerary
Satisfying food

Your special request on food can always be satisfied, no matter it relates to religion or medical purpose!

Local specialities

Traditional local food is delicious and its specialities are worth searching out with our local guide!

Little snack

Wanna try authentic local snack? Please follow us!
Bottles of drinking water and cold towels per guest per day
24/7 helpline while you are travelling
All excursions specified in the itinerary
All entrance fees specified in the itinerary
It is my first time to Vietnam; I was alone to travel for a week! Beyond your imagine, I just like travelling alone. That's well-arranged by UME Travel, I was picked up to the hotel when arrived in Vietnam. Trust me buddies! ~ Oh they are really so friendly. In my memories, I like the Cu Chi Tunnels, where a long road underground, even there are something interesting inside the tunnels. My guide told me that here witnessed the wars of Vietnam. The air is not as good as it is not as wide as up ground, but it's okay. The other thing I like is Mekong Delta cruise. Here it is my first time to see such miracle animals Unicorn, I was shouted inconceivably! I checked online, that's as rare as really it is! Yeah, Im a lucky dog. And Im really interested in the seasonal fruit and its southern traditional music, the fruit was so sweet and fresh, for me, they are NEW breed.
The biggest gain of our trip is that we meet couple friends who share same interests with us. They are from Norway, they like adventure as we did! We will have chance to visit North Pole in the future. Oh gets back to here. Needless to say that ume travel is a professional team, they mentioned many things we can't predicate before our tour, thanks to them we have a enjoyable tour! We had mud baths with body painted with mud, a kind of excited and fresh activity for us. And we enjoy the times on the beach, as we did in my hometown, under different sky and air.
We just backed from our trip. That's really great trip with ume travel! Thanks the awesome service of them. We have no anxiety during our tour, because they had thought in advance, especially my trip advisor Alex. He is gentle and quick-response, professional. We sent postcards at old Saigon post office, hoping it will arrive to the house of my friends, oh they will be surprised. We have met huge turtles when having Mekong delta cruise. They are close to us! We like wandering around a lake named likely xuan hong lake, where is silent, a good place for rest.
I was with my girlfriend on this Vietnam trip, she only have a week's days-off. We decided to travel in the south of Vietnam for this time. And this is the first time we met UME travel, who is strange for us before. We knew them now. Aileen, our travel consultant, is very careful in tailor-making our trip. Thank Aileen so much! 1 we enjoy good times in an Orchid garden, where there is a bee-farm, that's a commendable experience getting close to bee without stunging by them. Higly recommend the honey-tea! 2 we visited Reunification Palace, where you can see a splendid building. 3 my girlfriend like amusement park, where we can try some amusement circles. 4 what we love the most is the time on beach. Spending times on beach is really a great sense for relaxing hair, body etc.
Traveled with my family to Vietnam! Me, my wife and parents, we visited the War Remnants Museum in Ho Chi Minh, where displaying a mass of objections used during Vietnam War, including telegraph transmitter, tank, warcraft etc, and even, there is many shocking photos taken by war correspondent. Our parents are a bit familiar with them. Wow another place where we are interested, coconut candy workshop, where we witnessed how a coconut candy makes. And it taste good, smell good as well! The beach in Vietnam is a bit difference with the beach in my country; the sand is white and soft. Fortunately they like it!
We took participate in overseas training, and we have classes in the morning, free time afternoon. That's lucky to find a Vietnam tour in ume travel, they have local travel agency, that's very convenient. They arrange 5 day half-day tours for us, nearly 15 people. The time is shortage; we visited essential southern attractions and activities. Thanks for our trip advisor Alex. We will contact them when we have next holiday, luckily they can arrange tour over the South East Asia.
A great trip with ume travel! This is a small group of 4 people in this Vietnam tour. During our trip, there is nothing trouble. We just stay in the hotel, our guide told us need-to-prepare and time for another day when a day tour ending. We tasted some weird street foods; don't try if you are not brave enough. We visited a museum named Yersin museum, showing something about Yersin all his life. Central market is crowded. The most excited activity is having boat cruise in the Mekong River. You can see the scenery around Mekong River. Overall, this is a not bad trip!
What an enjoyable trip! We experience the Vietnam local life, and visited Po Nagar Cham Tower; it is a temple where you are supposed to take off your shoes, like many other temples. 'Cause the temple located in the city center, just walking there. We had biked around Thoi Son Island, an exciting arrangement. Good trip! ~ highly recommend.
This tour is for my son's birthday. Vietnam is close to us, that's why we choose it. UME Travel prepared gift for us, surprise. We visited the tunnels, it is an interesting place. We have surprise every day, in different place, you can feel different atmosphere. Not bad a trip! We enjoyed the time on the beach, authentic relax!
If you have time, don't miss the Cu Chi Tunnels. We follow the ume travel to visit this place. You will know history of Vietnam, deserve your visit. There is a broken American Tank here. Warm advice, don't go in summer, that is Thailand rainy season, you will feel bad meeting rainy days. This is my friends told me. Thanks my trip advisor Alex. Arrange well for us!! Good trip
My first time to Ho Chi Minh city! everything have not disappointed me. From the airport we met our guides to the hotel, well-arranged. We visited the real Vietnam constructions, they are full of ancient style and majestic. And we experience floating markets. Not bad a trip~!!
That's a good way to book tour online. Really convenient! It's worth mentioning that they even arranged everything well from hotel to attractions. What we should bring, and what we should notice, my trip advisor told me in detail. Thanks~ really a awesome trip!!
service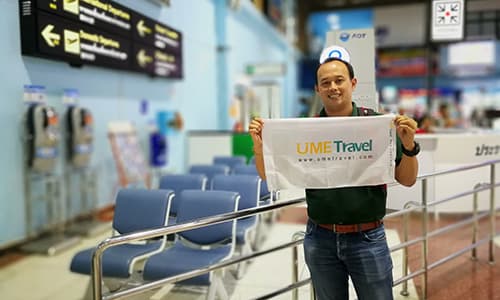 Professional Guides & Drivers
We offer professional private tour guides with over 10-year experience, well-performed vehicles less than 5-year service life and licensed drivers with 5-year practice. Each of our employees undergoes rigorous screening before they can join our network.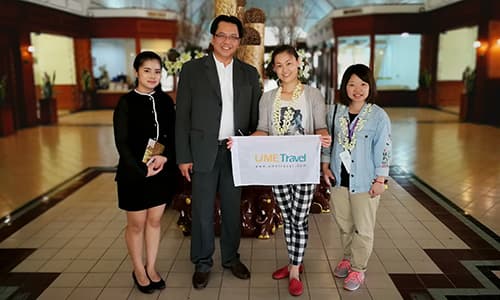 Well-selected Scenic spots and Hotel
All the hotels we advised have been inspected by our team and we spend time each year to top up our knowledge on the spot. Continuing Positive feedbacks on them from former customers because of their outstanding and unique characters.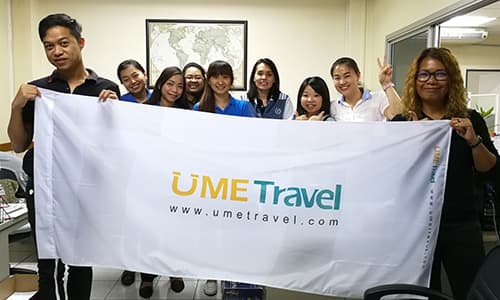 Local Available 7/24
You will have our local team's urgency contact number and we are available whenever and wherever. If you meet any problem or need any help, just make a phone call and everything will be settled down at a time.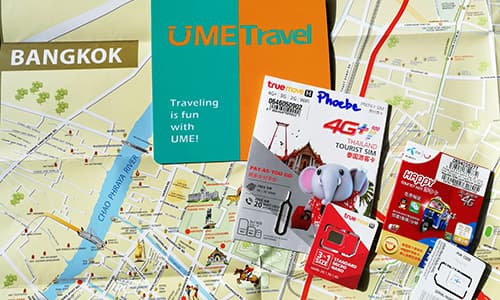 Warm Welcome Kits
We provide the welcome kits for each customer, you will receive the SIM card, city map, a bottle of drinking water and a cool towel per guest per day for FREE. Get all first-step information and useful tips in one profile and make your first tour simple and easy.