Itinerary Details
The following itinerary is for your inspiration. Our experts will customize your own tour according to your interests, schedules, hotel tastes and budget. All can be tailor-made!
You Can
Extend/cut down length
Adjust activities to your interests
Change a hotel
Everything you want
Accommodation
4 Nights in Un-known
2 Nights in Battambang
3 Nights in Siem Reap
1 Night in Preah Vihear
1 Night in Kampong Thom
2 Nights in Kep
2 Nights in Un-known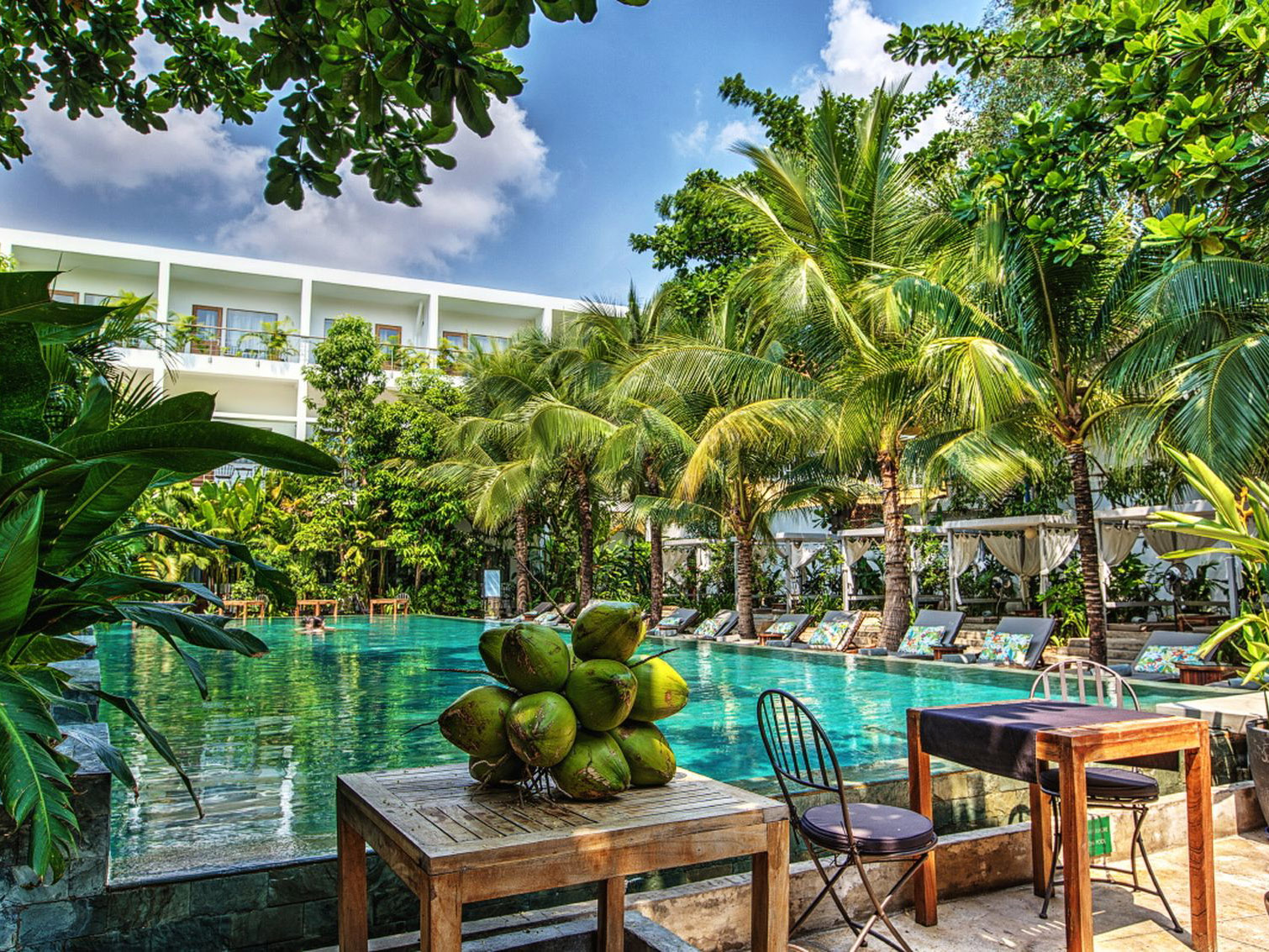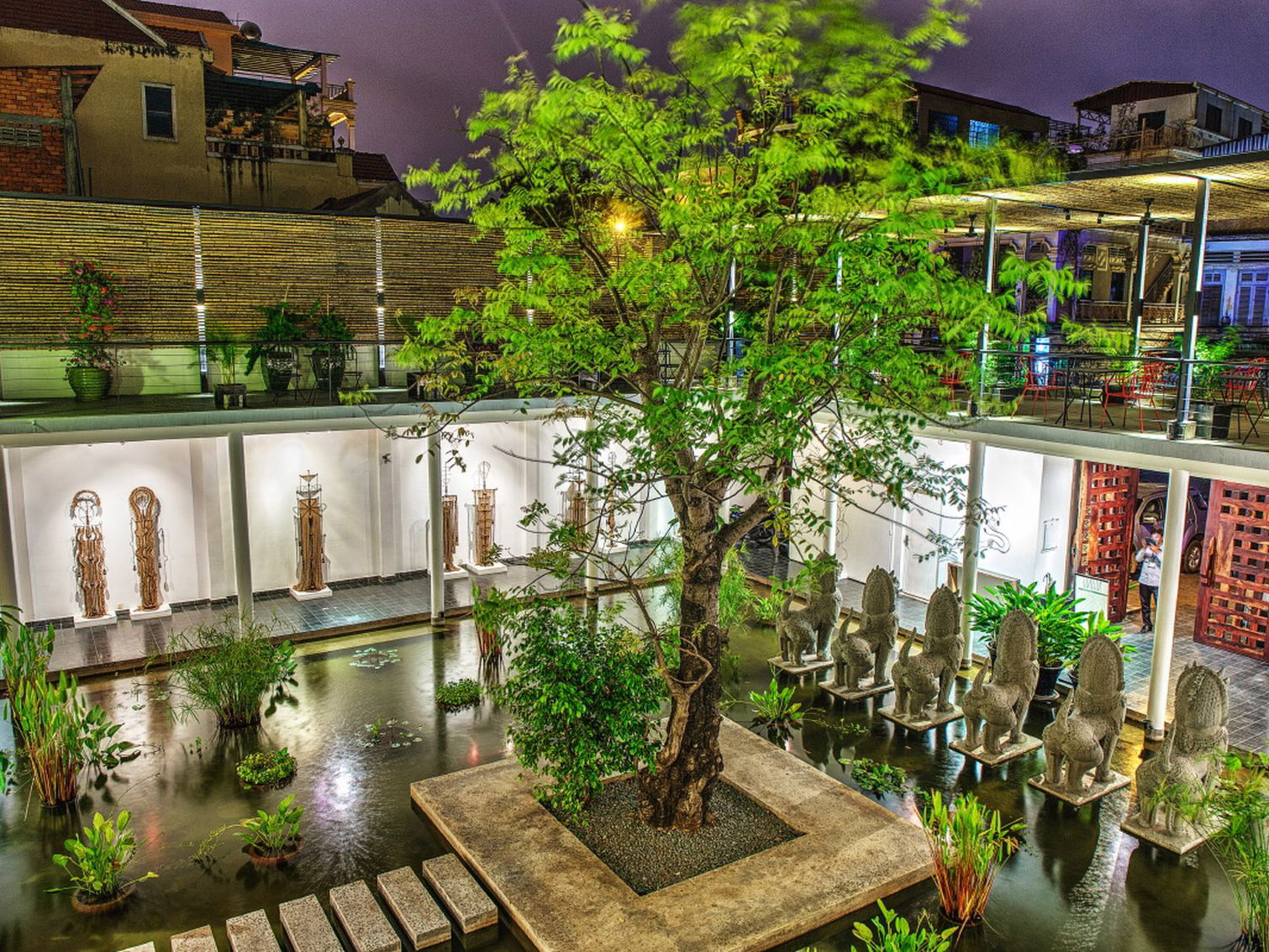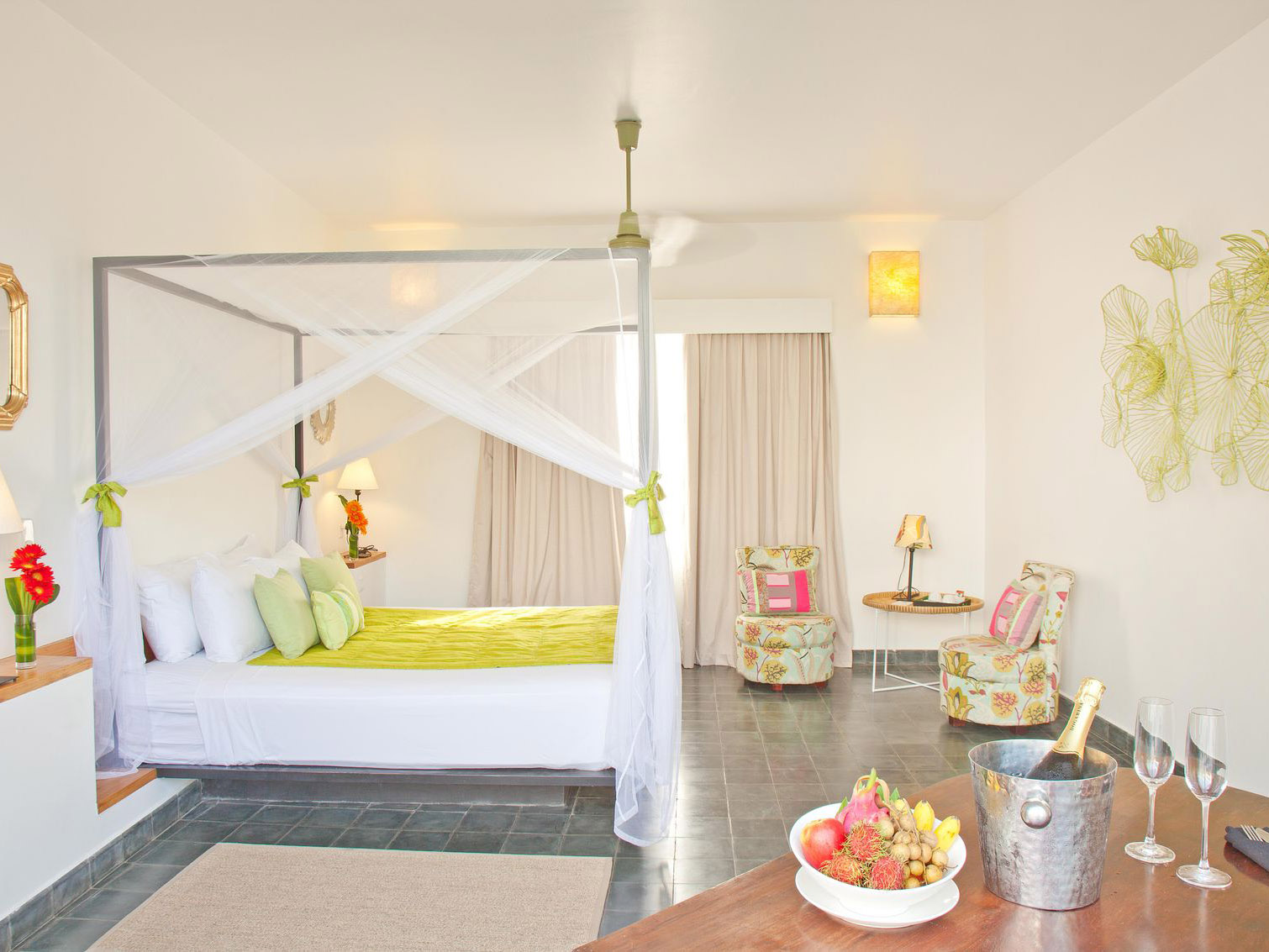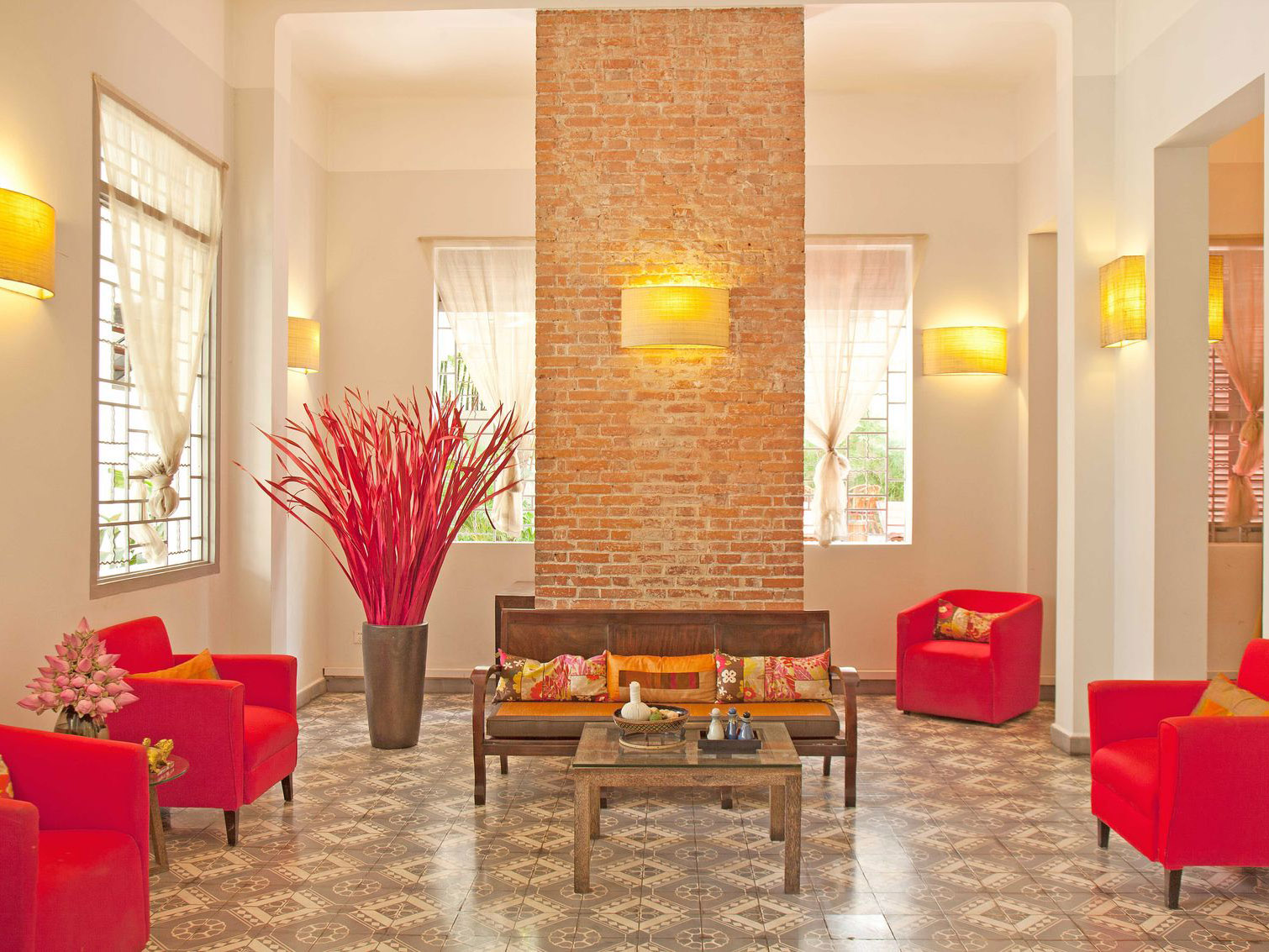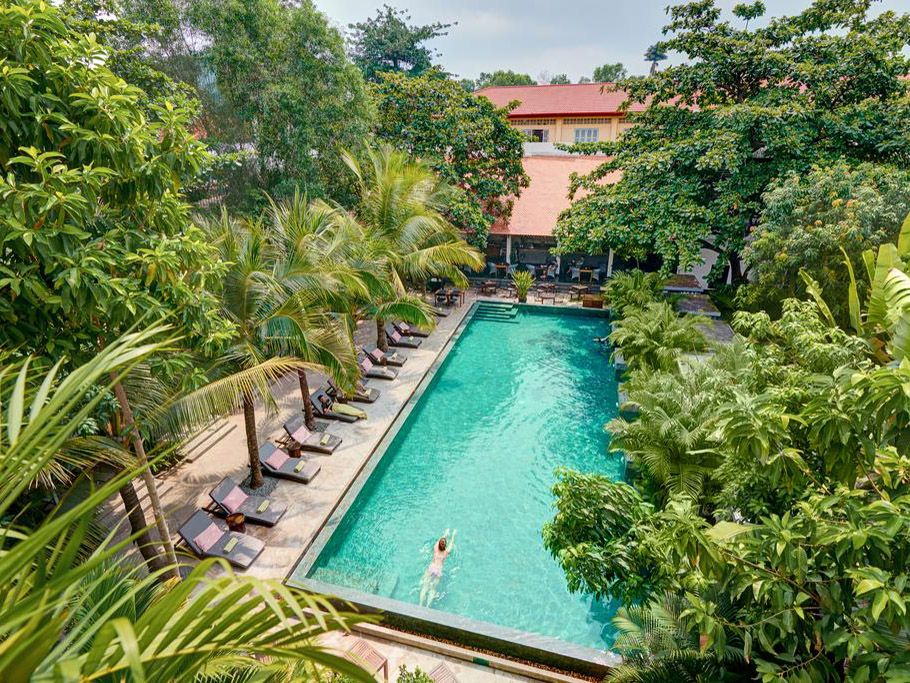 The Plantation Urban Resort and Spa
Why this Hotel:
Situated directly behind the Royal Palace
10-minute walk from the lively riverfront and Phnom Penh's entertainment area
Two outdoor swimming pools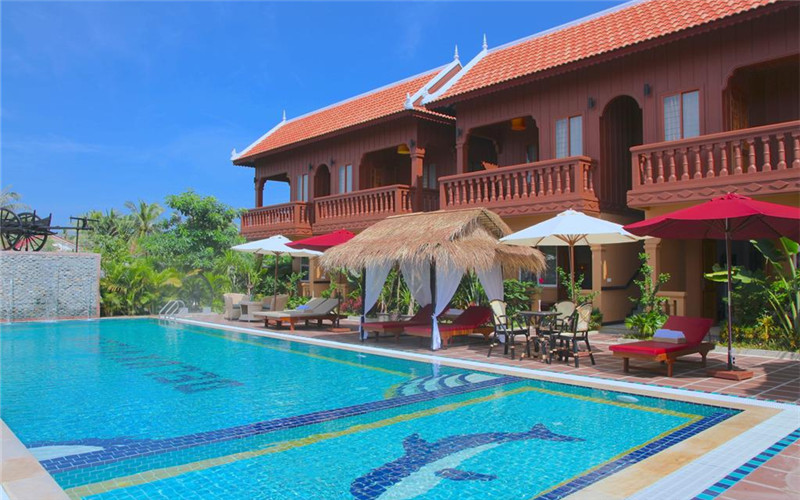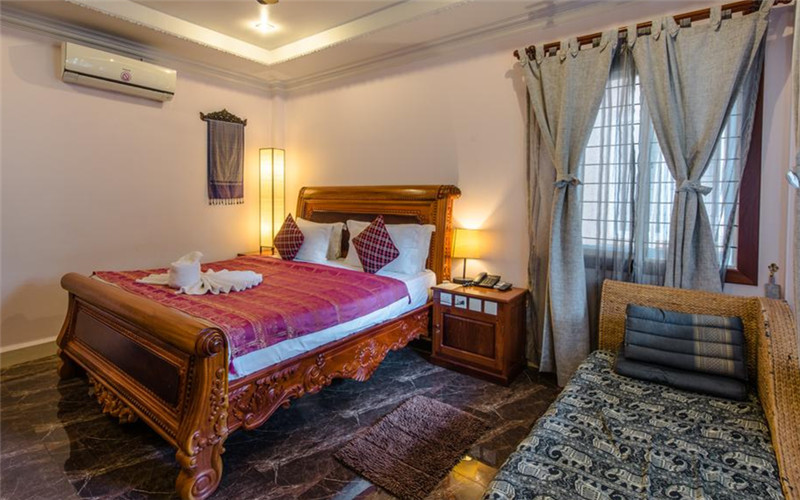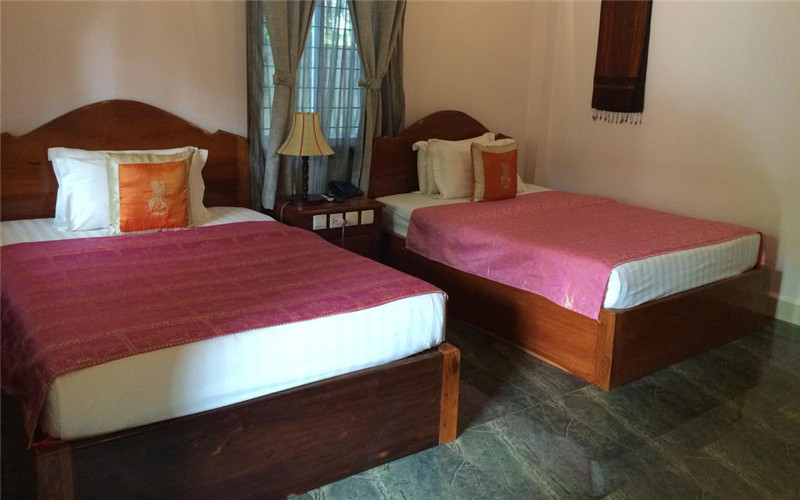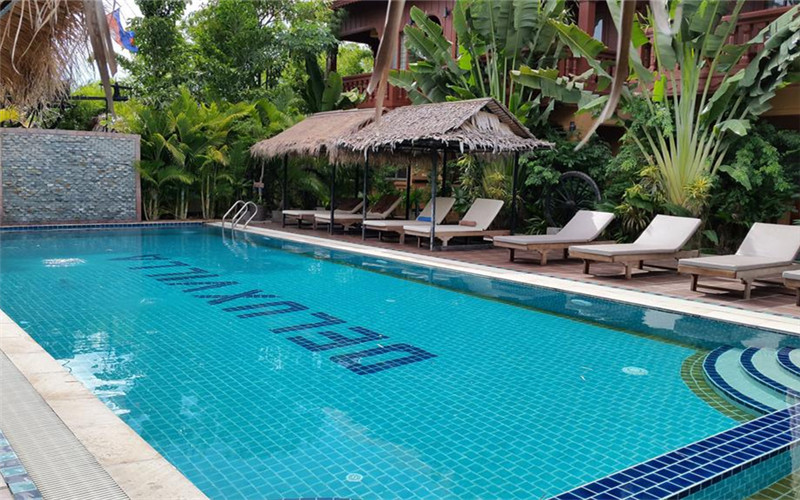 Why this Hotel:
Authentic wooden house
5-minute walk to the famous Phsar Nath
Battambang Train Station is only a 5-minute drive away
40 sqm spacious superior room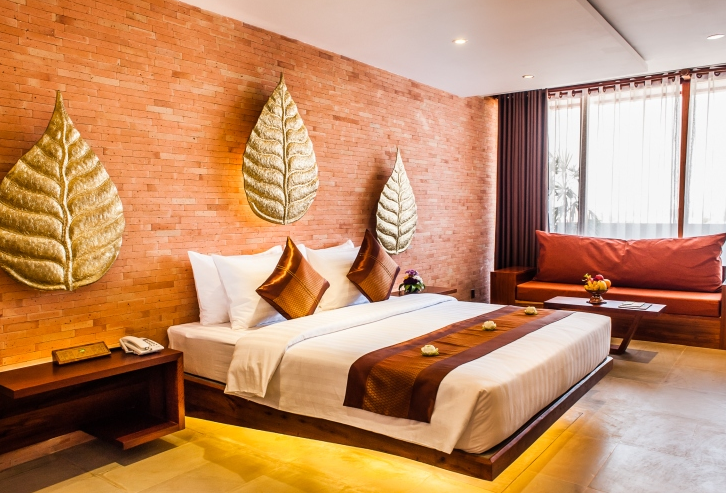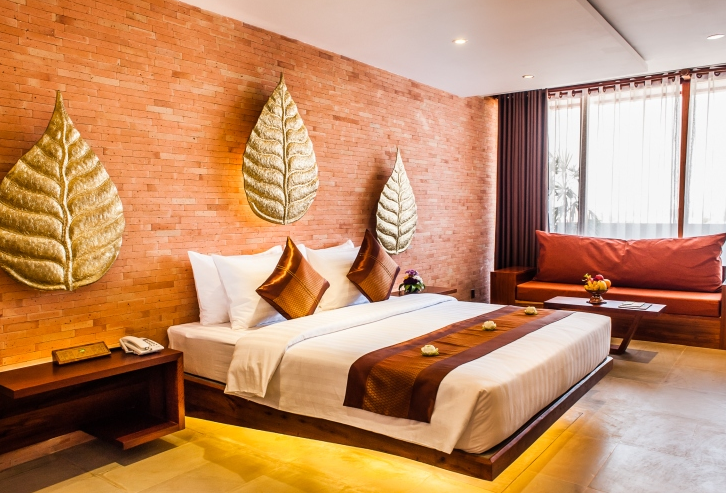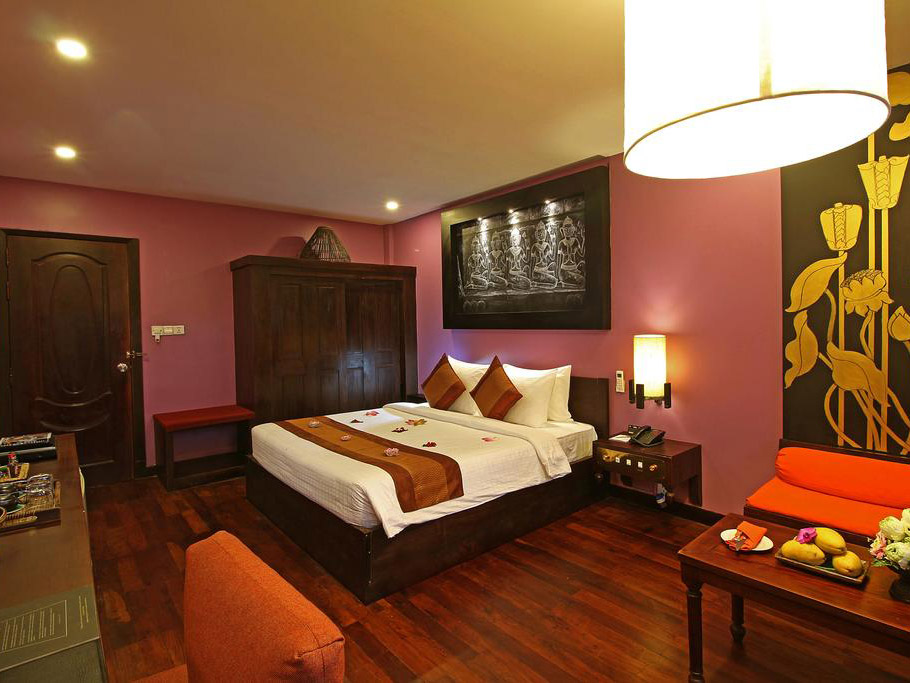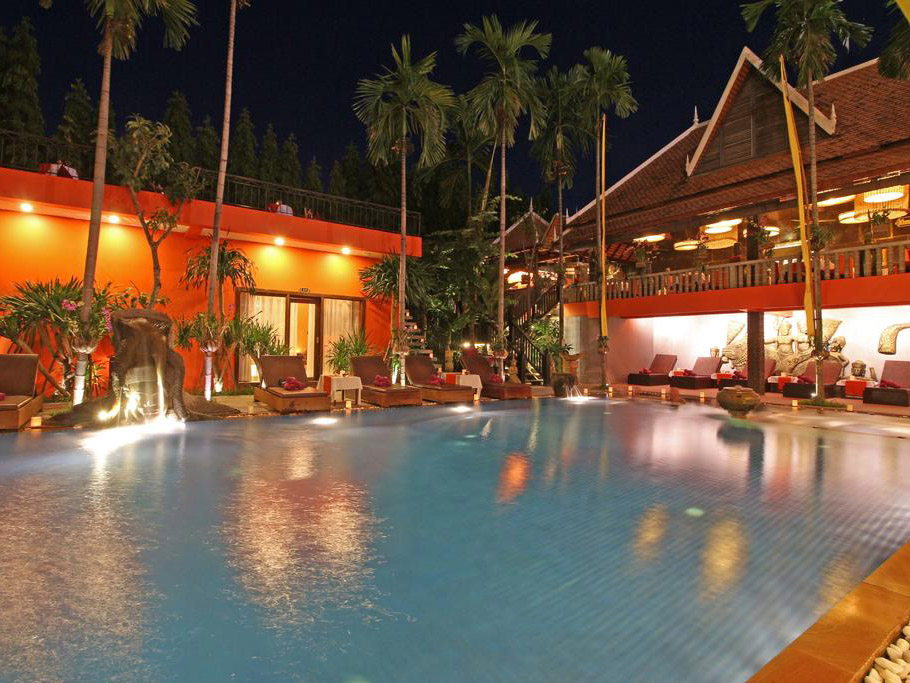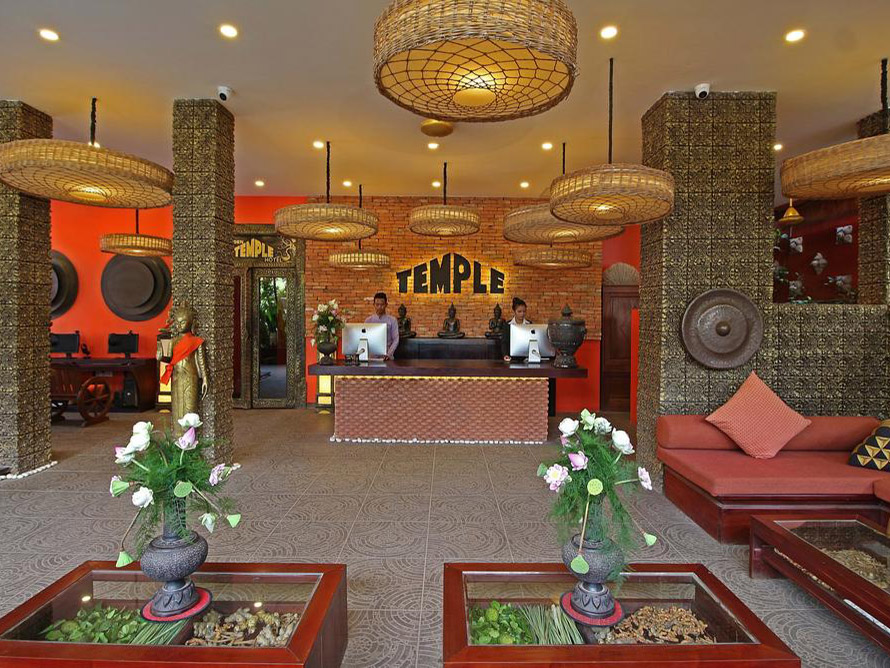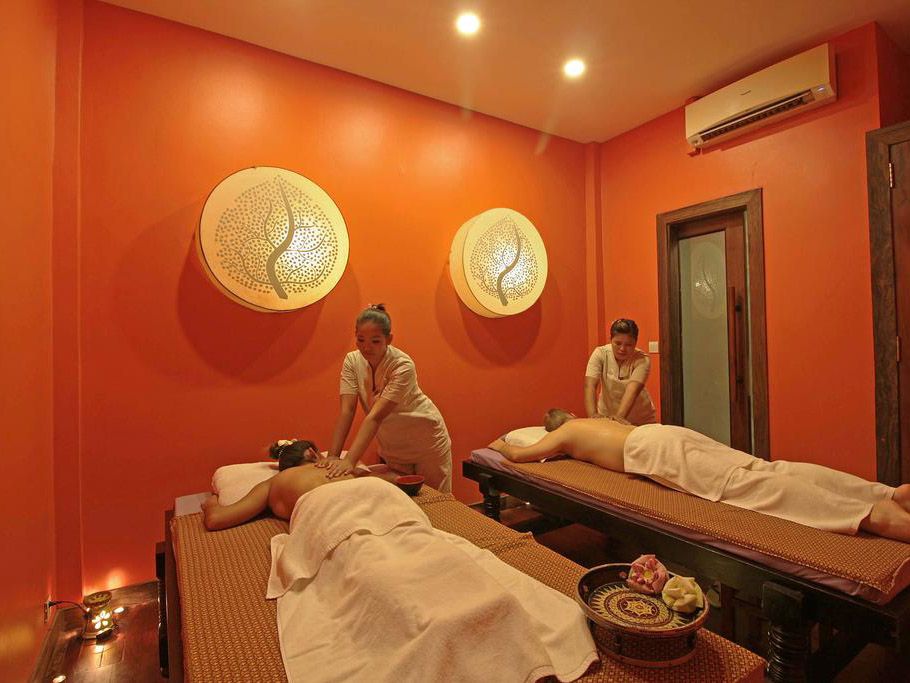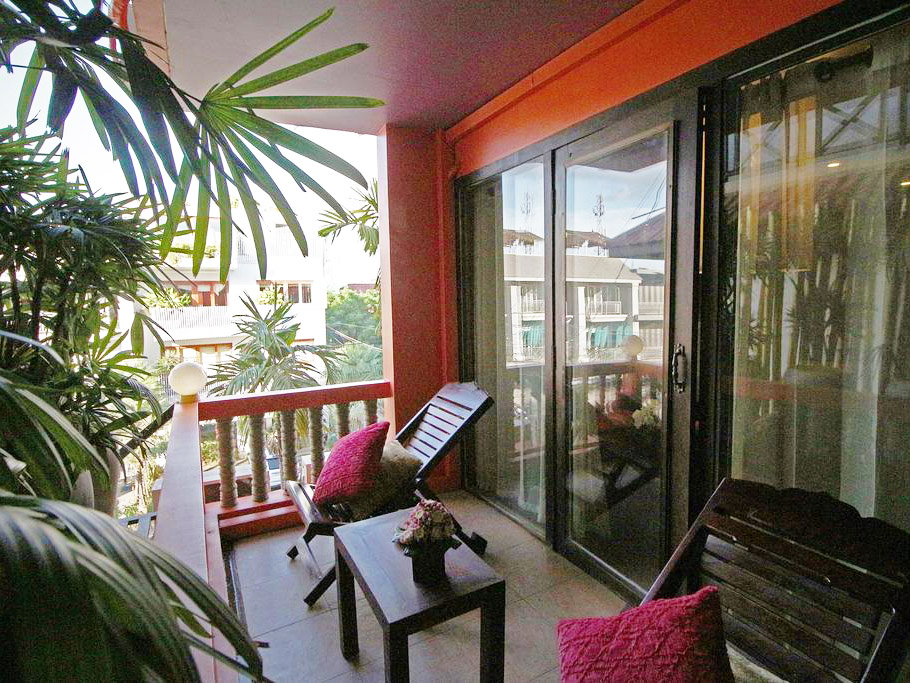 Why this Hotel:
Less than a 5-minute walk from the Old Market area
15-minute drive from Angkor Wat
Free bicycle rental
36 sqm spacious superior room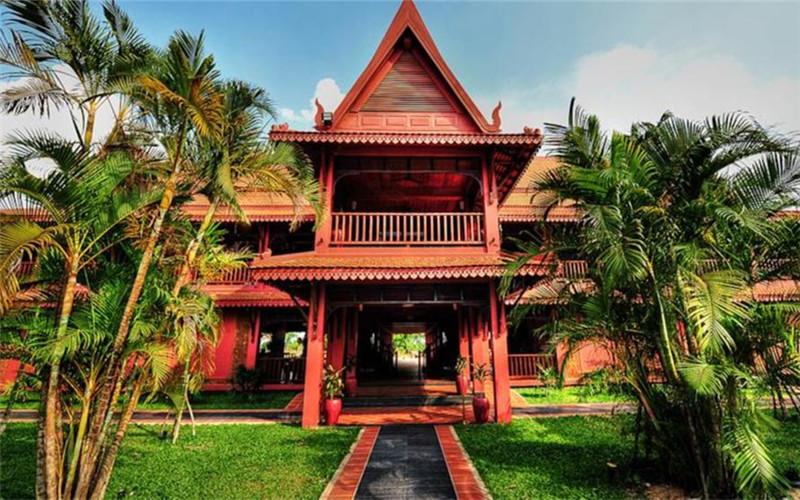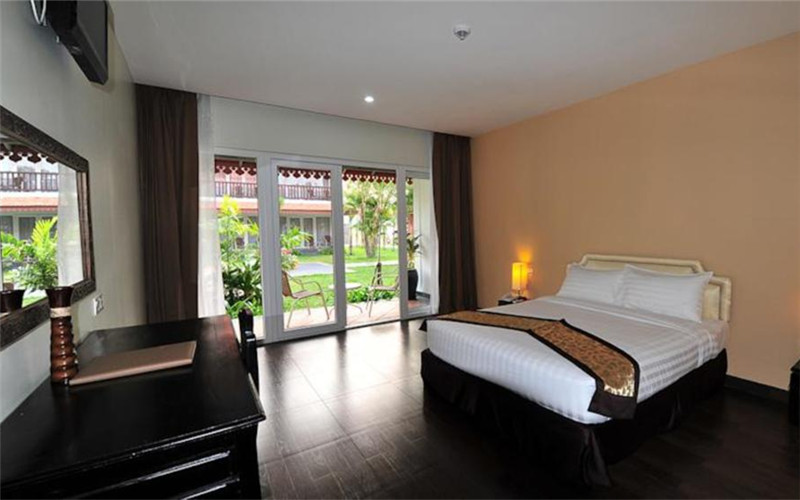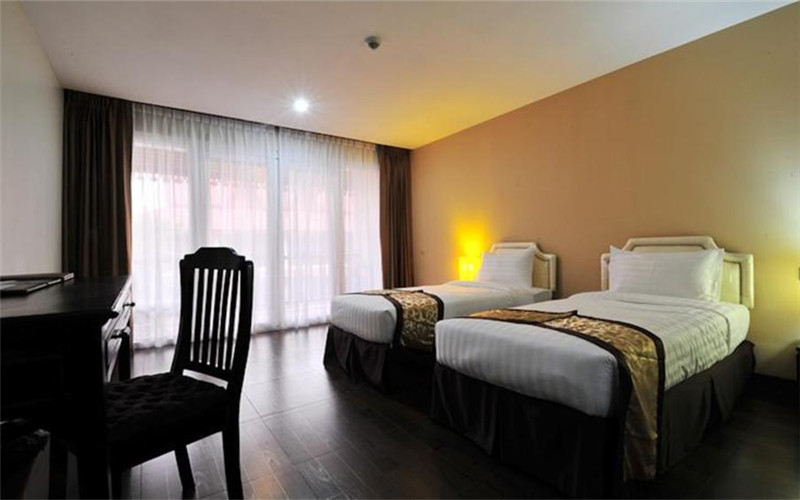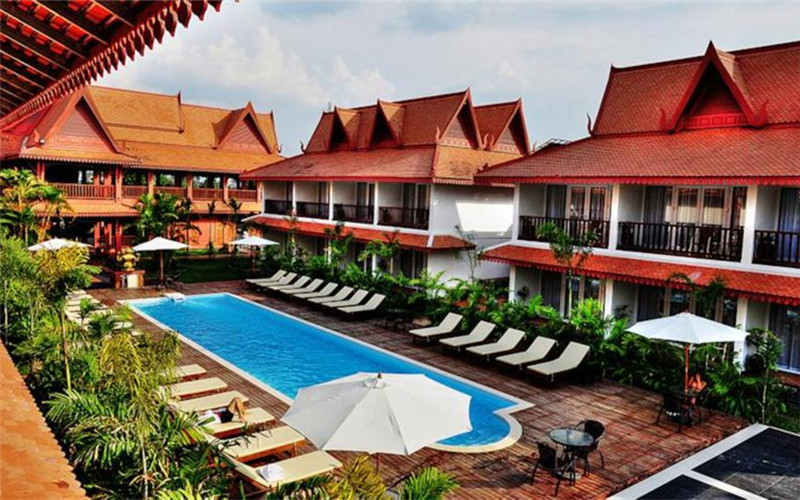 Preah Vihear Boutique Hotel
Room Type:40 sqm Deluxe Room
Why this Hotel:
5-minute walk from Saem Market
30 km from the UNESCO World Heritage Site of Preah Vihear Temple
40 sqm deluxe room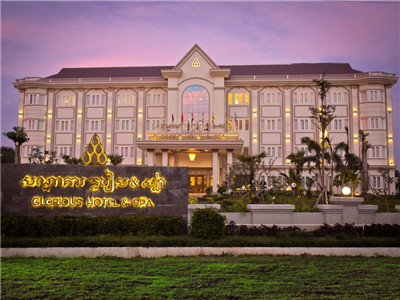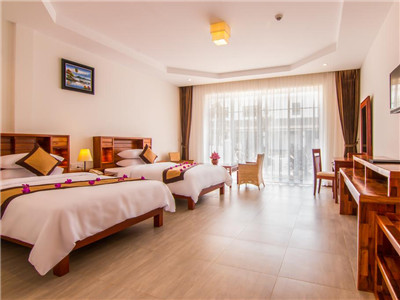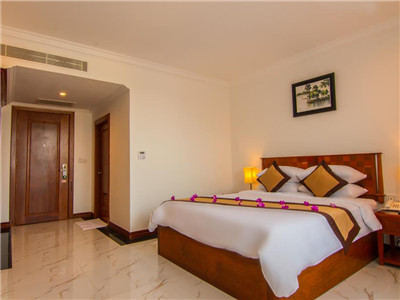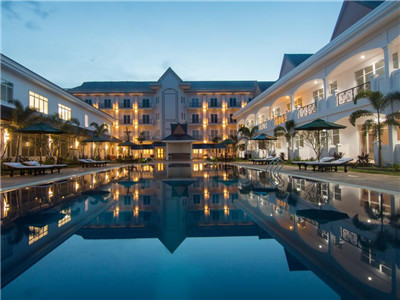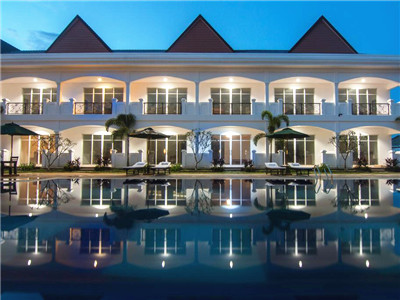 Why this Hotel:
A perfect place to visit and explore the real Cambodia without the crowds as the other cities
A few temples to see including Angkorian temples such as Sambor Prei Kuk
Only 20 kilometres from the town centre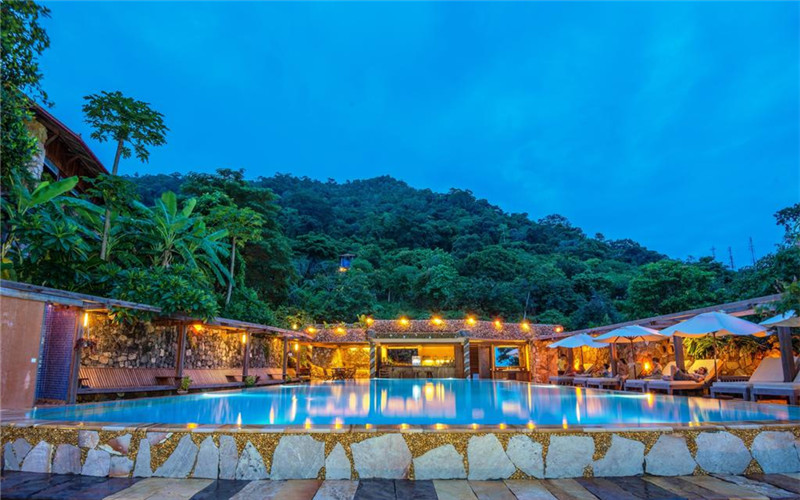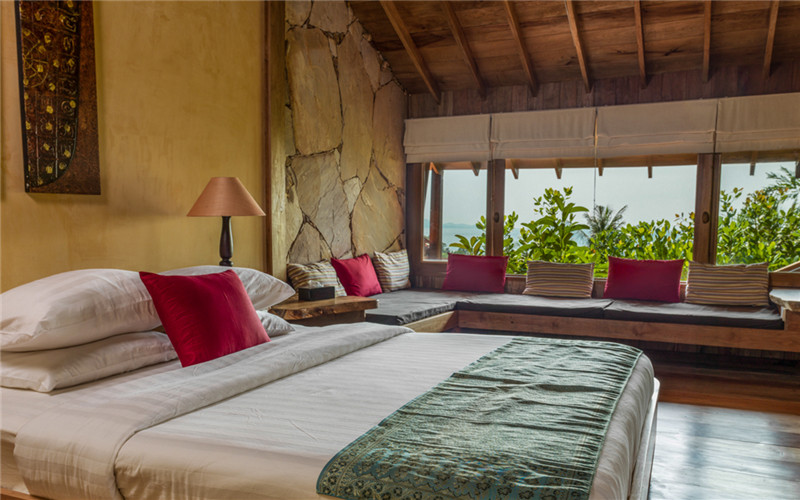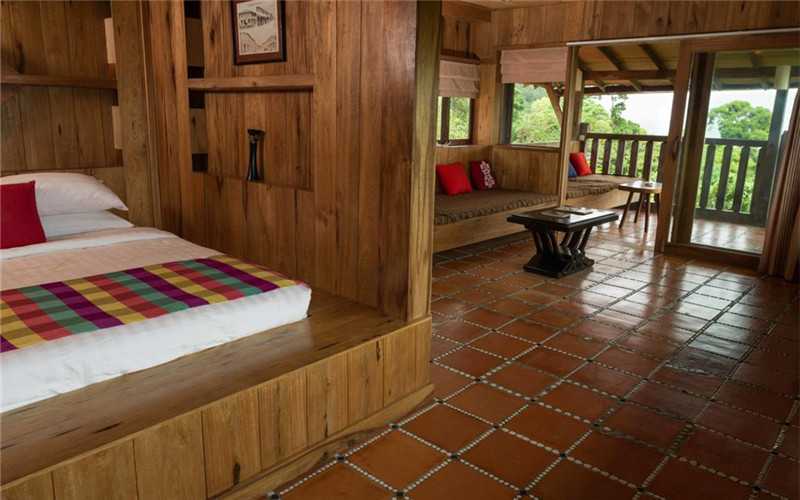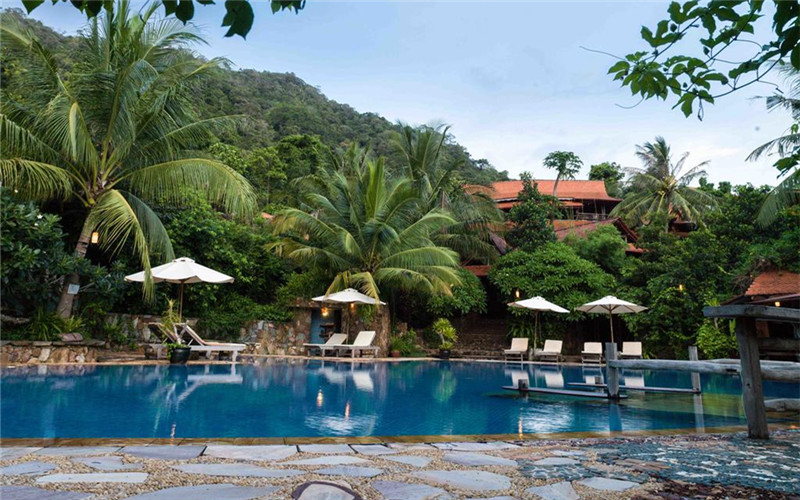 Why this Hotel:
11 minutes walk from the beach
Located within the gardens of Kep National Park
A hilltop resort overlooking the sea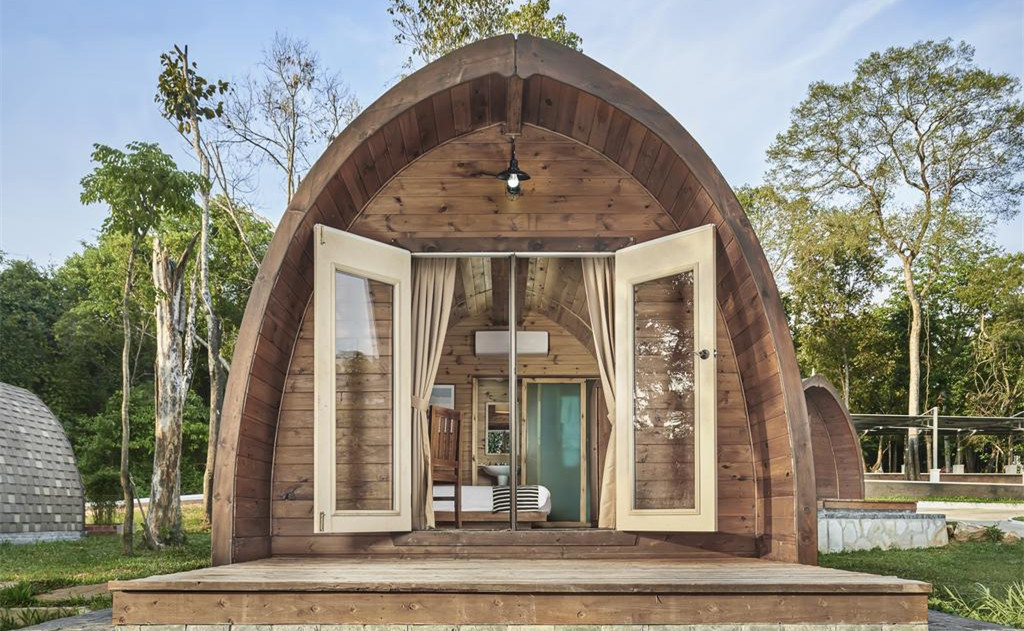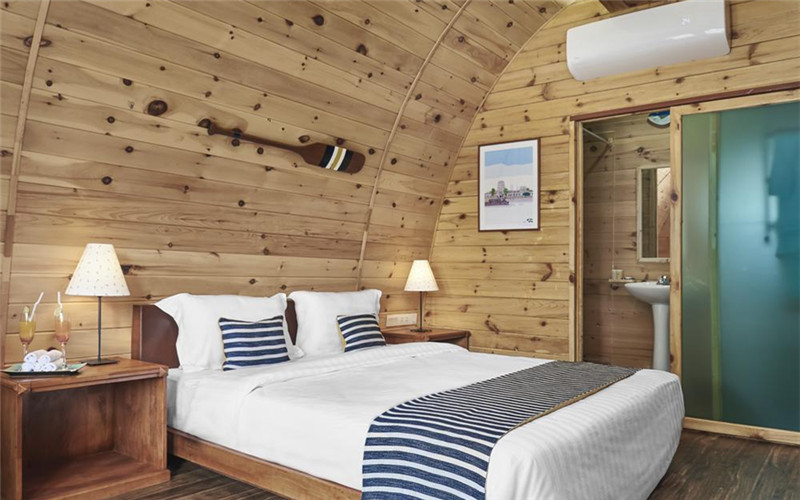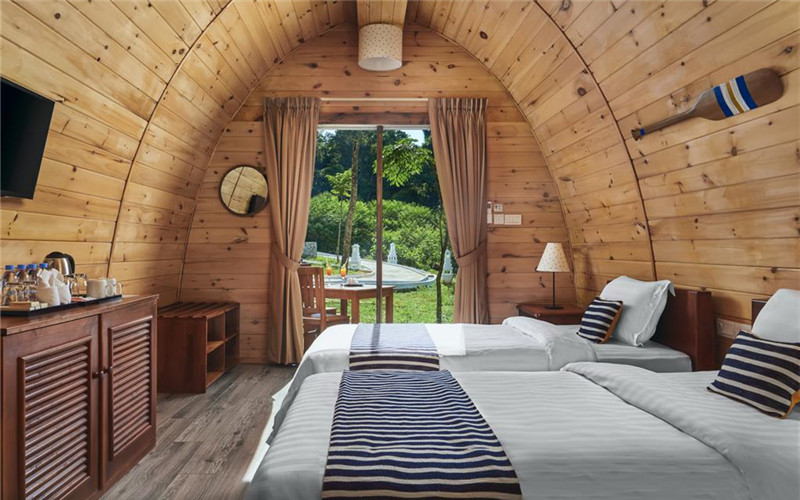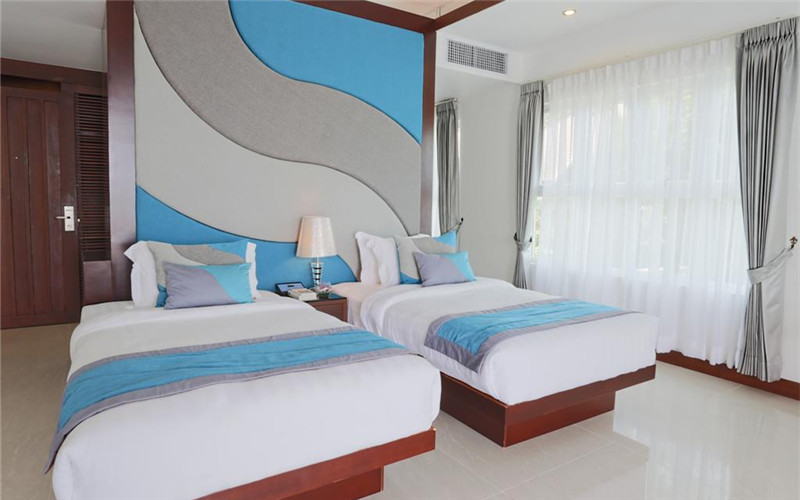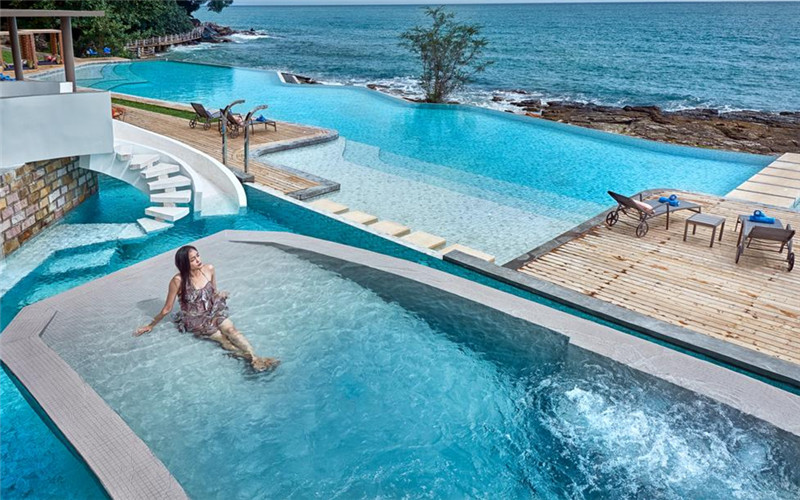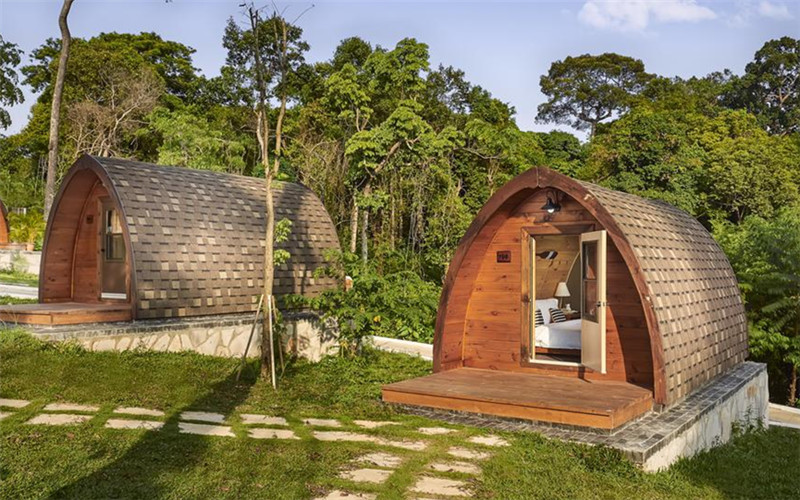 Independence Hotel Resort&Spa
Room Type:36 sqm Deluxe Room
Why this Hotel:
2 minutes walk from the private beach in Sihanoukville
Offers a peaceful retreat with its tropical gardens and sea-facing accommodation
36 sqm spacious deluxe room
What's included
Day1,2,10,15
The Plantation Urban Resort and Spa
Day5-7
Golden Temple Hotel
Day8
Preah Vihear Boutique Hotel
Day9
Glorious hotel & spa
Day11-12
Veranda Natural Resort
Day13-14
Independence Hotel Resort&Spa
Carefully selected accommodation with breakfast
Accommodation based on two people sharing (for each person not sharing a room, the single supplement will be added)
Well screened Hotels

Handpicked hotels with good service and spacious room.

Super nice location

Downtown location with convenient transportation and many good restaurants nearby.
All mentioned internal flights, trains, and cruises
Private & air-conditioned vehicle with ample space
Best-time flight

No early get up. No late arrival.

Better seats

Select seats for you as spacious as possible, such as exit row or bulkhead with more legroom.
All meals specified in the itinerary
Satisfying food

Your special request on food can always be satisfied, no matter it relates to religion or medical purpose!

Local specialities

Traditional local food is delicious and its specialities are worth searching out with our local guide!

Little snack

Wanna try authentic local snack? Please follow us!
Bottles of drinking water and cold towels per guest per day
24/7 helpline while you are travelling
All excursions specified in the itinerary
All entrance fees specified in the itinerary
Took part in the 14-day Cambodia Aventure with UME & every time someone asks if I enjoyed it, I respond saying that it was more than I expected. The whole 14-days was very organized and I feel that we got a good taste of different parts of Cambodia & saw the culture all around. I was very pleased with our guide, Ryan, who went above and beyond to not only make the 14 days enjoyable, but to get to know his passengers and help whenever needed. Based on this UME adventure and it being my first one, I would definitely consider doing another UME tour in the near future!
I went on the 14 Day Cambodia Adventure with UME in mid July. I didn't have any big expectations of Cambodia, but I had heard from friends that it is a good country to visit. The country and the tour outdid themselves. The country is filled with amazing people who are humble. polite, and happy to educate you on their history and culture. The tour itself was a good mixture of exploring and down time. We went to towns and cities I hadn't thought of researching or visiting when reading up on Cambodia, and I believe that it gave me a better understanding of its people and the culture. Our guide on the trip was Ryan, who did a great job of informing us on what to see in our down time and (more importantly) where to eat. He made an effort to get to know his passengers and include everyone to create a friendly and inviting atmosphere. He was approachable and would answer any questions we had as best as he could. I would highly recommend the tour and will be using UME again in the future.
Thanks to my amazing tour guide for making our Cambodian adventure so memorable, exciting and inspiring. A wonderful educational and adventure packed tour, with great people and great fun!
Trip was better than expected. Too many memories with Seb/daddy to list. His the life of every party, I look back at the memories and just smile. 10/10 tour guide, Seb made my Cambodia experience so good that I recommended the trip to friends who are undertaking it in December 16.
I did the tour of Cambodia and it was such an awesome trip. I didn't know what to expect going there but it's an amazing country and I would definitely go back. the bus about tour was well organized and included some cool activities. Our tour guide Seb was a top bloke and really added to the experience. He had heaps of knowledge on the country and gave good tips on where to eat and what to see!
Seb was awesome on the trip I did through Cambodia and Thailand. He was a great tour guide and made everything run smoothly but he was also a really good mate to hang out with on the trip. Would happily attend any tour he was running in the future.
My time with UME was absolutely wonderful! Not only did I get to meet great people but our guide was wonderful. Ryan Robson was our guide for this tour and he was a delight! He was extremely helpful, knowledgable, and caring. He was there for you whenever you needed him and he was full of fun and positive energy. The tour would not have been the same without him. It truly is a freestyle travel company. You get to choose what you want to do and you have the freedom to decide to do your own thing. I love traveling like this because it gives you the power to decide what works best for you. I really had an amazing time and would highly recommend this company to anyone!
Recently went on a Cambodian adventure tour had an amazing time and saw amazing places , my tour guide Ryan was an absolutely incredible person with an amazing personality hope to cross paths in the future as I have gained a life long friend , Ryan and I's bromance flourished throughout the trip
Once again exceeded expectations. Cannot rate Ryan our guide more highly!
I did a ume tour through Cambodia. The accommodations were STELLAR, and I can comfortably say that based on where I stayed in Asia when I wasn't with ume haha. The food was mostly pretty good except that I did get sick. I can't see that being ume's fault, and is probably either my own weak constitution or sanitary practices as a whole in Cambodia. We saw many amazing sites along the way, and for the most part, I feel everything was well planned. We had an exceptional tour guide who made sure the partiers got to party, the chillers got to chill, and when I had bad news from home, he had me smiling in minutes and made me feel better. AND checked up on me every day after. I could have been miserable because of the heat, food, and sad news, but instead had a fabulous trip. I accredit most of that to Ryan the guide and the excellent people on the trip. And maybe drinking the beer out of the snorkel :p
The tour was great! Our guide (Ryan Robson) was fantastic - he really made it an unforgettable experience. The highlights for me were the Battambang circus, the island cruise, Angkor Wat and my birthday party in Sihanoukville!
Great tour, had such an amazing time seeing the sights of Cambodia!
My partner and myself were on a ume tour of Cambodia in June/July of this year. The tour was very good and the tour guide was exceptional. No detail was left to chance and Ryan was the perfect tour leader. He was pleasant, knowledgeable, and easy going. Nothing was too much trouble. He had everything organised and got everyone getting along with good humour and a willing attitude. A very impressive young man. The tour was excellent, the accommodation, transport and food supplied was excellent value. We had a great bunch of people on tour and it was a real joy. We have many happy memories. I would not hesitate to recommend a ume tour hosted by Ryan Robson to anyone.
I did a tour through Cambodia and the tour was fantastic! It was a great way to connect and meet new people as well as explore unknown places. The tour was better than I expected in that we were really well looked after by our guide but we also had a lot of flexibility to do our own thing if we wanted.
I had a really amazing time with ume travel. The accommodation was better than I expected; and the restaurants suggested had amazing, yet affordable, local foods. There was a great deal of flexibility with regards to activities, though the organised tours were fantastic and I would highly recommend doing all of the optional extras. I met heaps of amazing people, everyone on tour was friendly and open to trying new things. It was a very diverse group of people in terms of nationalities, age, etc. Finally, the tour ran incredibly smoothly thanks to our awesome tour guide. I can't thank him enough for the trip.
Earlier this month my husband and I and our 7-year-old son took a 9-day trip to Cambodia. The planning process was easy and quick and we felt like our trip was set well in advance of our arrival. Arrangement with ume travel is convenient and fuss-free. Both guides were very knowledgeable. We got a lot of historical and cultural information in Genocide Museum and Killing Fields, yet were able to also get some personal details of everyday life of people in Kep sunset cruise. Great experience and full of fun.
We booked a 9-day Cambodia tour and also flight tickets with UME Travel. The whole tour was excellent! My husband and I enjoyed all parts of it. Sunsern, our guide, was very knowledgeable, excellent English speaker, very polite, with good humor and a big smile! He definitely made our trip very pleasant! Both restaurants we visited for lunch were exquisite! Best local food we ever had!
service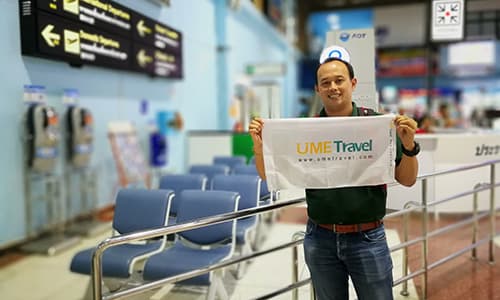 Professional Guides & Drivers
We offer professional private tour guides with over 10-year experience, well-performed vehicles less than 5-year service life and licensed drivers with 5-year practice. Each of our employees undergoes rigorous screening before they can join our network.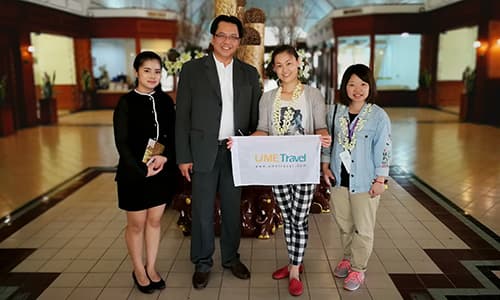 Well-selected Scenic spots and Hotel
All the hotels we advised have been inspected by our team and we spend time each year to top up our knowledge on the spot. Continuing Positive feedbacks on them from former customers because of their outstanding and unique characters.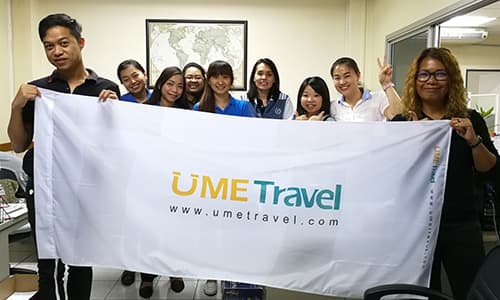 Local Available 7/24
You will have our local team's urgency contact number and we are available whenever and wherever. If you meet any problem or need any help, just make a phone call and everything will be settled down at a time.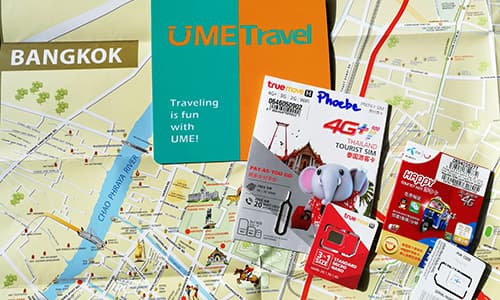 Warm Welcome Kits
We provide the welcome kits for each customer, you will receive the SIM card, city map, a bottle of drinking water and a cool towel per guest per day for FREE. Get all first-step information and useful tips in one profile and make your first tour simple and easy.