Things to Buy in Vietnam
Last Updated: January 09,2019
Souvenirs are one of those things that people like to bring back home from their vacations, they signify and symbolize memories of the places you have visited. Souvenirs could be anything, something you bought or picked up from the place you visited, like a rock on the beach, for instance. If you happen to find yourself in Vietnam during holiday season, the best way to remember it is by going to the local marketplaces near the tourist spots, you will be amazed to see beautiful hand crafted items, street food and even the local traditional apparel that are light on the pocket and good in quality. While browsing through the street bazaars in Vietnam, it is recommended to go through everything first and then carefully pick out gifts for friends and family, because every item is unique and every shop has a ton of variety to select from.
Interestingly, the souvenirs available in Vietnam serve as useful items, great to give as gifts. In case you are too overwhelmed by the variety of available, we'd recommend that you go through the list of best souvenirs there before you buy anything. 
Vietnamese hat - the symbol of traditional beauty
Not only is it stylish but also very functional, the traditional conical design has been in the markets since the eighteenth century and can be bought as souvenir or gifts for loved ones. These hats are famously known as nón lá, handmade with materials like palm leaves and bamboo, etc. They are great for providing protection from the scorching heat and heavy downpour of rain while traveling.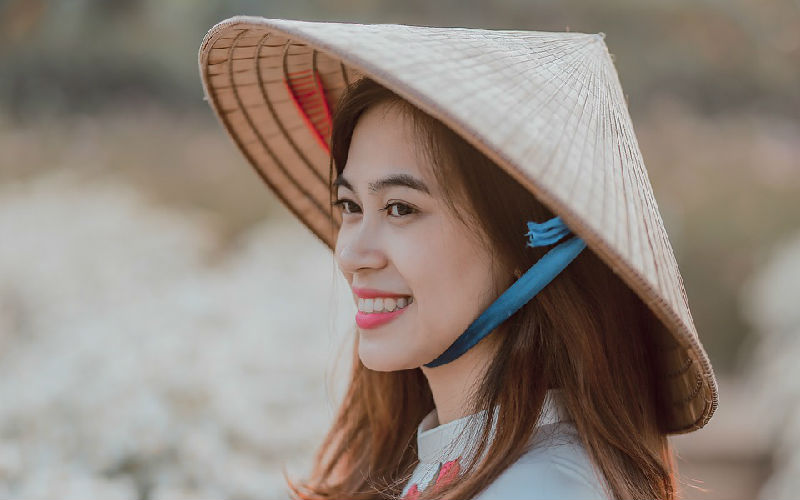 Picture: Vietnamese girl who wearing conical hat.
Traditional Vietnamese dress - Ao Dai
An interesting fact about Ao Dai (pronounciation ow yai), Vietnamese clothing is that it is ranked amongst the most beautiful traditional dresses in the world. As a representation of the Vietnamese culture, every local girl owns at least one Ao Doa. The Vietnamese traditional dress signifies beauty, grace and sophistication, so if you are planning on buying a souvenir, this just might be the best thing for you.
The Vietnamese traditional can easily be found in the local street markets near the tourist spots and even in various boutiques, so it can be ready to wear or you could get a custom tailored piece for yourself as well. In case of customized Ao Dai, Hoi An's tailoring services are the best so that you can get one made according to your body type. There is a huge variety of fabric from which you can select and get your personalized dress made and it will cost you around VND 700,000 to VND 1,500,000.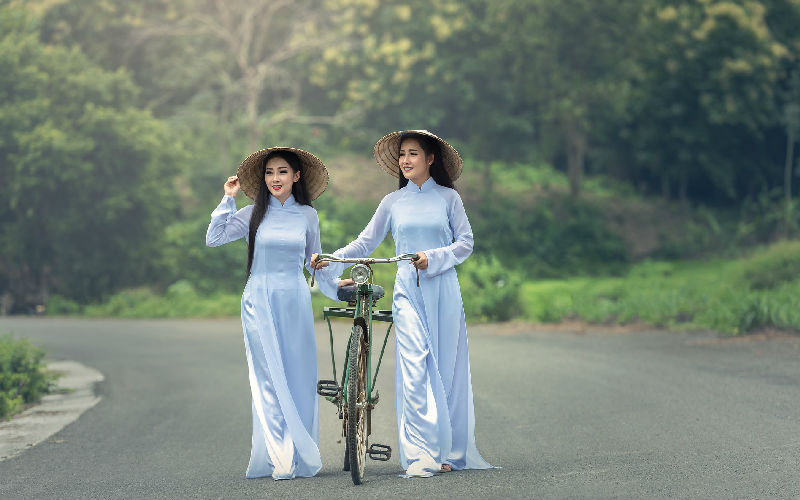 Picture: White Ao Dai
Guoc Moc
If you do not want to buy something as expensive as Ao Dai, you could look into the traditional footwear of Vietnam i.e. Guoc Moc, it has a lot of sentimental value and significance for locals. Since Vietnam's climate is humid and really hot, locals would walk around bare feet in rice paddies and for fishing purposes.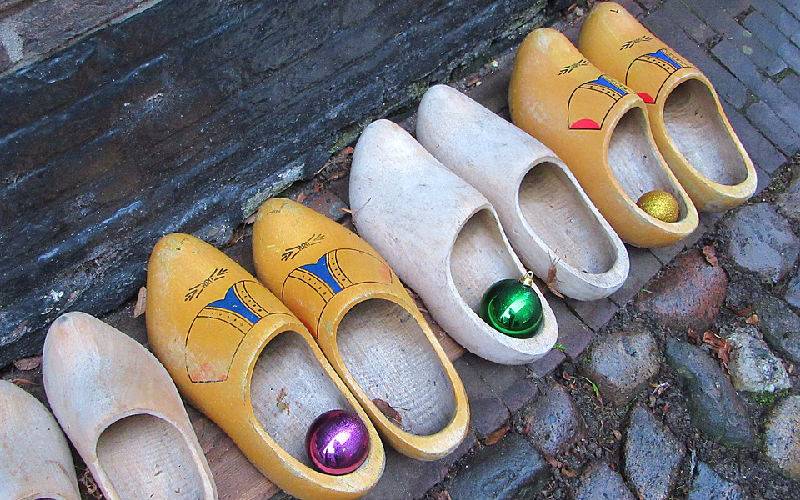 Picture: Traditional Vietnamese shoes.
Silk
The silk manufactured in Vietnam is done with manual looms and silkworms, the fabric is designed in various colors and patterns. In case you want to buy something made out of silk, you will find a ton of souvenir shops filled with dresses, accessories and fashion items made out of silk and the best part is that it won't blow a hole in your pocket. The most popular places that sell items made out of silk are An Silk Village and Van Phuc Village.
Vietnam Café
For coffee enthusiast, vacation in Vietnam is more of a jackpot because they can find fresh coffee beans around every corner of the city. The most popular local brand of coffee is of Trung Nguyen, they have a variety of beans and other coffee related products. If you aren't brand conscious, you will find fresh beans just about anywhere and everywhere. For those who only prefer top notch quality of coffee beans, there is a famous luxury brand by the name of cà phê Chon that you could try.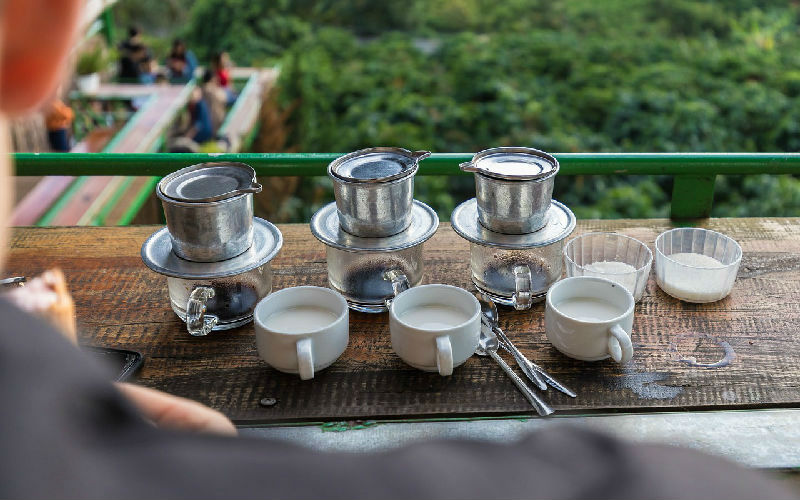 Picture: tasting coffee in Vietnam.
Pearl Jewelry 
Vietnam is also famous for the coastal Pearl Farms such as Ha Long Bay and Van Phong Bay. There you will find real pearls as well as jewelry made out of it. In Nha Trang, you will find a couple of showrooms selling pieces of pearl jewelry. There is other jewelry available as well, in case you aren't that into pearls.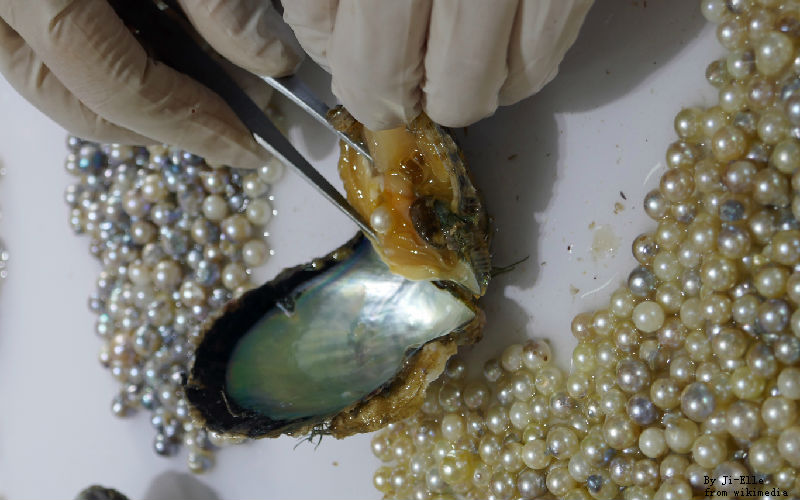 Picture: pearl industry in Halong Bay.
Hand Embroidered Items
A lot of people are of the opinion that they want handmade items as souvenirs only and in Vietnam hand embroidered items are a hot seller, especially in Hanoi. Embroidery on anything is very detailed, you can find beddings, napkins, table mats, lingerie sets and a lot of other items that have beautiful embroidery detailing. The popular stores for such items are Tan My Designs, Ngoc Van or Chi Vang store.
Lacquerware
If you are searching for unique items that you won't find anywhere else in the world, Lacquerware is your go to. It is a form of craft that is common in Far East Asian countries and can be seen on furniture, cutlery, and crockery. These items are sold in galleries in Hanoi. These items take a couple of months to make, which is why they are slightly on the expensive side but you will find some affordable priced items as well.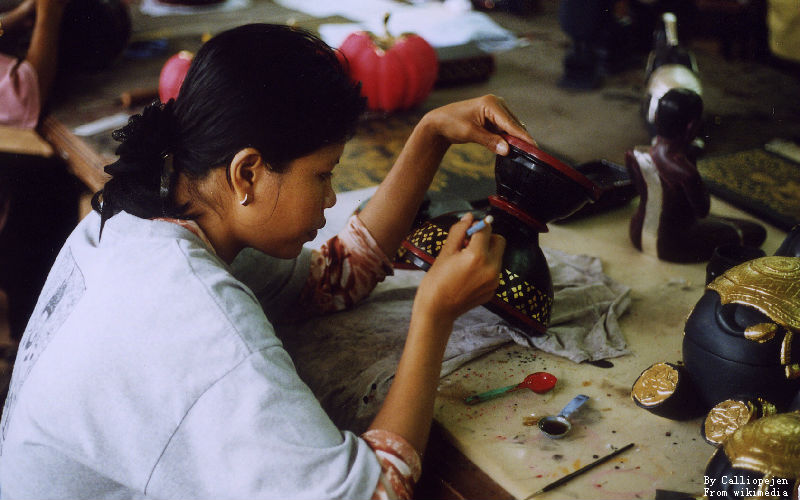 Picture: handmade process.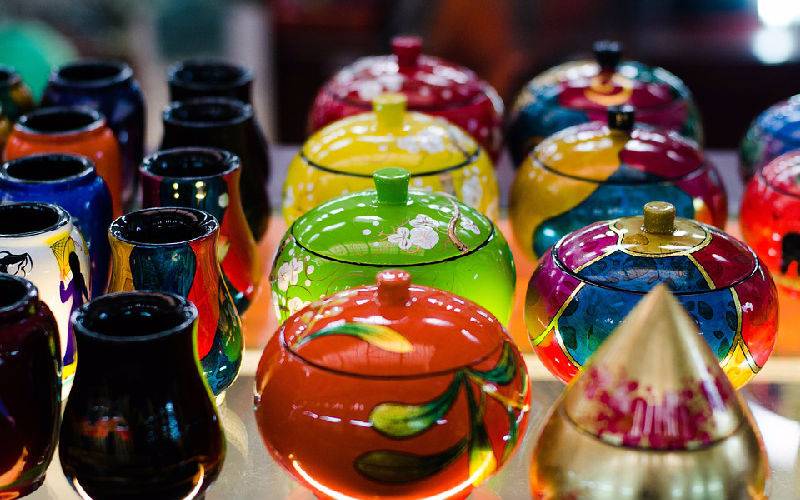 Picture: Lacquerware selling in mall.
Nuoc Cham Sauce
Nuoc Cham Sauce, a traditional Vietnamese condiment, is a great gift or souvenir for people who love food. It can be served with a variety of food dishes and comes in a variety of flavors. Amongst all variants of nuoc cham, the most famous one has to be nuoc mam pha. The tourist markets sell sealed bottles of these sauces practically at every food stalls.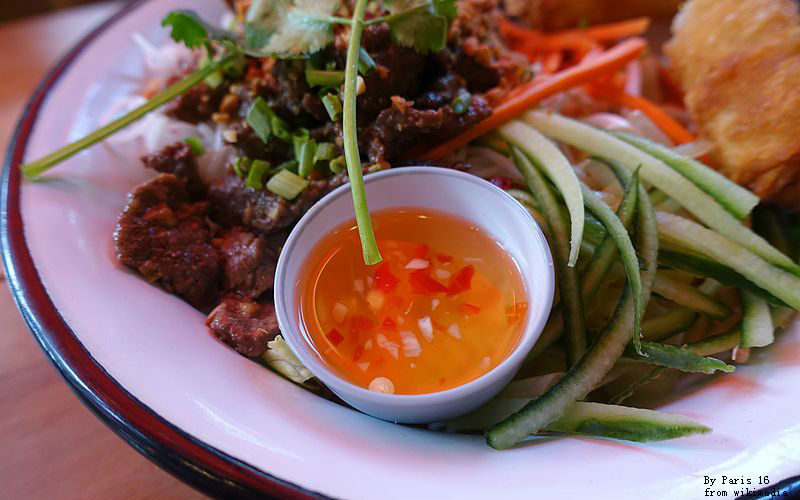 Picture: Nuoc Cham Sauce, which you can easily find on Vietnamese diet.
Snake Wine
A very intriguing drink you will find fairly commonly on the streets of Vietnam is the snake wine. Yes, it actually has venomous snakes infused in rice wine. It is by far, the most unique item you will find in all of Vietnam and most tourists tend to buy at least one jar of it, it usually costs around $25. The reason behind infusing snakes in wine is because according the locals it is believed that consuming snake wine will boost their sex drive and get rid of pain, however, these beliefs have not been scientifically proven as of yet.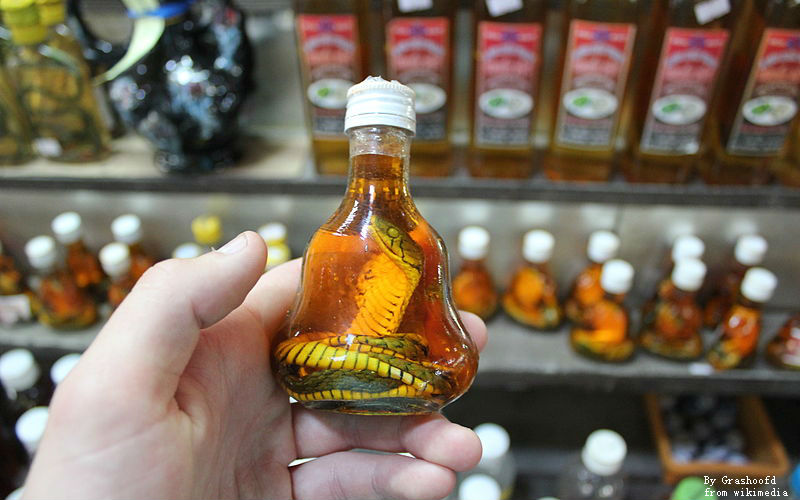 Picture: Snake wine (Rượu thuốc) in Vietnam.
You may also like
How to plan your first time travel to Vietnam
Top 10 places to visit in Vietnam