Best Thailand Tours: All Inclusive to Thailand
Top-rate Thailand Tour 2019/2020
We are sure there is must one you like. Have a look and find it! All the tours here are flexible to make ammendment according to your interestes. Fill in the form and contact us! We will send a perfect proposal to you.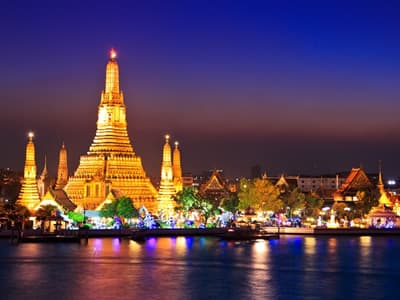 Culture & Nature
14 days | From $ 2490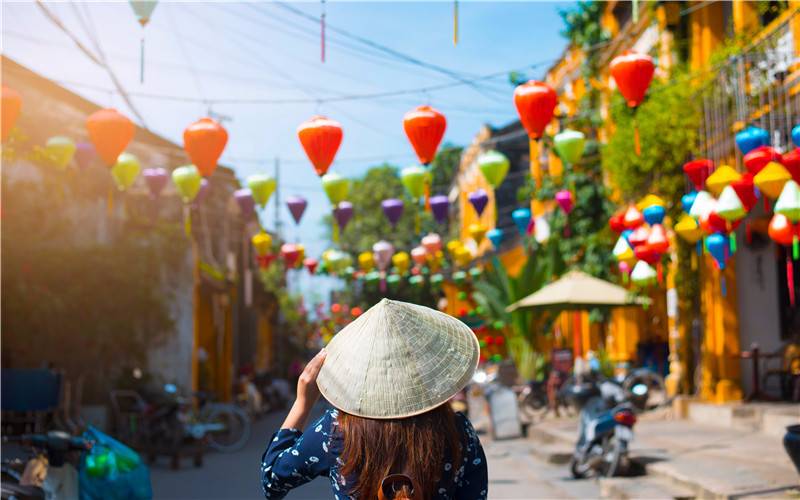 Culture & Scenery
16 days | From $ 2999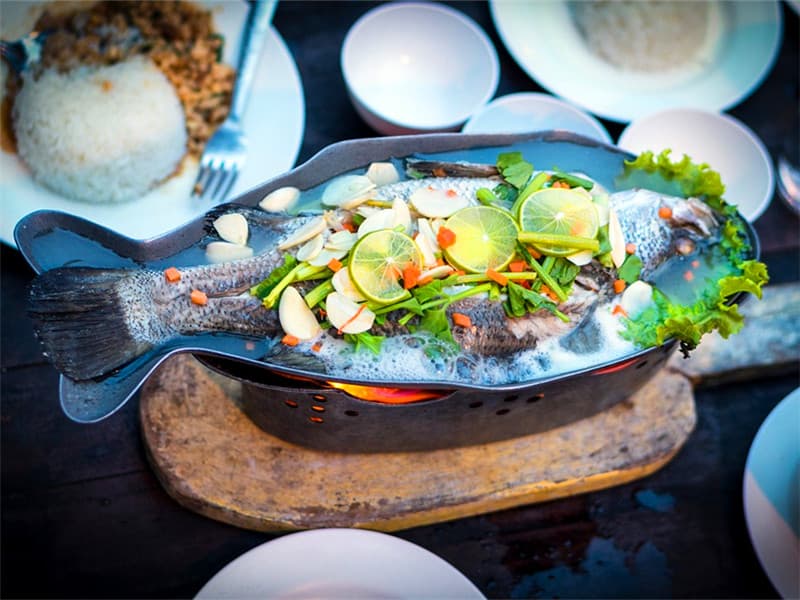 Culture & Food
8 days | From $ 1559
Updated Thailand Travel Guides 2019-2020
These fresh guides show you how to arrange your first visit in Thailand in 2019/2020, what to do, when to go, and where to stay.

Thailand Trip Highlights

Thailand is shaped like the elephant's head. The head of the elephant, the central part, is notable for culture and history while"the trunk" is for beaches and nightlife lover. It is home to distinct cultures and scenic views. You would know the local traditions, flavors, and customs, by exploring highlights such as:
Big Ears - Chiang Mai and Chiang Rai
Key Words: Lush Green Countryside, Pristine Rainforests and Peaceful Villages
Chiang Mai is home to remote mountains and jungles. Millions of Thai people come every year to escape from the hot weather and enjoy the cool air there. You will see the tall waterfalls and mountains differed from any part of Thailand.
The Head of Elephant - Bangkok and Ayutthaya

Key Words: UNESCO World Heritage Centre, Thai Culture and History
Bangkok and Ayutthaya provide a magic view of ancient culture and modern life, which intermingle together without losing their separate identities. Glittering temples, towering skyscrapers and colourful nightlife and oh! the food!
Key Words: Beach-bumming, Water Sports, Nightlife, Coastline Resort
Phuket is the heaven of water and beach lovers. Its white-sand beaches, long coastline and jungle-topped islands offer a varied menu of water activities. Never fall to satisfy your expection!
We suggest these six places to you based on our professional experiences, and great feedbacks from our customers! Create your custom tour with UME Travel and you will visit those highlights at your pace!
Things to Do in Thailand
It's the time for even more creative Thailand tours. There are more attractions, more high-end hotel options, and more relaxing cruise options than ever. Below our travel specialists provide some must-sees to help you plan your Thailand trip in 2019-2020.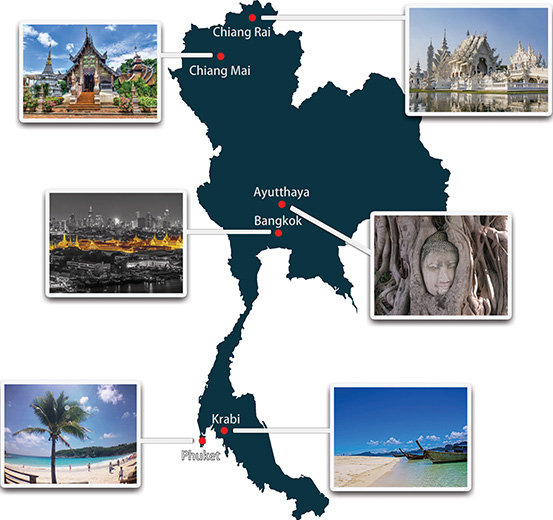 Explore Exotic Culture - Golden palaces, floating markets
Bangkok is a city of contrasts with action at every turn; marvel at the gleaming temples, catch a tuk tuk along the bustling Chinatown or take a long tail boat through floating markets. Food is another Bangkok highlight, from local dishes served at humble street stalls to haute cuisine at romantic rooftop restaurants.
Stroll around the UNESCO World Heritage Site - History Park in Ayuttaya
Apart from touring Ayutthaya's history and temples, your visit can be filled with something more recent in terms of the cultural contexts such as Krirk Yoonpan's Million Toys Museum, Ayutthaya Boat Museum or the Bang Sai Royal Folk Art and Crafts Center.
Exploring the famous Night Bazaars - Spend Your Night in Chiang Mai
Once you've exhausted the art of the cheerful haggle, however, there's plenty more to explore. The National Museum and Botanic Garden are great places to soak up some local culture and to breathe in the delicate fragrance of Thai orchids. In the city's center, the remains of ancient walls embrace over 30 temples. Limber travelers can climb 300 stairs to Wat Phrathat Doi Suthep, an ornate Buddhist temple in the hills.
Adventure in A Northern Highland - Outstanding Natural Beauty
The city is gradually developing its tourist sector, beginning with its own Night Bazaar, Saturday Walking Street and Jazz Festival. The riverside remains mostly undeveloped, albeit with a few luxury hotels along the waterfront. To fully appreciate the beauty of the Mae Kok, it is best to hire a long-tail boat and take in the scenery along the two riverbanks. At the end of the day, Chiang Rai City is all about chilling out and taking it in slowly, savouring each moment as it comes.
Spread Your Body on Phuket's Beaches - Asia's Most Popular Beach Destination
Whether it's world-class diving in the Andaman Sea, golf at international-standard championship courses or exciting eco-adventures in tropical forests, Phuket is a place to extend your horizons. Take an exhilarating speedboat trip to the surrounding islands, or enjoy a serene cruise around mystical Phang Nga Bay.
Fantasy limestone karsts and the mangroves - Adventure Tour in Krabi
The southern Thailand town of Krabi serves as base camp for exploring the province of the same name, a lush region of jungles, limestone cliffs and idyllic isles floating just offshore in the Andaman Sea. Buddhist shrines still used by local monks are tucked into the chambers of the town's top attraction, Tiger Cave. The riverside pier links travelers with ferries and longboats to the best scuba diving, rock climbing and white sand beaches on the coast.
Travelers Also Interested in
Top viewed itineraries by 54,000+ travelers like you. Explore the most popular destinations, best tour packages and top-rated activities now !