6

Super Experiences!

Our genuine experts explored the destinations time and again and finally worked out the itinerary taking you to experience the highlights in various ways that others might miss.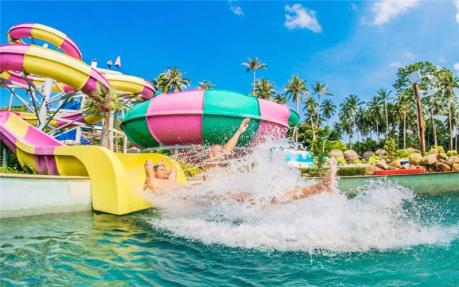 This park is a water oasis for your entire family, and there are as many as a dozen water slides, plenty of other rides and pools to keep the children busy.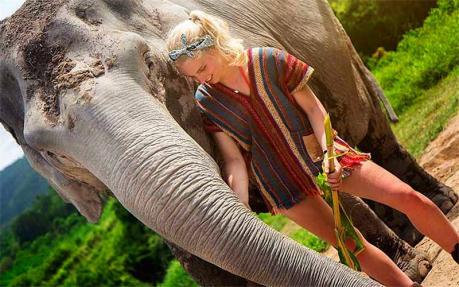 You will get a complimentary local Karen cloth while visiting our carefully picked elephant sanctuary. Just enjoy your time play with the elephants and don't worry about getting wet!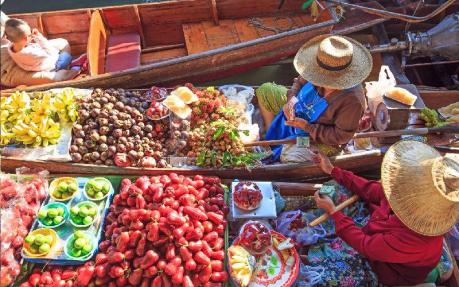 Take a traditional long-tail boat to get the real sense of floating village then start your in-depth exploration to bargain in the 100+ years floating market by paddle boat.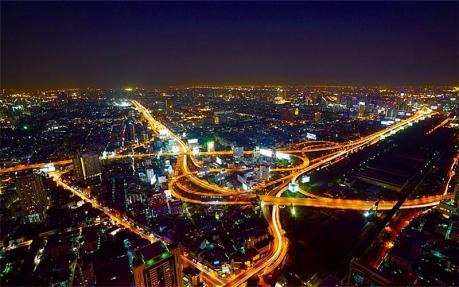 City center hotels are carefully picked for you to ensure your convenience with your family, while a seafront resort will also offer you a wonderful relaxing time!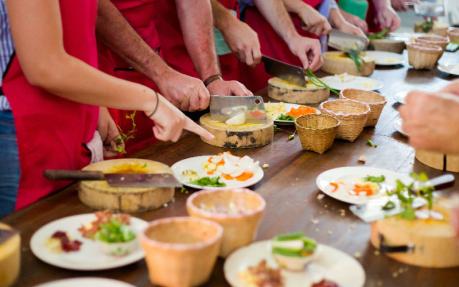 Learn how to cook delicious Thai food to surprise your family and friends at home as a gourmet souvenir from Thailand. A real hands-on experience...you will be amazed at what you can cook!!!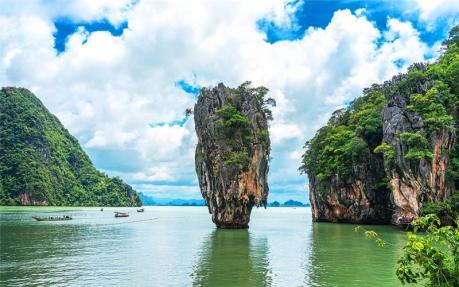 James Bond Island named from the movie'The Man With The Golden Gun'. This less-crowded island with sea canoeing activity will offer you a much more comfortable experience.
Itinerary Details
The following itinerary is for your inspiration. Our experts will customize your own tour according to your interests, schedules, hotel tastes and budget. All can be tailor-made!
You Can
Extend/cut down length
Adjust activities to your interests
Change a hotel
Everything you want
Accommodation
3 Nights in Bangkok
4 Nights in Phuket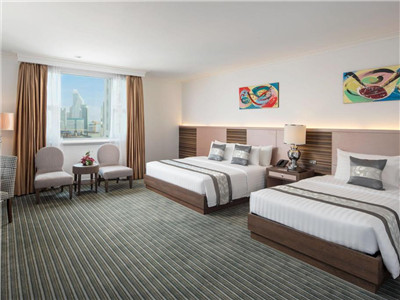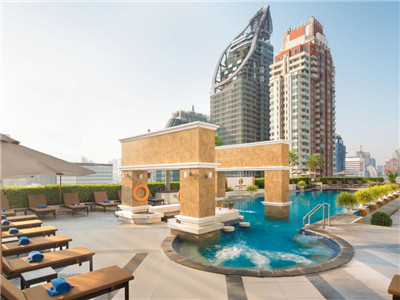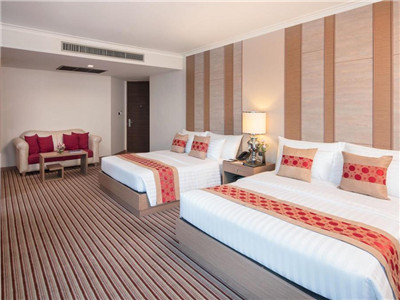 The Berkeley Hotel Pratunam - SHA Plus Certified
Why this Hotel:
Located right in Bangkok's most vibrant and famous shopping area
Easy access from major roads, Airport Rail Link and BTS Sky Train
Multiple choice of Family Room for family selection
40 sqm-52 sqm spacious family room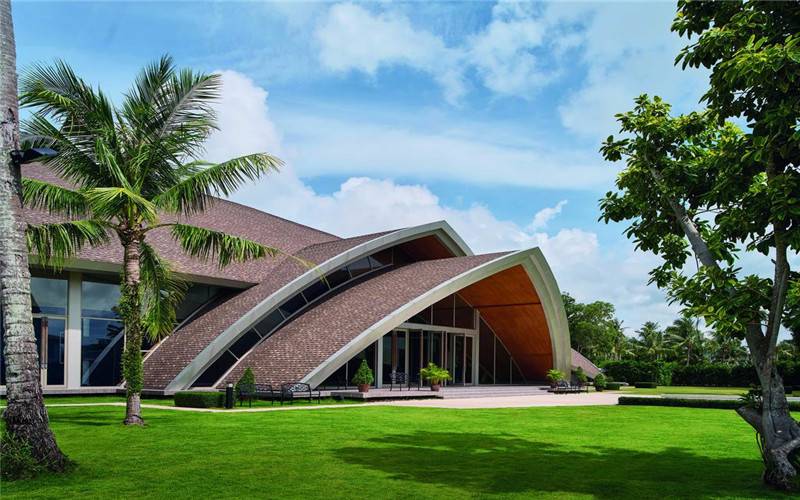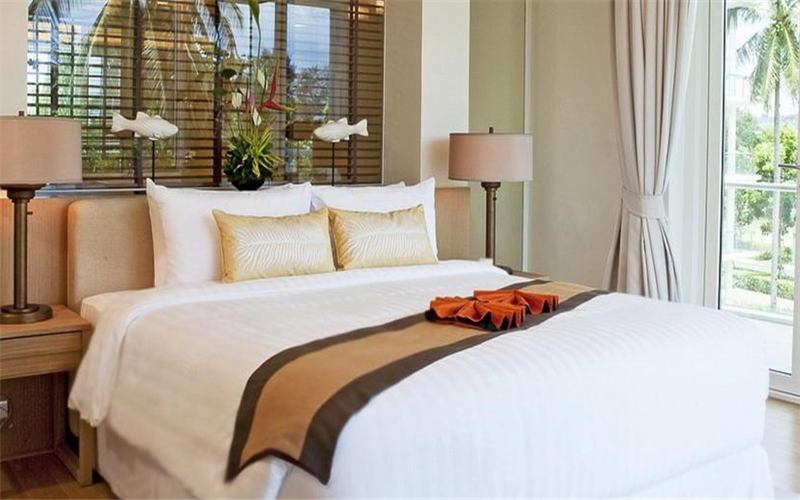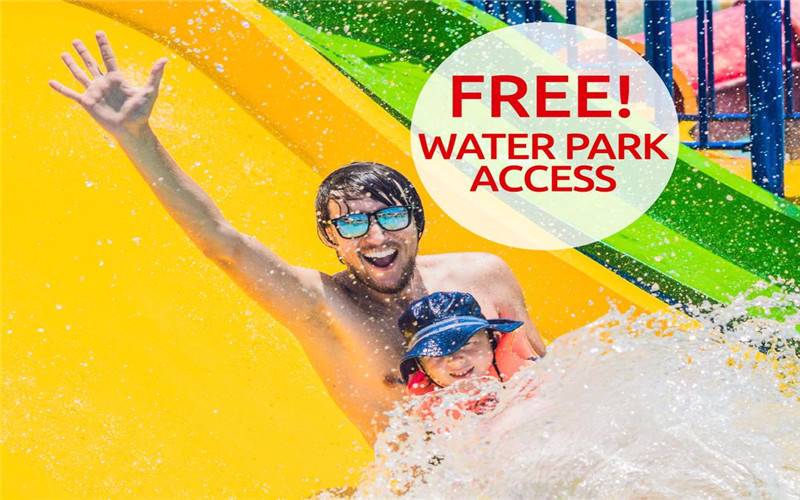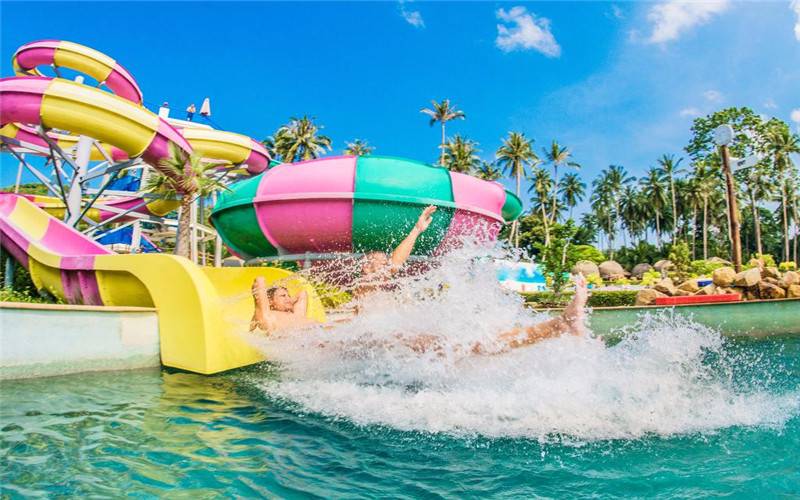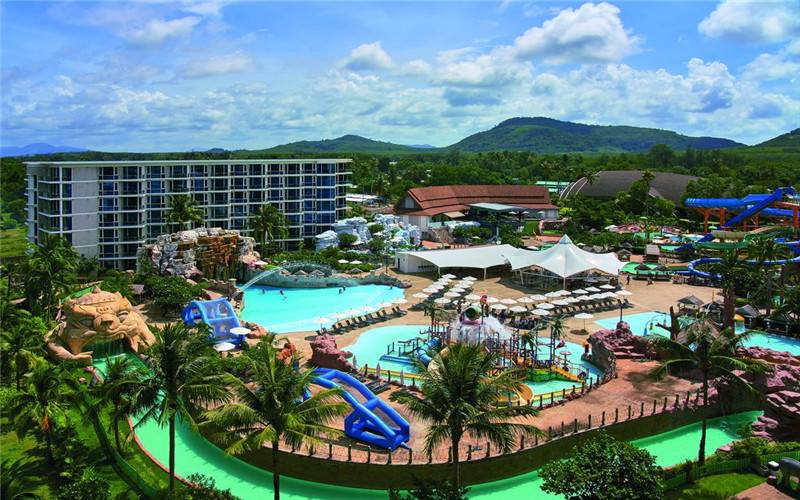 Splash Beach Resort - SHA Plus Certified
Room Type:Deluxe Room without Balcony
What's included
Day1-3
The Berkeley Hotel Pratunam - SHA Plus Certified
Day4-7
Splash Beach Resort - SHA Plus Certified
Carefully selected accommodation with breakfast
Accommodation based on two people sharing (for each person not sharing a room, the single supplement will be added)
Well screened Hotels

Handpicked hotels with good service and spacious room.

Super nice location

Downtown location with convenient transportation and many good restaurants nearby.
All mentioned internal flights, trains, and cruises
Private & air-conditioned vehicle with ample space
Best-time flight

No early get up. No late arrival.

Better seats

Select seats for you as spacious as possible, such as exit row or bulkhead with more legroom.
All meals specified in the itinerary
Satisfying food

Your special request on food can always be satisfied, no matter it relates to religion or medical purpose!

Local specialities

Traditional local food is delicious and its specialities are worth searching out with our local guide!

Little snack

Wanna try authentic local snack? Please follow us!
Bottles of drinking water and cold towels per guest per day
City map & SIM card (unlimited internet)
24/7 helpline while you are travelling
All excursions specified in the itinerary
All entrance fees specified in the itinerary
Had a great time in Thailand! It satisfied all my fantasies about beach and sunshine. Our tour guide was so sweet! Highly recommend this tour, you won't regret it.
My family had a great time in Thailand! This 7 days tour is really perfect for family fun time. The food was superb and entertainment fabulous!
My wife and I just returned from this tour. Every segment of this trip was outstanding. We were initially a little worried since everything was done online and the one phone conversation with an agent during the booking process was not very helpful. However, everything went as planned. We didn't have to think about anything, just show up in the lobby of the hotel bringing what tour guide told us we would need, and off we went!
We had a the most wonderful time on this trip. Highly recommended. Our local guide made everything so much fun. With all the organisation done for you, you can just sit back and enjoy the ride! Can't wait to book our next trip
It was a fantastic trip for families with a sense of adventure. The country and people are beautiful and we really enjoyed the company of the fun people.
It was a amazing experience with this group , every day new things and all are beautiful people, you can feel as you are with your friends. My guide is excellent and very fanny. I enjoyed this tour.
A fantastic adventure. Our guide was amazing and the other families on the trip were wonderful. Thailand is spectacular and we really got to see the best of it in a limited timeframe with no hassles. Would thoroughly recommend Family tours
We had our family 8yr, 15yr, 26 yr and 58 yr. Our travel advisor Carrie was great, from making sure we had picked up in the airport to details every day. We really enjoyed our tour with UME travel. The pace was nice, we enjoyed the temples and sites.
We were recommended UME Travel by some friends that have used their service before. We contacted Phoebe and asked for advice on which trip which best suit our family as we had a mix of old people and small children. She answered many questions until we were sure we had the right trip! It was an amazing tour and I well worth the extra penny, yes we could've gotten it cheaper but I doubt we'd of had the same experience.
Incredible tour that our family will never forget! Thanks you UME and thank you my travel advisor Diana!
We have used their big van service to transport our large family, a lot of luggage and 2 kids in car seats! Driver was timely. We have been very satisfied with on-time pick up and drop off and having 2 safe rides for our kids! Thanks. Haven't toured with UME Travel, but wanted to recommend them for responsiveness and details provided.
Our family enjoyed a fantastic tour with UME Travel, our travel advisor Carrie was lovely and nothing was too much trouble. She had an efficient plan in terms of the order of sites I wanted to visit, private transfer and very local lunch spots, so I didn't have to worry about logisitics. 
UME blew away my expectations. I just got back from our family trip to Thailand which was seamless and trouble free. Each hotel we stayed was better than the next and each excursion was great. We will use them again for our next family trip to China!
Our family's first time in Thailand, UME Travel arranged an amazing itinerary for us. The guides and drivers we had were superb.
Carrie did a great job in planning and executing our family's trip around Thailand. we have one young girl and one naughty boy and we wanted to balance the sightseeing and activities so nobody got bored. Carrie was able to identify things to do in all places to meet our goal. The local guides were all knowledgeable and flexible for changes we made along the way. We'd plan another trip again with UEM Travel for sure.
Within a very short time, Dan had turned our rough idea into a fantastic itinerary including little extra requirements which I was sure will make a perfect holiday.
We were very privileged to have Diana as our travel advisor on our 9 day family tour in Thailand (pretty certain that we couldn't have been any luckier). Not only were they were very professional, but they were also knowledgeable and very fast to reply our questions. Good balance of culture/ party/ relax and well paced. I really enjoyed the itinerary, because although we had something to do every day, it was never so busy that we felt overwhelmed and exhausted by the end of the day. Both my 10-year old child and my husband liked it very much. Thanks UME Travel, see you again next year!
our first journey to Asia! Loved the whole tour so much! I feel like I got to experience so much more than we would have if we started our time in Thailand alone. I also like the fact that the tour is very environment conscious and protect local commerce. The inclusion of the balenese culture and cuisine was a real plus. Everything (food, activities, surroundings) was what we dreamed of and more. Our tour guide Linda was so so helpful, went out her way and above and beyond to make things easier and as enjoyable as possible for us! Thank you UME Travel for kicking over our bucket list and making the world seem so much more accessible, real (and safe) than we could have ever imagined. BYE!
It was so much fun! Couldn't have asked for a better tour!
I was very nervous about travelling to Asia for the first time but I've had the most amazing time with the best guides! Everything was organised so well and I've enjoyed every minute of it. I would honestly recommend it to anyone.
Absolutely loved this family tour. This has topped even my high expectations. The activities were great fun, the tour guides (Josh, Paige and India) were excellent and made the experience even more entertaining. it's SUCH great value for money. 
Absolutely loved this holiday.
Without UME Travel, I would not of had the same experience going to Thailand. I don't think I would've booked all the stuff to be able to do things on my own, and it was great to have a leisure time with my families in Thailand.
The tour itself has been amazing, and I'd recommend this tour a thousand times over due to the incredible guides!
An exceptional action packed trip. Josh did extremely well. We can do some activities early morning or later in the day to get out of the heat. Such an unreal trip! THANK YOU!
Josh was amazing. He give us itinerary and what we need it for each day well in advance. Josh was also a person as photographer. He is really good in taking photos. Josh was fun to be around and very helpful.
The itinerary was great. We were able to choose the tour and customize our itinerary.
I felt we had the most fun we could have. Laura and Caroline were absolutely fantastic. I absolutely loved everything about this trip.
Really enjoyed the cooking class and swimming with elephant was amazing. The food and snacks were great. Linda was very amazing and hotel in Phuket was very comfortable. The tour was great value for money .
The tour has been amazing! Everything ran so smoothly and was organized so well.
Can't thank them both enough for everything, the tour wouldn't have been the same!
The hotels on this tour were amazing, much better than I thought they would be.
This has been the most amazing experience, everything was well planned for our family, we didn't have to stress about anything.
We did not have to worry about anything! It was all done for us. I would highly recommend UME Travel to all of my friends and family. This was definitely a holiday to remember!
Overall the tour was a 10/10 experience. The guides were great and wicked fun. I liked how we got to see a little bit of everything. Will definitely book other tours with UME.
Well organized tour with lots of activities but also some free time to enjoy.
From the start, so much info was available on the website and every question was answered. The trip itself was so well organised, everything went without a hitch. Perfect balance of activities and doing stuff, and having chill time to yourself. I appreciate the tour having a mixture of culture, party, active and relaxation built into it. A great trip for our family! Thanks for the memories! x
Overall I really enjoyed this trip from start to finish. The itinerary was great. 
The tour guide was so lovely and made everything stress free. Would highly recommend!
The whole experience was great!
service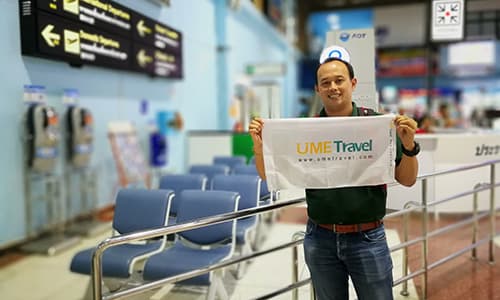 Professional Guides & Drivers
We offer professional private tour guides with over 10-year experience, well-performed vehicles less than 5-year service life and licensed drivers with 5-year practice. Each of our employees undergoes rigorous screening before they can join our network.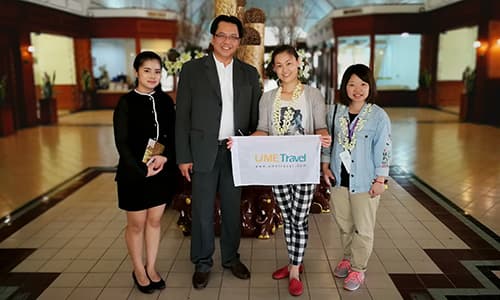 Well-selected Scenic spots and Hotel
All the hotels we advised have been inspected by our team and we spend time each year to top up our knowledge on the spot. Continuing Positive feedbacks on them from former customers because of their outstanding and unique characters.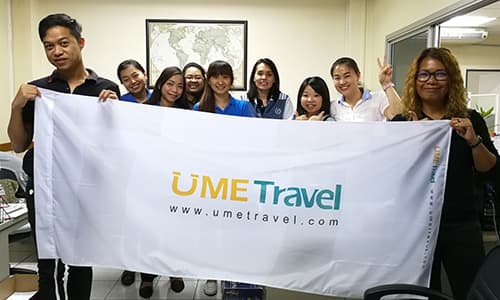 Local Available 7/24
You will have our local team's urgency contact number and we are available whenever and wherever. If you meet any problem or need any help, just make a phone call and everything will be settled down at a time.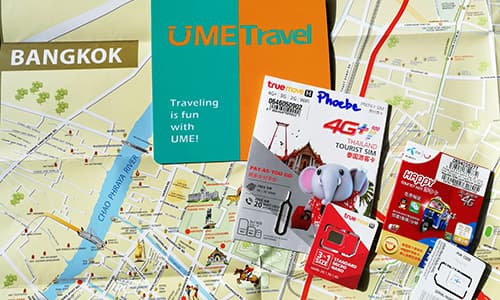 Warm Welcome Kits
We provide the welcome kits for each customer, you will receive the SIM card, city map, a bottle of drinking water and a cool towel per guest per day for FREE. Get all first-step information and useful tips in one profile and make your first tour simple and easy.