Pingyao Ancient Town
Last Updated: January 09,2019
Pingyao is a small, well-preserved, 'ancient city', famed for centuries-old architecture and China's first bank. Recommended for photography and history lovers, it's between Beijing and Xi'an, in north China.
It is an outstanding Han Chinese city of the Ming and Qing dynasties that has retained its historic features to an exceptional degree. Pingyao Ancient City Wall, Shuanglin Temple, and Zhenguo Temple are National Protected Relics and World Heritage.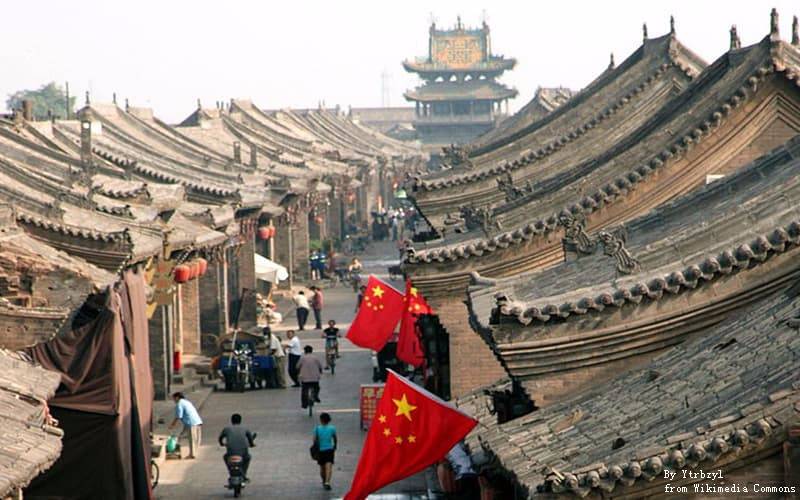 Pingyao History
Pingyao is the birthplace of the Jin merchants (merchants of Shanxi Province) and the earliest bank, serving as the financial center of Shanxi province in the Ming (1368–1644) and Qing (1644–1911) dynasties.
For its sound preservation of the urban landscape in China's Ming and Qing dynasties, Pingyao was added to the UNESCO's World Heritage List on December 31st, 1997.
Pingyao is well-known in the China travel industry. Although it is no longer prosperous through trade, the history and the cultural relics make the city a first class tourist destination in China.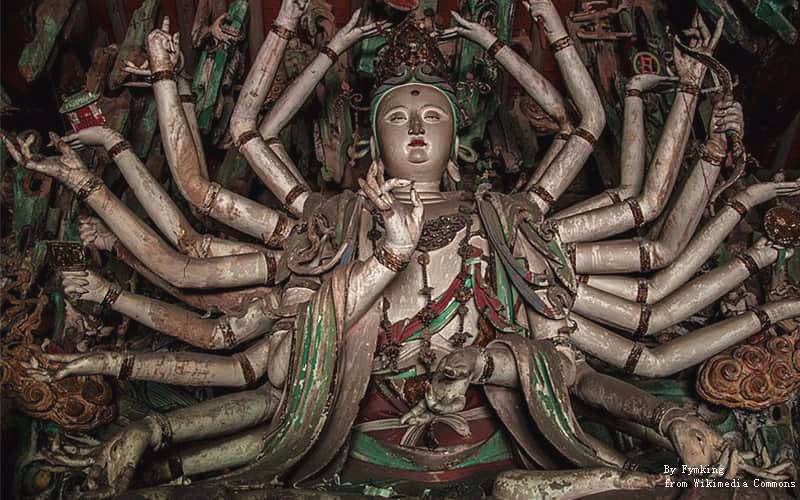 Picture: Buhhdist images in Shuanglin Temple
Must-Sees in Pingyao for First Time
Pingyao city is one of the most famous historic and cultural cities of China. It is noted for its concentration of China's famous historic temples, buildings, shops, banks and so on.
Below are the popular attractions of Pingyao:
Rishengchang Bank — China's first bank

The Ancient City Wall —one of China's best-preserved city walls

Qiao Family Compound —an excellent Qing merchant mansion

Mian Mountain — Where Tomb Sweeping Festival began

Picture: Qiao Family Compound

Delicious Eating in Pingyao
A branch of Shanxi cuisine, the local diet in Pingyao features wheaten foods, like noodles and buns. The best places to have a taste of the local food lie along Mingqing Street inside the ancient town.
Pingyao Wantuo (Noodles)
Pingyao wantuo are one of the most popular traditional snacks, with a history of about 100 years.
Wheat and buckwheat are measured out and made into noodles. Then oil, salt, chopped green onion, and other condiments are added. The paste is dished into small bowls, which are put into bamboo steamers. After steaming, they are left to cool down.
Local people have two ways to enjoy the steamed noodles: cold noodles mixed with vinegar, garlic, sesame, aniseed water, hot pepper, and other ingredients; or hot fried noodles with bean sprouts.
Pingyao Beef Jerky
Pingyao beef jerky dates back to the Han Dynasty (206 BC – 220 AD) and became popular in the Ming Dynasty.
As an important part of Shanxi's dietary culture, Pingyao beef jerky differs from soy-seasoned beef elsewhere, as old cattle are used as the raw material — the older the cattle, the more delicious the Pingyao beef jerky tastes, and the longer it can be preserved.
Pingyao jellied bean curd
Jellied bean curd is a kind of tofu mixed with a salty sauce. The sauce is made of noodles, soy, starch, and various spices.
Pingyao Weather
Best Time to Visit Pingyao Ancient City
Pingyao's climate is temperate continental with hot summers and cold winters. Average highs are 29°C (84°F) in July and 2°C (35°F) in January. The middle seasons offer the most comfortable weather, summer has the freshest air, and winter offers lowest prices.
Summer is often hot with a moderate 100mm (4 inches) of rain falling in each of the wettest months, July and August. Most of Pingyao's rain falls in summer, making the other months dry.
In mid-winter, a freezing wind blows from the north with night temperatures around-10°C(14°F). The temperature varies greatly between day and night and the air quality is poor in winter, though not as bad as larger cities in northern China.
How to Get to Pingyao
Pingyao can be reached from Beijing by high-speed train in 4 hours and from Taiyuan by train in 40 minutes. Taiyuan has an airport; Pingyao does not. We offer a train ticket service to help you find train times and obtain tickets when traveling in China.
Explore Ancient Pingyao with UME Travel
Planning a trip to China? Our travel consultant is happy to give you advice and guidance when planning your trip. If you are interested in your visit to Pingyao Ancient Town, please contact us. We will also give you an overrall itinerary to the other destinations in the whole China. Worry-free and all-inclusive. You can add whatever you want to go or experience in your tour. Take a look at our most popular custom China tour: