4

Super Experiences!

Our genuine experts explored the destinations time and again and finally worked out the itinerary taking you to experience the highlights in various ways that others might miss.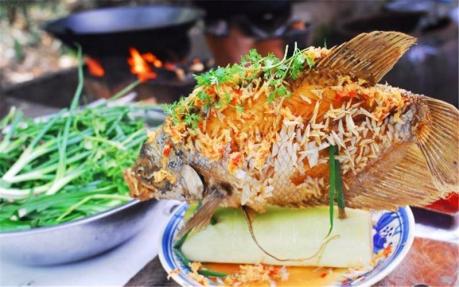 Cruising on the Mekong river, visit local family and have a homemade lunch!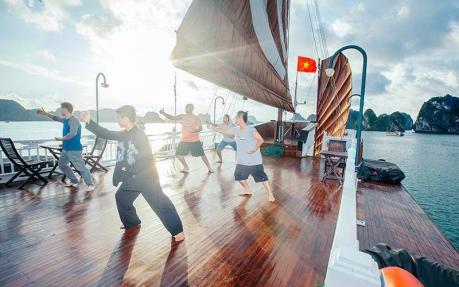 Learn Tai chi or watch a romantic Halong Bay sunrise from the deck of a traditional junk.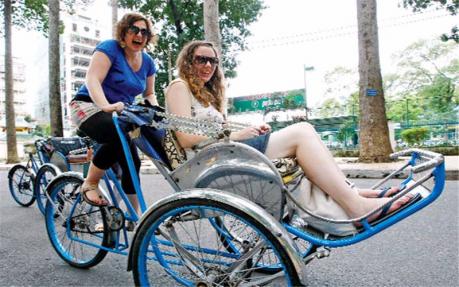 The rickshaw ride will give you the liberty to capture the beauty of Hanoi in your cameras and you can also breathe the culture.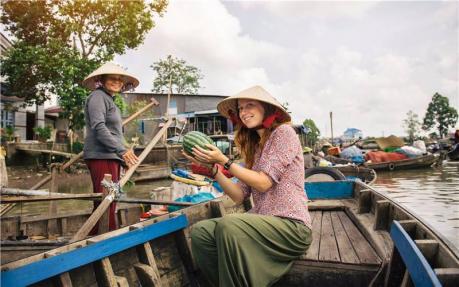 Mekong Delta is a fruit paradise where you can find numerous must-try tropical fruits!
Itinerary Details
The following itinerary is for your inspiration. Our experts will customize your own tour according to your interests, schedules, hotel tastes and budget. All can be tailor-made!
You Can
Extend/cut down length
Adjust activities to your interests
Change a hotel
Everything you want
Accommodation
2 Nights in Hanoi
1 Night in Ha Long Bay
3 Nights in Ho Chi Minh City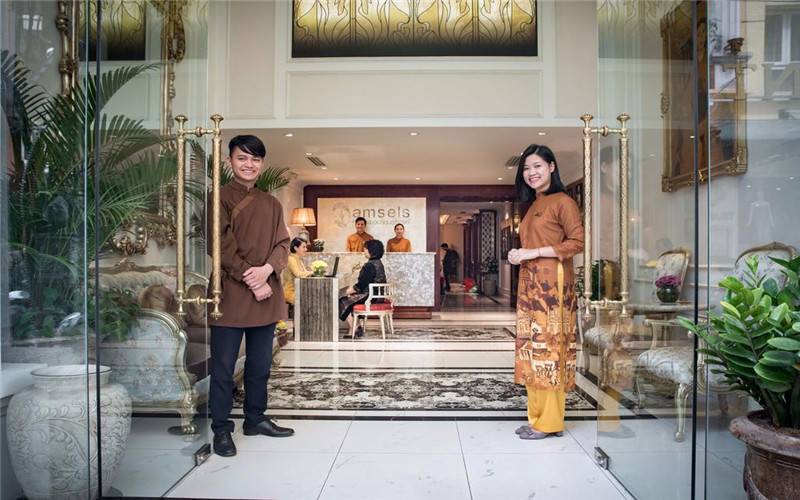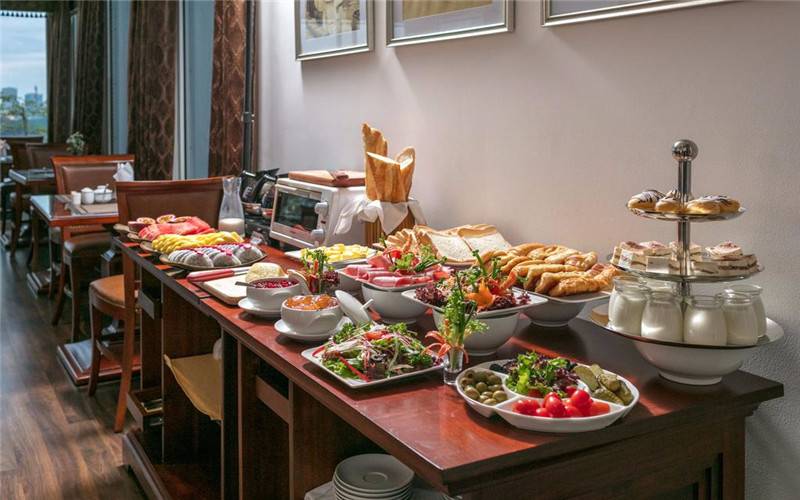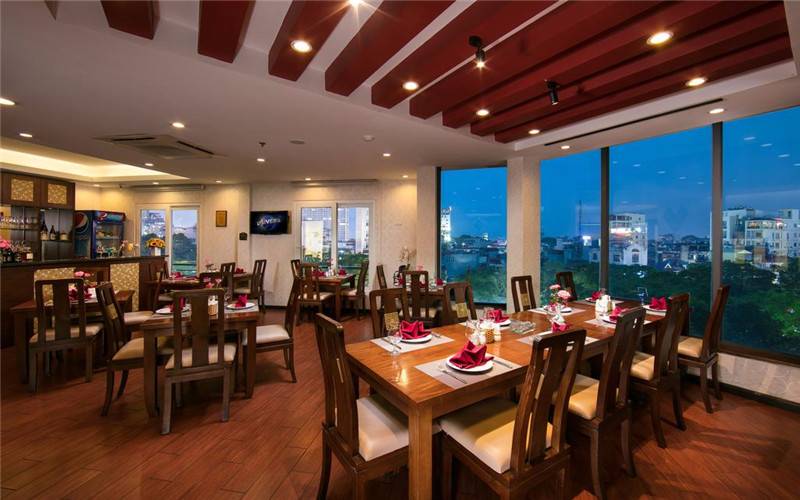 Damsels Hanoi Boutique Hotel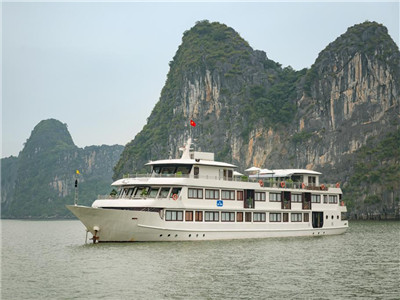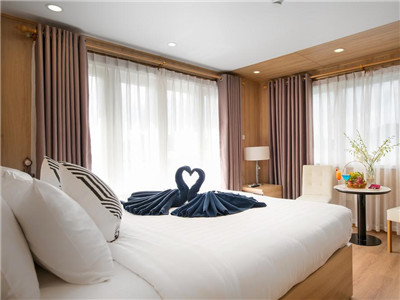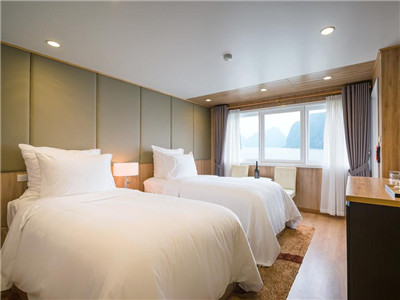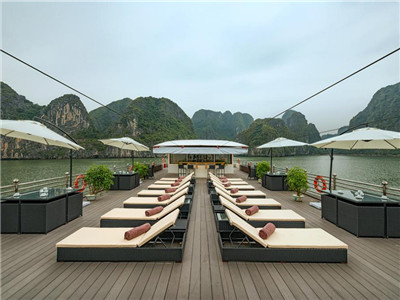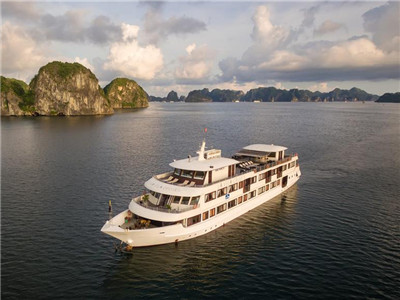 Why this Hotel:
23 sqm spacious cabins come with connecting capabilities upon request
A selection of activities are offered on board, such as fishing and hiking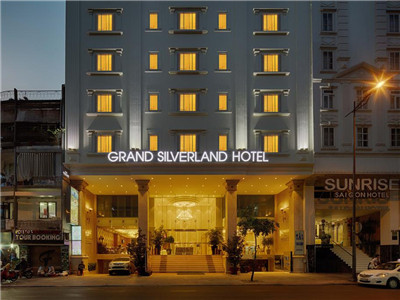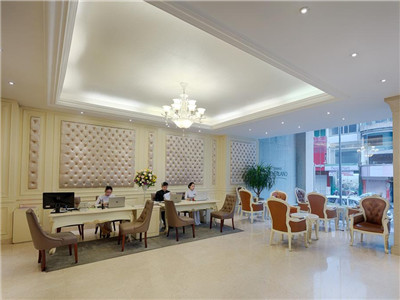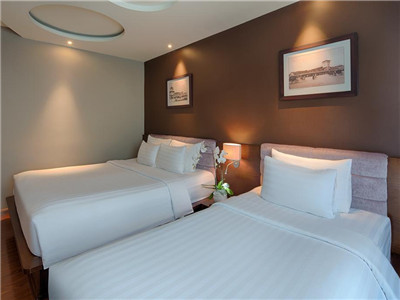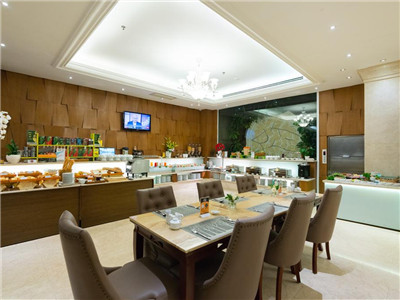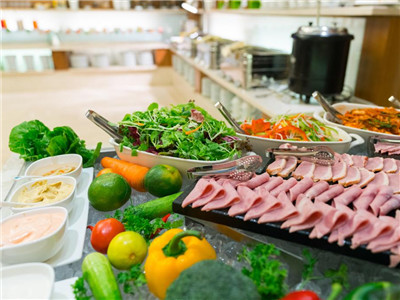 Why this Hotel:
Rooftop swimming pool
1-minute walk from Ben Thanh Market
Within a 10-minute walk from Sunwah Tower, Opera Building
What's included
Day1-2
Damsels Hanoi Boutique Hotel
Day3
Lavela Premium Cruise
Day4-6
Grand Silverland hotel
Carefully selected accommodation with breakfast
Accommodation based on two people sharing (for each person not sharing a room, the single supplement will be added)
Well screened Hotels

Handpicked hotels with good service and spacious room.

Super nice location

Downtown location with convenient transportation and many good restaurants nearby.
All mentioned internal flights, trains, and cruises
Private & air-conditioned vehicle with ample space
Best-time flight

No early get up. No late arrival.

Better seats

Select seats for you as spacious as possible, such as exit row or bulkhead with more legroom.
All meals specified in the itinerary
Satisfying food

Your special request on food can always be satisfied, no matter it relates to religion or medical purpose!

Local specialities

Traditional local food is delicious and its specialities are worth searching out with our local guide!

Little snack

Wanna try authentic local snack? Please follow us!
Bottles of drinking water and cold towels per guest per day
24/7 helpline while you are travelling
All excursions specified in the itinerary
All entrance fees specified in the itinerary
We have just finished a tour to Vietnam. We had a wonderful trip! Our guides Mike in Hanoi and Alex in Ho Chi Minh city have been fantastic. They are knowledgeable and friendly. We have received personal service throughout the trip. Highlights were Hanoi, Ha long Bay overnight cruise; Visit to Cu Chi tunnel. Many thanks to Phoebe for organizing our trip.
Just returned from Hanoi and Ho Chi Minh and are happy to review UME Travel. I would say that overall we were happy with our tour, especially the hotel accommodation in Halong Bay. Totally exceed our expectation! Very nice. It's really cool to play Tai Chi on the desk with the sunrise. The tour was quite good!
We found UME Travel while searching our Vietnam tour on Google. We didn't know how it operated so we sent our inquiry to them. We got an all-inclusive itinerary and quote within several hours! Amazing! They responded to every question & adjusted our 7-day Vietnam experience to suit our needs. As to the tour itself. We got lots of free time to visit at your own pace while also under good care of the whole tour. The tour includes comfortable accommodations and air-conditioned transportation. Jack was a superb guide, speaking excellent English , and showing us Hanoi. Our drivers were excellent too, finding the way to our great hotel. The vehicle has no smell of smoke. They also showed us different cuisines which was greatly appreciated. Wow!!!! Overall, a great choice if like to visit at your pace with private tour and the price was worthwhile as well.
Very in depth and comprehensive in terms of the sights and the overall experience. Our guide and driver were excellent!
Mr. Nguyen Tien Manh did such a great job with our tour. There is no way I could of smoothly planned all of the places we saw in the amount of time we had. Nguyen was very informational from giving us history, best sites to see, how to get from point A to point B, where to eat, and even places to use the public restroom what is pretty important in Vietnam cause those can be few different in America. I'm so glad we got the opportunity to have such a great company in Vietnam. It made our trip even better. I highly recommend this tour. Having a private tour is the only way to go in this huge city. I would not take a group tour.
Great comprehensive tour with Carrie. She was very nice to plan every details for us. It was our first time in Asia so i was skeptical but it took the stress off of traveling and all of our families were able to enjoy a lot on the trip. All the guides and drivers were personable, prompt, site knowledgeable and flexible on tour itinerary. We cannot say enough good things about the tour and it's value. Restaurant choices were great and most authentic. All details taken care of well. Our local guides Mr. Phan Minh Hien in Hanoi and Ms. Tran Thi Diem Linh in Ho Chi Minh both were very organized with excellent english language. Like traveling with.family.
We had a week trip from Hanoi to Ho Chi Minh. I find their service by google. I were worried at the time. But everything was nice and we came back from our trip now. We were guided by Nguyen when we arrived in Hanoi airport. He is very good qualified tour guide with good knowledges of Vietnam history, and restaurants with delicious authentic traditional taste. We had really good trip to historical places in Hanoi city sights. Then we stayed on a Halong Bay Big boat. We can even stay one night on board. Brilliant ship! Nguyen was so much help with his knowledges about Vietnam history. Thank you so much Nguyen and UME Travel.
Our guide Nguyen was so polite and informative. We went to all must-see sites in Vietnam for a 7 day private tour. We had the best lunches that were included as well in local type restaurants.
Overall we had an amazing 7 days and would highly recommend this service. We were a group of 5. Mr. Nguyen Giap Tam was very accommodating with several of our elderly ladies who couldn't do all the walking. Our travel advisor Carrie rent a weel chair in advance. So when we arrived, everything was prepared. Our driver, John, was great as well. I highly recommend this company and this guide!
Awesome tour! Would give more than 5* if I could! Everything was according to the schedule, we could even make some quick changes due to a change of weather. The cruising on Halong Bay was depends on the weather and it was understanding. Phoebe told me that if the tour did canceled at the end, we would get our refund. Thank you again! Phoebe, Mr. Phan & Emily.
I booked a trip to Vietnam with Dawson and he set everything up. We set off in Hanoi and out guide:Nguyen Giap Tam was great. He knew the area and was knowledgable about the sites we saw. We spend a days in Halong City, Dawson lets us customize trips to your liking and needs. I love that. We ended our trip in Mekong Delta Area which was great too. Guide was great and was knowledgable. I would recommend,great trip planning experience.
This trip was simply amazing. verything was seamless from our drivers picking us up on time to the expert guides and the lovely accommodations, we really could not have asked for more. My husband and I typically plan our own trips but with recent busy work schedules we really needed someone to step in and make sure all the details were nailed down.our cousltant willing to let us customize the trip to our needs so we could explore on our own. When there was a guide, they were always super knowledgeable and friendly. We can't say enough about our experience,what a pleasure it was to work with UME. We were sad to leave Vietnam.
Thanks for planning a wonderful trip for my wife, daughter and me to Vietnam and Cambodia. The itinerary provided a number of differ experiences, ranging from visits to historical sites, such as Hanoi; introduction to the varying geography of northern Vietnam, ranging from rice fields to hill villages to the river and caves ; visits to cultural sites, and the old city of Hoi An; fun tourist sites, such as Ha Long Bay, and the hiking, biking and kayaking along the way. The itinerary was paced just right, with a number of sites and activities, but also including down time. Our guides were the best
Love the tour,in addition to explaining the sites to us, allowed us to get to know them as individuals and friends. The hotels were all comfortable, with staff who went out of their way to see to our needs. The three most memorable highlights of the trip were spending the night on the boat in Ha Long bay (along with the swimming and kayaking), experiencing Angkor Wat and its nearby temples, and touring the genocide museum in Phnom Penh. Without exception, we found the people of Vietnam and Cambodia to be welcoming and friendly and would love to return to these wonderful countries.
Really impressive timely response and really appreciated the flexibility to make changes to accommodate different dates. 
Great opportunity to learn more about the culture and the French and Chinese influence to their cuisine. Be prepared to eat lots!
Too good to be missed out, including the famous egg coffee. It also catered for vegetarians. We ended up going back to some of them as they were delicious and great value for money.
I booked our private tour through UME Travel. They picked us up at our hotel and our guide spoke very good English. The whole itinerary is arranged excellent. Especially the experience in Halong Bay. The boat tour was excellent and we were given an excellent meal on board and can purchase wine along with the meal. The Caves were amazing and I have a really special and nice tour.
We are really satisfied with this trip. First time in Vietnam and staying in Hanoi to the Mekong island. After a short boat trip, you walk through these island, exploring the nature all around and way of living of the population, transfer by cyclo or motorbike, and then to local home. In particular, the private service is really good. The guide Manh explained us a lot of things about what we saw. So, we learned a lot about cooking, traditions, fruits, and fishing.
Our flight delay for over two hours and we worry we may miss the pick up time. But our guide Manh wait for us patiently and arranged everything well for us. We would like to experience the culture of Vietnam, so we travel to the Cu Chi Tunnels and learn how the Viet Cong soldiers used the vast network of underground tunnels during the Vietnam War. Manh is very knowledgeable about historical facts and he gave the story perspective. The company is really a good choice for wonderful tour.
We had a great trip in Vietnam. Cathy was very helpful throughout the days and made the trip really enjoyable and easy for us. The itinerary is really flexible and everything we want is included in.
We go to a honeymoon in Vietnam and I have a special trip with my husband. I allergy to peanuts and very worry about the meal. But Aileen is considerate and arrange all the meals with no peanuts. We take a tour to Halong Bay and see the amazing cave and sun set over the clam waters at the deck. We love the water activity swimming, kayaking, diving..
You never need to worry about your tour because it is really tailor-made. My tour advisor Cathy give lots of useful suggestions for our family tour in Vietnam and adjusted the itinerary based on our needs until we satisfied. Our hotel room type is not available at that time but Cathy upgrade it for us freely. So the private tour just depend on you.
I'm really intersted in the culture, food and tradition in south Asia, so I make a tour with my friend to Vietnam for my vocation. We worry about nothing. From picking up at airport and drop off, Diana organized everything for us. We just have a good experience for our tour. And our tour guide and driver only offer service for us, then we don't need to join others. We were mesmerized the Water Puppet Show! The musicians are so talented, and the puppeteering is intricate and entertaining. Highly recommend.
Since I travel alone, safe is the most important thing for me. My professional tour guide and drive accompany me in the whole itinerary. Manh is really a humous and knowledgeable, she recommand me the local food, the location to better experience local life. I have a good time during my trip.
Phoebe is knowledgeable and experienced in Vietnam. She created a personalized tour to us which is so special and every excursion was exactly what we expected. The street food our guide – David took us to taste is awesome. Thank you so much!
A very good company to deal with even if you are on the other side of the world. All questions were answered promptly. The hotels Carrie chose for us were excellent and the guides in every places we visited are knowledgeable, professional and experienced. Their backup while on tour was very efficient that I think if anything went wrong and they can settle it in a minute just by a phone call. We will use UME travel again for their excellent service and reasonable price.
Dawson arranged everything perfectly for us. He really did an amazing job!. Our guides in every places in Vietnam were the absolute best. They are all Very knowledgeable and great personality. We would recommend this service to every of our friends who wants to travel to Vietnam.
Carrie- arranged the tour; she was fabulous; very responsive and answered our numerous questions very quickly with great patience. Lucy- our guide in Ho Chi Minh city; she was a very nice lady, knowledgeable, and helpful. Kevin- tour guide in Hanoi; he was very funny, professional and helpful. Our kids like him very much. Our drives in every city are experienced, courteous and punctually. Our flight was delayed by 4 hours Kevin and drivers waited for us all the time at the airport. I was shocked at how much my children retained and enjoyed themselves. Overall I would highly recommend and use them again
It's a really great trip. Everything is excellent! The company did a great job planning lots of different activities.
We would recommend UME Travel to anyone needing travel assistance. Our tour to Vietnam organized by them was fantastic.
My recent trip to Vietnam with my two friends was so far out of my comfort zone, but from the minute we met our tour guide Phan, I knew that we were in good hands. He was always available to answer our questions.He was full of information, tips and advice that became invaluable when we were on our own. He made this trip so enjoyable that I would not hesitate to book another trip with UME.
The word "great" can be prefixed to many words: Tour, Tour Leader, Accommodation, food and especially the lifelong friendships made.
This tour is as hot as Vietnamese weather, I had an amazing time and was lucky to travel with UME, If you getLucky as your trip manager you're in for an amazing time. Would 100 percent recommend, will not be disappointed.
Enabled us to see and do things we could not have done ourselves and took most of the uncertainty out of traveling in an unfamiliar place.
We had a great short tour of Vietnam with a fantastic local guide as our host. Could not be happier with our experience.
This trip was soooo fun and for your money I think is incredible value. Hotels exceeded my private car was very comfortable and always air conditioned and Clean! Trip inclusions were incredible!!
Everything about this trip was 5 star, especially our guide who was highly entertaining and ensured that we had the most fantastic holiday. There seemed to be a surprise around every corner! We ate some amazing food and all the trips and activities were thoughtfully planned and such fun! It was our first trip with Dawson but I wouldn't hesitate to book with him again. Highly recommended all round!
Awesome cultural experience. I felt safe and relax wherever I went. A caring and helpful tour guide ensuring that we were fully informed on the dos and don't, traditions etc.
I did a 2 day, 1 night cruise on Halong Bay. The entire experience felt luxurious, from the pick up bus to the rooms on the ship. Our tour guide Tom, was wonderful. The food- exceptional, and the chef, chicken, helped us make spring rolls! Spider Man, one of the waiters, was so friendly and helpful. The itinerary was a perfect mix of relaxation time and activities. We went Ho Chi Minh after, and explored a fishing village. Definitely worth the price!
Everything was well organised and smooth, from pick-up at our hotel to drop off. A Good trip and safe travel with a nice guide "Tien Manh". He is friendly and polite. He took us in a private car journey from Hanoi to Halong Bay taking time to explain and stop off at all the beautiful sights along the way. The ship in Halong Bay was great, although we were in a room located next to some sort of generator, which meant we didn't have the best night's sleep. Otherwise, the cabin was lovely, with a double bed and air con.
We went 3 cities. Very much worth the journey to see everything and our guide was very friendly and we also have a great driver.
A very good time with our kids – 8 and 15. Visiting almost all the famous places in Vietnam, very kind and friendly ! Michael, our guide, was fantastic, providing commentary as we travelled. He told us all about the area and lives in Vietnam. With them you can visit in a leisure pace but also lots to see They have interesting and crazy storys and tips to tell you. We didnt see the time pass ! Huge thumbs up for UME, Phoebe and our guides Would definitively recommend to book a trip with them !
We participated in the "Simply Vietnam" tour on Sep 5th, 2019. It was nice beautiful weather, nice company, and safe full day trip to the destination. This is a tour you book for the cultural exchange and conversation with locals. In any case, they are pretty flexible so just ask them what you want to do. Our guide, Mr. Nguyen (sorry if I misspelled you're name) was friendly, helpful, explained a lot about the sites and the history. We enjoyed all l the places we visited including cute, local restaurant for delicious lunch at Hanoi. Enjoy!
Booked only tour with them and hotel was booked by my son. But I found the hotel price was higher than what they gave me as a package! ………. Afterall, the trip was fantastic and our guide was very professional and polite as well as knowledgeable- a credit to UME travel.
The car sent to us was very spacious and comfortable. Everything they planned for us was great. I highly recommended for their tour. I believe no one will regret choosing them.
I highly reccomend using UME travel, I was able to chat via WhatsApp to confirm our trip. The car was very spacious and had great air conditioning and the route was really good, Stopped at some very interesting places. They were very enthusiastic to show their beautiful city and how to behave like a local!
Booked a 2 day / 1 night Halong Bay experience and was traveling with a friend. The staff on board are friendly and quick to help with any needs. There's lots to see and a adequate amount of time is alotted to each activity. The view is amazing from the boat and we had some fun stops to see some unique features. The boat is very comfortable with nice air conditioned rooms with your own shower and bathroom. The trip is very calm so no need to worry about sea sickness.
I reached out to Ms. Phoebe for a private tour to My daughter. Phoebe always replied to me promptly and discussed the itinerary patiently. Our tour guide always wears a big smile, which made our whole trip pleasant. More importantly, Or guide is very professional, who possesses great knowledge about Hindu mythology and also gave every detail about the history of Champ. After the trip, our guide also took us to a wonderful local place for lunch; it was inexpensive and very delicious. The company was also very accomodating of my friend and i being vegan. We all felt this tour was wonderful. Another big plus was that they provided reusable water bottles, which could be filled up from water coolers on the junk. It's a great way to reduce plastic use and more companies should be doing this!
Totally recommended, good food, bus and good logistics.... none souvenir store . 5 stars.
The best bit was our guide. His English was great and he was really kind and knew so much about local history and he always took care of our allergy. We felt so safe, he was incredibly experienced! The boat ride through Halong bay and walk through the caverns was really beautiful and scenic. There's option to take a kayak on your own or to ride a small boat with a local. Remember to bring cash to tip your boat rower, tour guide, and bus driver! We had an unforgettable experience! I thought the tour was great value for money and really reccomend this company. You really made it such a good trip!
We normally travel independently however decided on a private tour in Vietnam because the price was almost the same while save more effort. From previous reviews and recommendations we felt UME Travel would give us the unique experience we were looking for and we were not disappointed. The itinerary was very good and had a balance of both activities and relaxation time. Our Halong Bay cruise was wonderful. We had a private car transfer to the dock and the pickup was prompt, and the journey smooth in an air conditioned van. The boat was really nice. The double room was spacious, had a nice shower and a balcony. Halong Bay itself was amazing - truly ethereal. Activities were fun. Staff was very friendly and took care to ensure everyone's needs were met. Would highly recommend. We were Azalea Cruise boat.
We had a great time with Phoebe and UME Travel. We visited the old quarter in Hanoi, saw the waterpuppet show and finished with the food tour, including the egg coffee. Booked a 2 day / 1 night Halong Bay experience. There's lots to see and a adequate amount of time is alotted to each activity. The view is amazing from the boat and we had some fun stops to see some unique features. The chef provided us delicious food and even a bbq on a secluded beach. 
This tour is a great way to get some insight in the history and the culture as well as meet some locals. Highly recommend.
We're a group of 5 friends and took the 3 night cruise and another 4 days in other destinations. We were all made to feel like royalty and thoroughly loved the experience. Our travel advisor Diana messaged us on WhatsApp to introduce herself. Our guide greeted us with a smile and friendly manner when he came to pick us up. He walked with us around the Hoan Kiem lake, through the night markets while sharing his knowledge and guiding us through the very busy traffic. Our guide recommended a lovely restaurant to eat at which had gorgeous lanterns hanging. We had dessert nearby and talked us through the ingredients, it was delicious.
Would definitely recommend!
My nephew Li and I booked the Old Quarter City Walking Tour. We very much enjoyed UME company and greatly appreciated Phoebe taking the time to talking with us in late night (we have 12-hour time difference). Thank you Phoebe. We then booked a 2 day / 1 night Halong Bay experience. The trip is very calm so no need to worry about sea sickness.
Our cruise on the Azalea boat was excellent. The tour gave us a nice taste of life in the bay as well as well as provided us with a comfortable place to stay. The cabin was beautifully decorated and clean with a good size bathroom. The staff made sure all our needs were met and the food was good to boot!
I can highly recommend this tour through the old town of Hanoi. Our guides explained at lot of different things and also gave us some insight in the every day life of a student in Vietnam. Our guide provided knowledgeable information throughout the trip. We have a delicious food and even a candlelit dinner on Halong Bay. 
It is a really wonderful trip. The UME Travel did a great job planning lots of different activities. You can also have some free time to go around or do something you like.
Such a well rounded tour! Make me wanting to explore more of Vietnam, but was able to see so much of it thoroughly in a short of time. I met the best people, had wonderful culture experience in Ho Chi Minh and sight seeing in Halong Bay. Our tour guide Manh was so full of knowledge and truly first aid.
Fantastic trip!! Amazing balance between organised activities and free time to explore at your own will. The weather forecast said the it would be a rainy day on our tour to Mekong Delta. Our guide was the best, he made sure we all had a good time and adjust the itinerary for us, then we can go there on a fine day. He made everything ran smoothly and gave great suggestions.
I don't have too much time to travel. But my wife and I determine the 7 days to Vietnam. We choose this classic tour. And our tour guide is so good, he take us to the local market and to have the local snack after knowing us interest. We have a so nice holiday in Vietnam.
I loved this tour! First time traveling alone and I worry about each possible difficulty, but nothing at all. My travel advisor Cathy make a proper arrangement for my tour and help me for the international flight and my visa. My private tour guide Manh is a good helper, very attentive, caring and on top of things which made it so much easier. All the places we went to all the accommodations were fun. The trip is so unforgettable.
I have thoroughly enjoyed the activities and fabulous places in Vietnam. We not only like sight seeing, we also hope to experience some special. We have a homemade lunch and enjoy cooking time with some dishes in our tour to Mekong Delta. Our tour guide Manh is a fantastic, fun, kind guy, he spoke really good English. We were all satisfied with this trip.
Really great trip, everyone was fantastic. Wheelchair is needed for me. My travel advisor Carrie arrange a easier tour for me, and tour guide help me a lot. We didn't have to worry about anything as all transport, accommodation and activities were sorted for us. There was also a good amount of free time to explore or catch up on some sleep before the next thing. The best thing about the tour was the mix of historical/cultural/nightlife/activities which made it so varied and excited.
Great food, great response, great transportation, great hotel, great Ha Long bay cruise tour. Communication with the tour operator was good. Flexible with our wishes. All our trips, pick-ups and drop offs were smooth and easy.
Like was honestly AMAZING. Words could not comprehend how well both he and Pheobe did the entire Vietnam trip. 
overall tour was fantastic
it was definitely an experience of a lifetime!!!!
As a single first time traveler I found the tour delivered everything it offered and more
We traveled from America fir this trip.What a fun, genuine and knowledgeable travel advisor Pheobe is. Learnt so much and felt safe. An amazing tour. 
My son ( 14 years Old ) and I had a trip of a lifetime. The complete trip was fantastic.
We would recommend UME Travel to anyone needing travel assistance. Our tour to Vietnam organized by them was fantastic.
Words fail to express the exceptional and superior service I have received whilst booking our family trip to Vietnam. Phoebe has been such a pleasure to work with. It might be my mother's last trip in the world because of her terminal illness. The sensitivity around her and this sensitive holiday with her children is one I will never forget.
This tour was amazing! Everything was very well organized and lots is included in the overall price making it very good value for money! Nguyen was so great at his job! He is so fun to be around, had a lot of knowledge and also such a nice person! So thank you Nguyen for making this trip so unforgettable!
The overall tour was excellent and I enjoyed it thoroughly. The organized activities were so great.
Overall our Vietnam Tour was amazing.. It exceeded my expectations because of the previous reviews I had read. You will have to travel to experience it yourself to see that it's a wonderful experience and opportunity to see another part of the world. We thought that it represented great value for money and would recommend Ha Long Bay to anyone thinking of taking a tour in Vietnam. The guides were all helpful and knowledgable and watching the beautiful sunshine view.
Great food, great response, great transportation, great hotel at Hanoi, great Ha Long bay cruise tour. Double bed room to be given in cruise for couple. Professional guides and drivers, no complaints.
Could not fault UME trip. we will be booking another soon thank you Diana.
Our travel advisor Diana was friendly, courteous, respectful and very knowledgeable. She did amazing job with managing 16 people with different opinions and a plethora of questions. The accommodation could have been better especially the one in Halong Bay and Hanoi.
The trip superseded that it was amazing to experience a trip of a lifetime in Vietnam. I had a fantastic experience and will definitely do another tour with this company.
Our guide was awesome! Bubbly, energetic and knowledgable... I had such a great trip and local guide was definitely the reason for that! Thanks for an amazing time :)
Loved this tour! Phoebe was perfect and made the tour even more amazing! Highly recommended!!
The tour was really well planned out, loved the crusing and loved how the end of the tour became a bit more relaxed. David was sooo informative which I loved ! Would recommend this tour and would highly recommend David as a tour guide.
I really enjoyed the tour and was able to take a lot out of the trip. Unforgettable experiences! we made a little modification of the itinerary to include a day-trip to Hue and tour in Hoi An and it appeared to be some of the best days of the tour - Hue is a beautiful place and the guide (Viet) with her modest but strong personality made it exceptionally pleasant. I'd say my time in Vietnam has been one of the best trips I've had. Our guide was really enthusiastic in everything she did for us. Giving us a lot of interesting information about history and landmarks goes to show how well our guide knows her history. All in all, I would recommend UME Travel for travelling in South East Asia and we have already started to think about travelling to Thailand with them.
In general it was great, I would like more beach time. Really fun tour guide to hang out with. Thanks for having me! D
Our Guide David was so knowledgeable and helpful throughout the trip. I thoroughly enjoyed the extra excursions he organized for us, and his food recommendations were always so delicious. I would definitely recommend this trip to someone and will be taking part in another Thailand trip again soon!
The tour North to South Vietnam completely fullfilled our expectations - we have seen a lot (in part because we had prepared ourselves to get the most out of the free time as well) and enjoyed every single day of the tour. Our guide Bau was amazing. We learnt so much about Vietnam from him. The people the culture the history. An absolutely mind blowing experience. Thank you Pheobe for making our first holiday such an amazing, magical experience!
The tour was great. This was my first time travelling south east Asia and the tour makes it very easy to travel 2 countries (Vietnam and Cambodia what I revise and add)and see so much in a short period of time. The guides were great, very funny and made the tour enjoyable and memorable. Marc was an extremely smart guy, and with nice and very polite manner, and goo sense of humour! Would definitely do something like this again.
It was really a great tour. We were very happy from A to Z. All the guides were very good and helpful. It's highly recommended. Thanks UME Travel and Ha Long cuising staff and all the guides during our Tour. Shari (United States)
I also appreciated our first guide ( the lady in Ho Chi Min), very professional. The trip was perfectly organized to my opinion, and most of all I loved the trip to Ha Long Bay!!!!!every thing was so well organized, and you took care of all details! thank you so much, you did a great job!
Was a fantastic trip that was made even better by an amazing Travel Advisor Phoebe. Nothing short of amazing and definitely down to having such an amazing guide, David, as our own. The tour guide spoke English well, and was always happy cheerful and helpful. Having little to no knowledge at all on Vietnam I found myself leaving knowing everything I could have dreamt of.
What an amazing trip! Our travel advisor and guides always went above and beyond to have us all feel safe, supported & included.
Thanks our travel advisor. She did a great job. We talk on WhatsApp and emal. Any question we had she had an answer and would go to any extent to make sure we had all questions covered.
Excellent tour guide, great group, wonderful country
I absolutely loved my time with Sovann on my first ever independent trip to a third world country. The itinerary was well structured. Travelling solo was something of a concern, thanks about it will never be a worry again.
Very interesting tour. Good mixture of activities and free time.
This tour gives you everything you need to learn about Vietnam and fall in love with the country and people. 
The itinerary was perfect for a overall Vietnam tour—a good overview of the country at a good pace. We had enough free time if we wanted it, but we really enjoyed doing things! Our guide, Charlie, typically does foodie tours, so we had excellent meals, especially when we followed his recommendations. He is open minded, relaxed and super helpful in all aspects. His roots that stem from Vietnam definitely give him a unique and real perspective into the country. He genuinely loves learning and teaching about the lovely country and it's people. This was our first private tour after many overseas trips, so we were not sure if we'd like it. After experiencing this tour, I highly recommended it!
We told Phoebe that we want more experience rather than sightseeing. She did it for us! Just what we like! The tour by motorcycle was so much fun—definitely a highlight. Bicycling through the city streets and countryside was also amazing, especially when going through rice paddies. Cyclo tours, tuk tuk tours, boating in the Mekong delta, and celebrating my birthday in Hoi An are all wonderful memories!!!!
Amazing trip, amazing food, amazing accommodation, helpful guides, everything was perfect
Our Hanoi to Ho Chi Minh city tour was one of the best tours I have ever taken, largely thanks to the organization and our trip advisor Cathy!
Superb tour of Vietnam. We did spend a wonderful time! The organization and quality of the tour guides was excellent.
If you wish to have the best holiday ever, contact UME Travel and they will provide you with professional service with knowledgeable local guides and your own private driver.
We had an amazing private tour of Vietnam arranged by Cathy. Every little detail of our trip was flawlessly handled by her. All the tour guides were amazing and friendly and took care of us like family. I strongly would recommend her and her team to anyone who wish to travel to Vietnam.
We have just come back from a 7-day tour to Vietnam organized by Cathy from UME Travel and would like to say how grateful we are both to Cathy and all the guides in Vietnam for making our journey so enjoyable! On top of relaxing time, we have seen and learnt so much about Vietnam and would definitely recommend Cathy to everybody who wants to have a tailor-made holiday with all the hotels, domestic flights and local tours booked for you. It's nice to know that you will be met by a smile of a guide at an airport. A personal touch was added by sending a Birthday cake to our son and bringing it to the hotel room!
service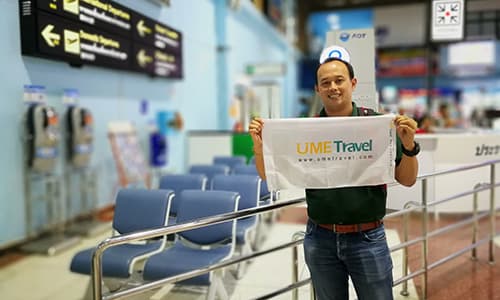 Professional Guides & Drivers
We offer professional private tour guides with over 10-year experience, well-performed vehicles less than 5-year service life and licensed drivers with 5-year practice. Each of our employees undergoes rigorous screening before they can join our network.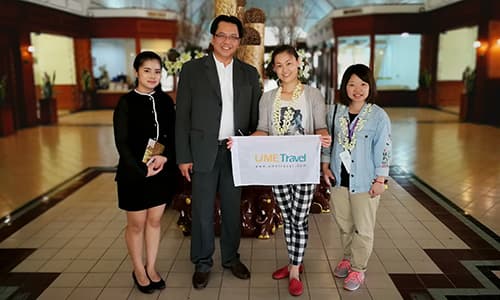 Well-selected Scenic spots and Hotel
All the hotels we advised have been inspected by our team and we spend time each year to top up our knowledge on the spot. Continuing Positive feedbacks on them from former customers because of their outstanding and unique characters.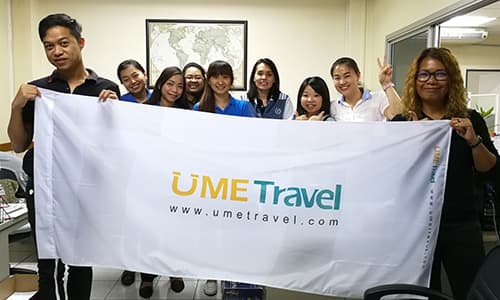 Local Available 7/24
You will have our local team's urgency contact number and we are available whenever and wherever. If you meet any problem or need any help, just make a phone call and everything will be settled down at a time.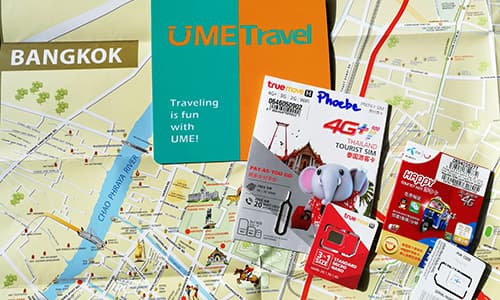 Warm Welcome Kits
We provide the welcome kits for each customer, you will receive the SIM card, city map, a bottle of drinking water and a cool towel per guest per day for FREE. Get all first-step information and useful tips in one profile and make your first tour simple and easy.