5

Super Experiences!

Our genuine experts explored the destinations time and again and finally worked out the itinerary taking you to experience the highlights in various ways that others might miss.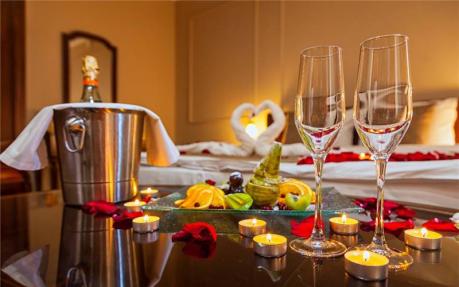 Be surprised by our carefully prepared cake & champagne when you step in your room, we welcome you with our sincere thanks and hope you enjoy your happy time with UME Travel!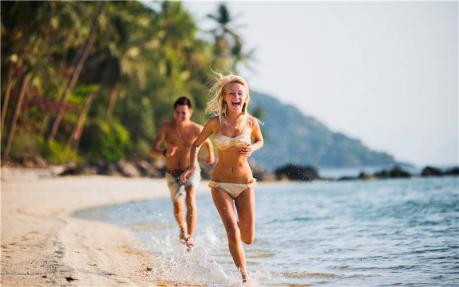 No matter a birthday or anniversary celebration, you are guaranteed to have an experience of Phuket you will love. Your photography shoot will wow your family and friends and will last a lifetime.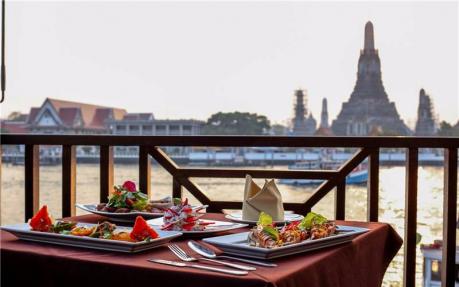 UME will help you make your birthday or special celebration extraordinary by selecting a great restaurant for you with a wonderful view & atmosphere.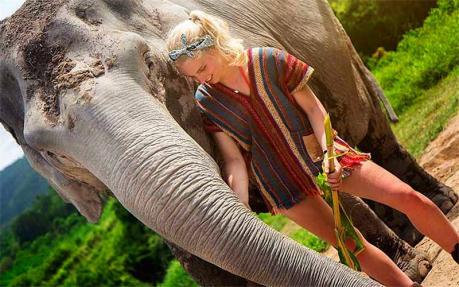 Put on the local Karen cloth and enjoy your time playing with the elephants in our carefully hand-picked elephant sanctuary in Chiang Mai.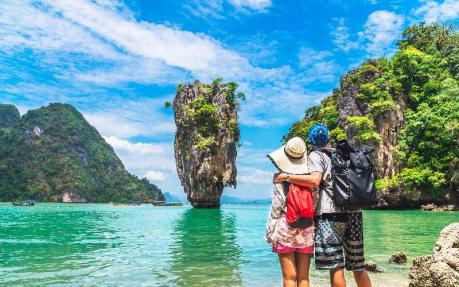 James Bond Island named from the movie'The Man With The Golden Gun'. This less-crowded island with sea canoeing activity will offer you a much more comfortable experience.
Itinerary Details
The following itinerary is for your inspiration. Our experts will customize your own tour according to your interests, schedules, hotel tastes and budget. All can be tailor-made!
You Can
Extend/cut down length
Adjust activities to your interests
Change a hotel
Everything you want
Accommodation
3 Nights in Bangkok
2 Nights in Chiang Mai
3 Nights in Phuket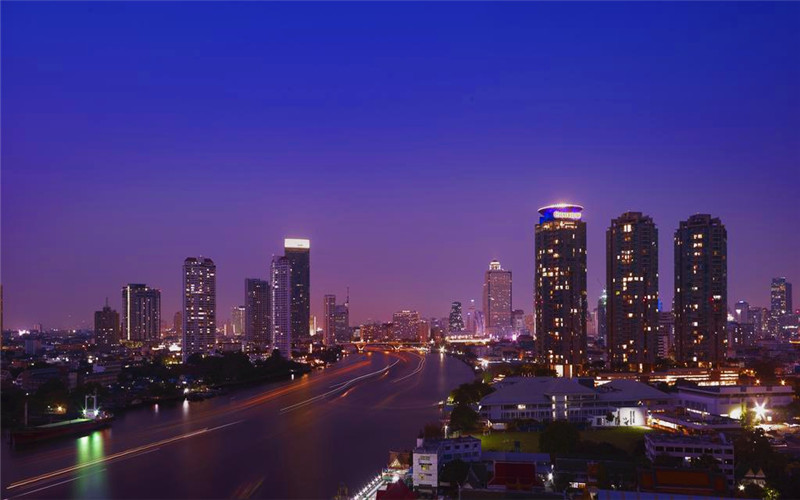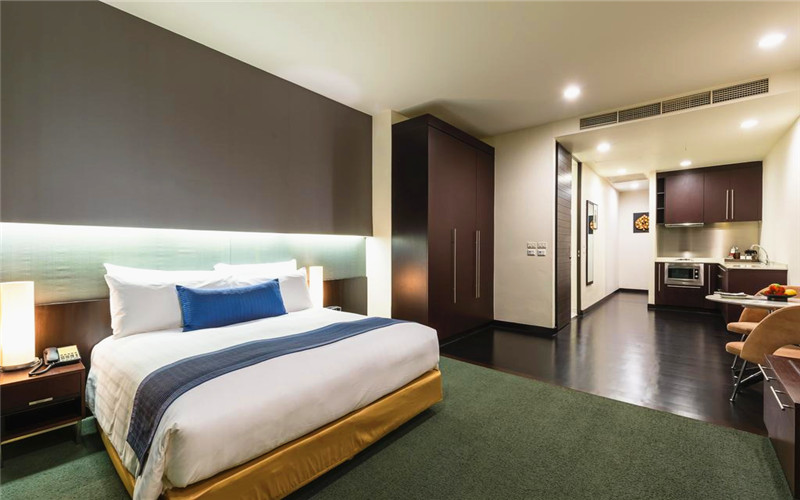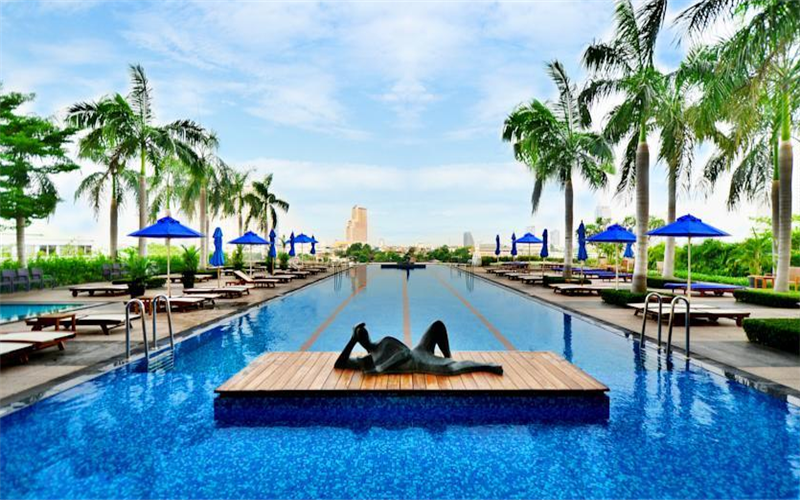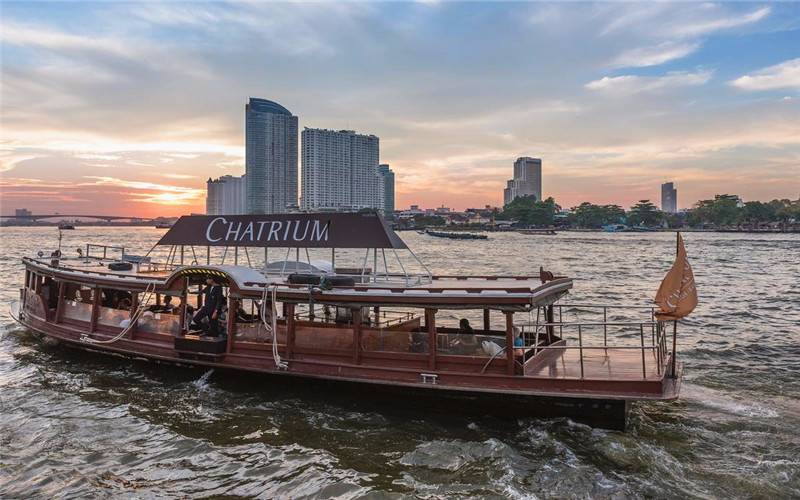 Chatrium Hotel Riverside Bangkok - SHA Plus Certified
Room Type:Grand Deluxe Room City view
Why this Hotel:
Each unit is attached with a private balcony, from which sweeping river and panoramic city views can be enjoyed
Located on the banks of the majestic Chao Phraya River with the cultural and historical hub of Bangkok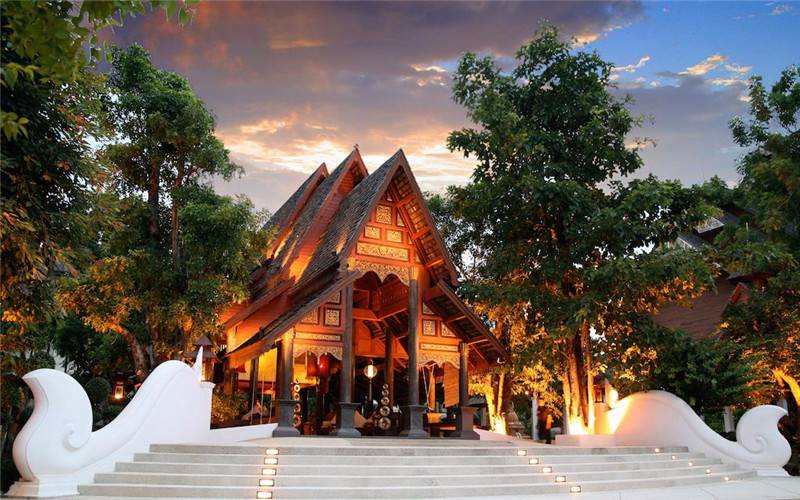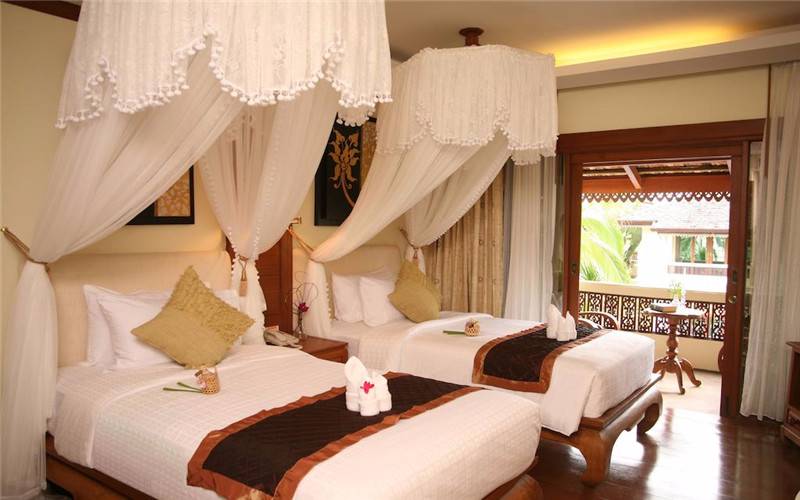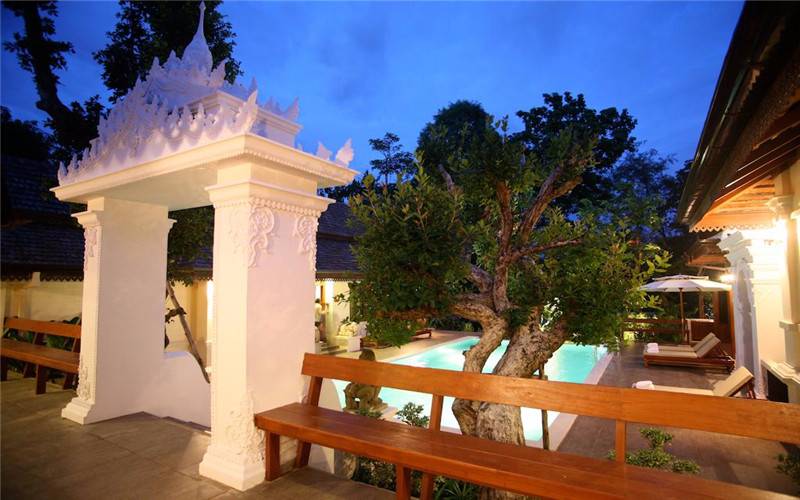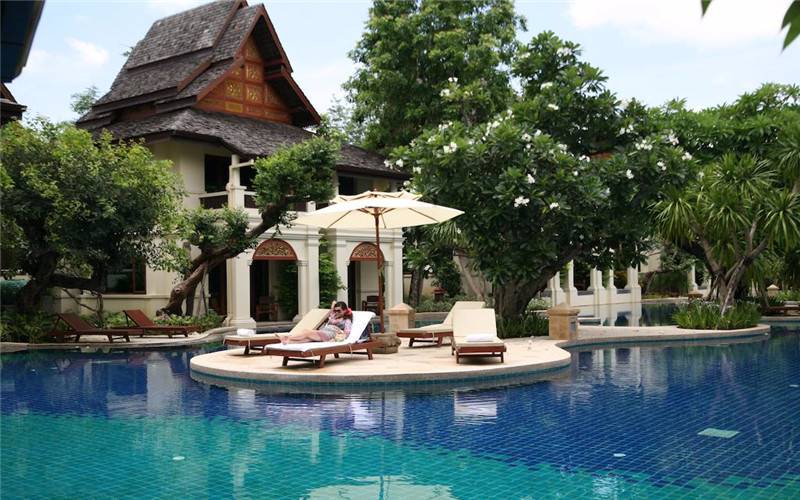 Centara Khum Phaya Resort & Spa, Centara Boutique Collection - SHA Plus Certified
Room Type:Lanna Deluxe Room
Why this Hotel:
Centara Khum Phaya Resort & Spa features charming Thai-style rooms bordering a large lagoon pool
Centara Khum Phaya offers complimentary shuttles to night markets and Central Festival Chiang Mai Shopping Centre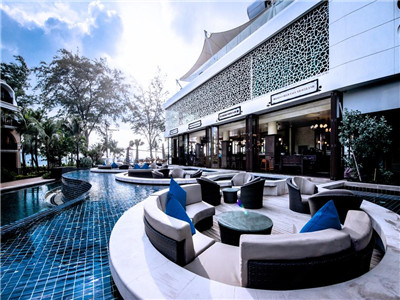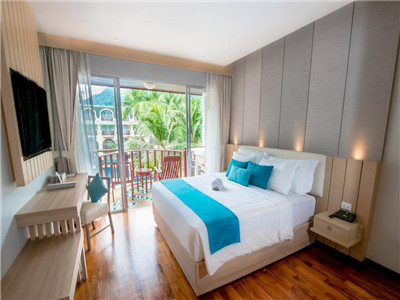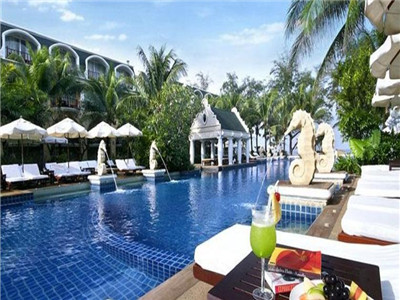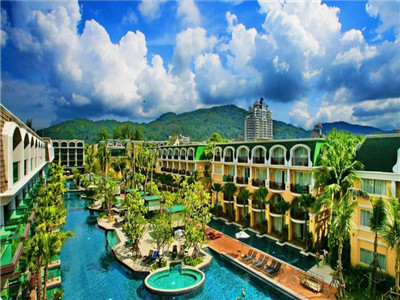 Phuket Graceland Resort & Spa - SHA Plus Certified
Why this Hotel:
3 minutes walk from the beach
Boasting 2 outdoor pools and 4 dining options, it also has a spa and bowling alley
Feature wooden flooring and modern Thai décor
What's included
Day1-3
Chatrium Hotel Riverside Bangkok - SHA Plus Certified
Day4-5
Centara Khum Phaya Resort & Spa, Centara Boutique Collection - SHA Plus Certified
Day6-8
Phuket Graceland Resort & Spa - SHA Plus Certified
Carefully selected accommodation with breakfast
Accommodation based on two people sharing (for each person not sharing a room, the single supplement will be added)
Well screened Hotels

Handpicked hotels with good service and spacious room.

Super nice location

Downtown location with convenient transportation and many good restaurants nearby.
All mentioned internal flights, trains, and cruises
Private & air-conditioned vehicle with ample space
Best-time flight

No early get up. No late arrival.

Better seats

Select seats for you as spacious as possible, such as exit row or bulkhead with more legroom.
All meals specified in the itinerary
Satisfying food

Your special request on food can always be satisfied, no matter it relates to religion or medical purpose!

Local specialities

Traditional local food is delicious and its specialities are worth searching out with our local guide!

Little snack

Wanna try authentic local snack? Please follow us!
Bottles of drinking water and cold towels per guest per day
City map & SIM card (unlimited internet)
24/7 helpline while you are travelling
All excursions specified in the itinerary
All entrance fees specified in the itinerary
Just finished up a trip to Thailand and there are no words to describe how much I loved my UMW friends and this tour!! It was my first trip with my husband and definitely won't be my last. We married in 2017 while this time was much like our honeymoon. So our travel experts Alex advised us this tour. We spent our New Year's Eve 2019 on Chatrium Hotel overlooking the river, good food - both Western and Asian style, really good selection of drinks - amazing firework display. Amazing river view, it was worth it. The other day, we went to a romantic bar. I cannot remember the name now but it was really a good one. We loved our experience in elephant park. Our initial plan was to visit elephant but we don't know anything about it before. Alex told us the elephant jungle sanctuary is a good choice. They don't offer elephant riding while it's a safe place for elephants. After finishing this experience of feeding, bathing, and sharing the whole day with this amazing creatures, I can say that it was beyond our expectations. We luckily found this lovely place. If i could give them a 6 star room rate then i would love to.
I joined the 9-day version of UME Tour in November 2018 with my husband. It was a great trip with great serve. We had very lovely local guides who gave us a small insight into the local life of Thailand. The hotel in Bangkok is pleasant and spacious. The best part was its location is near the river and have a good sight. It really is a sight to behold an afternoon tea while looking at the river is the best. The room was cleaned to a very high standard everyday. We like this hotel very much. Especially our guide in Bangkok who greeted me a happy birthday and a surprised birthday cake cutting at the end of the dinner for me. :-p A wonderful bedinning of our Thailand tirp! If i could give them a 6 star room rate then i would love to.
We flew almost 23 hours from Los Angeles. The experience of visiting this country is eye-opening and unlike anything else. I cannot recommend all of it enough and I think every day worth the price. Our tour had a 1 day Photography tour in Phuekt. Our local guide arranged everything perfectly and made sure that we got all the photos that we had wanted to - plus many more! Everyone worked so hard to make this an unforgettable experience. My private photographer's knowledge and suggestions for each photographic experience is what made my relax down and make myself comfortable before the camera. I have travelled many times and this was the best yet. Definitely recommend this company and their Thailand tours! Can't say enough good stuff! Nichapa, Carrie, Sam, Sern Thank u so much to u all and God bless
A truly unforgettable experience in Thailand. We had a wonderful hotel in Bangkok. Incredible views of the Chao Praya River and the city of Bangkok. After the day we arried, our guide brought us to a scenic restaurant which we can overlook the Chao Phraya River and the temple of dawn. Also like pattaya and Phuket. Heaven of beach and lots to do. Great experience well worth the money, cant wait to do it again to take in more of this very fascinating country.
If you are looking for an exceptional photography experience and leave some precise memory in your Thailand tour, this is it. A well organised, highly personalised travel itinerary with a personal guide that is actually your travel companion. When I travel for photography in Phuket, I want to get the best locations at the best times. We went out when sunset. If you are planning to take this tour, be prepared to prepare earlier, the best time was over in a twinkle. This is to ensure that we capture the last light on the beach. All the itinerary details are carefully planned and coordinated by our photographer and local guides which make the whole experience exceed our expectation. Thanks again for the very enjoyable trip, now the hard part, sorting out the 500+ photos and editing them.
We were going to go to Thailand for our 25th anniversary. Thanks to UME Travel and our travel advisor Carrie, we were able to make our dream a reality. I told Carrie of our interest in visiting Thailand, our budget and our dates of travel. She was always professional, knowledgeable and extremely patient with my questions and gave me suggestions. It was a true cooperation. And our anniversary was perfect and unforgettable.
We were a group of 8 couples. The ladies couldn't stop talking about how much fun it was and how they enjoyed it. Everything was super easy to book and we received quick responses back from Diana when we had any questions or concerns about our booking prior to the trip. We didn't want to walk too much so Diana recommend us Segway tour in Chiang Mai old city. Our guides Leo and the other staff were patient and helpful as we were learning to ride a Segway for the first time. The tour was fun and informative. We thoroughly enjoyed our ride around the temples in Chiang Mai. We also attended the half moon party in Phuket. Good times with good friends! Great fun! 
I had a wonderful time celebrating my girlfriend's birthday. The whole tour was marvelous and funny. The guide in Phuket is a very accommodating guy and made our tour extremely successful! We liked the photo shot. Our photographer was so nice and knew how to make us relaxed! The UME guys sent me all the photos when we got home. I will highly recommend choosing UME to all my friends. We cannot wait to visit again maybe our honeymoon!
UME Travel is very well worth your time and money. The customer service was awesome before, during , and afterwards. Your guys made our anniversary amazing! Thanks!
Highly recommend UME Travel and our travel advisor Carrie. Our group of 7 were in town for a bachelorette, we got very lucky because it's the Thai New Year. Exciting although got wet through! The water battle was crazy while very safe with the arrangement of our guides We had a great play mix, stopped at great bars, had a nice tour of downtown. I would highly recommend this tour. It was one of the best things we did over the weekend and would do it again.....with CARRIE! Thank you for the memorable experience!!
We had the best time celebrating one of my friends 30th birthday this weekend! Phoebe made the experience 10x better because she was so fun and friendly. We deleted Chiang Mai and spend more time on Phuket and Phi Phi Island. We went to several awesome beaches. It was a wonderful experience we had a great time our driver was the best he made sure we where taken care of. Our guides showed us the points of interest along the way.
Had a great time! Unfortunately our flight delayed so we couldn't get to our hotel and the traffic that day's bad as well.. but our guide Donna picked some fun places for us to stop at. The following activities were not affected. They also help us when we got compensate from travel insurance. After all, everyone in our group had a great time. Thanks!
We have been on UME Travel in other countries and decided to go on one while visiting Thailand. It did not disappoint. Our previous travel advisor recommended her colleague who's specific in Thailand to us. My husband & I booked the brunch cruise in celebration of our anniversary in Phi Phi. It was a lot of fun & a nice change of pace from going out to dinner at a restaurant. Everything was hot and fresh and refilled often.We floated on the sea and saw the sun fall slowly into the sea!
We had an incredible tour with UME Travel and Diana. She was an exceptional travel advisor. The service was excellent. She went above and beyond to make us comfortable. Definitely will do again!
Great experience I loved every bit of it! Family and friends had a wonderful time. The food was great! The hotel was nice and we changed some original hotels in Phuket to a more private beach and seaview room type. I hope this review was helpful as i found it quite hard picking the perfect company to explore the unique Thailand.
We all had such a great time! Our guides and drivers were so accommodating and made sure we all had a great time! Hotels were no smoking and either in car. wish we can do it again. :D 
My nieces and nephews planned a birthday party for me in Thailand and we all had an awesome time. The weather was beautiful and view is awesome!! We are definitely planning a party for next year! We book a suit room in Phuket and can spend our family time together.
Our experience couldn't have been better! Brought our honeymoon vacation on UME Travel for last month. Carrie was a great travel advisor - promptly, informative, professional. Private tour is a great way to see the city, our guide did a great job telling us about the history of the area and had great drink recommendations at the bar we stopped at. This was definitely different with the tour we have had before. More flexible and all fits our tastes.
We were celebrating a friends 30th anniversary and had a great time. Our driver, guides was a great host! We have no hesitation to recommend UME Travel to all our family and friends who will be in for an memorable Thailand tour.
A truly memorable experience, meticulously planned and fulfilled by UME Travel. Mrs. Diana and her operations team comprising of Ms. Nichat & Sern, the guide cum driver who made this trip such a joyful and a memorable one. Before going to this trip, some problems occur but she was always there to solve those problems instantly. She was 24x7 available for me. Our guide was patient, positive & proactive, not only in her approach to understand guest queries, but also was impeccable with her responses and ensuring that she had the answers in a timely manner. She provided us with many suggestions and advice on what to do with the remainder of our trip.
We celebrated our silver wedding in August. Thank you so much for creating a great tour package and many thanks indeed for giving us such a personalized experience throughout the tour. We had a nice meal with a bottle of champagne on the beach. A unique local romantic restaurant. I also prepared a bunch of flowers on our hotel.
We had a really fun tour in Thailand. Nightmarkets, temples, walking elephants, kayaking and snorkeling. Our guide in Bangkok was highly engaging and impressed us with his knowledge of the history of the ancient temples as well as local life. 9 days pass by remarkably quick and before you know it. The photo shotting was the highlight of our trip in Thailand and we also like the free days on beach. Highly recommended!
Thanks to UME Travels to make my trip awesome and unforgettable by providing best hotel with nice nature or hills view and best car with experienced guide driver mr. Daniel. Visited all place and enjoyed alot.
I stated by trip from 22 July and booked best package from UME Travel . Over all trip is awesome. Diana helped us plan the trip and I must have had 30 emails with lots of questions which she answered promptly and thoroughly. We even had a last minute change where we needed to shift the entire trip by a few weeks and Diana was able to move all of our accommodations to meet our needs. Both hotel is very good and views from hotel is Awesome as well cab is very good. No smorking. Thawatchai very experienced guy. Show all place and always guide what to or not do.Very professionally and made us feel very welcome and happy about the trip as we were a little nervous.
It was my roommates and I first visit to Thailand. We had an incredible experience with our guide Marry. She was an exceptional tour guide and so much fun to spend the day with. It was absolutely the best introduction to Thailand.
I had a surprise party for my wife 35th birthday and Carrie was the most professional travel advisor I had met!! She made our trip so much with the hotels and picking spots for us to take pics. I would definitely come to Thailand again! Yes!
Southern Thailand was an amazing place of our celebration! We had a wonderful time! And will definitely use UME Travel again in the near future!!!
I couldn't express how good this tour is. Everything is perfect, the staff is amazing. They're nice, kind, and genuine.
My husband and I stayed here in September of 2017. It is absolutely incredible. The food, the staff, and most importantly the views! Absolutely incredible in all aspects. We spent all of our time in Phuket and Phi Phi beaches. They can customize tour for you.
Outstanding in every way - service, comfort, views, hotel, transfer and taste. 
The travel advisor was super friendly and helpful providing suggestions and information on activities and the island in general. Make sure you take the private tours they offer. Totally recommended! Can't wait to visit this place again!
My husband and I booked this trip as a part of our honeymoon. We were picked up on time, with excellent communication from the company. Our guide Nichapat (I hope that's how you spell it) was extremely friendly, knowledgeable, and made our experience so enjoyable. The elephant bathing was exhilarating!
Best Thailand tour service! We just used this company for our family trip to Thailand last week for our birthday tour. What a great experience! The driver was tremendous. He was waiting for us as promised in baggage claim. was great with our kids. Leo was a great tour guide and we really enjoyed the tour! He knew we were a fun, and energetic group, and he treated us as such. We always felt safe. Most importantly, he felt like a dear friend after our days with him. We also had a brilliant birthday dinner watching the sunset on the opposite of Wat Arun!
The elephant sanctuary and photo shoot were interesting and the candlelit dinner was outstanding! We booked a special private boat and the superior service provided did not fall short! The view was something out of a movie, the experience and all the extra things like spa and elephant bathing, snacks and wild monkeys have become an adventure we will never forget! Thank you so much UME Travel. Highly recommended!
Our travel advisor Diana was very informative and gave us her own itinerary so we could fit everything in. Her prices are great value for the dollar. I communicated with her via WhatsApp, and it worked perfectly. Trust me, if you book UME, you'll be in for an unforgettable time.
Excellent hotel service to the airport, great reception, tour, guides and service. I was very pleased! Would definitely return other times and with this service.
It was our honeymoon and we have booked several tours in a package. Save more than booking seperately on our own. We even know which was better. They are professionals and very polite. Everything was perfect! Thank you guys!!
discretion, cordiality and kindness are the strengths of this service. The conditions of the vehicle are impeccable. All excellent. I definitely recommend.
We went during our honeymoon in Nov. 2019–we were lucky to have M as our guide. We were picked up from our hotel in a clean new Van. Diana set up a great package for us but the best part was the tour guide, David. Very knowledgeable and hilarious. This was my third trip in SE Asia and so far he is the best. I would recommend UME Travel Tours because Diana is very kind and patient. Her passion is in her business and it shows. Great tour!
I took the advice of TripAdvisor on this one and the reviews were spot on. After arrival in Bangkok we stopped for several temples. We then went to Chiang Mai to see an ethical elephant park and a nice spa. Short but enough photo shoot in Phuket. Finally, we were driven to dinner on beach. Very funny, connected with all of us, and everything was great.
We booked up a day tour through Viator and were inspired by their other packages in this site. Carries given us an brilliant package experience for our honeymoon. Save a lot.
WOW! There was elephants, monkeys, beach!!!. They serve candlelit dinner at an extra cost which was great. Dinner was literally the best (romantic J we were all dress-up) Thai food we had in Thailand. During dinner, there are beach wave and band which were fun. We didn't want to leave—this was one of the best activities we did!!
We had an amazing time on our honeymoon Thailand trip thanks to Carrie. The event included every activity we had considered doing, meal was good in local restaurants. We didn't see much tourists but local diners. They also took care of my peanut allergy. Our guides made it an overwhelming amount of fun. Highly recommended!
very professional and on time. Nice meal and hotel. Highly recommended!
You will not be disappointed booking this package as your Thailand tour!
Thanks Ronald for your smile while you had to wait for us as we were arriving late. Thanks for Carrie's help, your great advices and for the very nice trip and the birthday cake. I store your number and will call you when back in Canada!
It was everything perfect. Highly recomendable
Thank you for the trip! It was lovely, no complaints. Thank you Diana, you are an amazing travel advisor!
The service has been stellar. We recommend it to anyone who is traveling to Thailand
Our family of 4 recently had the pleasure of touring through Thailand with UME. We customized 9 days throughout the country, visiting 3 cities and hitting all the major highlights of the city. Trip is excellent and provides the discerning traveler with a glimpse behind the scenes of the real Thailand city including a visit to the Grand Palace, awesome night marker, UNESCO historic park, Phi Phi Island, Monkey Beach. Elephant sanctuary, and other great sites. Carrie, Her attention to our needs beyond our wants is amazing. She knows our family well now, and will arrange a wheelchair for my dad on trip that require a lot of walking so that my dad does not miss out on the experiences. 
David is very knowledgeable and extremely personable. Our tours were personalized just for us. We would highly recommend utilizing his touring services in and around Thailand.
Definitely recommend UME anytime while in Thailand if you want to have a party while traveling!
I was quite pleased. In my opinion, this is the best way to get to know Thailand and its wonders.
I really enjoyed everything about the tour. Our guide was very helpful. He was always polite to offer things to us. I really appreciate that.
We had a fantastic tour guide. He was knowledgeable and put in a lot of effort to coordinate our tour itinerary. Hotel staff are friendly and efficient
Great. A lovely memory for our honeymoon.
Will definitely recommend to our friends!
service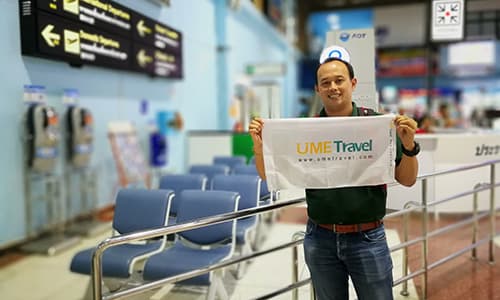 Professional Guides & Drivers
We offer professional private tour guides with over 10-year experience, well-performed vehicles less than 5-year service life and licensed drivers with 5-year practice. Each of our employees undergoes rigorous screening before they can join our network.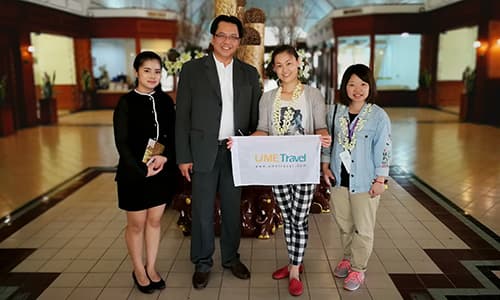 Well-selected Scenic spots and Hotel
All the hotels we advised have been inspected by our team and we spend time each year to top up our knowledge on the spot. Continuing Positive feedbacks on them from former customers because of their outstanding and unique characters.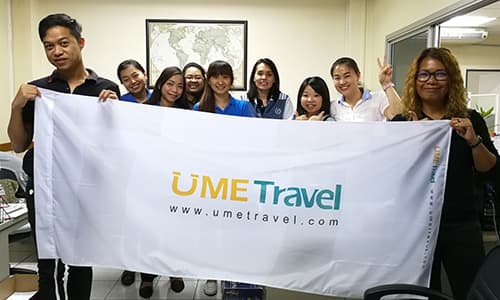 Local Available 7/24
You will have our local team's urgency contact number and we are available whenever and wherever. If you meet any problem or need any help, just make a phone call and everything will be settled down at a time.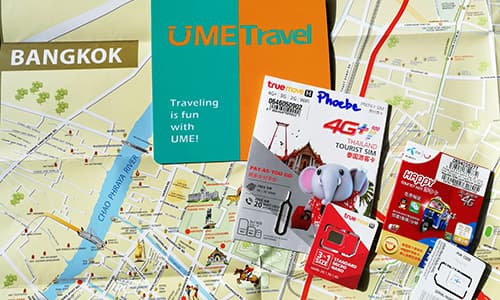 Warm Welcome Kits
We provide the welcome kits for each customer, you will receive the SIM card, city map, a bottle of drinking water and a cool towel per guest per day for FREE. Get all first-step information and useful tips in one profile and make your first tour simple and easy.