Itinerary Details
The following itinerary is for your inspiration. Our experts will customize your own tour according to your interests, schedules, hotel tastes and budget. All can be tailor-made!
You Can
Extend/cut down length
Adjust activities to your interests
Change a hotel
Everything you want
Accommodation
2 Nights in Hanoi
1 Night in Ha Long Bay
1 Night in Hue
2 Nights in Hoi An
3 Nights in Ho Chi Minh City
3 Nights in Bangkok
3 Nights in Phuket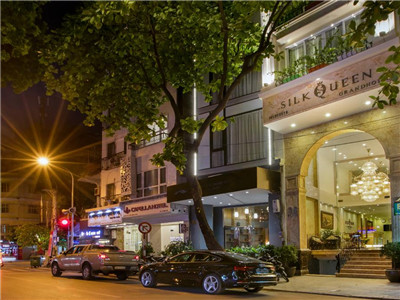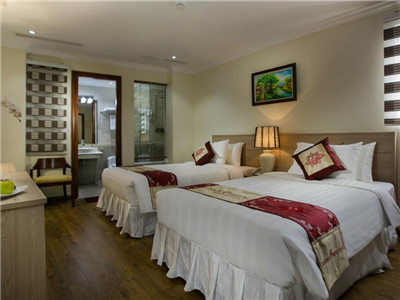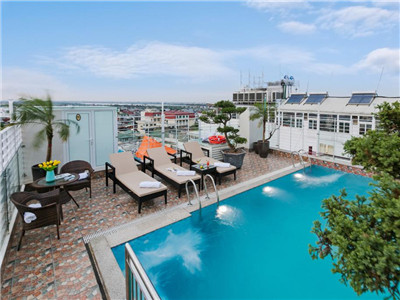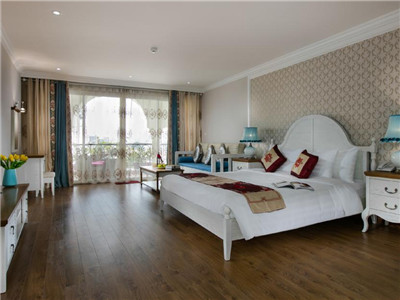 Why this Hotel:
200 m from Thang Long Water Puppet Theater
300 m from Ngoc Son Temple
400 m from Hoan Kiem Lake
35 sqm spacious executive room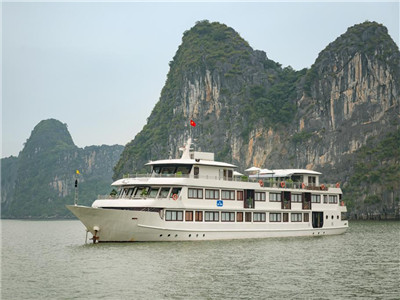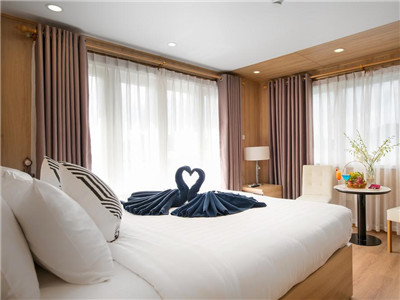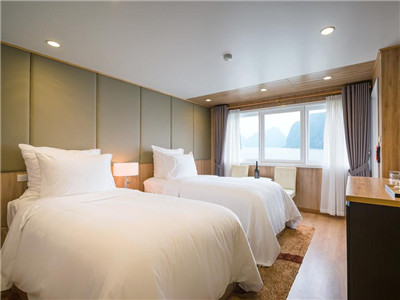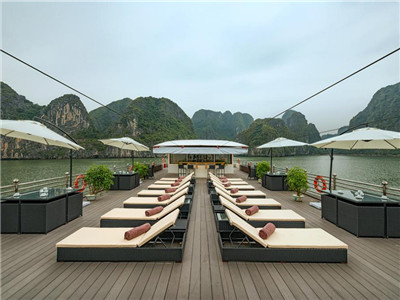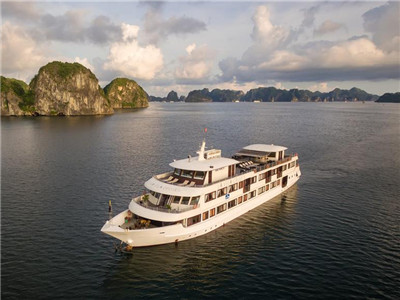 Why this Hotel:
23 sqm spacious cabins come with connecting capabilities upon request
A selection of activities are offered on board, such as fishing and hiking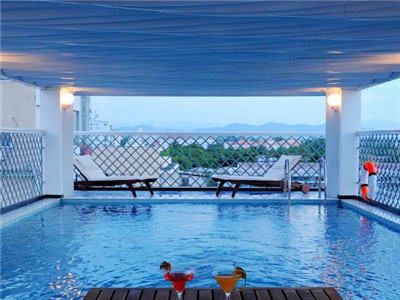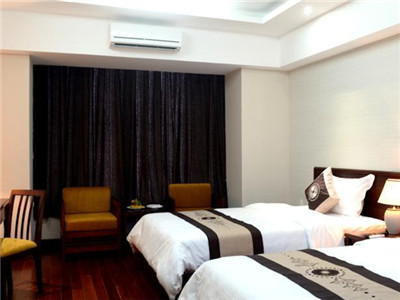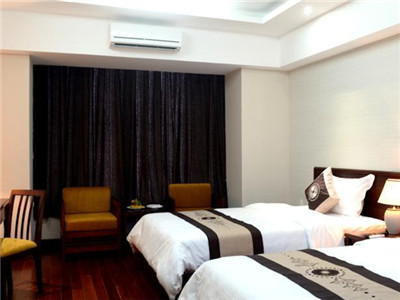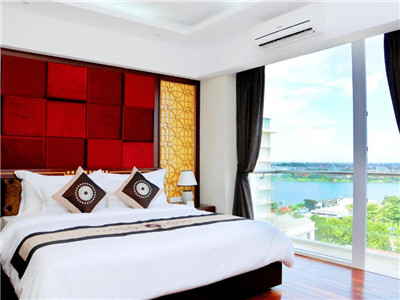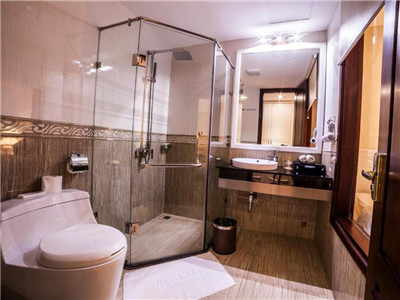 Why this Hotel:
5-minute drive to the popular Dong Ba Market
20-minute drive to Thuan An beach
3-minute walk to Huong River
34 sqm spacious Deluxe Room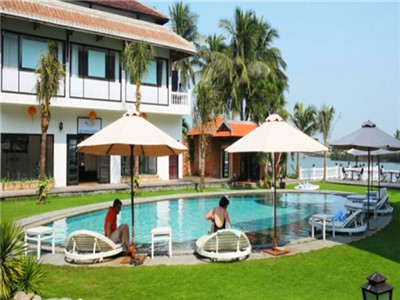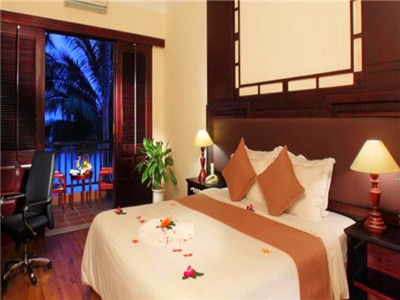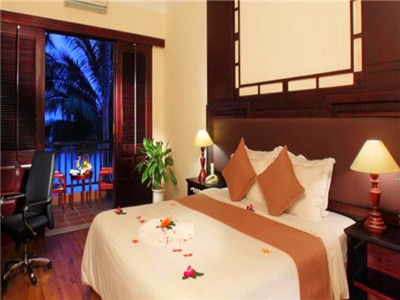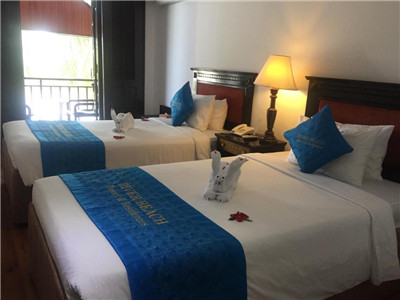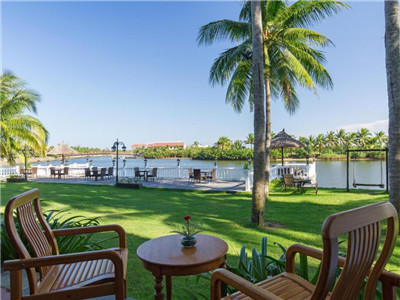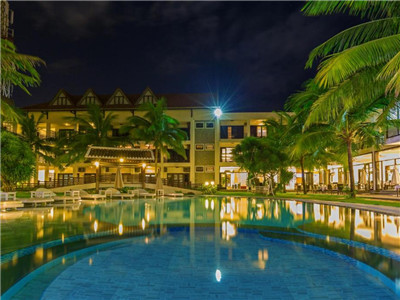 Hoi An River Beach Resort & Residences
Why this Hotel:
3 minutes walk from the beach
Located in the UNESCO World Heritage Site of Hoi An
4.8 km from Japanese Bridge
36 sqm spacious deluxe room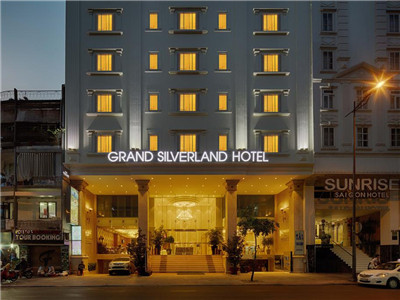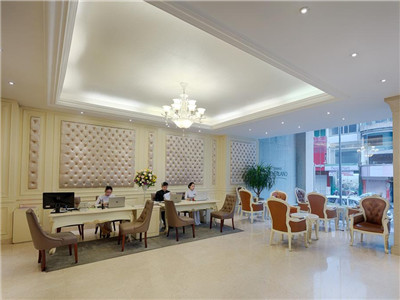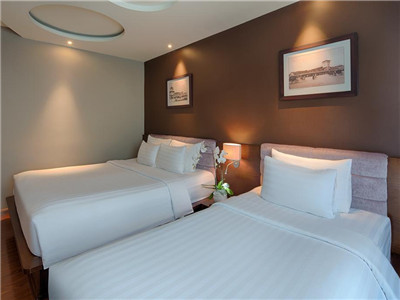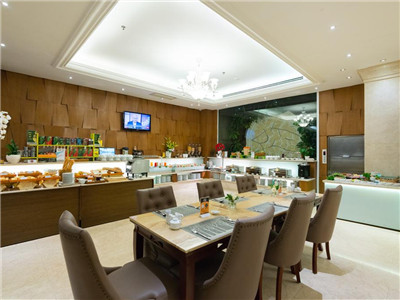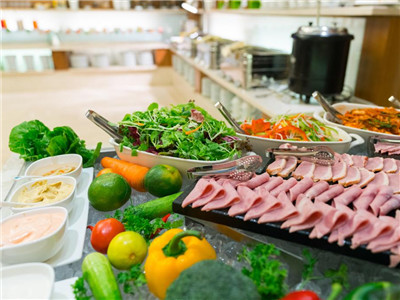 Why this Hotel:
Rooftop swimming pool
1-minute walk from Ben Thanh Market
Within a 10-minute walk from Sunwah Tower, Opera Building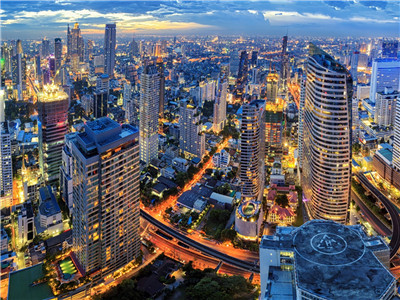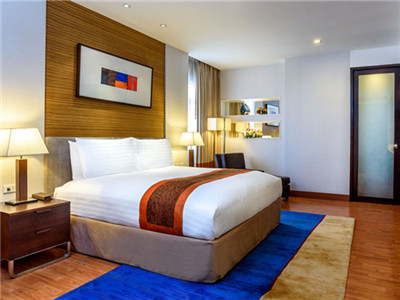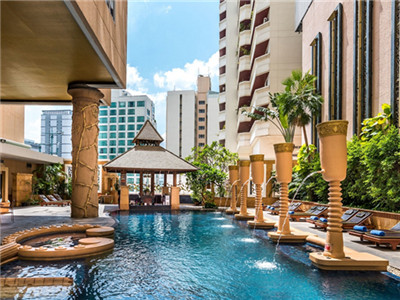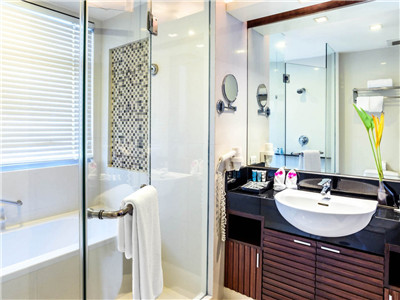 Grand Sukhumvit Hotel Bangkok – Managed by Accor
Why this Hotel:
Within walking distance from Nana Skytrain Station
Easy access to shopping, dining and entertainment options
36 sqm spacious deluxe room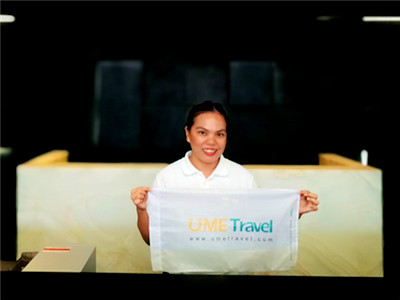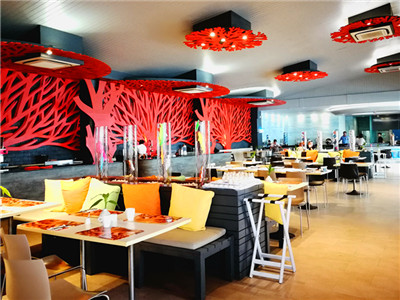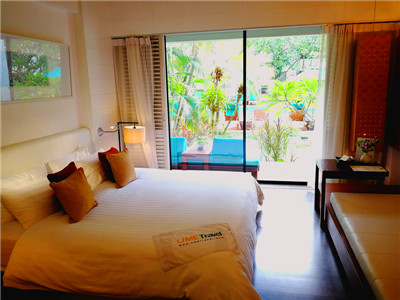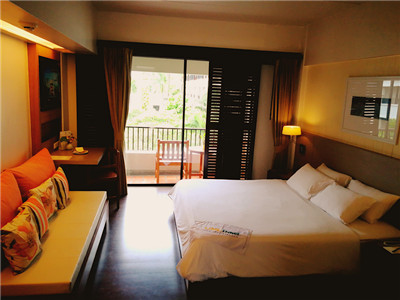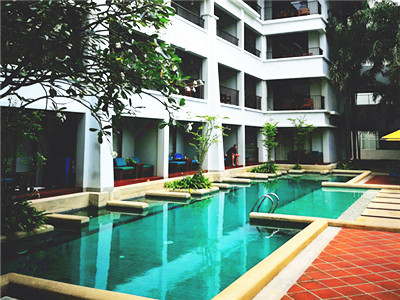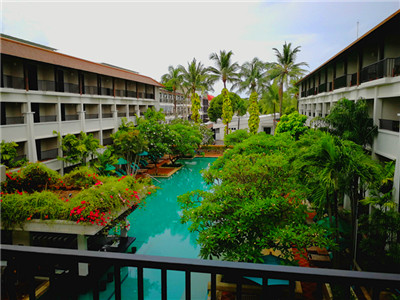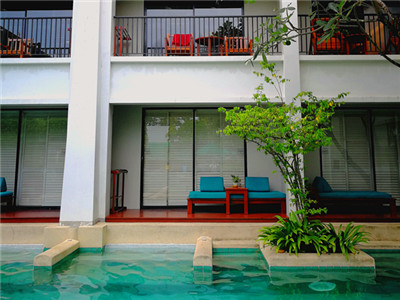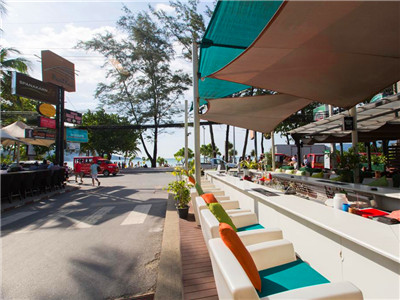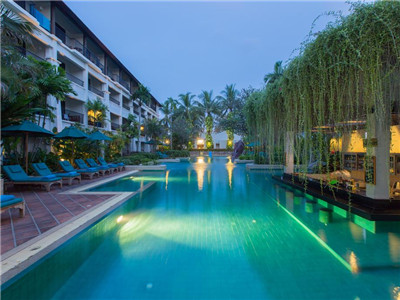 DoubleTree by Hilton Phuket Banthai Resort - SHA Plus Certified
Why this Hotel:
2 minutes walk from Patong Beach
500 m away from the Jungceylon Mall
Very close to nightlife district Bangla Road
Free shuttle service to Phuket Town
35 sqm spacious superior room
What's included
Day1-2
Silk Queen Grand hotel
Day3
Lavela Premium Cruise
Day5-6
Hoi An River Beach Resort & Residences
Day7-9
Grand Silverland hotel
Day10-12
Grand Sukhumvit Hotel Bangkok – Managed by Accor
Day13-15
DoubleTree by Hilton Phuket Banthai Resort - SHA Plus Certified
Carefully selected accommodation with breakfast
Accommodation based on two people sharing (for each person not sharing a room, the single supplement will be added)
Well screened Hotels

Handpicked hotels with good service and spacious room.

Super nice location

Downtown location with convenient transportation and many good restaurants nearby.
All mentioned internal flights, trains, and cruises
Private & air-conditioned vehicle with ample space
Best-time flight

No early get up. No late arrival.

Better seats

Select seats for you as spacious as possible, such as exit row or bulkhead with more legroom.
All meals specified in the itinerary
Satisfying food

Your special request on food can always be satisfied, no matter it relates to religion or medical purpose!

Local specialities

Traditional local food is delicious and its specialities are worth searching out with our local guide!

Little snack

Wanna try authentic local snack? Please follow us!
Bottles of drinking water and cold towels per guest per day
24/7 helpline while you are travelling
All excursions specified in the itinerary
All entrance fees specified in the itinerary
Sunset sailing with Jack on Halong Bay is definitely a MUST- DO! An absolutely amazing experience that totally exceeded our expectations of a sail. We were welcomed aboard with a glass of well chilled bubbles and soon were surprised by the amazing cruise around the Halong Bay's limestone islets and caves. We enjoyed the most spectacular sunset and views from this idyllic part of the world. A massive thank you to all UME staff! We will definitely be back and next time, for more southeast Asia tours!
Everything was perfect - from the booking, payment, and the delighted experience during the whole tour. Thanks to the great weather and sensational views! We could not be more thankful to extremely lovely guide – Aileen!
good to see,Good to learn about historical and nature scenery of Vietnam and Thailand. For our annual family tour with our 7-year-old son, this year we headed to the warmer climes countries. It's proved to be a great tour to relax and take in the beauty of southeast Asia. The highlight of our stay was the evening sunset cruise on Halong Bay and the historical park in Ayuttaya. We could not be more thankful to extremely attentive travel advisor- Alex, Diana and Sam, our local guide in Bangkok, Ayutthaya.
For visitors or locals this is highly recommended. A great overnight cruise with a very friendly and inclusive experience on Halong Bay. This was our first time spend a whole night abroad! It is apparent that safety is our most concern. Well, It's provided that we didn't need to worry about that. It is quite safe and the views on the sea and through the limestone cave is stunning!We enjoy a lot. Our hotel in Phuket is very close to the beach and important thing is best price. I have stayed at the Banthai Beach Resort & Spa twice, once in 2017 and again in this time. Both times I enjoyed my stay in Phuket as UME guys suggested!
I have been to southeast many times, but I am shocked I never found Ayutthaya before, the ruins here are wonderful. This Vietnam-Thailand tour made my dream come true! Reminded me very much of the profound history, didn't feel like those lovely beaches in southern Thailand at all. Some have been rebuilt (because the Burmese did a good destruction job on the place) to give you an idea of what it was like. What we can get they more than look around but learn ant think how they can make such a high Pagoda! Utterly stunning. Food in Thailand is also good very local taste nice what I can say. I loved this tour!!
We are so well looked after during the trip with their attention. Had an absolutely fantastic time on our Vietnam-Thailand tour. I explained that it was my partner's birthday and Diana helped me surprise him with a cake. Our private car was SUV. it was very clean, comfortable with air-conditioning, good "sitting" even on a long vacation. During our visit to Ayutthaya and Puhket, the weather was so fine, even a little bit hot for us. We didn't expect a such hot tour for it's our first time to southeast Asia. Our guide left us enough time to relax. Air-conditioned car gave really a great help! While found some lovely snorkelling and fishing spots and Adams's local knowledge was brilliant!
Could not have asked for a better trip and will certainly be coming back. If you love history, These two countries must worth a visit! Plenty of places to see and things to learn. Alex, our private travel advisor, was a wonderful professional. He was very friendly, helpful and knowledgable about the history and every information on Vietnam and Thailand. It seemed that he stays there all year around! In Vietnam, we had several moments of being able to float in the beautiful lagoons in pure silence, listening to the sounds of the jungle...we had the place to ourselves. In Ho Chi Minh City, Bangkok and Ayutthaya, our guides show us a stunning profound ancient history! Thanks guys, really appreciate everything you did for our tour!
Me and my wife are big travel buffs and we love visiting the South East. Earlier this year, we had done a China tour with UME Travels and loved every moment of it. So this time, when we decided to visit Thailand and Vietnam, the two countries are the most recommended destinations for a long tour in southeast Asia, we did not think of anyone else. Nothing is too much trouble and always ready to listen and explain under the nice arrangement of our travel advisor Alex. A great guy! We were there for pleasure and enjoyment - thats what we got and will be back.
I cannot recommend this Vietnam-Thailand tour enough to anyone. Alex suggested we make a couple of changes to the schedule due to the weather and everything went without a problem. Great day out in Phi Phi exploring magnetic island. Visited lots of secluded bays, beautiful scenery, had wildlife encounters and also managed some snorkelling. Apart from the beach tour, the key to what makes this trip special is you can start your tour earlier. You schedule is flexible which means you can escape from HOT weather and crowded tourists. It was really hot.
If you go to Indochina and have about 2 weeks, I highly recommend private tour with UME's team. We had Lisa as our tour guide in Vietnam and she was amazing. She was personable, with lots of knowledge and speaks good English. The Hanoi City and Halong Bay we went to was awesome. Temples in Bangkok, the Phi Phi Island were all excellent!
It's wonderful experience! We did not face any problems in understanding the history behind these mighty structures. We also saw the floating market in Bangkok. Visiting all the temples at one go was hectic, yet very satiating. Hoi An was more relaxed. We visited the city comfortably and also spend a night on Halong Bay.
We have just come back from spending 16 days in Vietnam and Thailand. I missed the sunshine there! I was so impressed with UME's team. Between interacting over e-mail with Aileen and then spending the tour with our local guides and drivers, everything was perfect. My husband and I had worked with 5 different guides over the course of our 2-week long trip to Vietnam and Thailand and this was our best experience. Next year, we want to visit China and we will surely contact UME for that. Cheers guys. See you soon!
My parents are devout Hindus. Recently, I found out that Anchor Wat is the largest Hindu temple complex in the world. So with my first-year salary, I planned a trip for them to Anchor Wat. Since they were going alone, I was concerned about their safety. Although they are Indians by birth, they have been in the US for too long. So was concerned how will they cope up. Chanced upon UME Travels over the net and was impressed with their tours. Contacted them and got an instantaneous reply from this lady called Eva. She was so reassuring since the beginning. Even before catching the plane, we were happy to be travelling through them. We went to Siem Reap and Phnom Penh. The hotels were well chosen and senior citizen friendly. Our guides in both the places were locals. So helped us a lot. Got a lot of insights into the history of Cambodia and the life of a Cambodian commoner. They also told us about interesting eateries as per our taste. My parents did not have any problem with food. Our guide in Siem Reap was very understanding. He took time to show us around in Anchor Wat and did not rush. That way we could complete the temple as per my parent's satisfaction. My mother had a bad cramp in her leg in the middle of the night, I contacted our guide. He came at night to give us an ointment which helped her. They even sent us a confidential form after we came back to get our feedback. We only had good things to say to them actually :) Highly recommended.
Alex and Alieen, Thanks a lot! you made our trip to southeast Aisa that much more enjoyable and we cannot Thankyou enough for our days out on the beach in Thailand.We enjoyed listening to the adventures tours and historical introduction of our guide in Vietnam.
I would recommend to Thailand and Vietnam if you are unsure the destinations if you want to travell in Asia. This is a great way to start! Had a fantastic overnight tour on Halong BAY. iT had some great surprises for us, very nature dependant. In Thailand, our guides and drivers were great. You know, local knowledge means everything on authentic tours. They were very professional in their approach. Our guide Nichapa was extremely prompt and responsive. Even a delay landing was an unfortunate incident, while the representative keep waiting us with kind smile and soon arranged everything to make our fllowing tour smooth and worry-free. By the way, Thailand in May is quite hot!
Hey guys! Just back from a trip to south east Asia so wanted to share with you our experience. Me and my boyfriend wanted to visit some of the SE Asian countries. We saw the good recomendation of UME travels on Trip Advisor. We were slightly worried about sending the payment and what if we couldn't make it at the last moment. They assured us that the payment is secured and refundable. It was hassle free. We didn't face any problem with regards to money. We were a little confused at first regarding which all countries to go. They suggested Thailand, Cambodia and Vietnam and we agreed with it. We did their Endless Beauty tour and it is rightly named so. The tour plan was made well from the beginning. We could see large cities and the countryside of each country and got a fare idea about their culture and food. From the moment we landed in Hanoi, we were made to feel at home. We were given a welcome kit each with contained a free sim card and a city map. Loved the personal touch. We were a little sceptical about interacting with local people there and communicated our worries to Eva, our advisor. She provided us a local guide at each place who spoke to us in good English. The guides were also available 24 X 7 to help us if we required. I particularly want to mention our guide Sam, who was so hospitable and kind. Our tour started at Hanoi and ended at Phuket. We saw each place with interest. What we loved ,most about the trip was the fact that it was very flexible. After covering Vietnam and Cambodia, by the time we reached Thailand, we were soooo tired and just wanted to chill. So we told Eva to spare us a day to lie down on the beach and just relax. They happily obliged. I'm sure they had to tweak a lot of things because of this, but they didn't let us understand. Really grateful to them for it. We loved the hotels that we stayed in. Clean and nice and very courteous stuff. My girlfriend loved the fact that we camped in the jungle for a day. She is a lot into camping and all. I was glad to see her so happy. We knew the names of our drivers and their contact numbers from before. Not that we faced any issues, still we were assured to know their numbers. Everyday before leaving for the trips of the day, we were given a cool towel and a bottle of drinking water. Their niceness didn't stop when our trip ended. After we came back, we were sent a survey about their service which they promised to keep confidential. We gave good feedback and also some ways they can improve and be brilliant. I do recommend UME to anyone who is interested to have a personalized vacation.
Thanks to my travel advisor Alex! You were always so friendly on the phone and via email. Although the weather sadly wasn't in our favour with what we had originally planned, but Our local guide made sure she gave us every other option possible to ensure we still had a great tour, and great doesn't even begin to explain the day we had. We visit Halong baay and spend a night on board. Then we continued to the central and southern Vietnam – Hanoi, Hue, Da Nang, Ho Chi Minh City and Mekong Delta. Really a good understand to local life, culture and history. Then we took international flight to Thailand. UME also booked this flight for us. Bangkok is really a big and busy city. No wonder that it's the largest city in southeast Asia. We encountered with several traffic jam. We spent our night in its modern mall and local night bazaar. A great lot to see and buy with reasonable price! If you want bring some souvenir, it is the right place. We visited Ayuttaya, a real astonishing acient ruins! Cruising back to Bangkok is really relaxing! Our tour ended in Phuket. We spent some time taking sunbath on the beach. Booking with UME was the best experience and decision I've ever made.
It was AMAZING. Hands down one of the greatest things we have ever done, every minute on the scenic tour was enjoyable.
I had an amazing experience with UME! Excellent logistic and the guide tour (Sam, Jack, Nichapa, Sern) was impecable. I would definitely travel again with UME!. Visit China next time! My favorite city in Asia. By contrast, Thailand is more fun and we really enjoy the Phi Phi kayaking and the world heritages ruins in Ayutthaya.
We spent great days with UME Travel in Vietnam and Thialdn, the most recommended destinations in southeast Aisa. My only regret was that the weather in Vietnam was not so good. When we cruised on the Halong Bay, tit rained a little. While the scenery was fantastic, just like cruising above the cloud! Then we visit some historic places in Hue and Hoi An. Their culture is very like that on China. We then contined to Thailand. Thanks the God. The weather there is good! We visited Bangkok...visiting Royal palace, Wat Pho, floating market, Ayutthaya and boat trip on the Chao Phraya River. Not to mention informative, interesting guide – Sam. He is always patient and full of laughs. We did some diving in Phuket. I have no words to explain the amazing seafood picnic spread that Bec had put together, it was unbelievable, so much detail, thought and effort had been put into it, and who could forget the absolute quality of the seafood selection. It is so much more relaxing and such a more rich experience! We can't recommend you enough.
Would definately reccomend any new visitors to UME Travel to book this private tour. It covers all we want to see and must-sees. It featured with relaxing pace, local culture and mouth-watering local snacks. I missed that. My wife and I had never been to southeast Asia and had no real idea where to start although we knew which sites to visit. My co-ordinator Diana was so sweet. Being a family tour, I had concerns. She assured me there is nothing to worry about made sure I was well taken care of everywhere. I got private car in each place and a private guide who showed me around. The guide was informative and very friendly. I would highly recommend booking them for one of your first try in southeast Asia.
We have a luxury tour in Hanoi Vietnam. it was a memorable experience for us!! and we loved it! The street food tour with the guide was terrific!! I guess it was apparently the best food we tried in Vietnam. the UME guide was very responsive and friendly during and after the trip. we are lucky to meet a professional and reliable travel agency and great service.
It was a impressive tour from Vietnam to Thailand!! Thanks my trip advisor Alieen, she is a responsible girl, 'cause she enjoined everything including we have vegetarianism!! my family experienced and visit something new outside of our life. What makes me moved is Ha Long Bay in Vietnam. There are towering limestone pillars, small islands and the crystal clear water, which are truly breathtaking.Thanks UME travel give us a amazing trip!!
We are home for 5 days. Here I write a comments on this trip through Vietnam and Thailand. Thanks the UME team provide us a comfortable trip for us!! they really did good job. Alex is my trip advisor. He made and updated our trip proposal very timely!! Our parents love the Hoi An city very much! Especially ancient town.There are lots of architetures and buildings were kept in a complete way without the effect of wars and development. You will feel the ancient style here. In the morning, no motor bikes and cars in the morning and evening, which is good for tourists. the riverside is beautiful and photogenic, dont forget to bring a excellent camara, always busy in the evening here. Overall this trip make us feel happy!!!
When we arrived in Vietnam, the UME team pick us up. Everything is okay.our air is delay,we are glad to meet the local guide though! 'Cause we REALLY arrived the destination. LOL…we had went to many place and experience local life (We thank our lovely trip advisor Pheobe, she specifically assigned their guides we hope LOCAL life). I remember the Da Nang beach, it is a very nice beach and we love it so much! there are some water sports here, the sand and water are clean! if you have enough time, just spend a whole day to enjoy. We will visit it again in the next year.
Phuket is the last stop in this tour!! Actually a bit tired during long trip. but okay we learned many from this trip!! Each country has its character and it will exist as the way it is. Phuket is the most famous city in Thailand after Bangkok. Thanks our guide Sam leading us to visit the famous Patong Beach. our little boy love running on the beaches all the time with joy. Nice view, there is sun bed with price 100baht for whole one day. the water is not clear....but still good. if you are travelling alone or with adults, Well, you can go to a very busy and crowded street with many bars and go go dancers, loud music. We just cross these street on the road back to our hotel. and many local handicrafts like paintings etc. selling on the street. It is a not bad idea to take some for your loved ones.
What a fantastic tour!! After long trip, we arrived Thailand, a dreaming country of mine. We try a diving in Phuket. we have never seen a passionate diver like Tony. He makes our diving full of fun. you will have an eye to see the fishes in the water, how magical the ocean is!! Thanks our trip advisor UME for arranging everything well.
We are treated well from the enquiry to the end of the trip! We thank the excellent and professional UME team and Diana our trip advisor!! We had a perfect experience in Vietnam and Thailand. The most beautiful place is Ha Long Bay in our memory. Really awesome place for visiting!! Especially we loved our overnight stay on the boat!! Got to explore the hang sung sot caves!! Did some sun baking and swimming at Ti Top Island! Also got to hike to the top of the island to the look out!! HIGHLY recommended, would definitely do want to do it again!
We were surprised in the Phuket Elephant Sanctuary!! This is the first time to see REAL elephants! Our beautiful guide Nichapa interpret very carefully and clearly, she tell us what we can do and what we can take part in with patience. Actually we learned some knowledge about the elephants, they were free to come and go. You can feed and pamper elephants on this side without messing with their life! We took some pictures and had a great time!! We honor the work man in the sanctuary; they are really doing a meaningful job.
My friend recommend the UME travel to me, they are really a reliable site offering efficient travel advice and arrange everything well! In our trip, we visit many interesting city and scenic all around Vietnam!! That's cool!! You cant imagine what you can do outside of your country unless you meet them. Yeah, that's my feeling!! Im a collector, I like varies of vintage things. We visited the famous Hoi An ancient town, a mysterious town-there are kinds of shops, you can find local food, cafes, clothes, souvenirs, handicrafts what showing the Vietnamese local style. Really amazing pries for me!!
We had a wonderful trip with UME in the long days for over half a month!! thanks for everything you guys did for us!! it is very kind of you, my trip advisor Alieen!! When we visit Ho Chi Minh city, there is a interesting place. It is the Post Office. Wow ~~~ it is a REAL post office, very old post office!! We were interested in the old world-known post office. you will think about how it works in the last century. there is ancient phone booths n clocks, and some old coins and stamps in the grand central area. As an real post office, what appears in your mind? correct, sending letters or others. Dont be hesitate to send a post card to your loved ones back home!!! they will be surprised.
A happy Ending!! Let me refresh my memory, we went to Vietnam and Thailand. we had saw beautiful beaches with sun shinning, ancient city with Vietnam local style, the Ho Chi Minh city, and the exotic Bangkok and well-known Phuket. Arrived in Bangkok, we had an Ayutthaya tour. You will learn about the history of Thailand.The ruins in Ayutthaya looks extremely beautiful, and quite majestic. there are flowering trees, peaceful. you can walk around the temple and stupas. Worth visiting and exploring. Our guide Sern is a gentleman with great learning in history and culture of Thailand.
Visting in Thailand, you should accept that the GRAND PALACE is a must-visit place, even you dont like the Buddha's culture.The palace is really really splendid, but there are some rules you need to know when visiting or will in the future. 1) When you walk through the gate, you cant go back. so be sure dont be parted from your family. 2) No shorts and exposed arms. ('Cause Thai people regards this palace as in a high reverence, so the tourists as well have to do like what Thai people do.) 3) You can buy a trousers under 300 thb. From the view of mine, the palace is stunning, fancinating and spiritually uplifting. Whatever the gold adornments or walls with colorful patterns, which make the palace completely magnificent. W I personally found this palace stunning, enchanting and spiritually uplifting. From the golden decorations to the walls groaning with ornaments, the place is simply magnificent. We are lucky with a responsible and knowledged guide, we had learned more about it. Thanks for my trip advisor Phoebe in UME!!
We visited Hanoi recently, that's a colorful time in Hanoi!! We like walking around the dazzling and vibrant Hanoi city. Under UME's help, nothing we are supposed to worry. 'Casue they arrange everything well and there was so much to see, smell and experience in Hanoi. Especially the Dong Xuan Market deserve your specific visit!! Crossing in the crowded road is a kind of fun. Our lovely guide recommended a local coffee bar for us, located on a bustling crossing.Even though, we still enjoy ourselves there!! Thanks for the best UME.
"This is fantastic tour!! 'casue we had visited 2 countries at a time! And they are popular in recent years. We love closing to the nature. By chance, many places in this tour have beaches. Happy everywhere. Apparently when we mention Vietnam, where remind of the Uncle Ho - who is a great leader in the past war. Yeah, we have visted Ho Chi Minh's palace. Nice garden and house there. it is the must-visit place when you are travelling in Vietnam. "
Overall experience: Cool and Awesome!! Enjoyed this tour!! When we arrived in Thailand, we visited the Damnoen Saduak Floating market! You will be in a boat to tour and you can make some purchases on the boat! Of course, you can afford some delicious local food near the jetty. during the tour, you can see the houses along the river and amusing cultural experience! Thanks UME team and my trip advisor Alieen, she is very professional! and she cares our day tour everyday by sending emails for regards.Thank you so much!!
I heard about food tour by Vespa from a friend of mine. It is excited and wonderful! Acutually I felt a bit nervous about trying it SINCE many people tells you not to do in Vietnam - ride Vespas! However within the help of our guide and two drivers I felt completely at ease.This was great fun! It is completely safe and very enjoyable !!
Our first time to Vietnam!! Thanks for the UME team's help, we got a memorable experience!! espcially my trip adviser Alex, he is really excellent and patience!! When we were in Ho Chi Minh cith, they guide us to visit a fanciful place where we have never went before, it is tunnels, just EARTHY. that's really novlety for us. you can learn much about Vietnam War. If you are a claustrophobia, better not go into it. Or you can have a try, be with a guide, maybe you will get a different way to resist with claustophobia instead. Good luck!!
We have an enjoyable long trip with UME Travel!! Since we are the first time to Southeast asia. My trip advisor Alieen provide us a well-arrange. We wanted this trip be perfect!! I told everything to UME guys, Eva made a detailed itinerary for us. Then paid for the down payment. no need to worry about any more. just paid the rest money on another time. It seems everything goes well!! We visited Vietnam! most of our time spent close to the ocean, which is just what we expected and imagined. regarding of Vietnam, we had heard some about it, especially Vietnam War which well-know in the world history.since the war passed not so long, there are many ancient buildings kept completely, where embodies unique charm. Another day, we visited Thailand. As many people know, thailand is a country full of surprise and exotic. you can see the famous grand palace and temples. if you are a culture-lover, the palace are supposed to be in your sight. and we also went to the terrific island Phuket!! Since we have kids along with our tour, that's really a memorable trip for them! 'Cause they are busy than us adults, we have more time to enjoy ourselves. LOL...
I still have an awesome trip! Even though there are crowded people. Thanks for my trip advisor Alex! He told me clear and detailed information!! This is my first time to explorer Southeast Asia! Originally I decided to have this trip with several friends of mine. However they don't have right time to go with me. I started alone....HOWEVER, it is amazing trip! I can go everywhere without andy hesitate with my guides in different cities. wow I had tasted vietnam food and thai food. really different from our country's taste. some are hot, some mixed sweet and spicy... Strange taste for me... also there are most food we loved!! AND I had enjoyed wide and extend beaches, where I have never seen before!! really amazing! the sunshine is not strong, the wather is cool and clear, enjoyable beaches!!"
We spent a long weekend in Thailand and Vietnam with my husband! Everything was great! They look after our every need and made it am awesome trip which is totally different with others. We enjoyed the food, the autherntic villa. It was our second visit in Asia but we will come back again with UME for sure!
All the drivers and guides both in Vietnam and Thailand were excellent. Hotels were the exactly what we wanted. Phoebe was always at our back end call anytime we had questions. I would definitely recommend them.
I loved Hanoi, Ho Chi Minh City, Bangkok and Koh Samui… the trip was amazing
We had an amazing experience on our trip to Thailand and Vietnam. Phoebe was amazing in planning our trip, very knowledgeable and made everything easy and smooth! Great service, will definitely use UME Travel again in the future.
service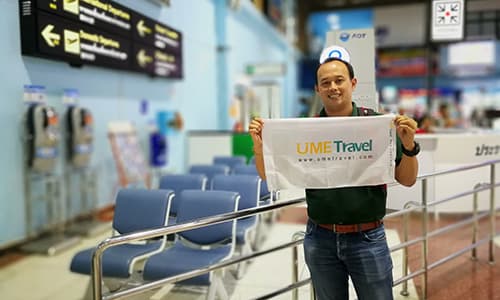 Professional Guides & Drivers
We offer professional private tour guides with over 10-year experience, well-performed vehicles less than 5-year service life and licensed drivers with 5-year practice. Each of our employees undergoes rigorous screening before they can join our network.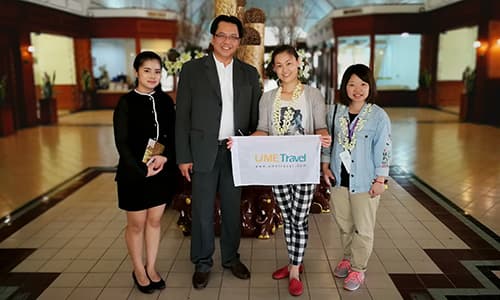 Well-selected Scenic spots and Hotel
All the hotels we advised have been inspected by our team and we spend time each year to top up our knowledge on the spot. Continuing Positive feedbacks on them from former customers because of their outstanding and unique characters.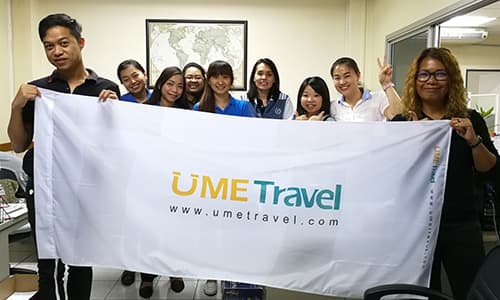 Local Available 7/24
You will have our local team's urgency contact number and we are available whenever and wherever. If you meet any problem or need any help, just make a phone call and everything will be settled down at a time.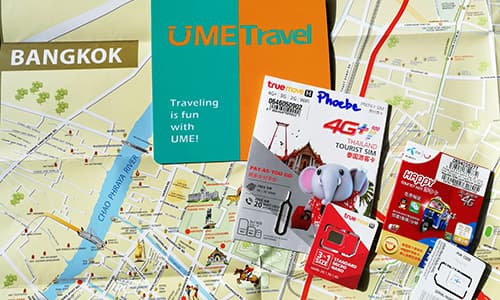 Warm Welcome Kits
We provide the welcome kits for each customer, you will receive the SIM card, city map, a bottle of drinking water and a cool towel per guest per day for FREE. Get all first-step information and useful tips in one profile and make your first tour simple and easy.