Kunming Tour Packages
Kunming is well known for its beautiful and peculiar, breathtaking and unique natural landscape. Among these dramatic sites, Yunnan Stone ...Are you thinking about spending some days in Kunming and not sure yet what to do? UME had a look around and put together our own list of this beautiful city.
Kunming Discover Attractions
Touring in Kunming, you will find this is a friendly city with various interesting attractions in and around the city, a forest consisted of numerous stones called Stone Forest, the splendid garden 99 Horticulture Expo Garden, the exotic site called Grand View....Tour with UME Travel, you will not miss any top attraction as well as special spot in Kunming.

Kunming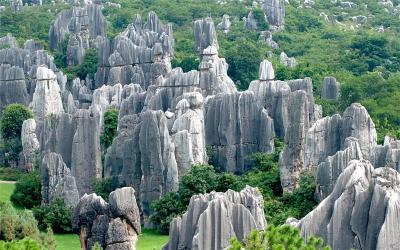 Kunming