5

Super Experiences!

Our genuine experts explored the destinations time and again and finally worked out the itinerary taking you to experience the highlights in various ways that others might miss.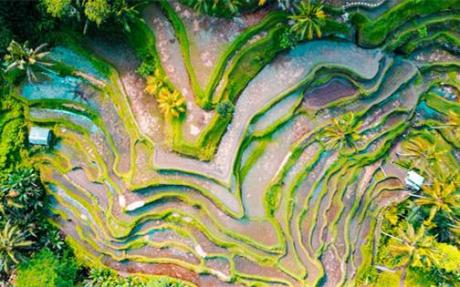 Visit this village offered with many kind beautiful art, myth, and history, such as Watching Barong Dance performance to make Ubud Village journey is memoable one for you and family.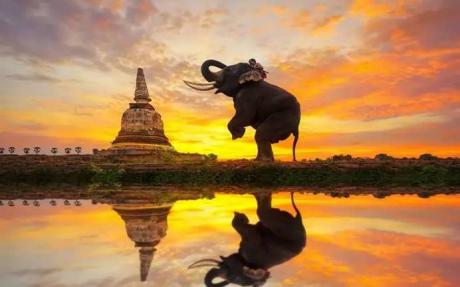 Our knowledgeable local guide will take you back to the Ayutthaya period to discover the unbelievable Thai-Burma war and to see how the historical Ayutthaya became ruins.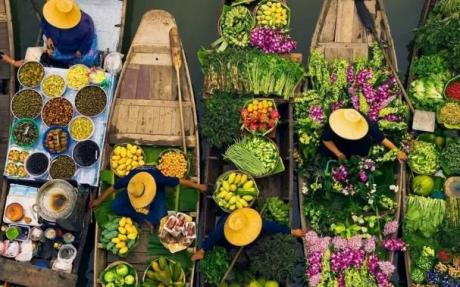 Take a traditional long-tail boat to experience the floating village then start your in-depth exploration to bargain in the 100+ years floating market by paddle boat.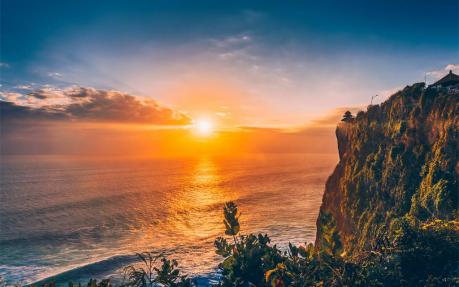 Discover the historical beautiful site of Uluwatu Temple built in the megalithic era with the spectacular sunset as the backdrop.Enjoy a wonderful Seafood Dinner.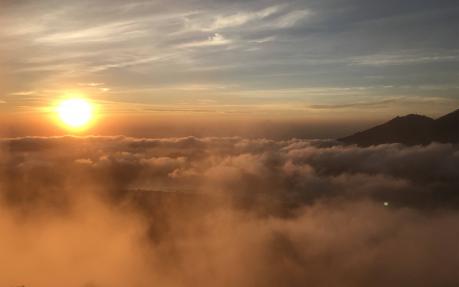 Watch stunning natural scenery of Penelokan, hike on the world's most beautiful blue caldera
Itinerary Details
The following itinerary is for your inspiration. Our experts will customize your own tour according to your interests, schedules, hotel tastes and budget. All can be tailor-made!
You Can
Extend/cut down length
Adjust activities to your interests
Change a hotel
Everything you want
Expand all
Day 1 - Arrive in Bangkok
Today you will fly to Bangkok. On arrival, your private guide will welcome you at the arrival hall and transfer you to your hotel with a private car and driver. Your guide will help you with luggage and hotel check-in and ensure your arrival is worry-free.
Accommodation:
Century Park Hotel - SHA Plus Certified
Good to know
The rest of the day is arranged on your own.UME suggest you spend some time to relax and recover from the long-distance flight or possibly from jet-lag. If you feel like going for a walk and checking out places nearby, feel free to ask your private guide for recommendations of good dining or places to see.
Day 2 - Good Morning Bangkok!
Depart early morning for a 2-hour drive to the 100-year-old Damnoen Saduak Floating Market located 100 km (62 mi) from Bangkok, one of Thailand's most famous attractions. Day-in and day-out from about 8 am to about 11 am, the Floating Market is routinely crowded with hundreds of vendors and purchasers floating in their small rowing boats selling and buying or exchanging their goods. You will have a chance to take a ride on a long tail boat to get the real sense of a floating village. After the long tail boat cruise around the village, you will stop at a transit point where you can choose to further explore the floating market by a 4-seat boat (at your own expense) or stroll around by the river's banks. After having lunch, you will return to Bangkok, and you will visit Wat Pho, which is one of Bangkok's oldest and largest temples. Wat Pho was built by King Rama I about 200 years ago and houses the gigantic, gold-plated Reclining Buddha image. This unique image is 49 meters long and 12 meters high with beautifully inlaid mother-of-pearl soles. Your last stop is The Royal Grand Palace, the nation's landmark and the most revered royal monument. You will see the Palace, which is used for many different occasions, and you will see The Coronation Hall, the Funeral Hall, the Royal Guest House, and the mysterious, famous Emerald Buddha (Wat Phra Kaew), the most revered Buddha image in Thailand. Then return to the hotel.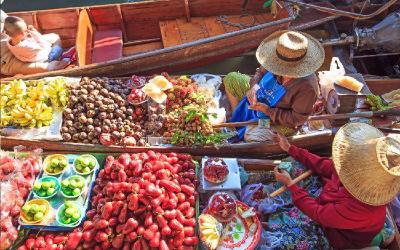 Damnoen Saduak Floating Market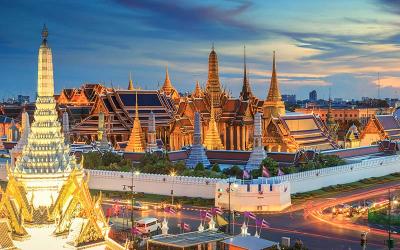 The Grand Palace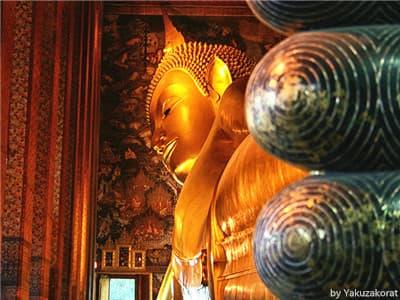 Wat Pho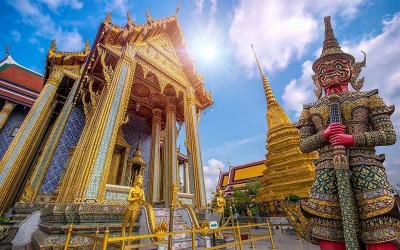 Wat Phra Kaew
Accommodation:
Century Park Hotel - SHA Plus Certified
Good to know
Optional: In order to let you experience the other face of Bangkok and discover its heritage sights on your own pace,we would like to recommend you our specially picked Bangkok hop on hop off bus tour instead, which will provide you a total different way to explore most of Bangkok's Top 10 must see attraction. You will also enjoy an international buffet dinner on a luxury cruise ship when finish your Bangkok hopping tour.Please let our expert know if you would like to make this change.

Most temples & palaces in Thailand are sacred place, so you'll need to respect the strict dress code in place. You'll need to wear pants or a dress/skirt that extends well past your knees, and a top that fully covers your shoulders. (No shorts, mini-skirts, short skirts, tight fitting trousers, tights, see-through shirts, culottes, or quarter-length trousers, sleeveless shirts, or vests and sandals (without ankle or heel straps), etc.
Day 3 - Ayutthaya UNESCO World Heritage Site
Depart for a 1.5-hour drive through Bangkok's rural outskirts to Ayutthaya History Park. Begin by visiting the Bang-Pa-In Summer Palace, located 60 kilometers north of Bangkok, an impressive architectural blend of East and West dating back to the 17th century. 
Lunch at a local restaurant.
Continue to Ayutthaya, which was the capital of the Thai Kingdom for 417 years. The city was founded in 1350 by King U-Thong and in 1767 it was destroyed by the Burmese army. Nowadays the ruins of the former city are on the UNESCO World Heritage list. You will take a local Tuk Tuk to stroll around the ruins of several ancient temples including Wat Phanancheong, Wat Mahathat, where the roots of a tree surround the head of Buddha; Wat Prasri Sanphet, a former royal temple during Ayutthaya days of glory; Elephant Camp, Wat Lokkaya (Wat Pranon), if time permits, Wat Chai Wattanaram, a perfect example of Khmer architectural influence. During the visit, your guide will take you to sample a notable local snack – Roti Sai Mai which is also referred to as "Sweet Angel Hair".

After the visit, you will take a private car back to your hotel in Bangkok.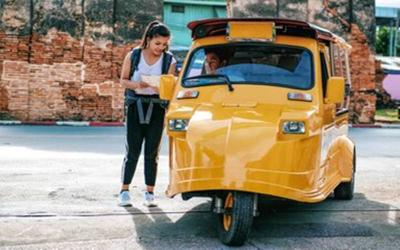 local Tuk Tuk in Ayutthaya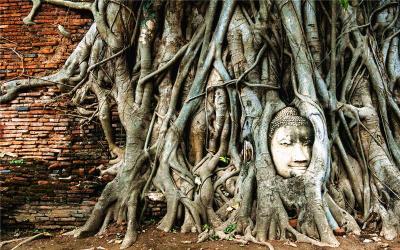 Wat Mahathat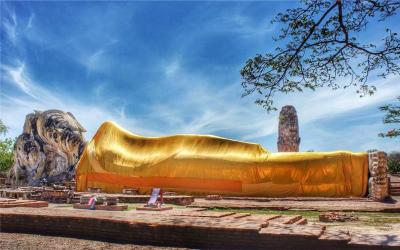 Wat Lokayasutharam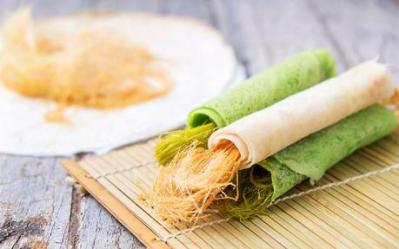 Ayutthaya Roti Sai Mai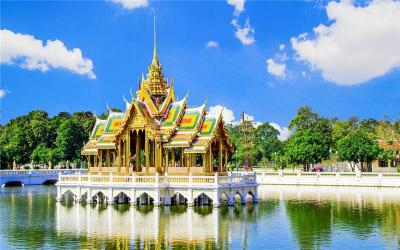 Bang Pa-In Summer Palace
Accommodation:
Century Park Hotel - SHA Plus Certified
Good to know
When you are visiting Ayutthaya, you must try Boat Noodles (Kuai Tiao Ruea)! Originally, this dish was only sold on small paddle boats in Ayutthaya.  As time went on, it started to be sold on the shore, too.  Now, this Thai noodle dish is sold in tiny bowls, and there is always a challenge - to see whose bowl is piled higher! Ask your private UME guide to stop at one of these popular local restaurants and try this delicious dish.  It is hard to find this dish in  any other place in Thailand!
Day 4 - Fly to Phuket
Check out from hotel, you will transfer to Bangkok airport for your internal flight to Phuket. On arrival, your private driver will take you to the hotel for check-in.
Accommodation:
Burasari Phuket Resort & Spa - SHA Plus Certified
Day 5 - Full-Day Explore James Bond Island
Enjoy a private transfer to the pier, our private guide will also escort you on boat, they will provide you a one on one service by helping you take care your belongs, taking photos when you are snorkeling, etc.
After pick up at your Phuket hotel in the morning, you will arrive to the cruise departure point at Ao Por Pier. You can enjoy the complimentary coffee, tea, and dessert service before boarding your boat and entering Ao Phang Nga National Park (join boat). There you will have an opportunity to enjoy the beauty of the area by snorkeling and swimming in the peaceful blue water. Later, you can admire the craggy stalactite formations of Panak Island's caves while canoeing in Bat Cave or Mangrove cave. Then, when you leave Panak Island and move on to Hong Island, our guides will be with you as you explore hidden caves and lagoons on the island. If you are lucky, you will find locals selling coconuts in the mangroves, and you may even get close enough to observe a variety of wild monkeys!

After having a wonderful buffet lunch on board the boat, you will continue to a photo stop at Khao Phing Kan, also known as James Bond Island. The famous movie named 'The Man with the Golden Gun' was filmed on this island. Then, you can enjoy swimming and relaxing on the beach before returning to Ao Por Pier and our private guide will escort you back to your hotel.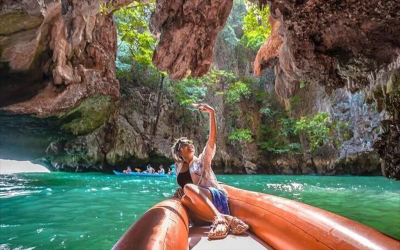 Panak Island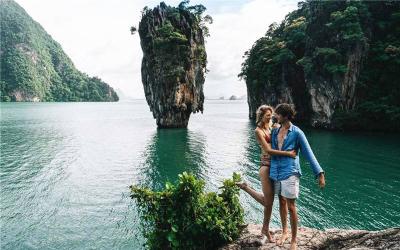 James Bond Island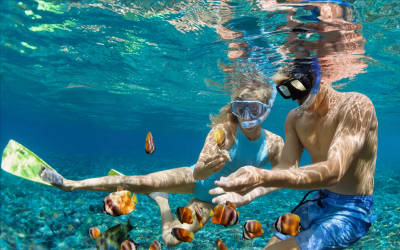 Snorkeling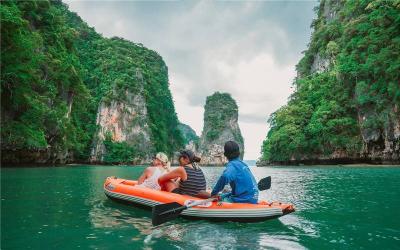 Canoeing
Accommodation:
Burasari Phuket Resort & Spa - SHA Plus Certified
Day 6 - Half day elephant care in Phuket Elephant Jungle Sanctuary
Enjoy a private ride to Elephant Jungle Sanctuary Phuket. It takes approximately 1 hour through scenic agricultural areas, hills, and beaches, before arriving at the Sanctuary. There, you will meet your English-speaking guide and learn a little about the elephants (Join Group), before changing into traditional Karen clothing.
After being allocated bananas and sugar cane to feed to the elephants, you will walk with your guide through the Sanctuary, where you will find free-roaming elephants and hear their individual stories. You can touch, feed, photograph, and interact with the elephants at your leisure while you learn about their lifestyle and behaviors.
Finally, eat some snacks and seasonal fresh fruit, after you done at the Sanctuary you can go to Naithon beach to a hangout before enjoying once again the impressive rural scenery as you drive back to the hotel.
Phuket Elephant Jungle Sanctuary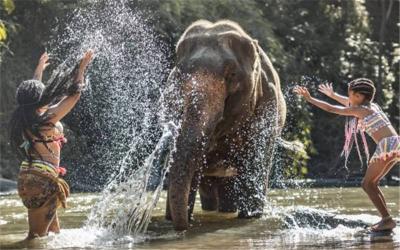 Elephant Bathing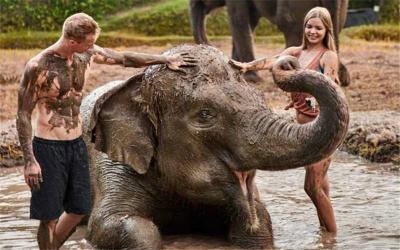 Elephant Mud Spa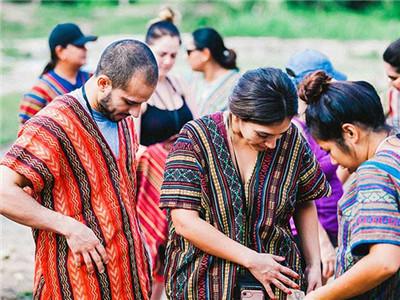 Traditional Karen Clothing
Accommodation:
Burasari Phuket Resort & Spa - SHA Plus Certified
Day 7 - Free Time in Phuket
Day of leisure. Relax at your hotel or explore the surrounding area.
Accommodation:
Burasari Phuket Resort & Spa - SHA Plus Certified
Day 8 - Fly to Bali
Enjoy your free time until your guide comes to escort you to the airport for your onward flight.
Om Swastiastu! Welcome to Bali! Upon arrival at Denpasar Airport, Your English Speaking Tour Guide will be waiting for you at the main gate, holding the signboard with your name. After a warm welcome, the guide will take you directly to your hotel for check-in. During the transfer, your guide will give you some brief information about your hotel, its surroundings, and about Bali – he will explain your program for the following days and set up it's the timing at your convenience. Check-in at your hotel and rest of the time is at leisure to explore this beautiful Island on your own. 
Accommodation:
D'Bale Ananda Ubud Villa
Day 9 - Bali Swing & Ubud Palace & Art Market & Tegalalang Rice Terrace
The first stop on the tour is to Bali Swing. A series of several different swings of varying heights, the Bali Swing overlooks a lush palm tree valley and the Agung River. Here you will be truly immersed in the Balinese jungle. If you don't wish to partake in a swing ride, consider one of the 'hanging nests' that are scattered around the grounds. Wedged between two enormous palm trees, these nest-like structures serve as lookout points for the spectacular views and are perfect for enviable photoshoots. 
We enjoy lunch at a local restaurant before continuing on to central Ubud. Puri Saren Ubud, the palace of the latest King is a not-to-miss sight that features intricate Balinese design and beautiful grounds. We journey to the nearby Ubud Art Market to see more traditional Balinese crafts, where you can shop for beautiful souvenirs or simply admire the artists' works. 
As we depart from Ubud Center, our last stop of the day is Tegalalang. One of Bali's most recognized places, Tegalalang's famous rice terraces are one of the most picturesque and iconic scenes of the island. Take photos looking down at the breath-taking scenery or explore the fields and feel the grandeur of the area before you are returned to your hotel.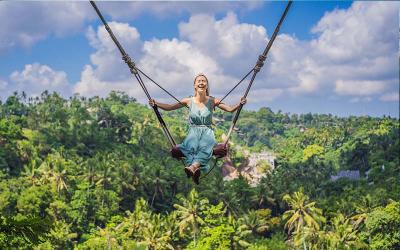 Bali Swing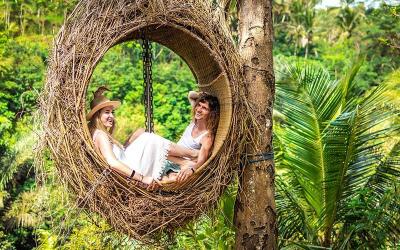 Hanging Nests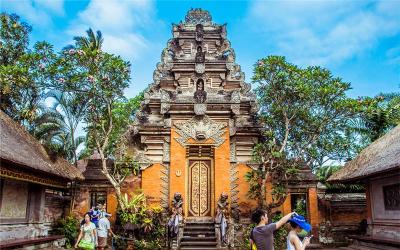 Puri Saren Ubud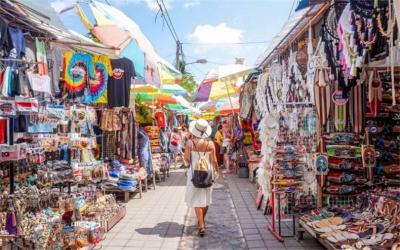 Ubud Art Market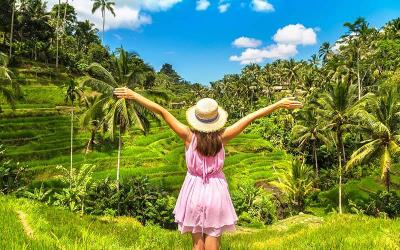 Tegalalang Rice Terraces
Accommodation:
D'Bale Ananda Ubud Villa
Day 10 - Waterfalls!
If you love photography and natural beauty, this private door-to-door waterfall tour is for you. Visit the three most beautiful waterfalls around Ubud without the hassle of self-drive: Tibumana Waterfall, nestled in the jungle, Tukad Cepung, concealed behind a cave, and Tegenungan Waterfall. Along the way, enjoy a Balinese lunch at a traditional "warung".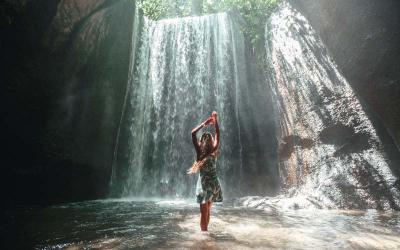 Tukad Cepung Waterfall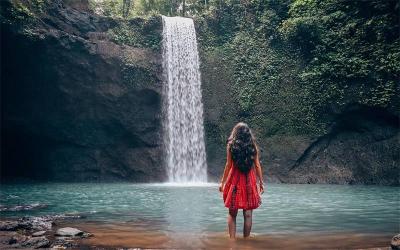 Tibumana Waterfall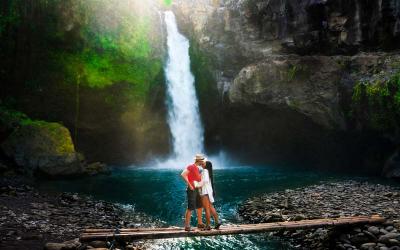 Tegenungan waterfall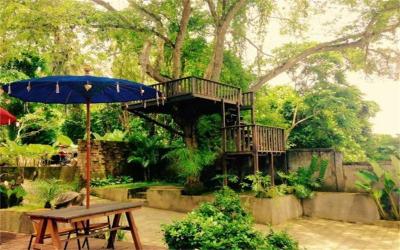 Pekandelan Warung
Accommodation:
D'Bale Ananda Ubud Villa
Day 11 - Campuhan Ridge Walk & Sacred Monkey Forest & Temple & Sunset Club & Nusa Dua
You will take a private transfer to Nusa Dua.
The activities of this day:
Campuhan Ridge Walk 

With green scenery you will feel calm from the hustle and bustle of the city. in this place it is often visited for jogging to burn calories in the body. the trail is approximately 1 km and is usually used for taking prewedding photos.
Sacred Monkey Forest Sanctuary

Sacred Monkey Forest Ubud is the famous tourist attraction in Ubud. The Monkey Forest Ubud has 186 species of the plan and tree in 12,5 hectares of the forest. The Monkey Forest Ubud has 3 temples inside namely Dalem Agung Padangtegal Temple, Holy Spring Temple and Prajapati Temple. The owner of this place is Padangtegal community and managed by Mandala Suci Wenara Wana Management. In this place tourists can chat with monkeys and can also feed bananas that can be bought there.
Tanah Lot
Experience the black lava towers of the sacred 16th-century temple, built on a lava rock 200 meters offshore.

Finns Beach Club. 
Enjoy your sweet time with the sunset here! (Sunset lounge bar walk in free seating with optinoal menu)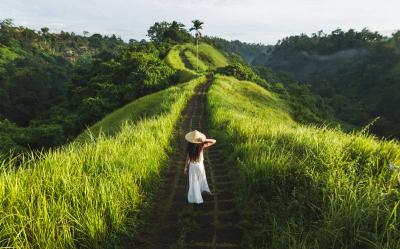 Campuhan Ridge Walk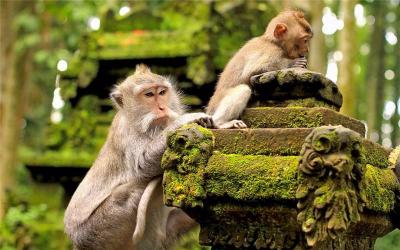 Monkey Forest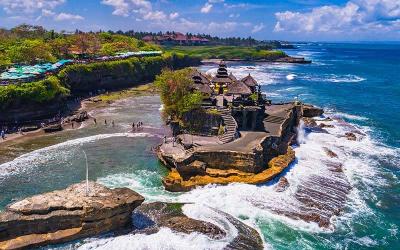 Tanah Lot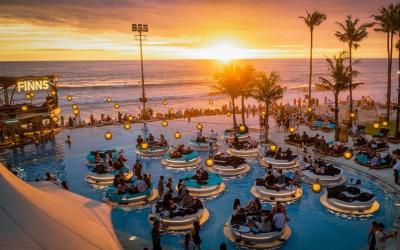 Finns Beach Club Sunset
Accommodation:
Bali Relaxing Resort and Spa
Day 12 - Best Bali Beaches in Nusa Dua
What to Expect on this day:
Nusa Dua Beach
Our first stop will be Pantai Mengiat - the best beach of Nusa Dua. At this beach, you can chill, rent sunbeds, swim, or simply enjoy the beautiful view. You can also walk along the coast to the Water Blow (to left of Pantai Mengiat, driver will wait you in the parking), or head over to Geger beach (to the right). Take this time to relax and enjoy the scenery, but be sure to notify the driver when you'll be coming back. Driver will wait for travelers in the parking lot, and if you would like more free time, simply let the driver know and they will be happy to accommodate your request. It is certainly an option to skip travel stops, but better arrive at Uluwatu Temple at 4 30pm, as the amazing Kecak dance show starts at 6pm.
Water Blow
Water Blow is just a short 15 minute walk away from Pantai Mengiat - a unique spot located in Nusa Dua where large waves of sea water from the Indian Ocean crash against the jagged limestone edges of the cliff. The water Blow is the outcome of the narrowing crag below the cliff's face that channels a massive surge of water up to 30 meters high from it's base after strong currents. This phenomenon results in giant, irregular waves that can reach sever meters high. The area provides a 24- degree lookout of dramatic seascape that is bordered by guardrails. Be sure to note that the strength of wave splashes can vary depending on the water levels and wind.
Melasti Beach
This beach is located below a high cliff. With clear blue water, corals and an amazing view from the cliff, this beach is one of the best in Bali.
Uluwatu Temple
This temple (pura in Balinese) is built at the edge (ulu) of a 70 meter high cliff (watu) projecting into the sea. Though a small temple was claimed to have existed earlier, the structure was significantly expanded by a Javanese sage, Empu Kuturan in the 11th Century. Another sage from East Java, Dang Hyang Nirartha is credited for constructing the padmasana shrines and it is said that he attained moksha here, an event called ngeluhur ("to go up") locally. This has resulted in the temple's epithet Luhur. The temple is inhabited by monkeys all around. Definitely a view you will enjoy from the cliff.
Kecak and Fire Dance
A Kecak dance performance based on the Ramayana is performed daily in Uluwatu temple everyday at 6pm on the cliff-side. This outdoors performance also displays the beautiful sunset in the background as you watch the Kecak Fire Dance.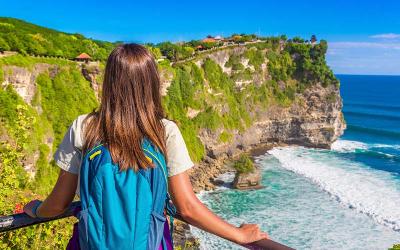 Uluwatu Temple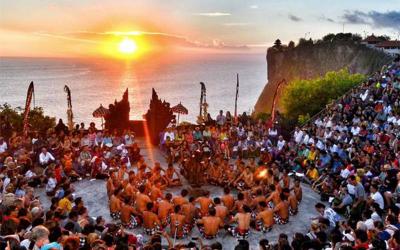 Kecak Dance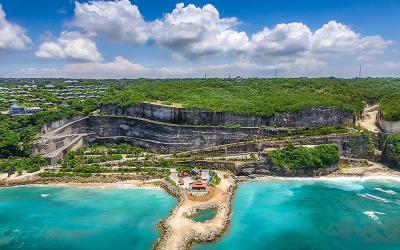 Melasti Beach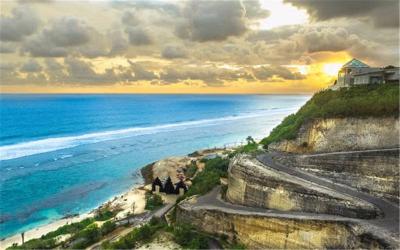 Melasti Beach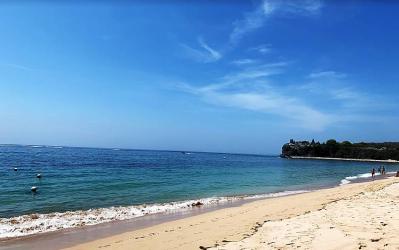 Nusa Dua Beach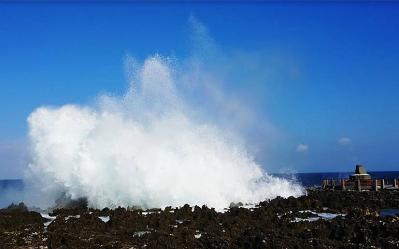 Water Blow
Accommodation:
Bali Relaxing Resort and Spa
Accommodation
3 Nights in Bangkok
4 Nights in Phuket
3 Nights in Ubud
2 Nights in Nusa Dua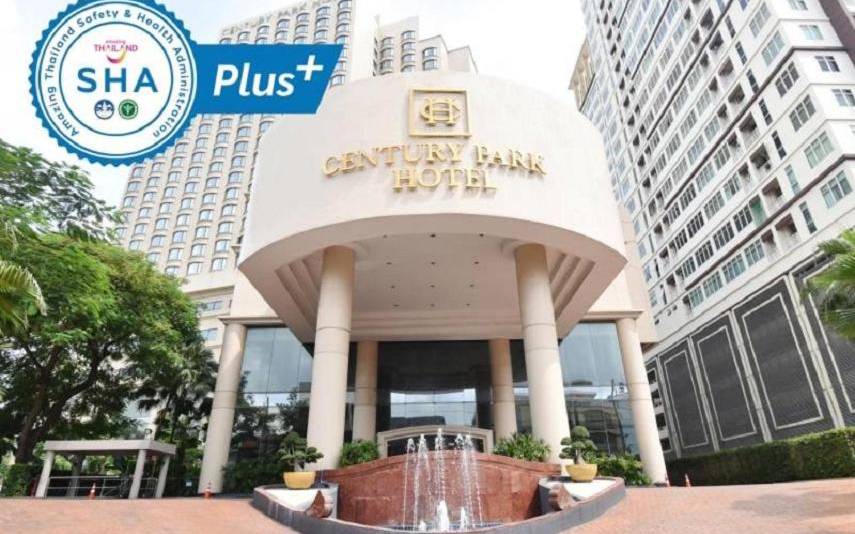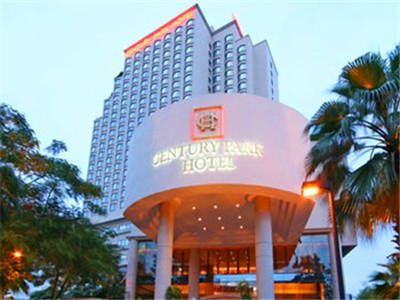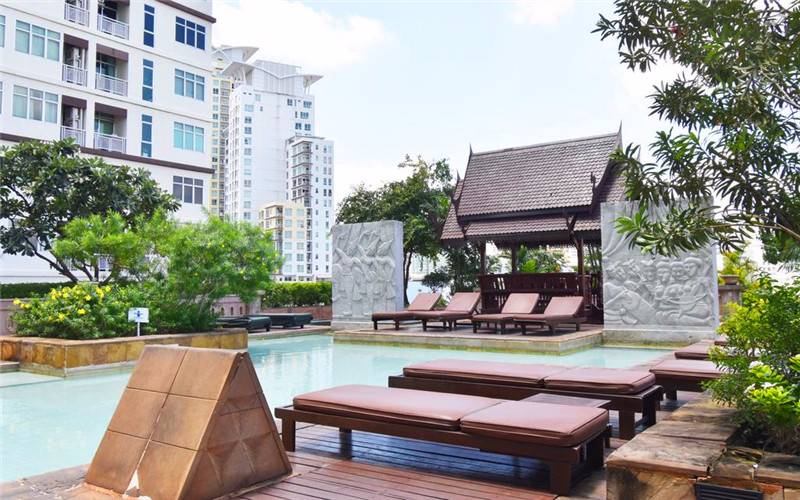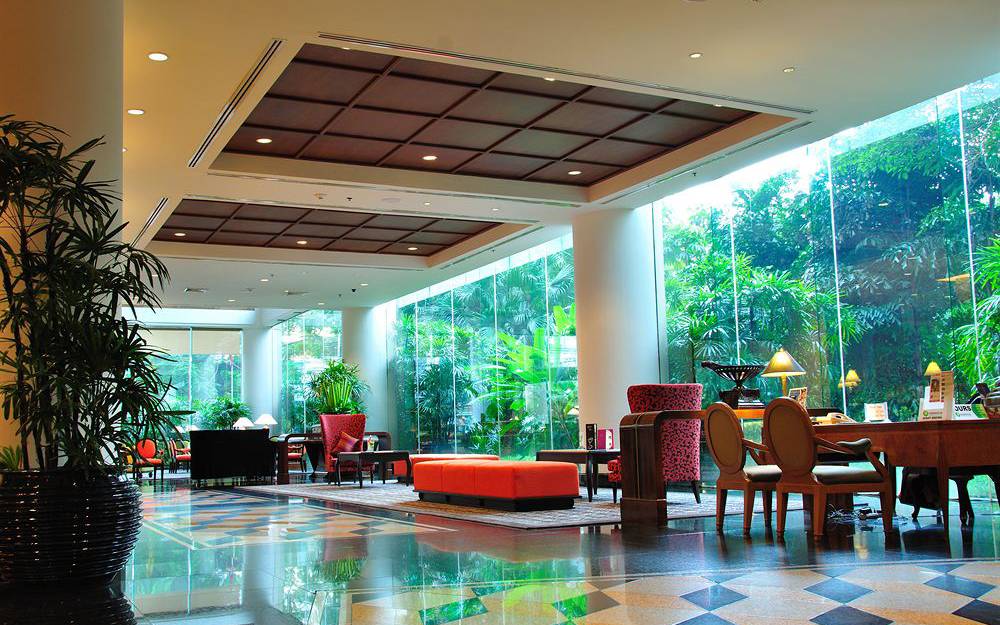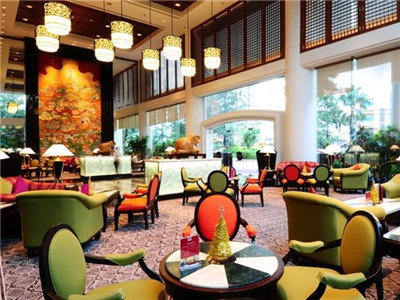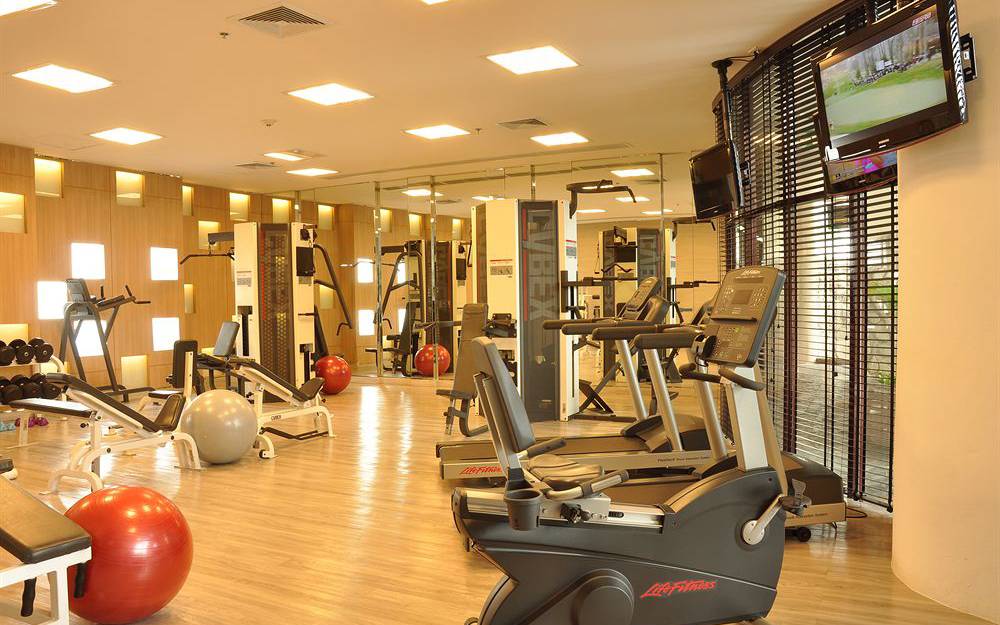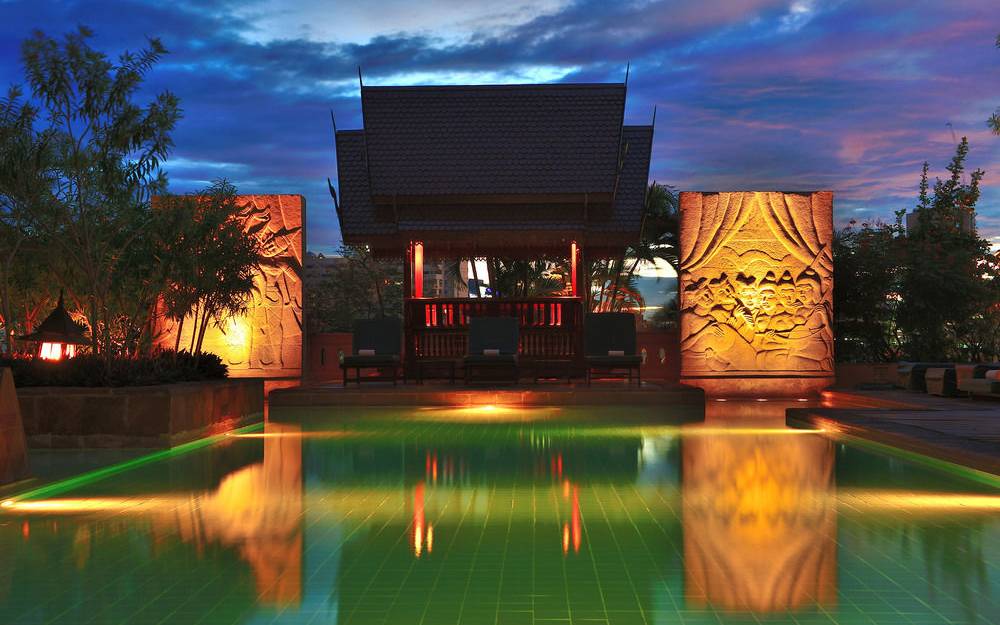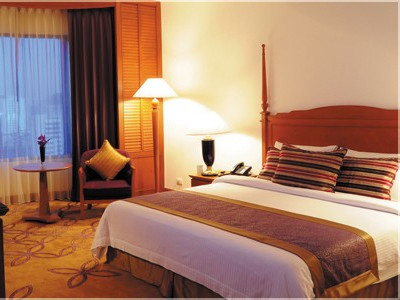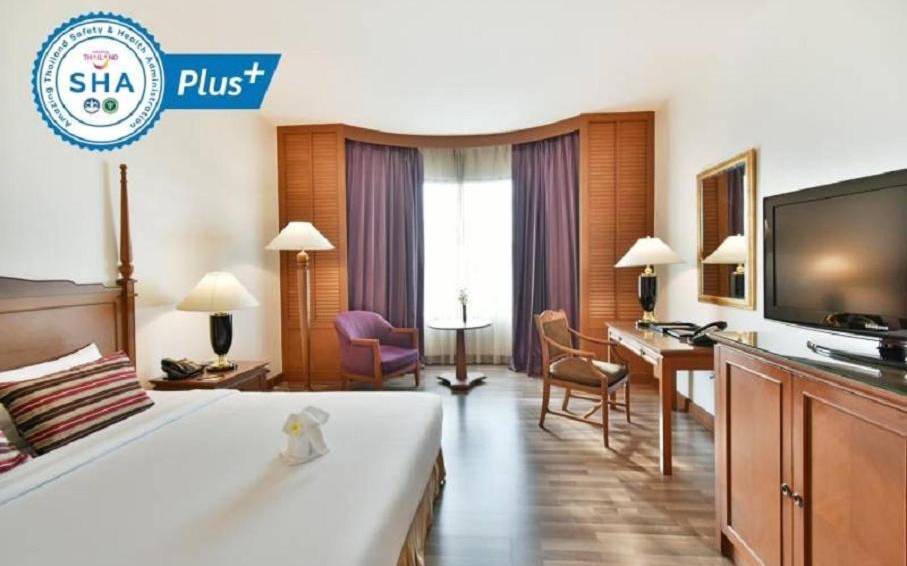 Century Park Hotel - SHA Plus Certified
Why this Hotel:
A short walk from the BTS skytrain
Daily shuttle services from the hotel take guests to popular shopping venues
Offers ticket service, laundry and currency exchange
Facilities available at the hotel include a rooftop swimming pool, garden, fitness center, and business center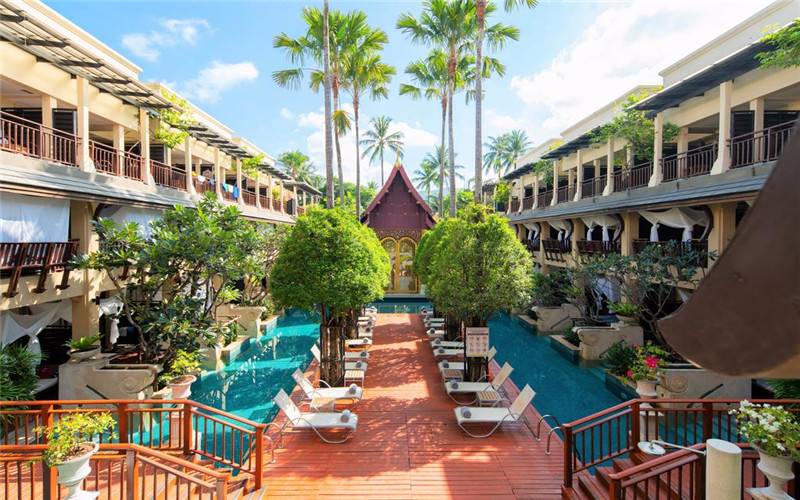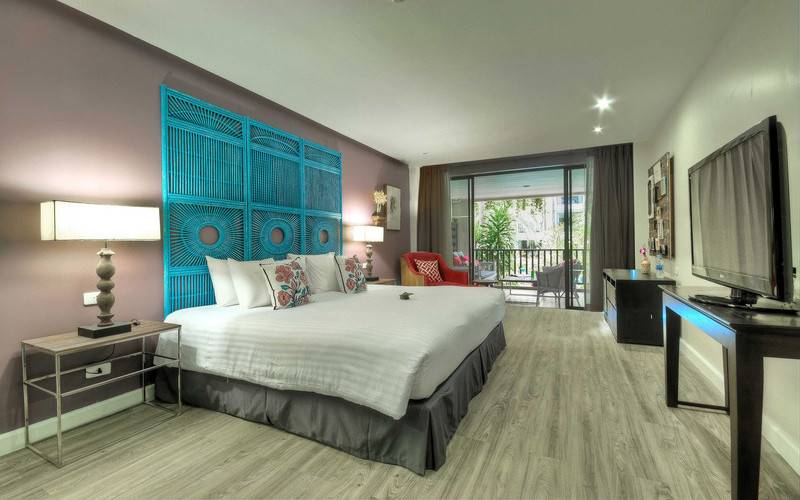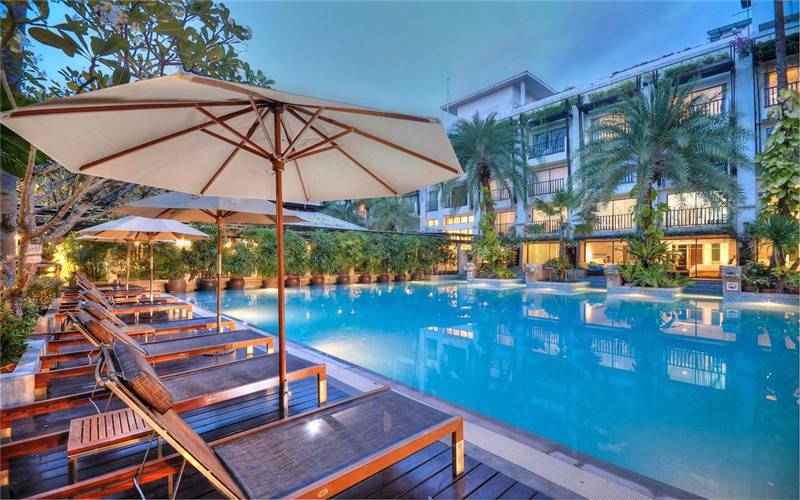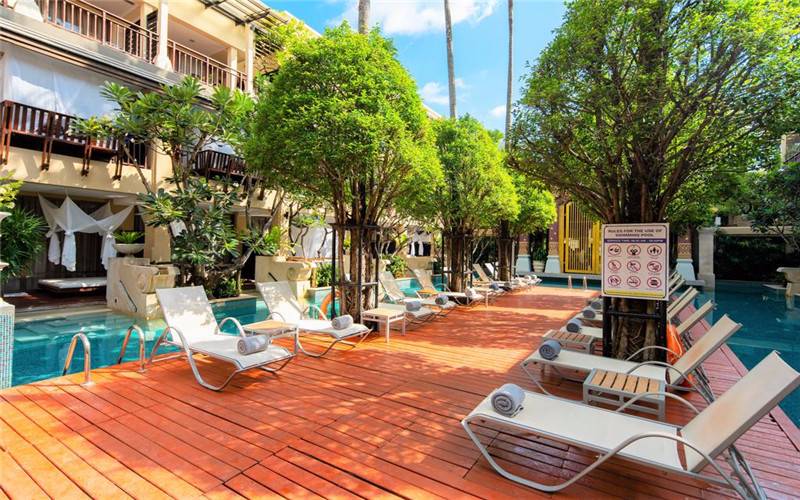 Burasari Phuket Resort & Spa - SHA Plus Certified
Room Type:Honeymoon Collection
Why this Hotel:
2 minutes walk from the beach
Offers free WiFi, 2 outdoor pools and a restaurant
It offers outdoor dining and evening dance performances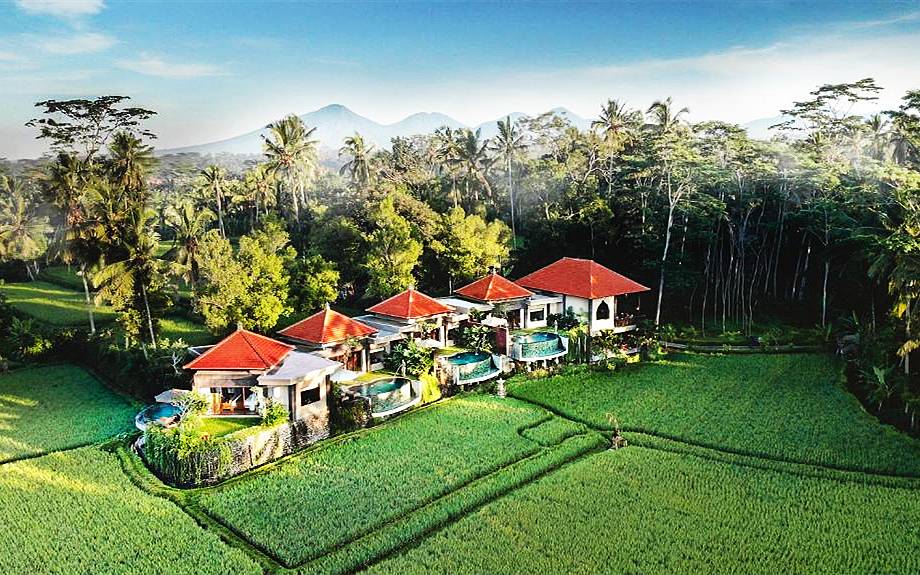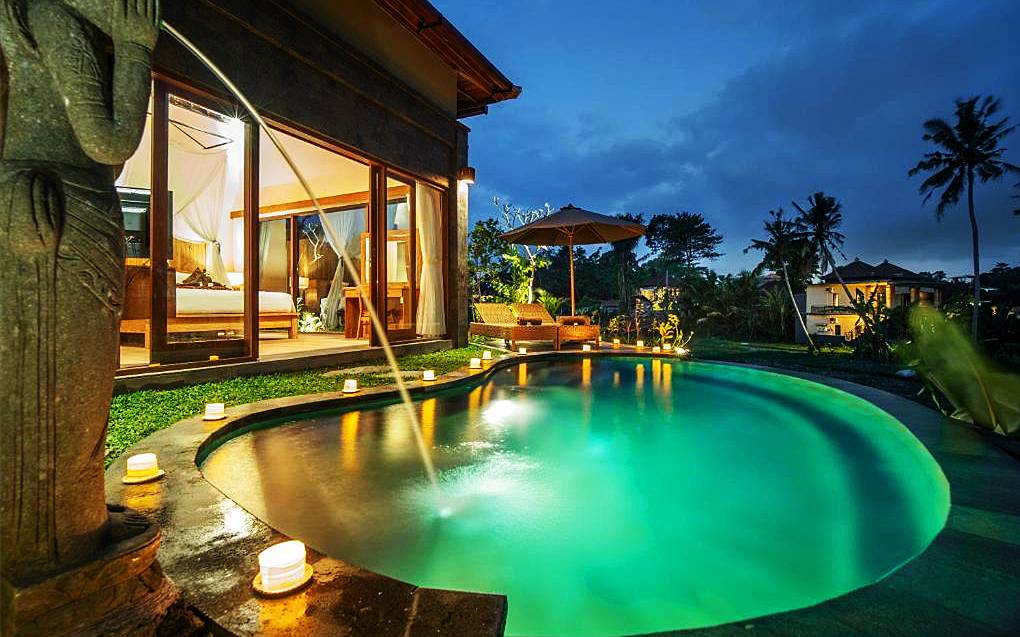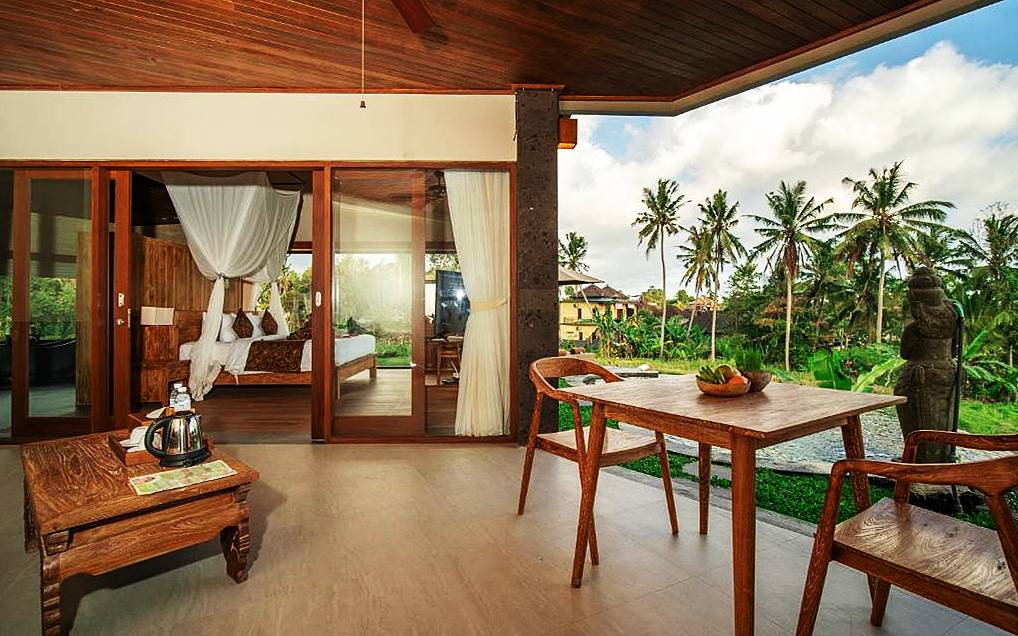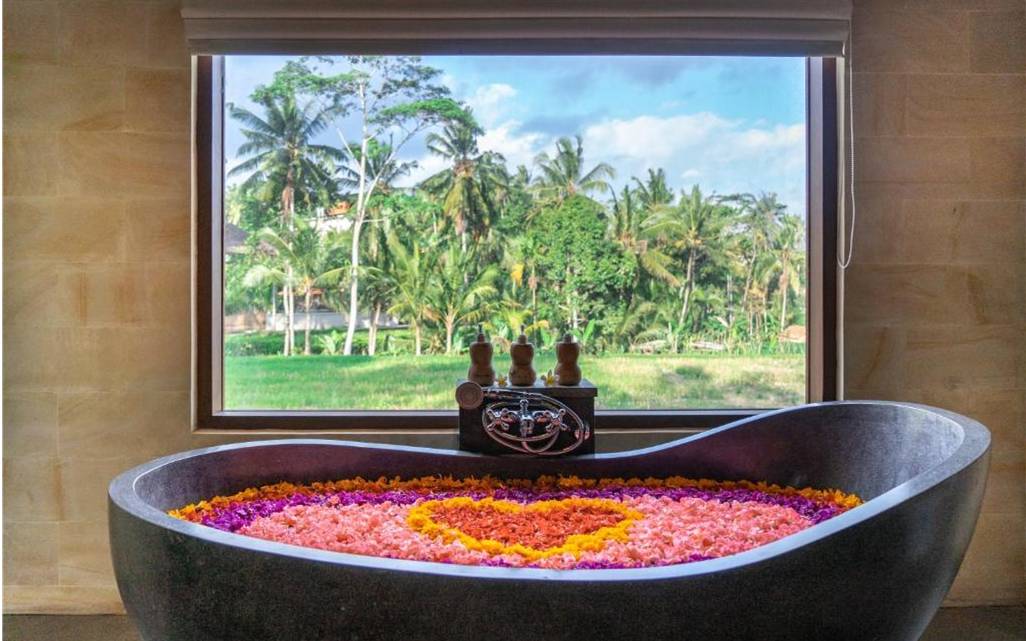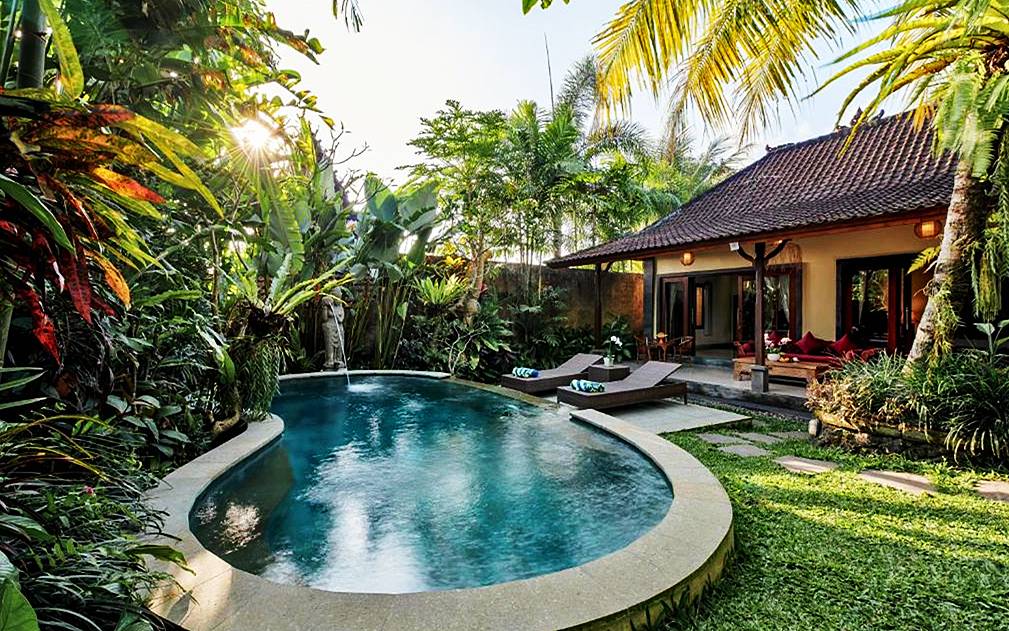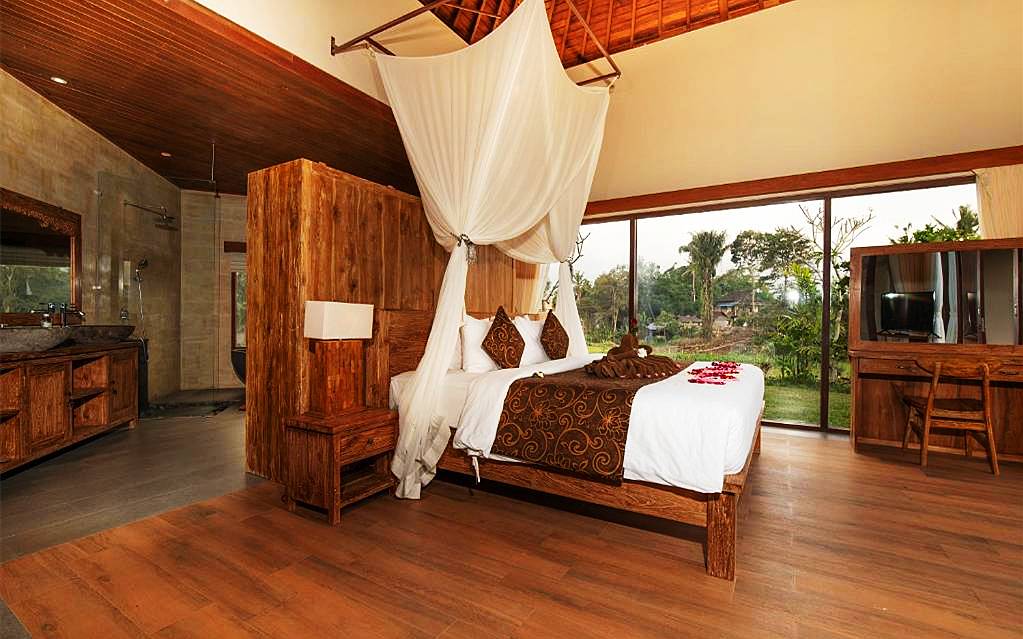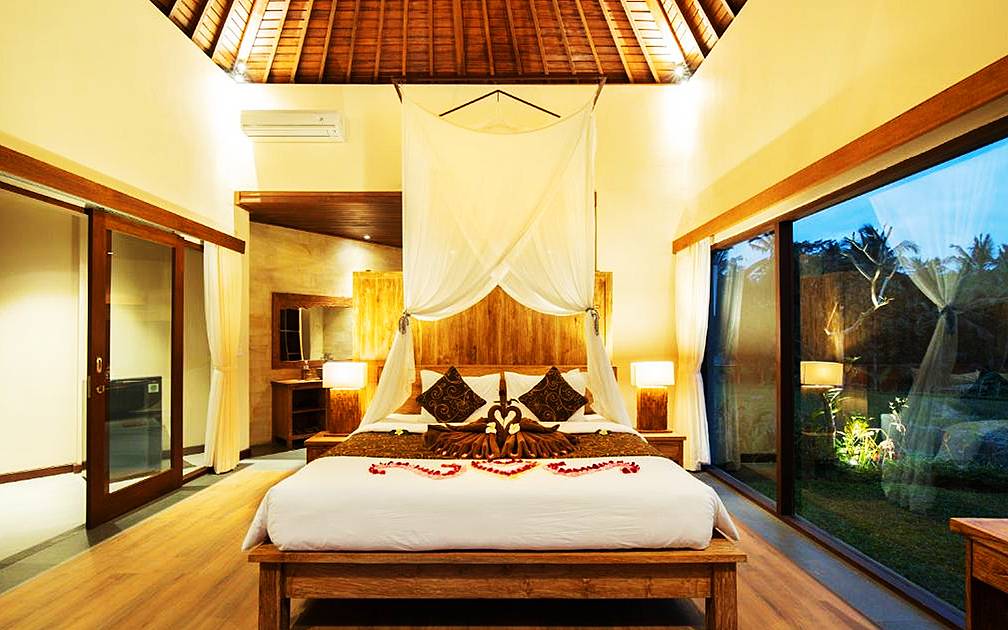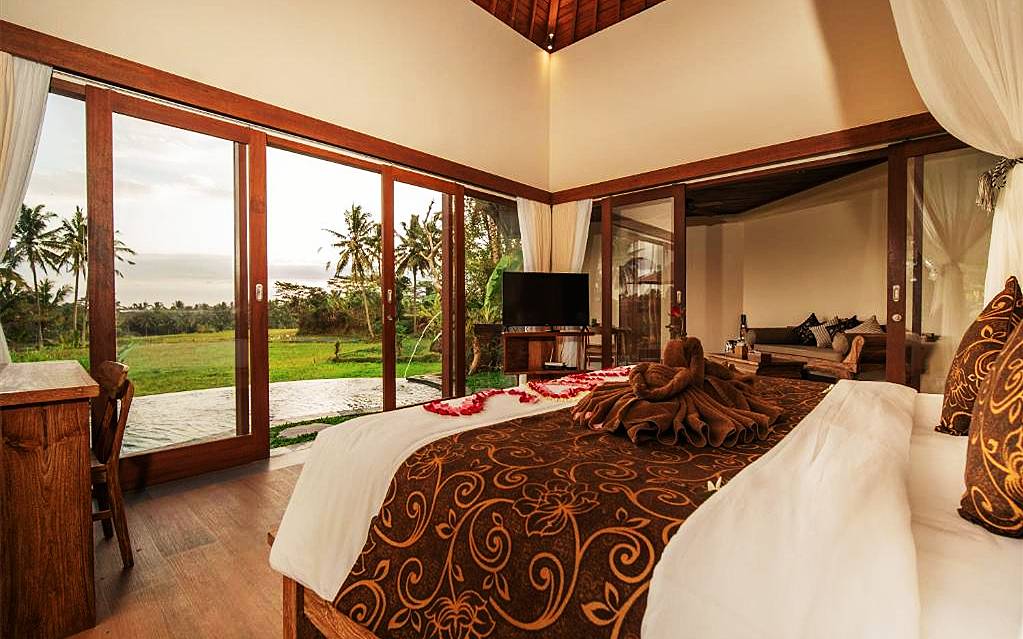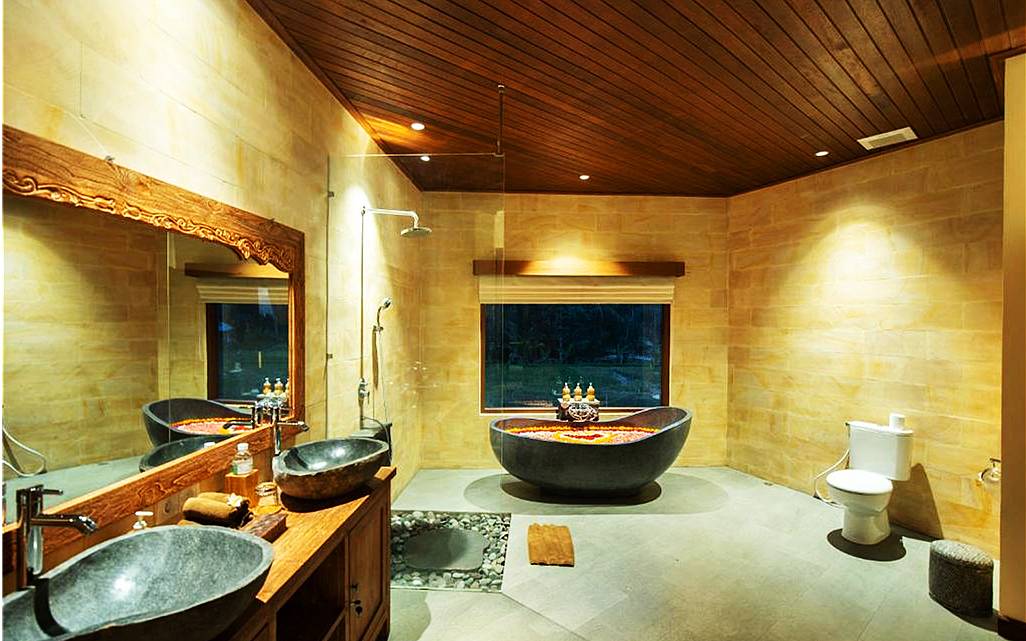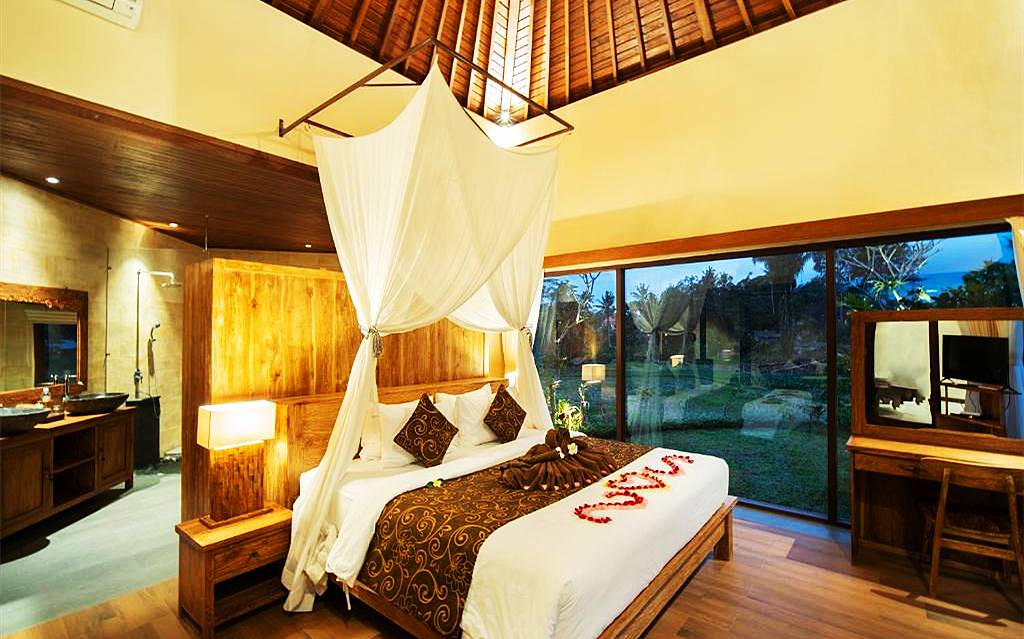 Room Type:One-Bedroom Pool Villa with Rice Field View
Why this Hotel:
D'Bale Ananda Ubud Villa provides accommodations with an outdoor swimming pool, a garden and a 24-hour front desk for your convenience. The villa features both WiFi and private parking free of charge.
All units here are air-conditioned and feature a flat-screen TV, a living room with a sofa, a well-equipped kitchen with a dining area, and a private bathroom with shower, bathrobes and a hairdryer. Some units include a patio and/or a balcony with pool or garden views.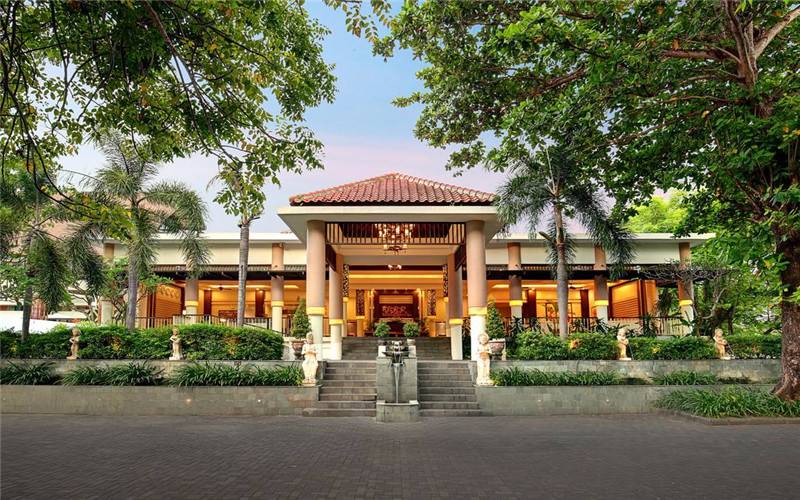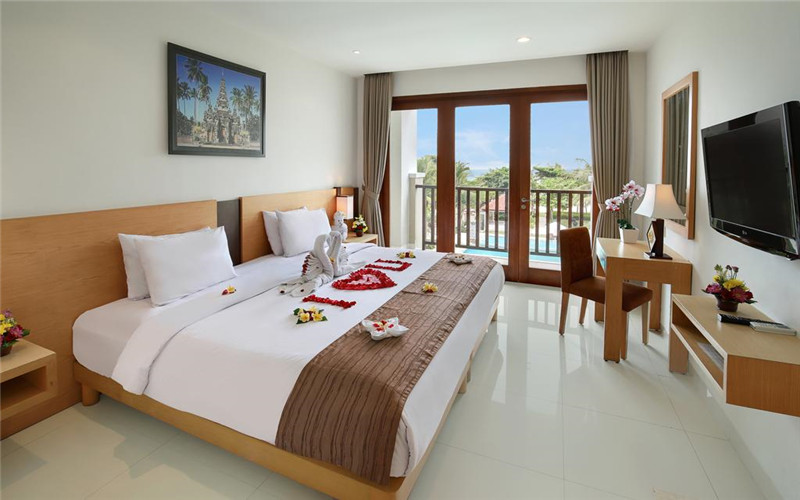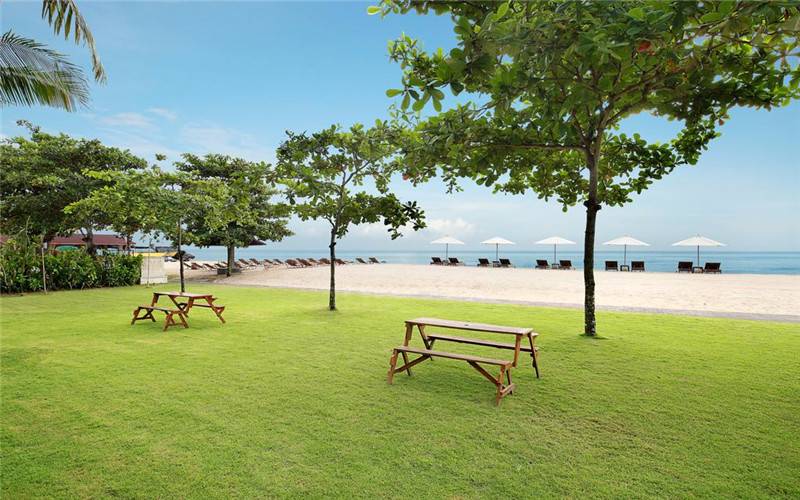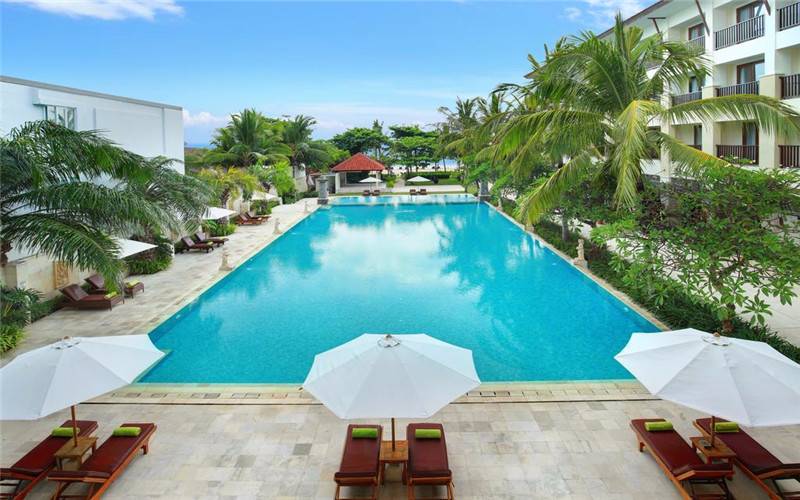 Bali Relaxing Resort and Spa
Room Type:Deluxe Ocean View
What's included
Day1-3
Century Park Hotel - SHA Plus Certified
Day4-7
Burasari Phuket Resort & Spa - SHA Plus Certified
Day8-10
D'Bale Ananda Ubud Villa
Day11-12
Bali Relaxing Resort and Spa
Carefully selected accommodation with breakfast
Accommodation based on two people sharing (for each person not sharing a room, the single supplement will be added)
Well screened Hotels

Handpicked hotels with good service and spacious room.

Super nice location

Downtown location with convenient transportation and many good restaurants nearby.
All mentioned internal flights, trains, and cruises
Private & air-conditioned vehicle with ample space
Best-time flight

No early get up. No late arrival.

Better seats

Select seats for you as spacious as possible, such as exit row or bulkhead with more legroom.
All meals specified in the itinerary
Satisfying food

Your special request on food can always be satisfied, no matter it relates to religion or medical purpose!

Local specialities

Traditional local food is delicious and its specialities are worth searching out with our local guide!

Little snack

Wanna try authentic local snack? Please follow us!
Bottles of drinking water and cold towels per guest per day
24/7 helpline while you are travelling
All excursions specified in the itinerary
All entrance fees specified in the itinerary
service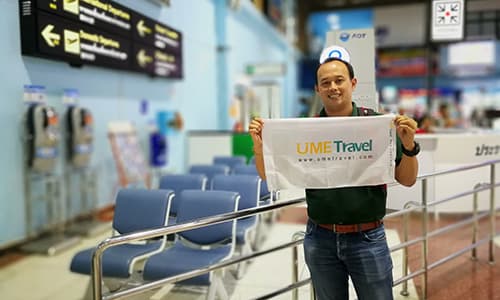 Professional Guides & Drivers
We offer professional private tour guides with over 10-year experience, well-performed vehicles less than 5-year service life and licensed drivers with 5-year practice. Each of our employees undergoes rigorous screening before they can join our network.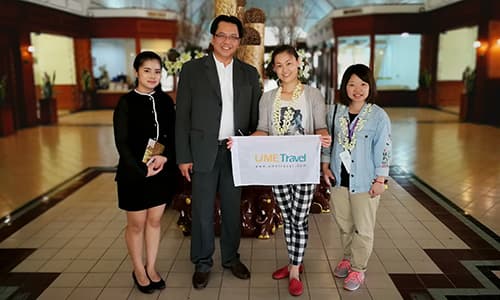 Well-selected Scenic spots and Hotel
All the hotels we advised have been inspected by our team and we spend time each year to top up our knowledge on the spot. Continuing Positive feedbacks on them from former customers because of their outstanding and unique characters.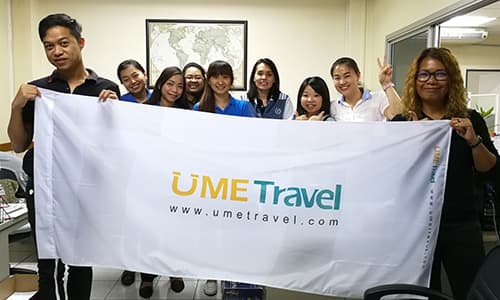 Local Available 7/24
You will have our local team's urgency contact number and we are available whenever and wherever. If you meet any problem or need any help, just make a phone call and everything will be settled down at a time.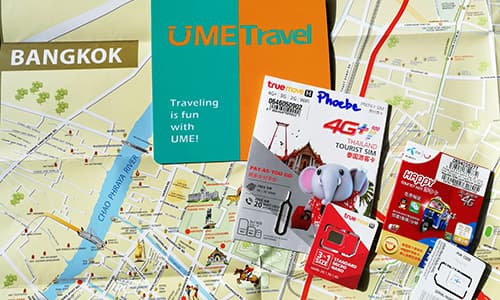 Warm Welcome Kits
We provide the welcome kits for each customer, you will receive the SIM card, city map, a bottle of drinking water and a cool towel per guest per day for FREE. Get all first-step information and useful tips in one profile and make your first tour simple and easy.