Itinerary Details Enjoy whatever you want and the most authentic experiences!
The following itinerary is for your inspiration. Our experts will customize your own tour according to your interests, schedules, hotel tastes and budget. All can be tailor-made!
You Can
Extend/cut down length
Adjust activities to your interests
Change a hotel
Everything you want
What's included The Price above is based on two people sharing.
Day1-3
Luang Prabang Villa Santi Hotel
Day4-5
Xieng Khouang Phouchan Resort
Day7,9
Champasak Grand Hotel
Carefully selected accommodation with breakfast
Accommodation based on two people sharing (for each person not sharing a room, the single supplement will be added)
Well screened Hotels

Handpicked hotels with good service and spacious room.

Super nice location

Downtown location with convenient transportation and many good restaurants nearby.
All mentioned internal flights, trains, and cruises
Private & air-conditioned vehicle with ample space
Best-time flight

No early get up. No late arrival.

Better seats

Select seats for you as spacious as possible, such as exit row or bulkhead with more legroom.
All meals specified in the itinerary
Satisfying food

Your special request on food can always be satisfied, no matter it relates to religion or medical purpose!

Local specialities

Traditional local food is delicious and its specialities are worth searching out with our local guide!

Little snack

Wanna try authentic local snack? Please follow us!
Bottles of drinking water and cold towels per guest per day
24/7 helpline while you are travelling
I recently went on the Thailand arranged by UME Travel which I thought was a great tour in which you get a good taste of Thailand in a short amount of time. UME Travel makes my first trip to Thailand the perfect one. The itinerary includes everything I ever wanted. My guide is also very nice,he made my trip very comfortable. With a friendly atmosphere, I make quite a few friends during the trip. It is great trip that I will remember forever. Highly recommend to everyone looking to come to Thailand.
This is the perfect trip for you if you like experience the authentic Thailand's culture. This tour was jam packed with fun and sites to see. The activities arranged were full of fun. We have experience so much. And our guide is professional and is always ready to sort out our problems.
The best experience of my life. I took the 13 days Thailand tour and I enjoy every minutes of it. I would definitely recommend it to anyone who wants to taste the best part of Thailand. Our guide is also great,making every member of the group feel welcomed. I enjoy the Thailand temples the most, they are all spectacular. This trip would be great memory of a lifetime!
The sea in Phuket was like a big crystal and the water was very clear. Our guide was sweet and patient. My boyfriend and I enjoyed the experience very much.
The most impressed sight in this trip was phangna bay! My wife and son were very happy to swim there. The water was so clear and I even can see the sand under the water! So amazing! The other sights in this itinerary were also cool. I love this travel and thanks for the great organization of UME Travel.
I prefer nature landscape than other so I chose this itinerary. Before I traveled to Thailand , I had heard that Thai islands were so beautiful. This turned out to be correct after I visited there. The arrangement of each side was so sweet and I didn't worry about everything. Highly recommend!
What an incredible and amazing 10 days in Thailand! There have been so many highlights. From the moment I got off the plane in Bangkok, I just felt unbelievable. The culture and rich history of Bangkok and mysterious the ancient temples made my night life be exciting.
It has been two weeks since I returned home from our Thailand trip, and I'm still buzzing on the great experience! Thailand is a great country to visit, and it was made so much better going with our UME Travel group. There are the best restaurants and night spots to check out, and great insider information on all of the places we traveled. I would love to go on another UME Travel, the only problem is choosing the next destination.
My wife and I enjoyed this trip very much. Both cultural and natural spots satisfied us. the markets in Thailand were characteristic. We found a new life style in Thailand. This is a nice experience!
I had the time of my life. Toni was so enthusiastic. She absolutely loves her job and it shows. Her energy is contagious. She gave me an encouraging push to step out of my comfort zone and I did things I usually wouldn't. I absolutely loved scuba diving.
Ben and James are both exceptionally engaging, informed, and FUN!!! Its hard not to enjoy 10 days in one of the most beauitiful parts of the world, but Ume travel's expertise on the areas and top notch local connections made it that much better.
Such a beautiful and unforgettable experience!! Ben was such a phenomenal and knowledgable guide, as was James! I would recommend this trip to anyone I know! If you want to dive with sharks, slip and fly, experience culture, and meet some local people, travel with Ume travel!
Just to mention their consistency in friendliness, professionalism, timely pick up and delicious lunch. The tour was brilliantly organised from beginning to end. This is truly a private tour, having Tip to yourself, so you can ask anything about Thai culture. Tip is incredibly pleasant and has a wicked sense of humor. She made sure we were all safe and comfortable before we set off, then she led us into a deserted lagoon with just the wildlife for company. If you have ever experienced a mass tour before and the accompanying noise, you will appreciate what this means. She pointed out the wildlife and guided us through what felt like a film set from Jurassic Park! You can easily check the online itinerary to get an idea of what you can expect. Will book my tour online again!
I spent 4 days diving at the Phuket islands. Great food, great boat and crew but more importantly - experienced divers/awesome people who take you out to spectacular spots and have your safety well in hand. The food is served all the time on the hotel. And in the boat, we cooked the fishes just fished by us few minutes before. The food was very tasty, plentiful and varied – from sushi to pizza. I am vegetarian and was easily taken care of. Lots of fruits, cookies, soda etc.The Sunsets were awesome and lots of space to take those in. Everything is great!
Training & Dive masters are very experienced - well organized dive deck & routine. I observed training first hand, you will get real training by qualified divers. I would trust them with my kids. I highly recommend to take this course if anyone needs one. I actually get more trainings than normal. Apart from the five dives in the course, the dive master always there to offer help and guidance throughout the whole trip.
We are using the your tour service with my Boss family trip and feel very happy and excellent with your goods customer services and organised for anything. This was our first time on a liveaboard... It was fun and easy... You dive, eat, relax, and dive again. It's so nice being able to relax in comfort between dives and when the next dive comes... You walk 15 feet and go dive again.
Very organized. Satisfied with their service. They got the good tour guide and drivers. Our flight was late from Bangkok to Phuket, so they even gave us a free airport to hotel transfer as compensation. We booked the Full Moon party tour in Oct., everything was confirmed. The night bars and party were crazy.
UME Travel made our Phuket trip safe and fun! Thanks to it's good team. We were fetched in the airport. And arrange a day tour for us going to the best islands of the world. Activities of snorkeling, site seeing, and lunch, fruit snacks and unlimited drinks is served.
This island did have a lovely beach. The sand was brilliant white and was quite soft. There are however many islands which have much softer sand! Stopped here on one of our tours and this was among my favorite stops. The snorkeling here was incredible! Loads of different fish of all sizes and colors, all wandering around coral. This beach wasn't too crowded. Highly recommended.
service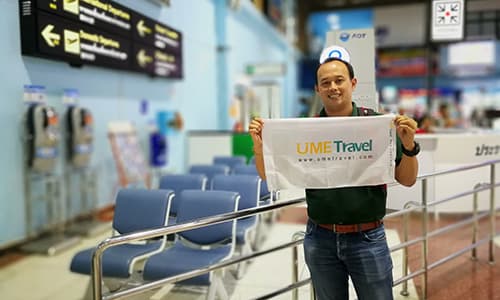 Professional Guides & Drivers
We offer professional private tour guides with over 10-year experience, well-performed vehicles less than 5-year service life and licensed drivers with 5-year practice. Each of our employees undergoes rigorous screening before they can join our network.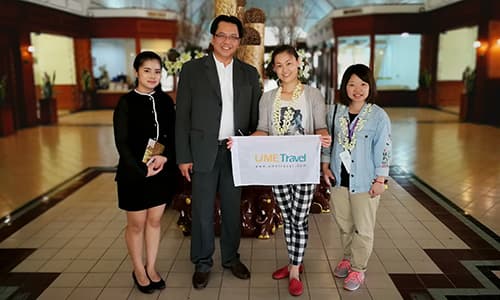 Well-selected Scenic spots and Hotel
All the hotels we advised have been inspected by our team and we spend time each year to top up our knowledge on the spot. Continuing Positive feedbacks on them from former customers because of their outstanding and unique characters.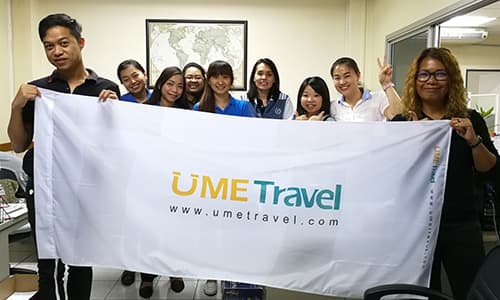 Local Available 7/24
You will have our local team's urgency contact number and we are available whenever and wherever. If you meet any problem or need any help, just make a phone call and everything will be settled down at a time.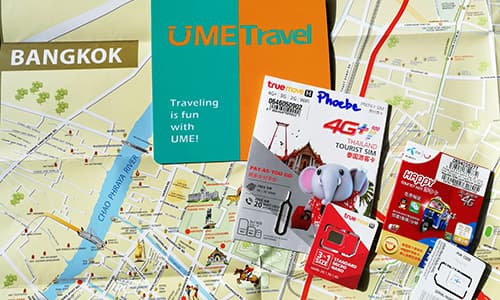 Warm Welcome Kits
We provide the welcome kits for each customer, you will receive the SIM card, city map, a bottle of drinking water and a cool towel per guest per day for FREE. Get all first-step information and useful tips in one profile and make your first tour simple and easy.