Yangshuo West Street
PHONE: none
OPEN TIME: none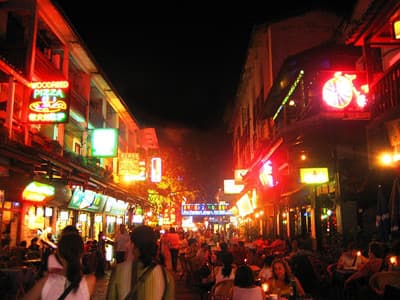 The Yangshou West Street has a history of more than 1400 years and serves a has long been served as a window of eastern and western culture. It is also called the "'Foreigners' Street" for around 100,000 foreigners come here every year on their travels.
See more attractions
More attractions that you might interested in.
Yangshuo Exploration Tour Packages
Yangshuo is popular for its fresh air and very clean rivers.Instead, it harbours wonderful restaurants and shops, an almost unlimited number of hotels and hostels.The main reason people stop in the town is to explore the local countryside by bike, try their hand on the world class rock-climbing sites, or take a bamboo raft down the river, viewing the famous 20yuan(chinese currency) scene in the process.

History & Scenery
10 days | From $ 2200

Cultural & Natural
12 days | From $ 2850

5 days | From $ 559
Tailor-made China Tours
Receive a free quote within 24 hours - Already more than 183,063 satisfied customers!
Create My Trip Now !