Yangon Former High Courts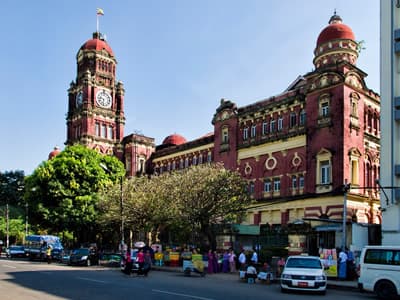 Yangon Former High Courts is a colonial building landmark in the center of Yangon, facing the Independent Monument. It is famous for Queen Anne's style buildings, including red-bricked exterior and bell tower which is listed on the Yangon City heritage list.
Discover All Attractions
Browse a large range of must-see landmarks, explore unique tourist spots like a local or go somewhere off the beaten track.