Wat Sisaket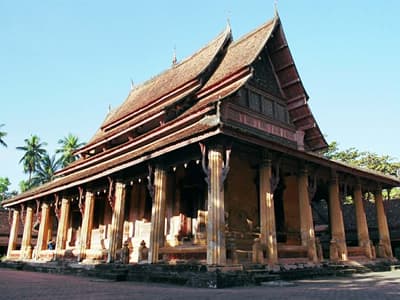 Located in Vientiane, Wat Sisaket is a famous monastery wall with thousands of small Buddha statues and hundreds of Buddha statues. These images, mainly from 16th and 19th century and up to 6,800 totally, vary in size and made of wood, stone and bronze.
Explore Vientiane City
Find complete list of Laos tour packages including culture, nature, adventure, nightlife, foodie, classic highlights or off the beaten track tour for families and Honeymooners. get your reasonable price & a customizable itinerary now!
Discover All Attractions
Browse a large range of must-see landmarks, explore unique tourist spots like a local or go somewhere off the beaten track.