Wat Ratchaburana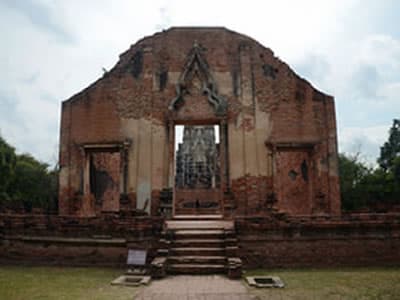 The prang in this temple is one of the best extant versions in the city, with detailed carvings of lotus and mythical creatures. You can climb inside the prang to visit the brightly painted crypt, if you aren't afraid of heights, small spaces or bats. The temple was founded in 1424 by King Borom Rachathirat II on the cremation site for his two brothers who died while fighting each other for the throne.
Explore Ayutthaya City
Find complete list of Thailand tour packages including culture, nature, food or adventure activities for families and couples. The choices of over 90% customers with reasonable price! Get your customizable itinerary in UME now!
Discover All Attractions
Browse a large range of must-see landmarks, explore unique tourist spots like a local or go somewhere off the beaten track.
Tailor-made Thailand Tours
Receive a free quote within 24 hours - Already more than 183,063 satisfied customers!
Create My Trip Now !