Wat Phra Si Sanphet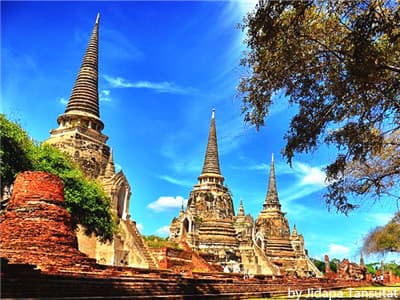 Wat Phra Si Sanphet ("Temple of the Holy, Splendid Omniscient") was the holiest temple on the site of the old Royal Palace in Thailand's ancient capital of Ayutthaya until the city was completely destroyed by the Burmese in 1767.It was the grandest and most beautiful temple in the capital and it served as a model for Wat Phra Kaeo in Bangkok.
See more attractions
More attractions that you might interested in.
Beginner's Guide
Comprehensive overviews, unmissable spots and travel guides to this historical park. Check out these and you will explore the ancient remains easily.
Tailor-made Thailand Tours
Receive a free quote within 24 hours - Already more than 183,063 satisfied customers!
Create My Trip Now !