Wat Pan Tao
LOCATION: thailand,chiang-mai
WEB: none
PHONE: none
OPEN TIME: 08:00 - 17:00 (All Day)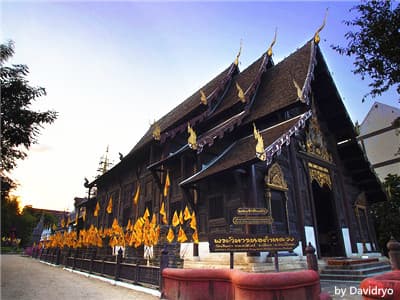 The Wat Phan Tao, located in Phra Pok Klao Road in Chiang Mai, is one of the old temples of the city. It belongs to the few remaining wooden buildings but with its unique style including some carvings with excellent gold plating decorated. Such construction started in the late 14th century.
See more attractions
More attractions that you might interested in.
Chiang Mai Travel Guide
Explore Chiang Mai holidays and discover the best things to do, top local restaurants, supreme shopping places and when and where to visit, etc.
Tailor-made Thailand Tours
Receive a free quote within 24 hours - Already more than 183,063 satisfied customers!
Create My Trip Now !