Wat Kai Tia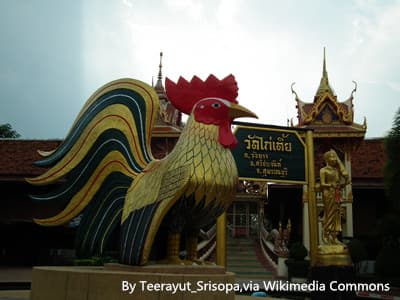 Wat Kaitia is on the western bank of the Chao Phraya River. A small island named Ko Rian is situated opposite of it. Wat Kaitia marks the southernmost perimeter of this website's research. Wat Kaitia is an active countryside monastery with all the usual structures required to deliver religious services to the lay community. Most of its buildings are recent construction. The oldest structure on site is a staircase leading to nowhere. The sermon hall that it was formerly attached is long gone. The current ordination hall also looks like it was built in the Bangkok period; however, an old Buddha image sits at its entrance.
Explore Ayutthaya City
Find complete list of Thailand tour packages including culture, nature, food or adventure activities for families and couples. The choices of over 90% customers with reasonable price! Get your customizable itinerary in UME now!
Discover All Attractions
Browse a large range of must-see landmarks, explore unique tourist spots like a local or go somewhere off the beaten track.
Tailor-made Thailand Tours
Receive a free quote within 24 hours - Already more than 183,063 satisfied customers!
Create My Trip Now !