Wat Chiang Man
LOCATION: thailand,chiang-mai
WEB: none
PHONE: none
OPEN TIME: 8:00 - 17:00 (All Day)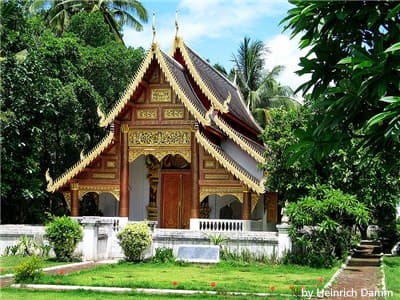 The Wat Chiang Man, located North East corner of the old walled town in Chiang Mai, is a Buddhist temple of this old city. Founded in 1306 by the King Mengrai who lived in the temple, the construction of this temple is very old. There are some ancient and important Buddha images that will surprise you.
See more attractions
More attractions that you might interested in.
Chiang Mai Travel Guide
Explore Chiang Mai holidays and discover the best things to do, top local restaurants, supreme shopping places and when and where to visit, etc.
Tailor-made Thailand Tours
Receive a free quote within 24 hours - Already more than 183,063 satisfied customers!
Create My Trip Now !