Vientiane
LOCATION: laos,vientiane
WEB: none
PHONE: none
OPEN TIME: none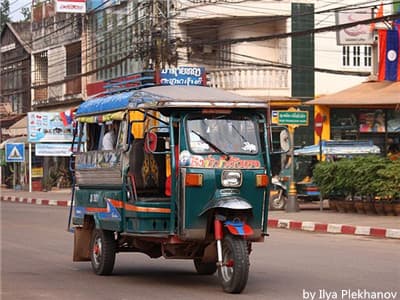 Vientiane is the capital and largest city of Laos, on the banks of the Mekong River near the border with Thailand. Vientiane became the capital in 1563 due to fears of a Burmese invasion but was later looted then razed to the ground in 1827 by the Siamese (Thai).Vientiane was the administrative capital during French rule and, due to economic growth in recent times, is now the economic center of Laos.
Vientiane is noted as the home of the most significant national monument in Laos: That Luang, which is the symbol of Laos and an icon of Buddhism in Laos. Other significant Buddhist temples in Laos can be found there as well, such as Haw Phra Kaew, which formerly housed theEmerald Buddha.
The estimated population of the city is 760,000 (2015). The city hosted the 25th Southeast Asian Games in December 2009 celebrating the 50 years of Southeast Asian Games.
See more attractions
More attractions that you might interested in.
Explore Vientiane City
Find complete list of Laos tour packages including culture, nature, food or adventure activities for families and couples. The choices of over 90% customers with reasonable price! Get your customizable itinerary in UME now!

Culture
5 days | From $ 999

Culture & Nature
8 days | From $ 1699

Wildlife & Adventure
8 days | From $ 1599
Tailor-made Laos Tours
Receive a free quote within 24 hours - Already more than 183,063 satisfied customers!
Create My Trip Now !