UXO MAG Exhibition Room
LOCATION: laos,xieng-khouang
WEB: none
PHONE: none
OPEN TIME: none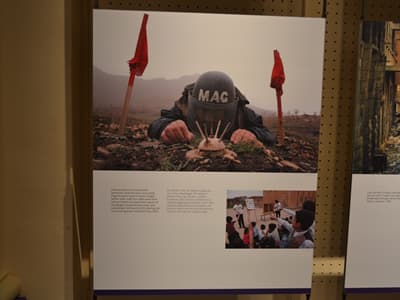 UXO MAG Exhibition aims to exhibit the visitor how Laos handles with the massive unexploded bombs left over during WWII which are still largely remained in the living areas and tragically damages to local people.
See more attractions
More attractions that you might interested in.
Tailor-made Laos Tours
Receive a free quote within 24 hours - Already more than 183,063 satisfied customers!
Create My Trip Now !