Tuol Sleng Genocide Museum
LOCATION: cambodia,phnom-penh
PHONE: +855 23 665 5395
OPEN TIME: none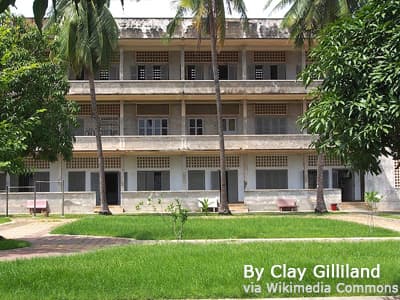 Tuol Sleng Genocide Museum was a high school and was used as a violent concentration camp, also known as Prison 21, by the Khmer Rouge regime. It is believed that it captured more than 17,000 people and only 7 of them survived and 14 bodies were found.
See more attractions
More attractions that you might interested in.
Explore Phnom Penh City
Find complete list of Cambodia tour packages including culture, nature, food or adventure activities for families and couples. The choices of over 90% customers with reasonable price! Get your customizable itinerary in UME now!
Tailor-made Cambodia Tours
Receive a free quote within 24 hours - Already more than 183,063 satisfied customers!
Create My Trip Now !