Tiger Leaping Gorge
LOCATION: china,shangri-la
WEB: none
PHONE: +86 887 880 6952
OPEN TIME: 24h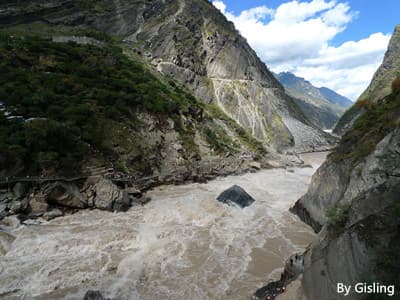 Gingerly stepping along a trail swept with scree to allow an old fellow with a donkey to pass; resting atop a rock, exhausted, looking up to see the fading sunlight dance between snow-shrouded peaks, then down to see the lingering rays dancing on the rippling waters a thousand metres away; feeling utterly exhilarated. That pretty much sums up Tiger Leaping Gorge, the unmissable trek of southwest China.
One of the deepest gorges in the world, it measures 16km long and is a giddy 3900m from the waters of the Jīnshā River (Jīnshā Jiāng) to the snowcapped mountains of Hābā Shān to the west and Yùlóng Xuěshān to the east, and, despite the odd danger, it's gorgeous almost every single step of the way.
See more attractions
More attractions that you might interested in.
Tailor-made China Tours
Receive a free quote within 24 hours - Already more than 183,063 satisfied customers!
Create My Trip Now !