Tiger Kindom Park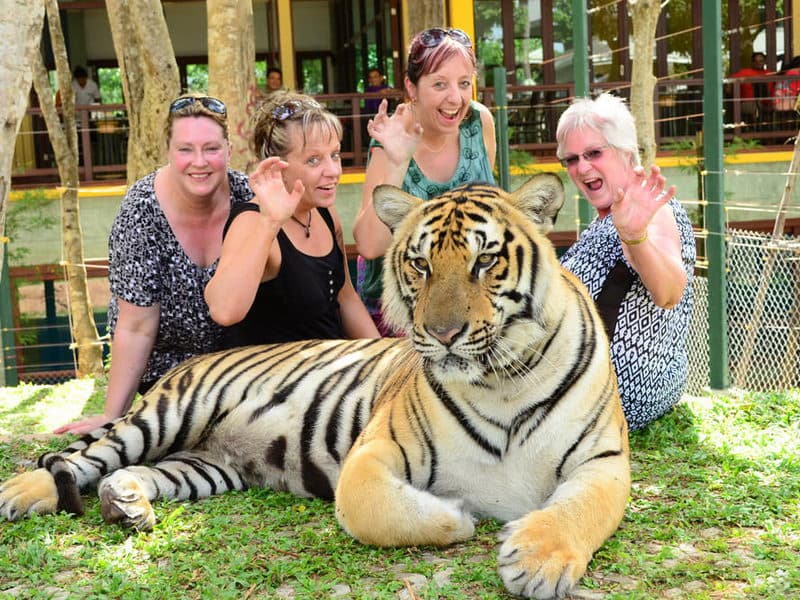 Tiger Kingdom is a great combination of tourism with wildlife preservation. The park offers an opportunity to get in touch with several Indochina tigers of different ages and sizes who have been kept in captivity since their birth. Located at hte foot of Mount Paton, the tiger kingdom is an attractive, squeaky, clean setting.
See more information on: Phuket Tiger Park: Close Interact with Tigers
See more attractions
More attractions that you might interested in.
Best Phuket Tour Packages
Whether you want a leisure time on beaches, adventure world under the water, have a particular passion for wildlife or combine your Phuket Tour with other destinations in Thailand. Choose from the following tour packages and customize your perfect trip with the help of our specialists.
Completed Phuket Travel Guides
Allow us to be your ultimate Phuket travel guide. Here's the list of our insider's guides to Phuket.
Tailor-made Thailand Tours
Receive a free quote within 24 hours - Already more than 183,063 satisfied customers!
Create My Trip Now !