Tiffany's Show
LOCATION: thailand,pattaya
WEB: none
PHONE: none
OPEN TIME: none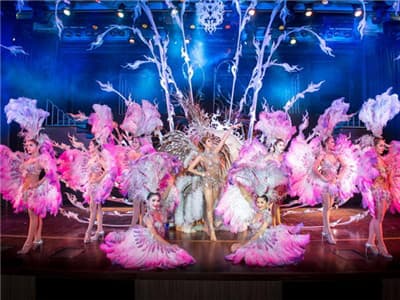 Back in 1974, the Tiffany program has started in a small stage, in the southern Pattaya coast only 3 actors love acting as many famous New York Broadway like Barbara Strisand or Donna Samanne singer talent.
Growing more and more popular among tourists greatly, Tiffany performance moved the unique and elegant style of Drama, seating about 1000 and fully equipped with modern lighting and sound stage equipment.
With over 28-year stage experience, Tiffany's reputation is undeniable and at the same time. It becomes a recommended tourist destination. From its inception, Tiffany's Pattaya show became a spectacular world programme for audiences from around the world. The show was shown the No. 4 in the ten best displays around the world.
See more attractions
More attractions that you might interested in.
Enchanting Pattaya Tour Packages
Discover the charming Pattaya tour packages like Cabaret Show, club & bar, beach, shopping and nightlife around Pattaya. All the tours and things are customizable. Full of dance and fun!
Pattaya Travel Guides
Pattaya travel guides will give you a brief description of this city and how to enjoy your Pattaya tour. Cover things to do, first-time tips, temples, island, bar & club, etc.
Tailor-made Thailand Tours
Receive a free quote within 24 hours - Already more than 183,063 satisfied customers!
Create My Trip Now !