Thu Bon River
LOCATION: vietnam,hoi-an
WEB: none
PHONE: none
OPEN TIME: 24h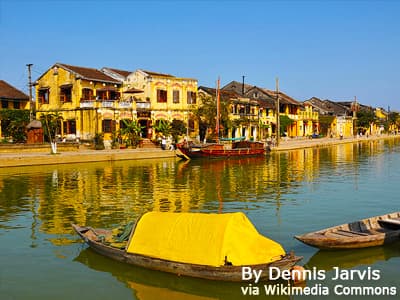 Thu Bon River is a most major waterway in Vietnam and acts an importance role in the culture and life of the residents. When the importance festivals and events held annually, the bank of the river will usually be bustling with lots of local colour.
See more attractions
More attractions that you might interested in.
Explore Hoi An City
Find complete list of Vietnam tour packages including culture, nature, food or adventure activities for families and couples. The choices of over 90% customers with reasonable price! Get your customizable itinerary in UME now!
Tailor-made Vietnam Tours
Receive a free quote within 24 hours - Already more than 183,063 satisfied customers!
Create My Trip Now !