Thaweesin Hotspring
LOCATION: thailand,chiang-rai
WEB: none
PHONE: none
OPEN TIME: none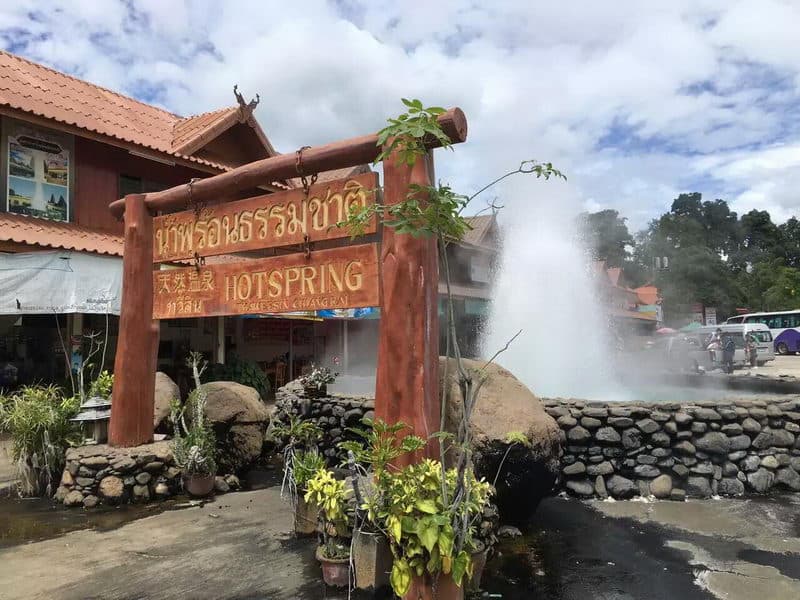 The Thaweesin Hot Spring is the only geyser and hot spring in Chiang Rai, Thailand. It is also a good stop while traveling to or from Chiang Rai. Very interesting tradition of boiling all sorts and sizes of eggs in small woven grass containers which are hung down into the boiling water of the hotspring.  It has small pools (free of charge) for people to soak their feet in and relax after a long drive of road trip in Chiang Rai.
See more attractions
More attractions that you might interested in.
Chiang Rai Tour
Chiang Rai is an expansive playground for nature lovers with verdant forests and endless mountains. We are pleased to present the best tours in Chiang Rai and other popular destinations in Thailand. All tours below can be customized.
Chiang Rai Travel Guide
We offer you complete travel guide to Chiang Rai, including when to visit, what to see and where to stay etc. These guides will help you to explore the beautiful nature, rural culture and local way of life in Chiang Rai.
Tailor-made Thailand Tours
Receive a free quote within 24 hours - Already more than 183,063 satisfied customers!
Create My Trip Now !