Thaton Temple
LOCATION: thailand,chiang-mai
WEB: none
PHONE: none
OPEN TIME: none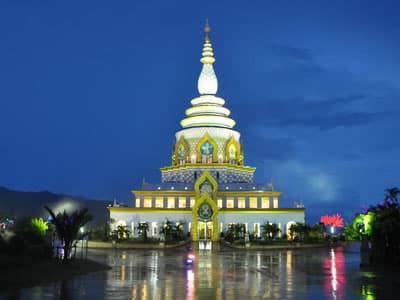 A wooded hill on the north edge of town is all that separates Tha Ton from the border and Burma's Shan State; you can't miss it thanks to Wat Tha Ton sprawling up the entire hillside. The temple includes an eclectic collection of shrines, statues, Buddha images — both Thai and Chinese styles, seated and standing — and increasingly impressive views as you ascend, culminating in the huge multi-coloured, hilltop pagoda. A lot of hilltop temples feature in this mountainous part of the country, but this is one of the best.
See more attractions
More attractions that you might interested in.
Chiang Mai Travel Guide
Explore Chiang Mai holidays and discover the best things to do, top local restaurants, supreme shopping places and when and where to visit, etc.
Tailor-made Thailand Tours
Receive a free quote within 24 hours - Already more than 183,063 satisfied customers!
Create My Trip Now !