Tham Jang Caves
LOCATION: laos,vang-vieng
WEB: none
PHONE: none
OPEN TIME: none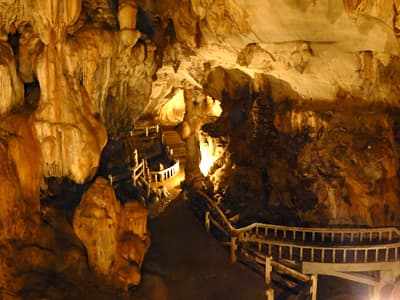 Tham Jang Caves is suitable for tourist who interest in natural wonders. There is a long flight of stairs leads to the cave, which is illuminated and has a wooden passageway. Inside the cave, there is a spring is located about 50 meters from the entrance.
See more attractions
More attractions that you might interested in.
Tailor-made Laos Tours
Receive a free quote within 24 hours - Already more than 183,063 satisfied customers!
Create My Trip Now !