Thai Massage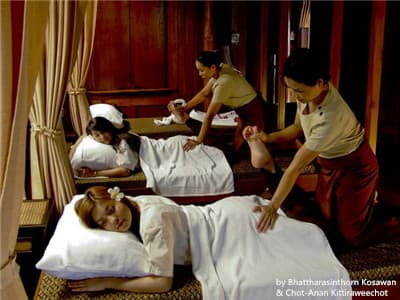 Most people who visit Thailand have a to-do list of things that they want to experience, and Thai massage is always very close to the top of that list – it's right up there with temples, pad Thai and elephant rides. With so many massage options available to visitors, it can be difficult to find exactly what you're looking for so to help you out we've put together a list of five places in the city to get a genuine Thai massage. Unlike Western massage styles, the Thai massage focuses on pressure points. Treatment often begins with the feet and gradually moves upwards towards the head. Rhythmic compressions and manoeuvres are methods employed in order to relax and realign energies in the body. Varying amounts of pressure are applied to energy lines along the body in accordance with the Ayurvedic principles of balancing one's energy.
Discover All Attractions
Browse a large range of must-see landmarks, explore unique tourist spots like a local or go somewhere off the beaten track.
Your Complete Guide to Thailand
A complete and practical insider Thailand travel guide on must see, things to do and eat, and the best ways to design your Thailand tour. Be sure to check out these !
Tailor-made Thailand Tours
Receive a free quote within 24 hours - Already more than 183,063 satisfied customers!
Create My Trip Now !