Tai Chi lesson (Halong Bay)
LOCATION: vietnam,ha-long-bay
WEB: none
PHONE: none
OPEN TIME: none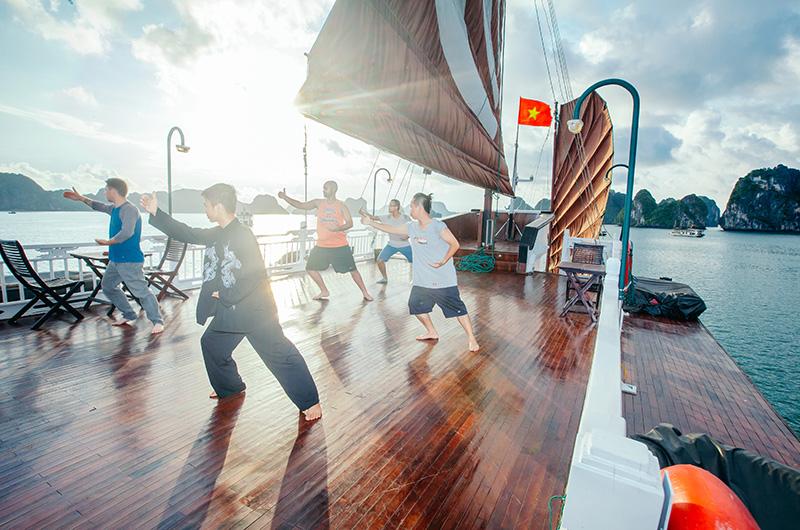 When you visit Ha Long Bay, you will have opportunity to join an special sport - Tai chi, also called Tai chi chuan, developed as a martial art of China in 13 century. With tardy and gentle movements, let you down in a deep breathing and relaxation sense, it would be another way for freedom yourself. Since the Tai chi became more and more popular as a health-promoting activity, it really deserves your try. 
See more attractions
More attractions that you might interested in.
Explore Ha Long Bay City
Find complete list of Vietnam tour packages including culture, nature, food or adventure activities for families and couples. The choices of over 90% customers with reasonable price! Get your customizable itinerary in UME now!
Tailor-made Vietnam Tours
Receive a free quote within 24 hours - Already more than 183,063 satisfied customers!
Create My Trip Now !