Tai Chi Class
LOCATION: china,yangshuo
WEB: none
PHONE: none
OPEN TIME: none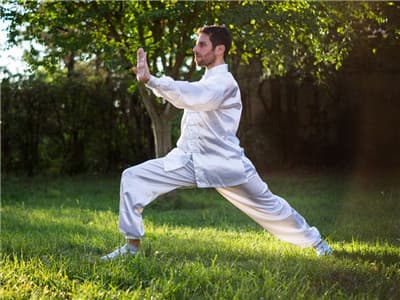 Tai chi, was called tai chi chuan, associate deep breathing and relaxation with flowing movement. During 13th century, Tai Chi was developed as a martial art; however it became a health-promoting exercise sport nowadays. 
You will have a chance to close the culture of China through Tai Chi class, which featuring slow, elegant and relaxed actions, creating a sense of balance and harmony through your mind and body. It is a good way for keeping heath!!!

See more attractions
More attractions that you might interested in.
Yangshuo Exploration Tour Packages
Yangshuo is popular for its fresh air and very clean rivers.Instead, it harbours wonderful restaurants and shops, an almost unlimited number of hotels and hostels.The main reason people stop in the town is to explore the local countryside by bike, try their hand on the world class rock-climbing sites, or take a bamboo raft down the river, viewing the famous 20yuan(chinese currency) scene in the process.

History & Scenery
10 days | From $ 2200

Cultural & Natural
12 days | From $ 2850

5 days | From $ 559
Tailor-made China Tours
Receive a free quote within 24 hours - Already more than 183,063 satisfied customers!
Create My Trip Now !