Tai Chi Class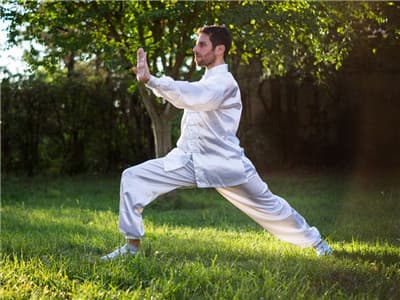 Tai chi, was called tai chi chuan, associate deep breathing and relaxation with flowing movement. During 13th century, Tai Chi was developed as a martial art; however it became a health-promoting exercise sport nowadays. 
You will have a chance to close the culture of China through Tai Chi class, which featuring slow, elegant and relaxed actions, creating a sense of balance and harmony through your mind and body. It is a good way for keeping heath!!!

Discover All Attractions
Browse a large range of must-see landmarks, explore unique tourist spots like a local or go somewhere off the beaten track.

Yangshuo

Yangshuo
Tailor-made China Tours
Receive a free quote within 24 hours - Already more than 183,063 satisfied customers!
Create My Trip Now !