Simatai Great Wall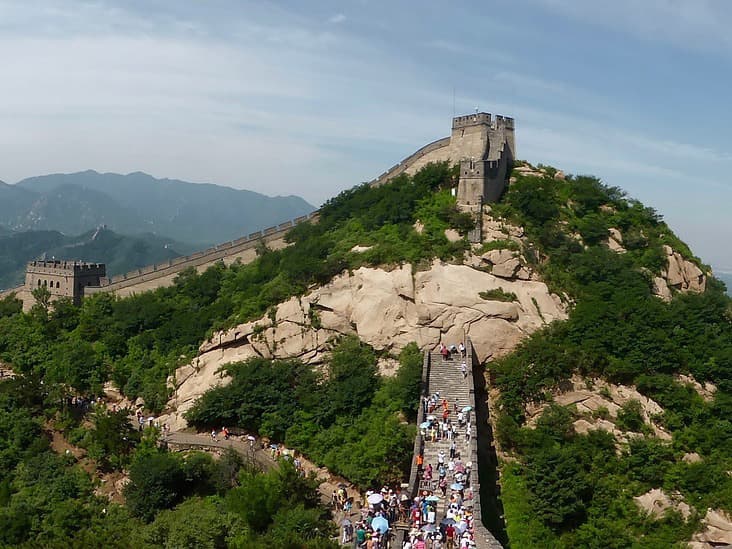 Simatai is incontestably the marvel of the Great Wall available to tourists. People say that the Great Wall is the greatest structure ofChina, but Simatai is the best of the Great Wall. A well-known proverb of the Chinese states "He who hasn't climbed Simatai is not a true man." The validity of this statement might be questionable.
Anyone who completely walks Simatai will remember the experience forever; there are no words to describe the pleasure of completing this course. This portion of the wall is located slightly northeast of Miyun County in Gubeikou Town. If you are looking for a nicely unspoiled and natural display, Simatai is the place to go.
Simatai is nicknamed the "obstacle-wall;" It's easy to say that this wall will be a challenge. Having slopes with an incline up to 70 degrees, Simatai will require you to have both hands free, a nice pair of running shoes as well as a camera to immortalize this event.
Explore Beijing City
Find complete list of China tour packages including culture, nature, food or adventure activities for families and couples. The choices of over 90% customers with reasonable price! Get your customizable itinerary in UME now!
Discover All Attractions
Browse a large range of must-see landmarks, explore unique tourist spots like a local or go somewhere off the beaten track.
Your Complete Guide to Beijing
A complete and practical insider Beijing travel guide on must see, things to do and eat, and the best ways to design your Beijing tour. Be sure to check out these !
Tailor-made China Tours
Receive a free quote within 24 hours - Already more than 183,063 satisfied customers!
Create My Trip Now !