Siem Reap
LOCATION: cambodia,siem-reap
WEB: none
PHONE: none
OPEN TIME: none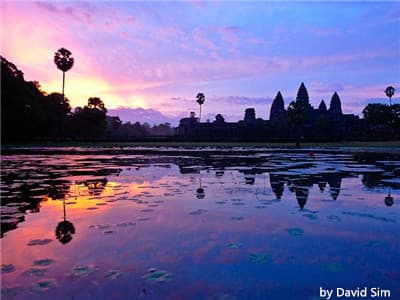 Siem Reap, as a popular resort town in Cambodia, is the capital city of Siem Reap Province in northwestern Cambodia; also it is a gateway to the Angkor region. There is colonial and Chinese-style architecture in the Old French Quarter and around the Old Market in Siem Reap.
You will see museums, traditional Apsara dance performances, a village fulfilled with Cambodian cultural, some souvenir and handicraft stores, silk farms, fishing villages and a bird sanctuary near the Tonle Sap Lake. Being a popular tourist destination, there are large scale of hotels, restaurants and businesses. This is largely due to its proximity to Cambodia's most popular attraction, Angkor Wat. Deserves your exploration!!
See more attractions
More attractions that you might interested in.
Explore Siem Reap City
Find complete list of Cambodia tour packages including culture, nature, food or adventure activities for families and couples. The choices of over 90% customers with reasonable price! Get your customizable itinerary in UME now!
Tailor-made Cambodia Tours
Receive a free quote within 24 hours - Already more than 183,063 satisfied customers!
Create My Trip Now !