Shennv Stream
LOCATION: china,chongqing
WEB: none
PHONE: none
OPEN TIME: 8:00 - 18:00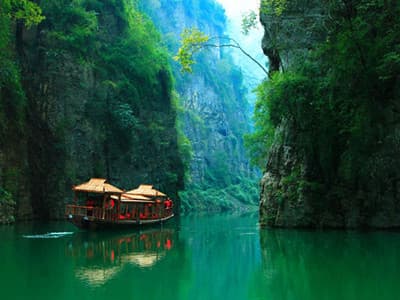 Shennv Stream is also known as the Goddess Stream. The total length of 15 km of Shennv Stream has nearly 10 km of inaccessible canyons. With the unspoiled environment, the water keep flowing into the narrow canyon which retains its original features.
See more attractions
More attractions that you might interested in.
Tailor-made China Tours
Receive a free quote within 24 hours - Already more than 183,063 satisfied customers!
Create My Trip Now !