Shaanxi History Museum
WEB: www.sxhm.com
PHONE: 029-85253806
OPEN TIME: Mon(closed); 8:00 - 18:00 (Tue - Sun)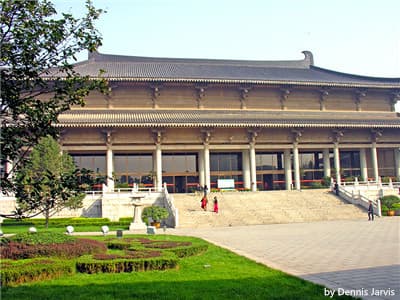 Shaanxi History Museum, was built during 1983 to 2001, which is located to the northwest of the Giant Wild Goose Pagoda in the ancient city Xi'an, is the biggest museum in China. The museum houses over 370,000 items, including murals, paintings, pottery, coins, as well as bronze, gold, and silver objects.
See more attractions
More attractions that you might interested in.
Xian Historical Tour Packages
Xian is described as capital city for over a dozen dynasties, the birthplace of Chinese civilization. It is well-known for Xian City Walls, the Tomb of Emperor, the Army of Terracotta...But Xian is famous for different kinds of food, especially the noodles as well. Check the following routes and all can be customized on your needs!
Tailor-made China Tours
Receive a free quote within 24 hours - Already more than 183,063 satisfied customers!
Create My Trip Now !