Royal Palace
LOCATION: cambodia,phnom-penh
WEB: none
PHONE: +855 16 692 736
OPEN TIME: 8:00 - 10:30; 14:00 - 17:00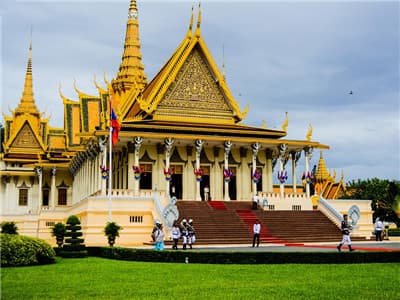 The Royal Palace is a complex of building. The kings of Cambodia have occupied it and the palace serves as the royal esidence since 1860s. Among Phnom Penh's iconic landmarks and biggest tourist attractions, the Royal Palace is the most notable one in the skyline of Phnom Penh. 
See more attractions
More attractions that you might interested in.
Explore Phnom Penh City
Find complete list of Cambodia tour packages including culture, nature, food or adventure activities for families and couples. The choices of over 90% customers with reasonable price! Get your customizable itinerary in UME now!
Tailor-made Cambodia Tours
Receive a free quote within 24 hours - Already more than 183,063 satisfied customers!
Create My Trip Now !