Pudacuo National Park
LOCATION: china,shangri-la
WEB: www.puda-cuo.com
PHONE: +86 887 822 4338
OPEN TIME: 8:00 - 17:00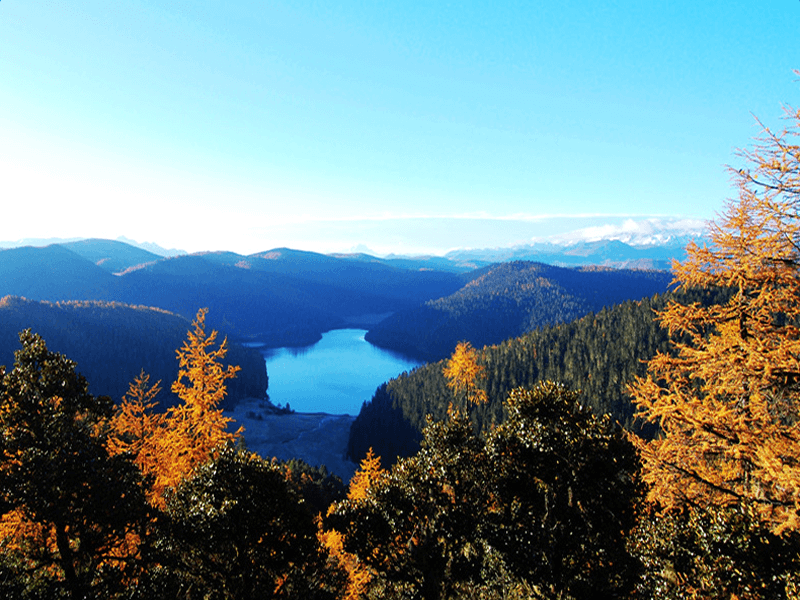 As the first national park on the Chinese mainland, Pudacuo was open to visitors in 2007. It is about 22 kilometers east from Shangri-la county seat. Pudacuo is the transliteration of "Mandala" or "Putuo" which refers to a sacred mountain of Avalokiteshvara (Goddess of Mercy). "Putuo" or "Puda" means a boat to ferry people from sufferings. "Cuo" or "Tso" in Tibetan refers to a lake; so Pudacuo together means "Boat Lake". 
Pudacuo used to be the original Tibetan name for Bita Lake where we can see an isle called Mandala or Mantuluo. Pudacuo is an unearthly world without pollution, far away from the bustle and hustle world. There are abundant rainfall and pleasant climate in this park. Under such natural condition, the plants here are rich in vegetation, just like a natural botanical garden. Besides, you can see some incredible sights like a number of cliffs, small forest, and deep trenches etc. Evenly, you will have chances to close to the Tibetan local houses in the park, where display wood carvings, yak horns highlighting the wisdom and art of the Tibetan people. Sometimes the sense of religious is rich as a cultural landscape in itself. 
See more attractions
More attractions that you might interested in.
Tailor-made China Tours
Receive a free quote within 24 hours - Already more than 183,063 satisfied customers!
Create My Trip Now !