Promthep Cape
LOCATION: thailand,phuket
WEB: none
PHONE: none
OPEN TIME: none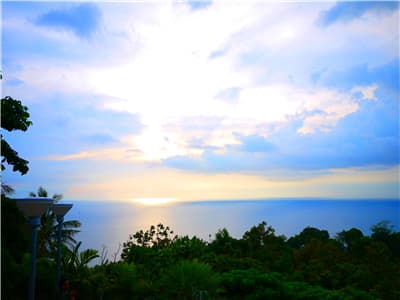 Promthep Cape at the southernmost point of Phuket island seems to be an absolutely irresistible spot for a good old-fashioned sunset photo. This landmark has always been the meeting point for a good hundred tourists, mostly Thai, to line up on the west facing coastline with cameras ready. Huge colorful buses download a horde of daily tourists hungry for a picture and the place starts buzzing with flash all directions. It's actually funny to see how many people take sunset photos with a flash!
See more attractions
More attractions that you might interested in.
Best Phuket Tour Packages
Whether you want a leisure time on beaches, adventure world under the water, have a particular passion for wildlife or combine your Phuket Tour with other destinations in Thailand. Choose from the following tour packages and customize your perfect trip with the help of our specialists.
Completed Phuket Travel Guides
Allow us to be your ultimate Phuket travel guide. Here's the list of our insider's guides to Phuket.
Tailor-made Thailand Tours
Receive a free quote within 24 hours - Already more than 183,063 satisfied customers!
Create My Trip Now !