Princess Mother Memorial Park
LOCATION: thailand,bangkok
PHONE: +66 2 439 0902
OPEN TIME: 6:00 - 18:00 (All Day)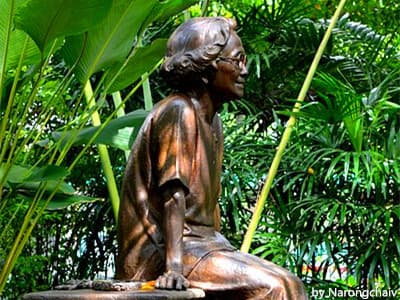 The Princess Mother Memorial Park is a park which is built in 1993 by the King Bhumibol Adulyadej in Bangkok Thailand, in honor of the Princess Mother. The Park contains gardens and a reproduction of the royal mother's childhood home and 2 exhibition halls showing memorabilia of the Princess.
See more attractions
More attractions that you might interested in.
Great Bangkok Tour Packages
Bangkok Local Tips
Get drown in information? UME has gathered the most useful guides and tips about Bangkok tourism – everything first timers needs to plan a wonderful dream Bangkok tour.
Tailor-made Thailand Tours
Receive a free quote within 24 hours - Already more than 183,063 satisfied customers!
Create My Trip Now !