Plain of Jars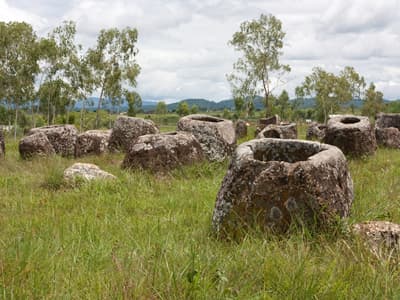 The Jar Plain is the most enigmatic and distinctive archaeological landscape which is scattered over a large hill area. The jars are said to have been carved out of rock before 2000 years ago for the purpose of ancient burial ceremonies.
See more attractions
More attractions that you might interested in.
Tailor-made Laos Tours
Receive a free quote within 24 hours - Already more than 183,063 satisfied customers!
Create My Trip Now !