Plain of Jars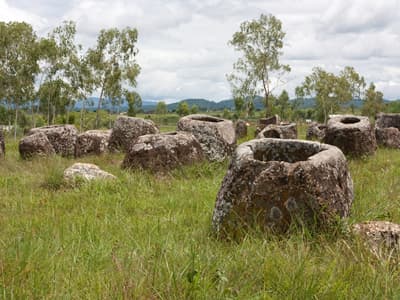 The Jar Plain is the most enigmatic and distinctive archaeological landscape which is scattered over a large hill area. The jars are said to have been carved out of rock before 2000 years ago for the purpose of ancient burial ceremonies.
Explore Xieng Khouang City
Find complete list of Laos tour packages including culture, nature, food or adventure activities for families and couples. The choices of over 90% customers with reasonable price! Get your customizable itinerary in UME now!
Discover All Attractions
Browse a large range of must-see landmarks, explore unique tourist spots like a local or go somewhere off the beaten track.
Tailor-made Laos Tours
Receive a free quote within 24 hours - Already more than 183,063 satisfied customers!
Create My Trip Now !