Pindaya Cave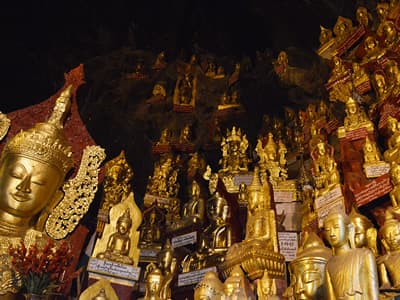 The Pindaya Cave is an important Buddhist attraction. The 150-meter-long cave contains thousands of Buddha images, among which the oldest one dates back to 18th. Images were donated by locals and bear the name of their donators.
Discover All Attractions
Browse a large range of must-see landmarks, explore unique tourist spots like a local or go somewhere off the beaten track.