Phuket Elephant Sanctuary
LOCATION: thailand,phuket
WEB: none
PHONE: none
OPEN TIME: none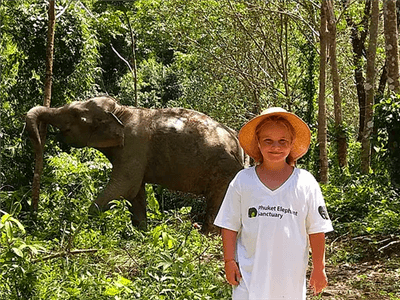 PHUKET ELEPHANT SANCTUARY was founded through a partnership with Mr Montri Todtane, a Phuket elephant camp owner, world-renowned elephant rescuer and conservationist Lek Chailert, founder of Save Elephant Foundation, and Louise Rogerson, founder of EARS Asia. ​This groundbreaking project is in line with Lek Chailert's highly successful Elephant Nature Park in Chiang Mai, and mirrors the highest of standards in welfare; retiring, rehoming and rehabilitating elephants that have formerly worked in the logging and trekking industries. ​Lek has been campaigning tirelessly for over ten years to invite elephant riding camp owners to embrace change through Save Elephant Foundation's 'Saddle Off' program. Step by step, giant strides are being made as more and more camp owners contact Elephant Nature Park to learn about ethical tourism alternatives and sustainable programs.
See more attractions
More attractions that you might interested in.
Best Phuket Tour Packages
Whether you want a leisure time on beaches, adventure world under the water, have a particular passion for wildlife or combine your Phuket Tour with other destinations in Thailand. Choose from the following tour packages and customize your perfect trip with the help of our specialists.
Completed Phuket Travel Guides
Allow us to be your ultimate Phuket travel guide. Here's the list of our insider's guides to Phuket.
Tailor-made Thailand Tours
Receive a free quote within 24 hours - Already more than 183,063 satisfied customers!
Create My Trip Now !