Pattaya
LOCATION: thailand,pattaya
WEB: none
PHONE: none
OPEN TIME: none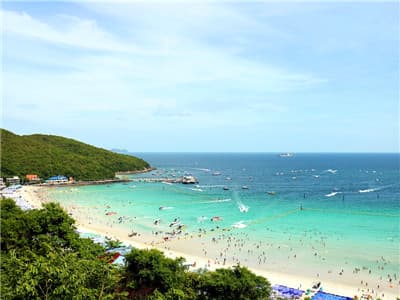 If you long for quiet beaches and hammocks swaying in the breeze, make a sharp U-turn before arriving in Pattaya. The city's reputation as a sex capital is well deserved, with hundreds of beer bars, go-go clubs and massage parlours. But Pattaya does perennially try to lose its sex tag and many of its 10 million annual visitors instead come for the mega shopping centres and amenities. Pattaya is also home to a growing number of cultural and action-packed attractions and international restaurants.
See more attractions
More attractions that you might interested in.
Enchanting Pattaya Tour Packages
Discover the charming Pattaya tour packages like Cabaret Show, club & bar, beach, shopping and nightlife around Pattaya. All the tours and things are customizable. Full of dance and fun!
Pattaya Travel Guides
Pattaya travel guides will give you a brief description of this city and how to enjoy your Pattaya tour. Cover things to do, first-time tips, temples, island, bar & club, etc.
Tailor-made Thailand Tours
Receive a free quote within 24 hours - Already more than 183,063 satisfied customers!
Create My Trip Now !