Pak Klong Talad Flower Market
LOCATION: thailand,bangkok
WEB: www.thaibis.com
PHONE: none
OPEN TIME: 10:00-22:00(Fri - Wed); Thur (Closed)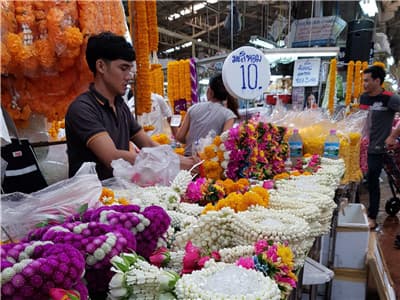 Pak Khlong Talat is located the south of Wat Pho and is a market where selling flowers like roses orchids etc, fruits and vegetables in Bangkok, Thailand. You will win many flowers at the best price. The Pak Khlong is regarded as a "Place of Symbolic Values" by the local people in Bangkok and it is the main flower market in Bangkok. 
See more attractions
More attractions that you might interested in.
Great Bangkok Tour Packages
Bangkok Local Tips
Get drown in information? UME has gathered the most useful guides and tips about Bangkok tourism – everything first timers needs to plan a wonderful dream Bangkok tour.
Tailor-made Thailand Tours
Receive a free quote within 24 hours - Already more than 183,063 satisfied customers!
Create My Trip Now !