Nong Nooch Garden
LOCATION: thailand,pattaya
PHONE: +66 38 238 061
OPEN TIME: 6:00 - 18:00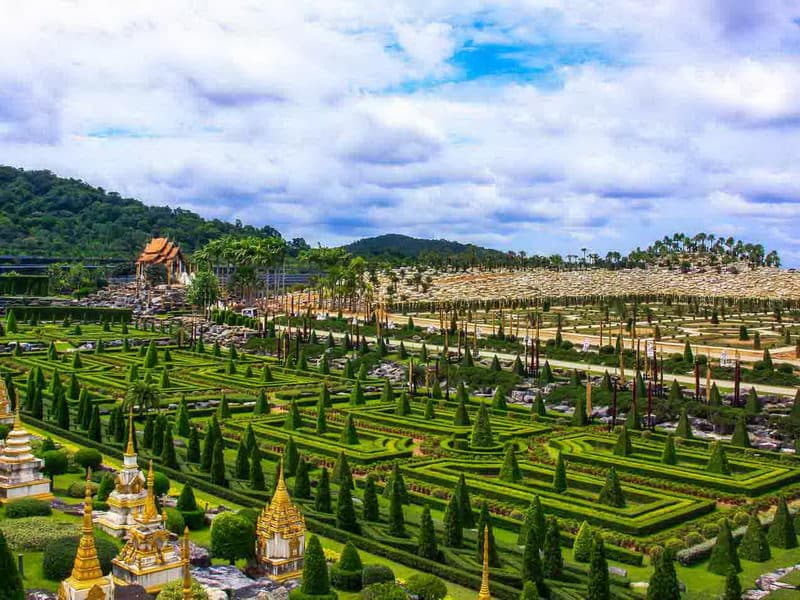 Located on the 15.5 south from the South Pattaya junction, Nong Nooch Tropical Gardens is one of the largest Pattaya tourist attractions covering an area of nearly 600 acres (1500 Rai). Give yourself 4 – 5 hours to take everything in, including the shows. There are many attractions at Nong Nooch Pattaya, some of the favourites if you have children with you are the animal sections which include goats, birds, rabbits, giant tortoises, turtles and many more. You can see many of the attractions at Nong Nooch, such as elephant show, tropical bird section, Thai culture show and butterfly garden.
See more attractions
More attractions that you might interested in.
Enchanting Pattaya Tour Packages
Discover the charming Pattaya tour packages like Cabaret Show, club & bar, beach, shopping and nightlife around Pattaya. All the tours and things are customizable. Full of dance and fun!
Pattaya Travel Guides
Pattaya travel guides will give you a brief description of this city and how to enjoy your Pattaya tour. Cover things to do, first-time tips, temples, island, bar & club, etc.
Tailor-made Thailand Tours
Receive a free quote within 24 hours - Already more than 183,063 satisfied customers!
Create My Trip Now !