Nakhon Chai Air (First Class)
LOCATION: thailand,bangkok
WEB: none
PHONE: none
OPEN TIME: none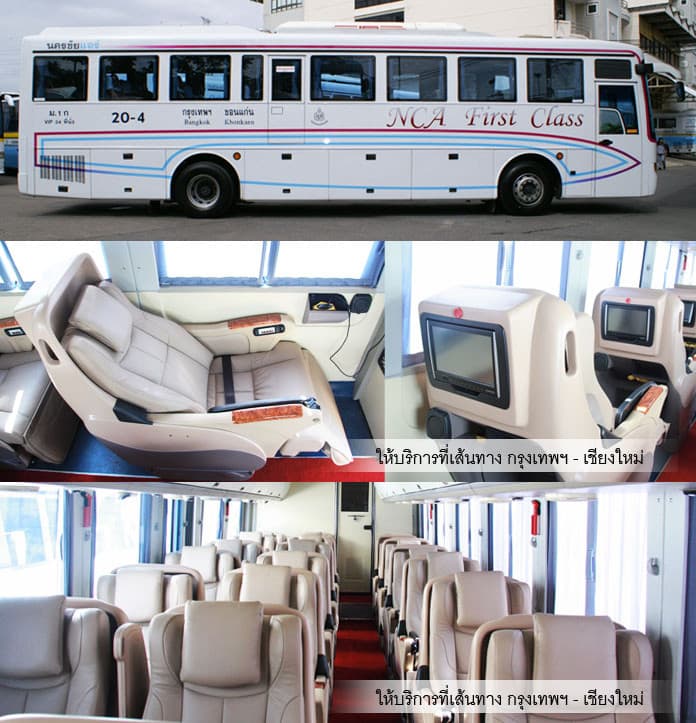 Nakhon Chai Air is the best bus service provider in Thailand. Although NCA provides a long distance (about 9 hours)Bangkok to Chiang Mai  bus service, with its premium  services, massage chairs, seperate TV screens and plenty of food and drinks, you will feel like sitting on a plane, and just after a sound of sleep, you will suddenlly find yourself arrive your dream destination already.NCA Company limited and its subsidiaries have consistently provided their customers with the best services as well as continually developing all aspects of their services for the utmost satisfaction of customers. Not only do they develop their buses to be luxurious and unique, they also place utmost importance in making sure that their buses are of the highest level of safety, for customers'peace of mind throughout their journey.
See more attractions
More attractions that you might interested in.
Great Bangkok Tour Packages
Bangkok Local Tips
Get drown in information? UME has gathered the most useful guides and tips about Bangkok tourism – everything first timers needs to plan a wonderful dream Bangkok tour.
Tailor-made Thailand Tours
Receive a free quote within 24 hours - Already more than 183,063 satisfied customers!
Create My Trip Now !